For me there's nothing better than giving a little kid the bedroom of their dreams. While there's no set rules on how to decorate for your little prince or princess, here's some tips and tricks to help create that magical space for your favorite little tike.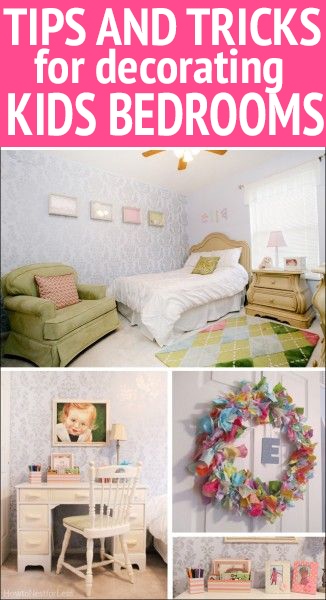 Color and Pattern
If your budget is limited, consider using bright and bold accent pillows, rugs and drapes to add style to their space. Don't be afraid to mix patterns as well, as long as you're sticking with the same color scheme throughout.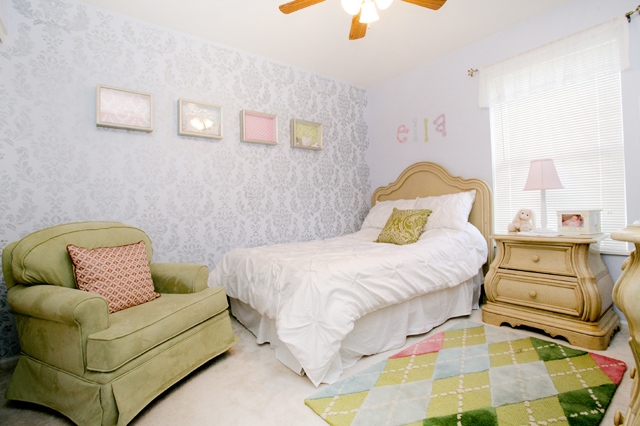 Organizing Made Fun
Kids are small and need easy-to-reach organizational storage so they can help keep their own bedrooms clean. Think of open shelving with baskets, lots of bins, and basically a place for everything. Keep the most popular toys and books within easy reach too. This will make pick up time a breeze for both you and the kids.
A Place to Create
If you don't have a designated place in the house for your kids to color, draw and learn, think about adding a small desk in their bedroom if you have the spare space. My daughter would color and read for countless hours at her desk. I also added some fun touches like washi tape desk supplies to hold her crayons and papers.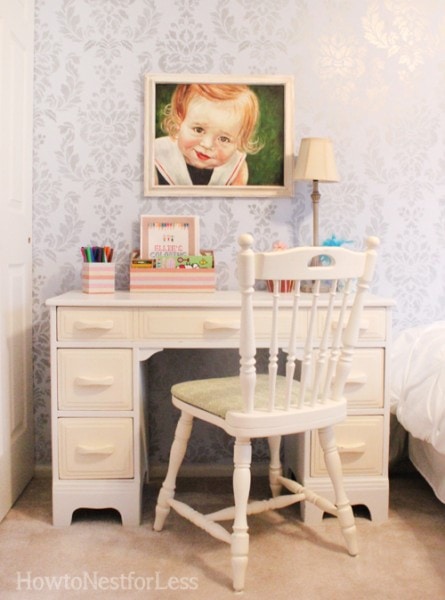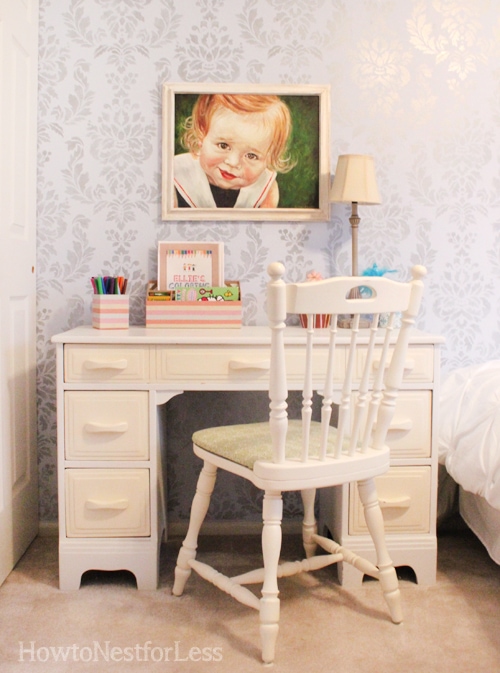 Hang their Artwork
If your child is a budding artist, choose some inexpensive frames and create a gallery above her bed or desk. This is a great way to showcase their growing talents throughout the years.
Decorate the Door
Make your child's room inviting by adding a little flair to the door. I created a wreath using fabric scraps with her initial in the center. Find the tutorial here.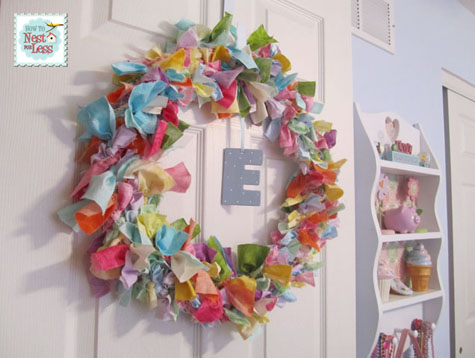 Think for Today, Not Forever
Your child's taste will change as quickly as their show size. Instead of wallpaper, you might want to choose stencils that are easy to paint over in the future. Also look online for removable wall stickers that come in a variety of designs and themes.
Another tip is to pick neutral bedding. You can easily switch out accent pillows, curtains and other accessories on a whim.
SO, WHAT'S YOUR BEST TIP FOR DECORATING KIDS ROOMS?