I know you always tell your kiddos to say please and thank you and to do their chores, but there's nothing like a little friendly reminder in writing.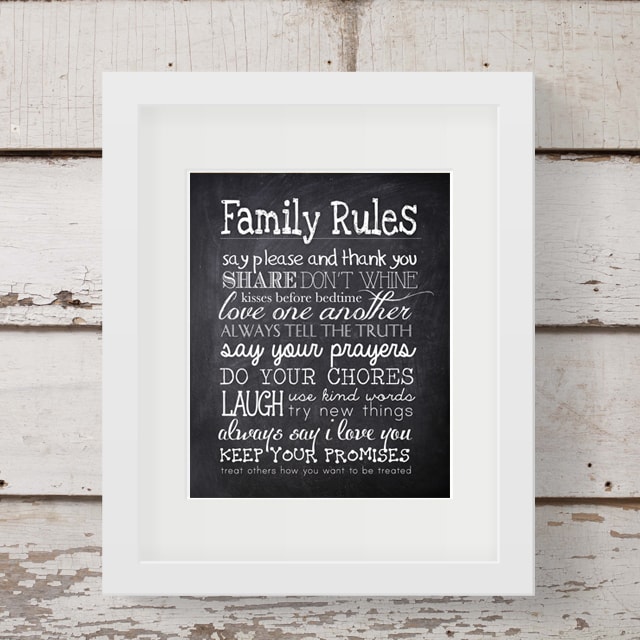 So today I'm sharing my free Family Rules printable that you can hang in your family room, playroom or kitchen.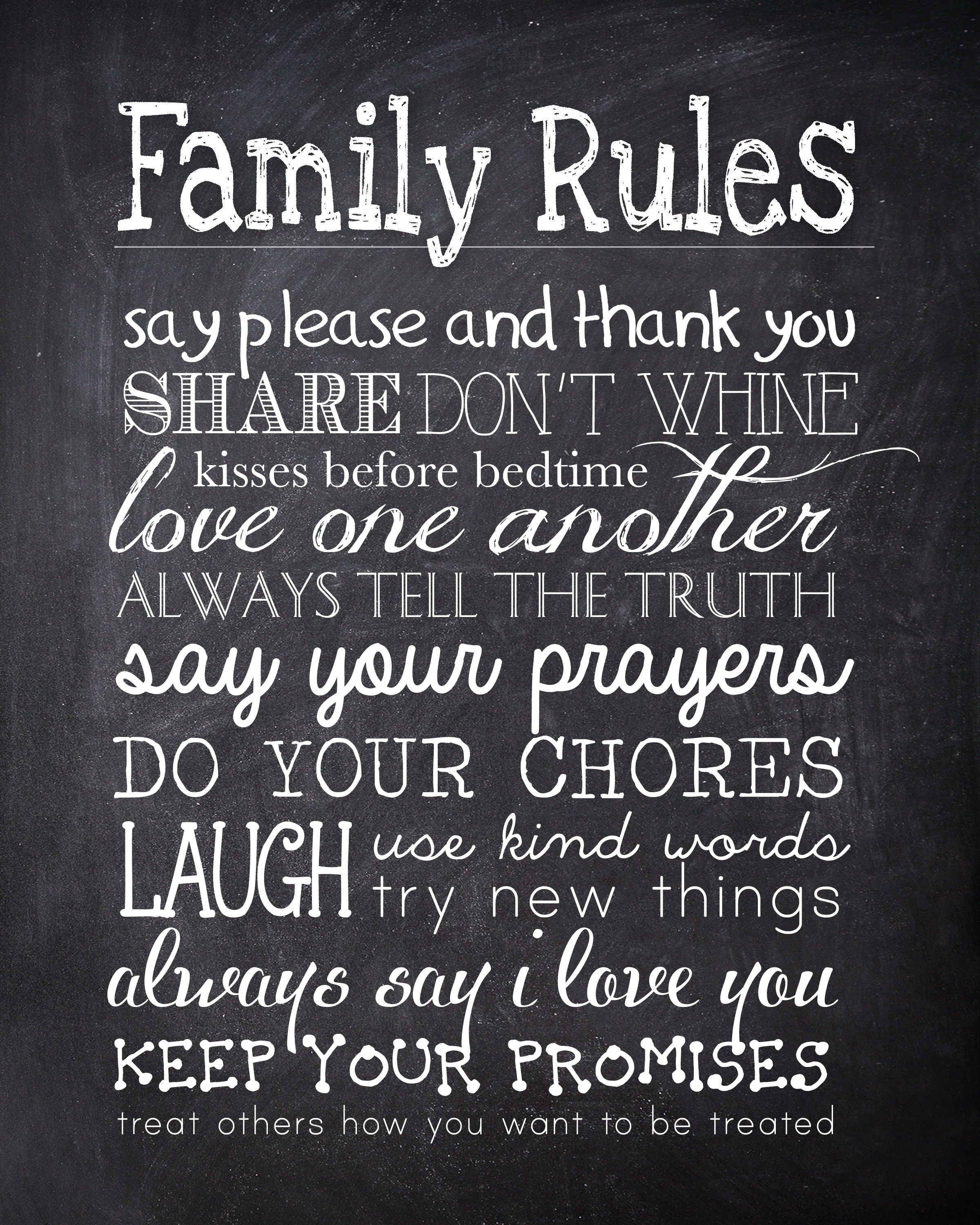 Just download the file (right click and save to desktop).
Then trim and place in an 8×10 inch frame.
I'm offering the Chalkboard Version and a Vintage Version, too!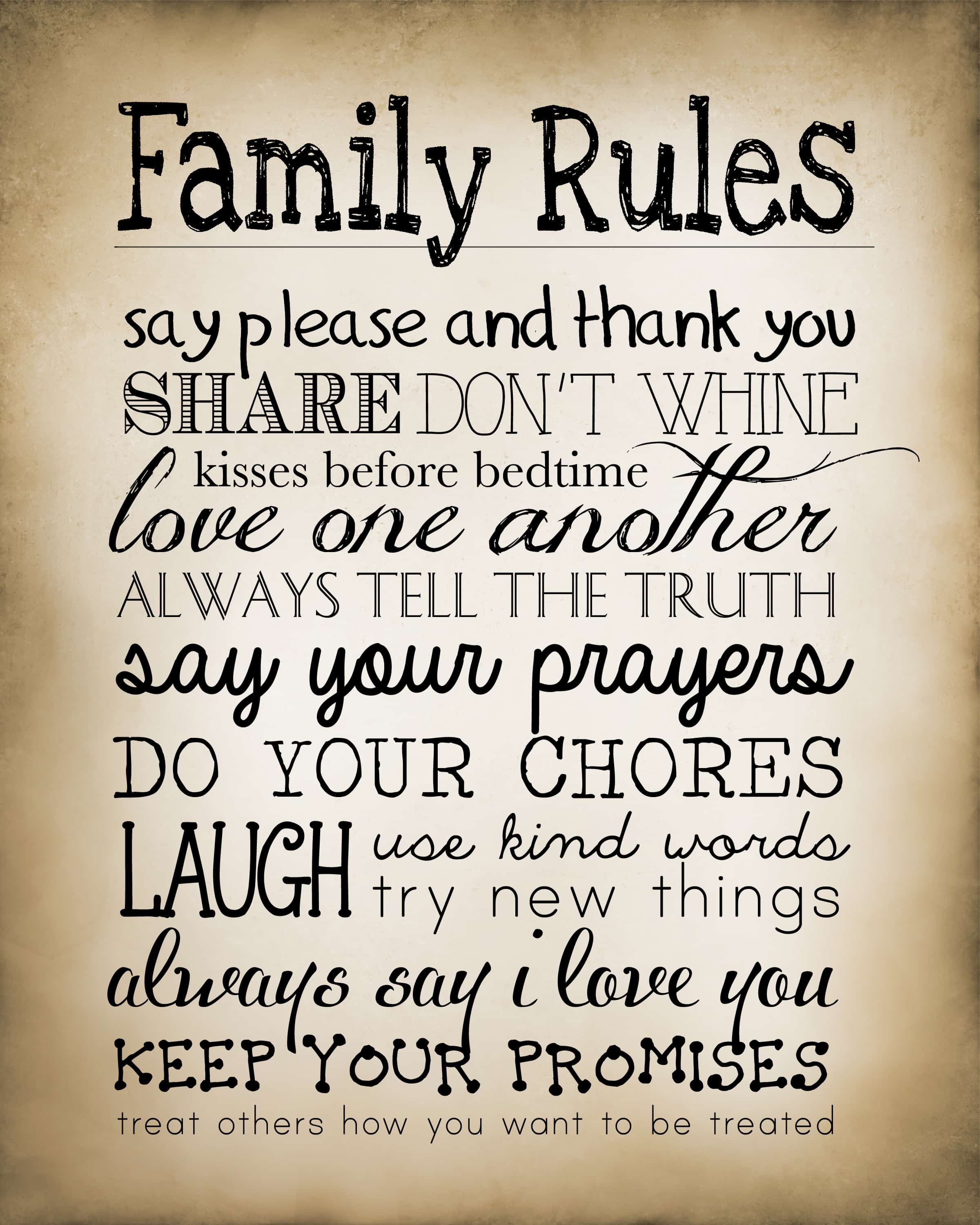 HOPE YOU ENJOY!
This framed would also make a great gift for a loved one 😉