Well now that it's officially November I can start thinking about Thanksgiving, my favorite holiday of the year. Yep, for me this means family, food, and football! With more kids around the table this year than usual, I decided it would be fun to have a little activity for the minions with a free Thanksgiving Coloring Book page.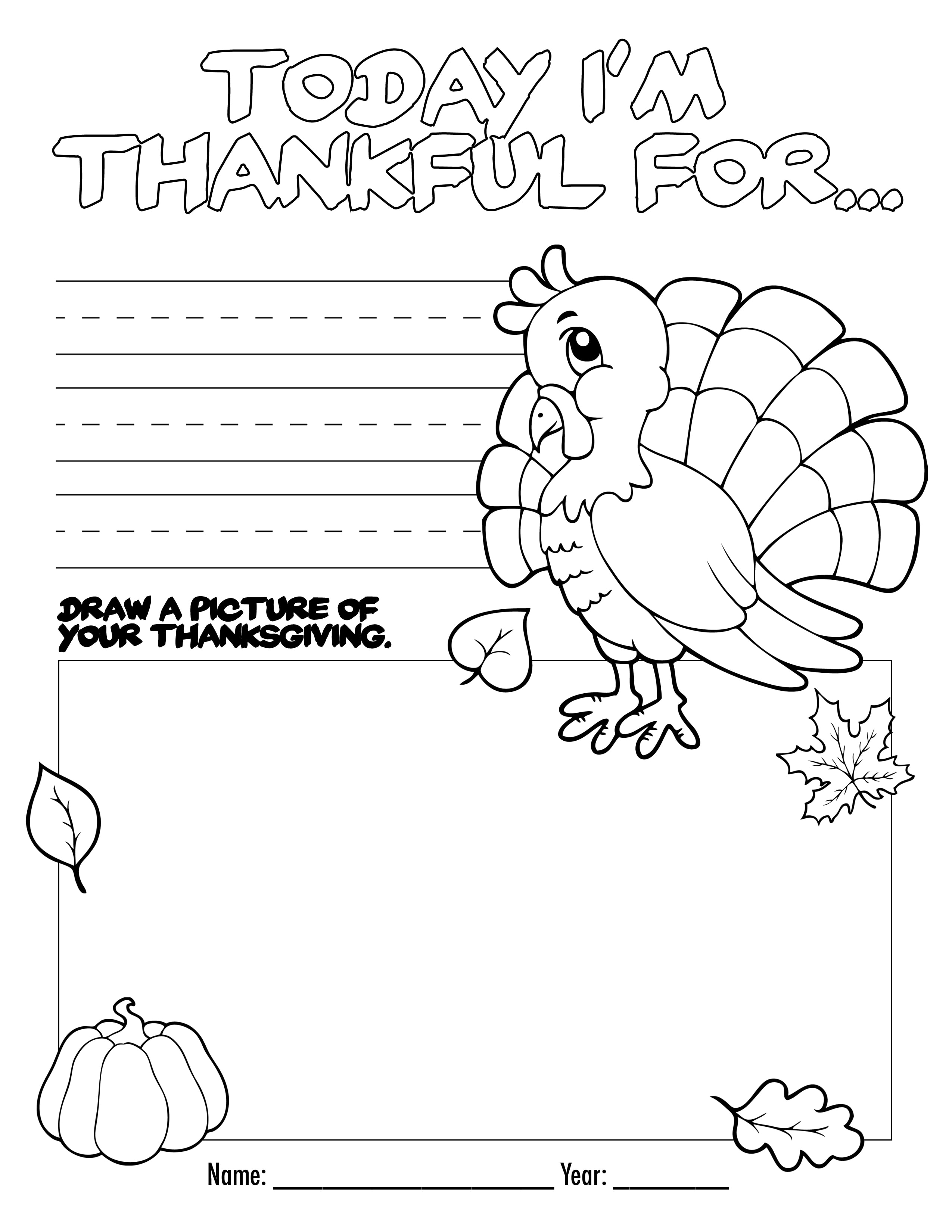 It's always fun going around the Thanksgiving table and listening to what the kids are thankful for. Don't they just say the darnest things?
Well now you can help them write down what they're thankful for, then they can draw a little photo. Finish it off by putting their name and date on the bottom of the paper so you can put it in their baby book or scrapbook!
This Thanksgiving Coloring Book printable is sized to be 8.5 x 11 inches.
Just right click, save to desktop, and print on normal paper.
And don't forget to print out my Thanksgiving Subway Art free printable.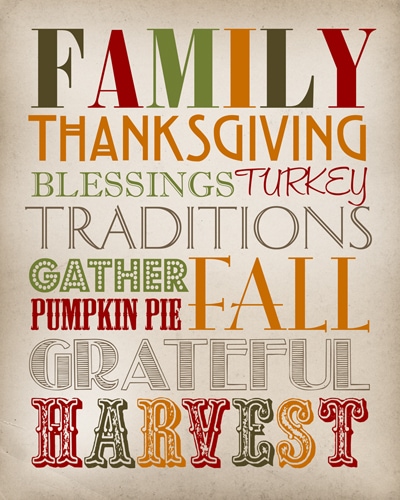 And of course my Thanksgiving FREE printables.
Free templates for placecards, food cards, menu cards and toppers.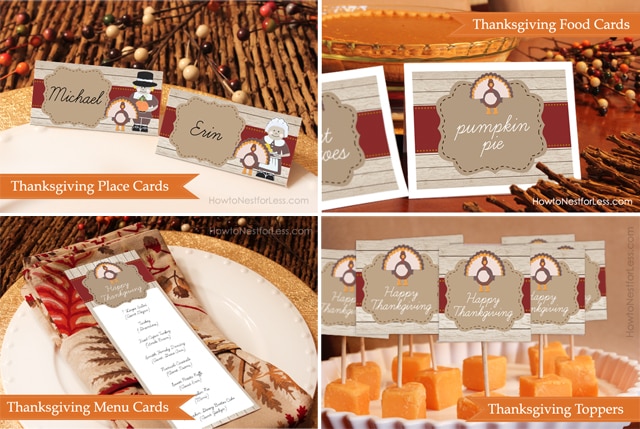 Hope you enjoy this Thanksgiving Coloring Book!