So I have some exciting news today. I decided to help a friendly neighbor cross a project off their to-do list.
So what came to mind? Helping a bachelor guy friend spruce up his laundry room with some storage and organization.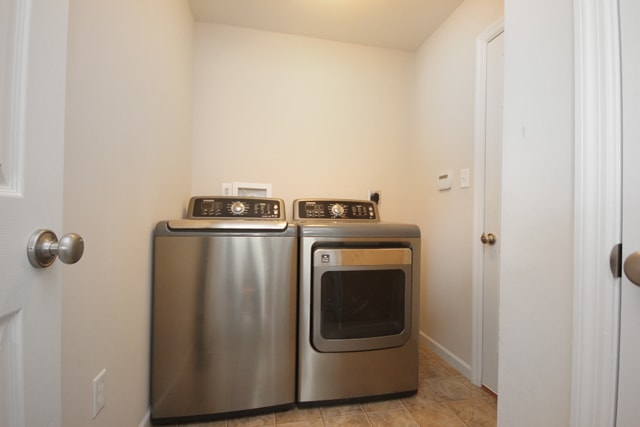 First for the paint. I chose the color Lucky Charm by Clark+Kensington. Kind of a blueish gray tone. Manly enough for a bachelor's laundry room I think.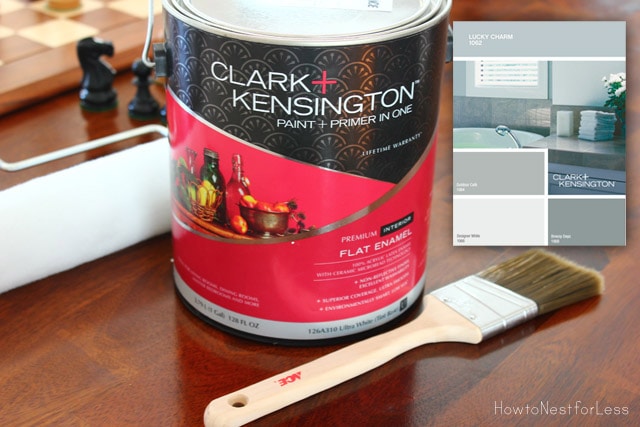 Since his laundry room didn't have any shelving, I purchased a closet system from Ace Hardware to put above the washer and dryer.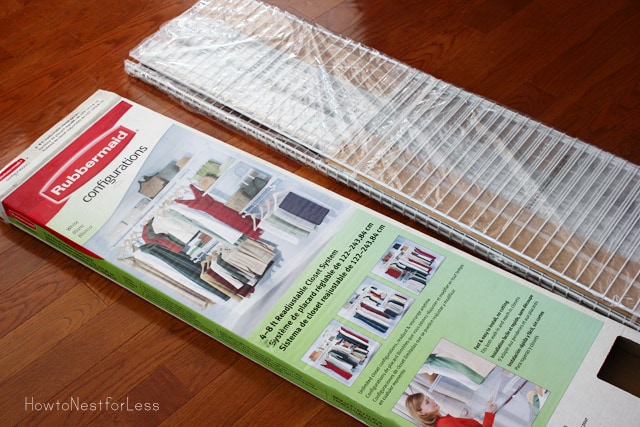 And of course I wrangled in my husband to help with installation…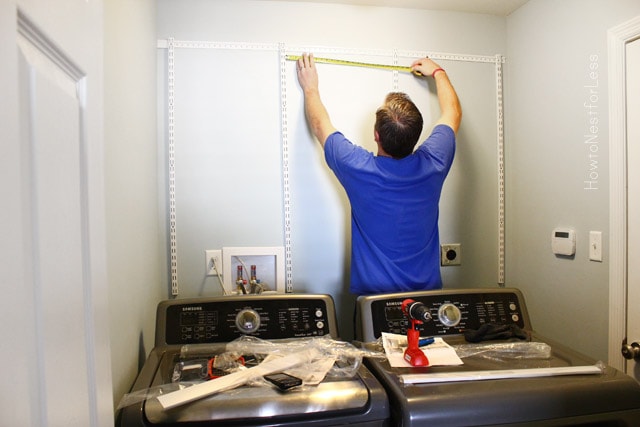 Next I put up some hooks for my neighbor's coats, bike helmet, and little hooks for his keys.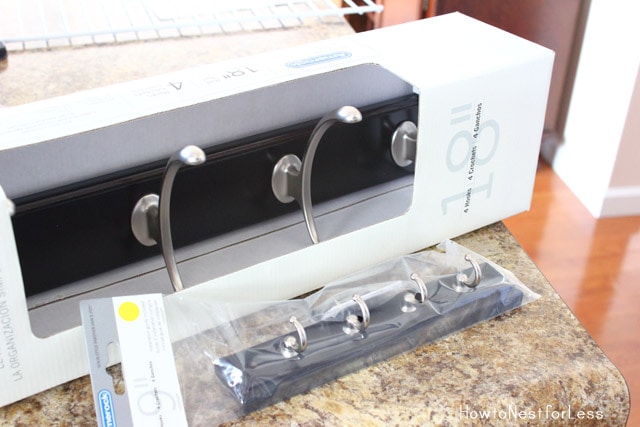 And I found a cute little laundry sign and baskets from a local craft store to complete the look.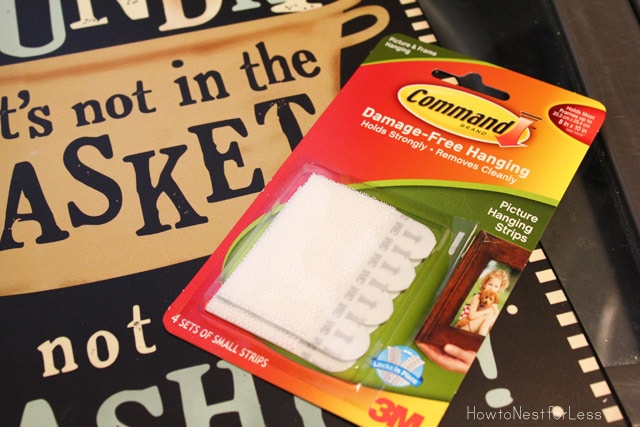 And here's the before and after!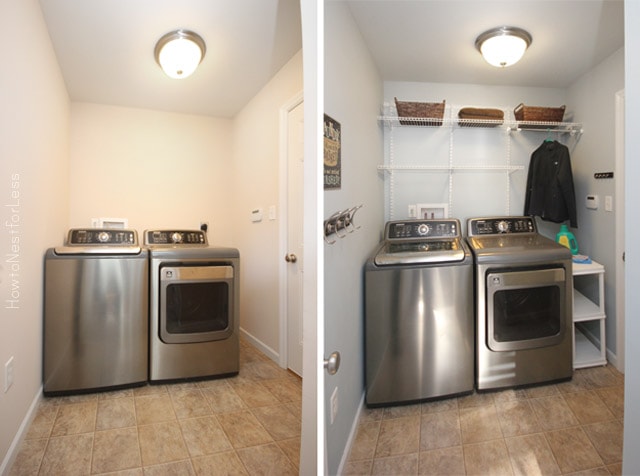 I did two rows of closet shelving, plenty of space for the baskets, extra towels, and anything else you can think of to store in the laundry room/mud room.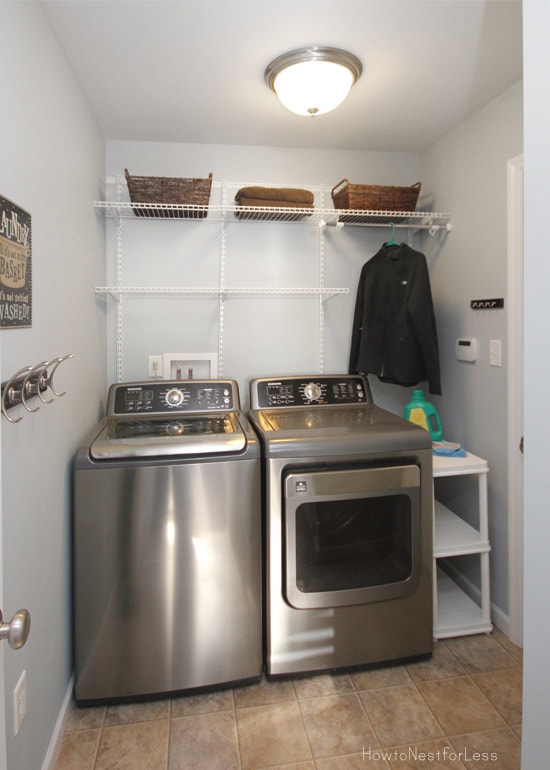 I tried to stick with more manly colors: gray, dark brown and blue.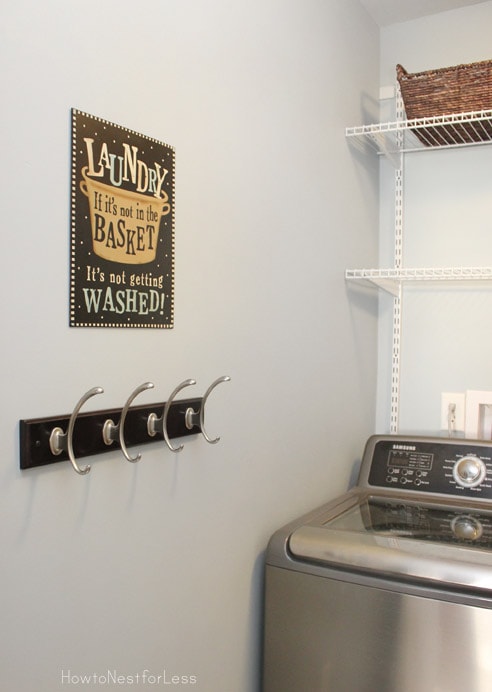 Next to the washer and dryer is a little cart for laundry detergent and other supplies. Another bonus with the closet system: it came with a rod for hanging clothes. Great for those items that can't be thrown in the dryer or clothes just back from the cleaners.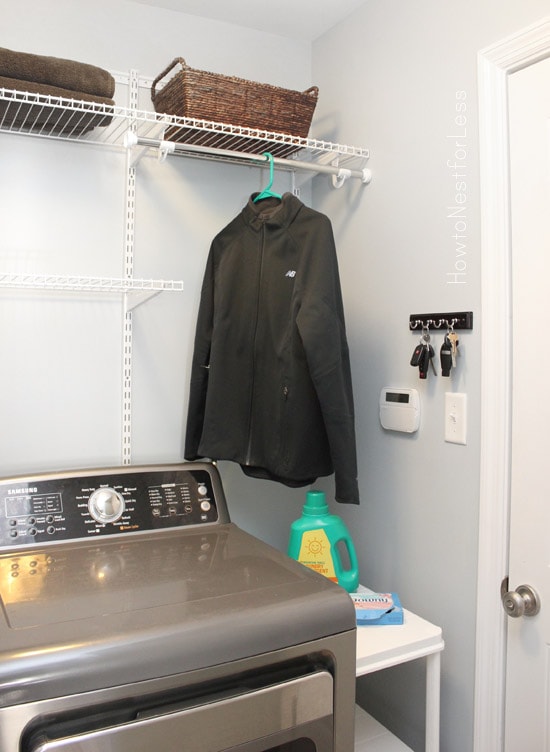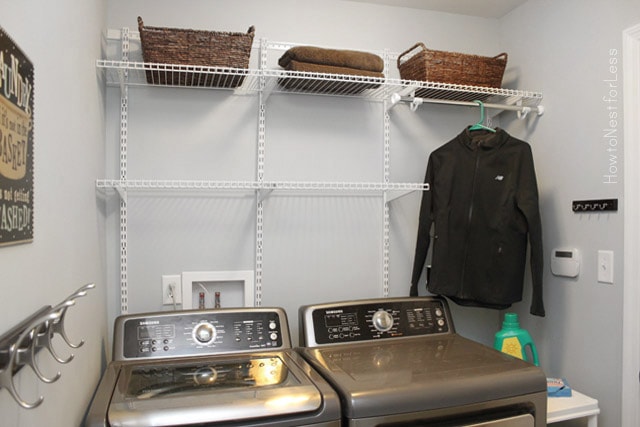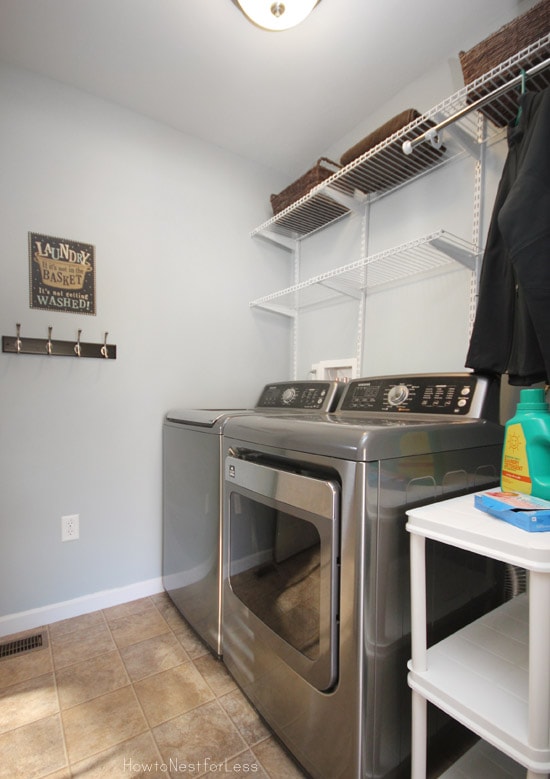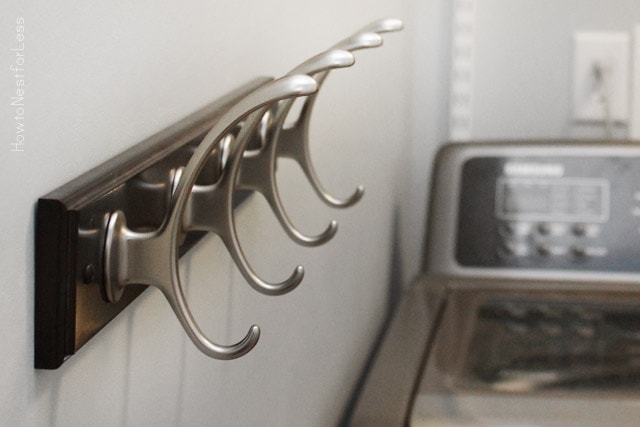 Overall, more storage than my neighbor could ever ask for!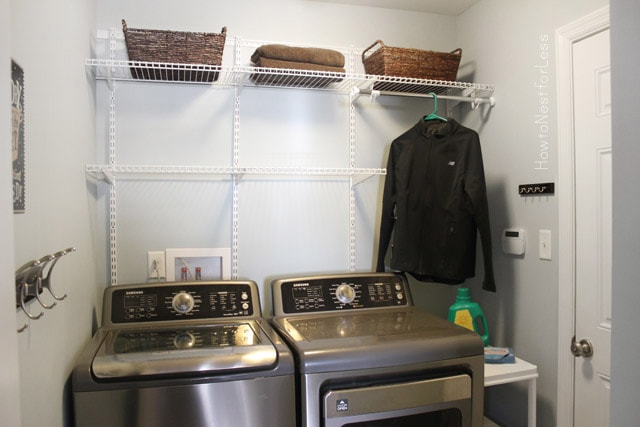 And quite a change for a 4-hour project (including paint and installation).