So I feel like I haven't gotten much accomplished in the new house recently. Anyone else notice? I mean I updated some stuff in the breakfast room and kitchen last month, but besides that I really haven't had much time for DIY and decorating.
I guess I actually have to be home to work on projects…
Last week we went on Spring Break to Panama City Beach with my family (Ben, Ellie, my parents, sister, brother-in-law, and their 2 little boys). It was so nice to slip away and enjoy some down time on the beach. It rained a lot, but we got a solid 4 days in of sun and fun.
Here's some quick pics from our trip…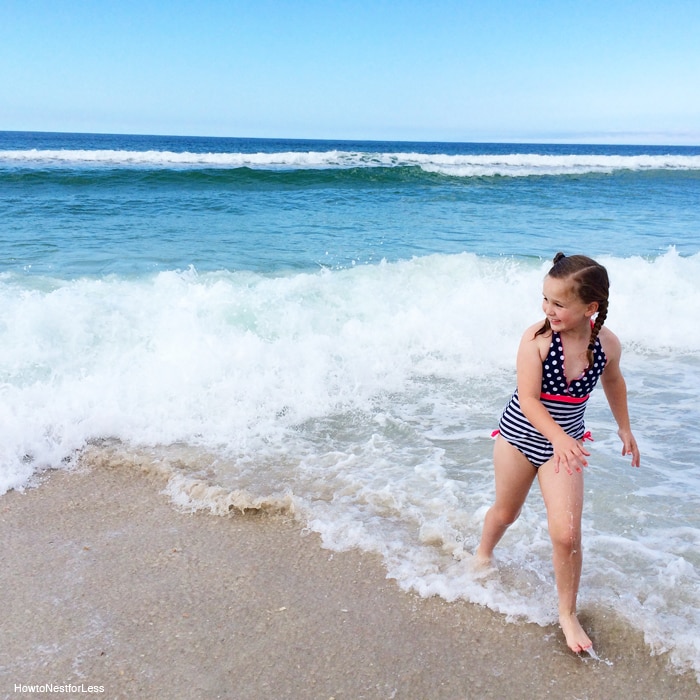 The water was absolutely freezing but it didn't stop Ellie from playing in the waves.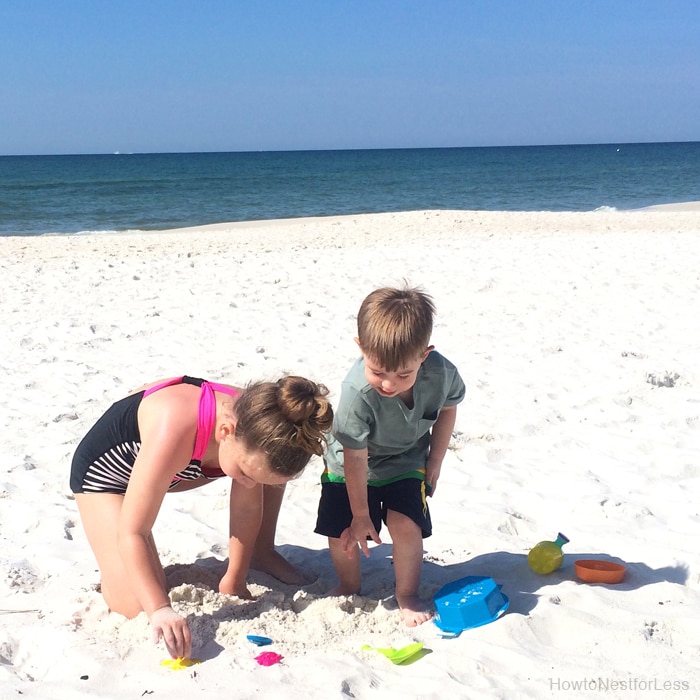 While the water was cold, at least the kiddos had a blast playing in the sand.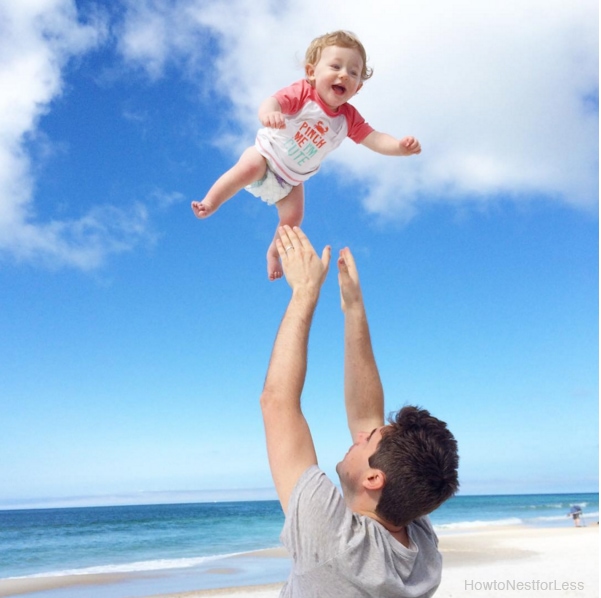 Hah, I love these pics of my little nephew.
So happy flying high in the air, then not so happy in the sand!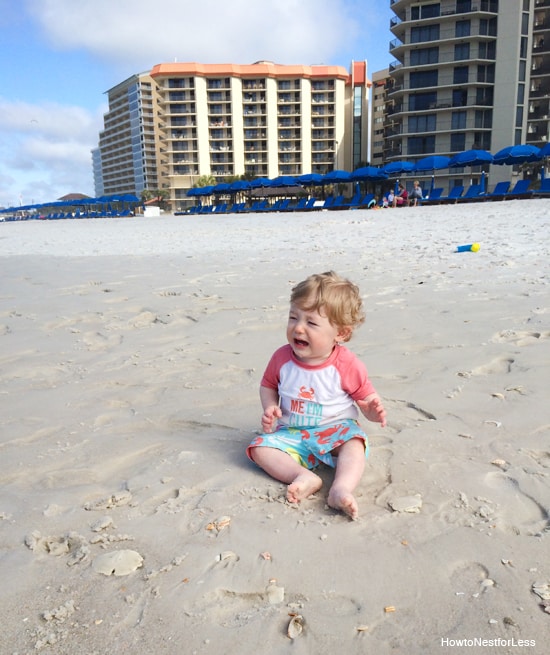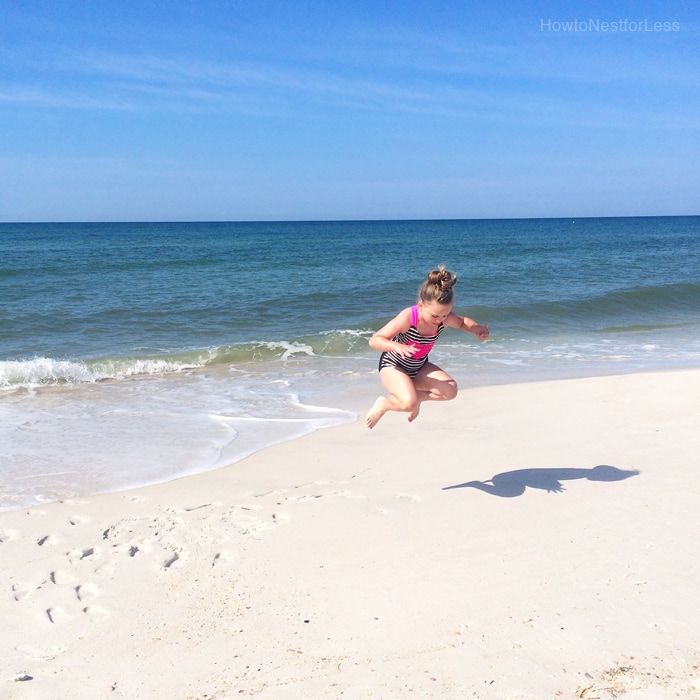 Ellie wanted me to get some quick pics of her jumping "super high".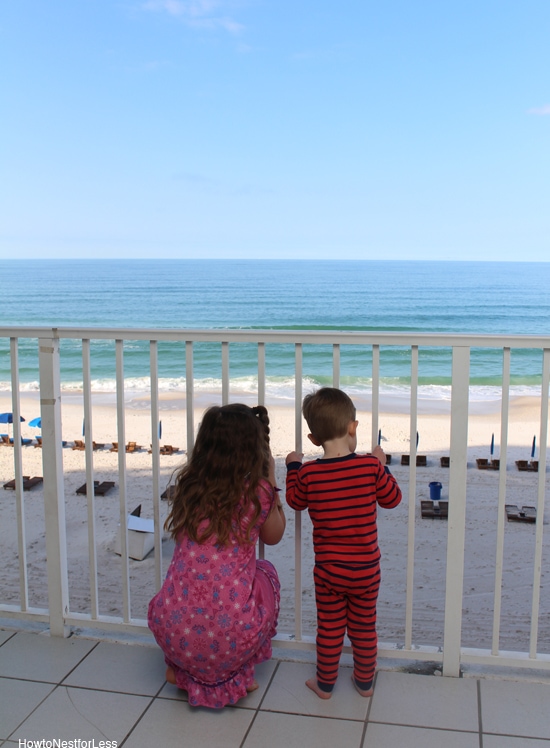 Every morning we told the kids we would go out on the beach when the sun was hitting our chairs so of course they kept a really close on on them!
And the sunsets… seriously amazing each night, especially after the big thunderstorms passed through. This one was taken from Easter night. Picture perfect, right? Really felt blessed getting to enjoy some time away with my family making memories!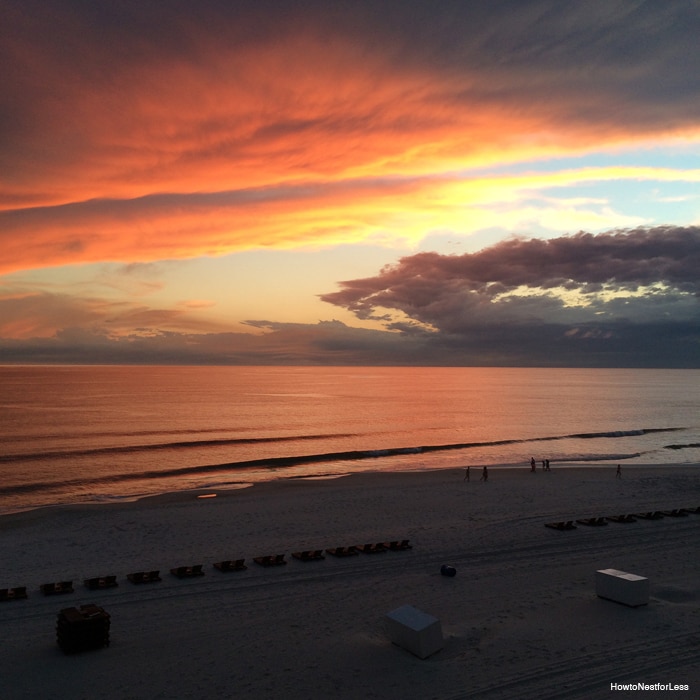 OK, so back to reality.
Where are we at with house projects?
I guess this time around (third house) I feel like I don't even know where to start. I really wanted to work on our bedroom, but we have some drywall repairs that need to be done (just normal house settling stuff, nothing major). I have to admit this bedroom makeover will be quite boring as it will pretty much look like the last house's master bedroom. I'm not ready to drop money on new stuff when I just purchased the duvet about 6 months before we moved.
My family room is oh-so-close to being complete. I finally purchased some arm chairs (yay!) and now all I really need is to find a new rug. So yeah, story about our last rug… I loved the look of a sisal rug in the room but underneath it was a dirty, dusty mess. I'm talking half inch thick gunk under there. No matter how much I vacuumed I just couldn't get it clean. I really should have paid more attention to the reviews on Amazon. LOTS of people complaining about the dirt and posting photos from their homes…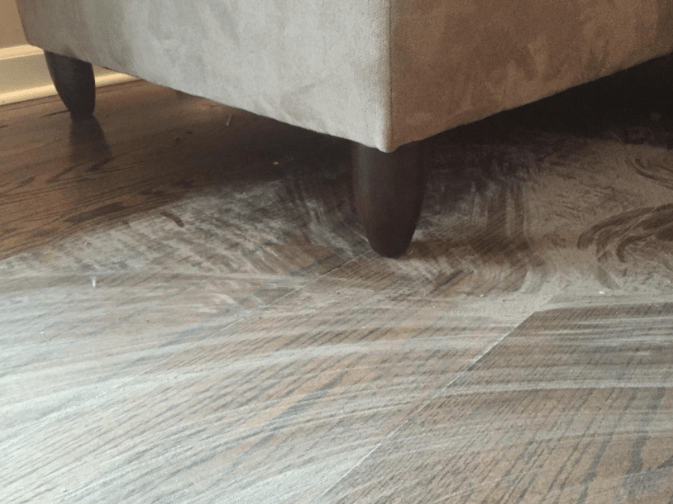 So because I'm a bit of a neat freak and my eyes/contacts can't handle the grossness, we have decided to bite the bullet and purchase a new rug. The issue is that we need a 9x12ft rug and anything that size is just so darn expensive. I've found a couple I like, now I just need to save my pennies.
Oh, I guess the biggest project I'm about to tackle is painting under the chair rail/around the moldings on our first floor. Most of you voted for paint so I'm following your advice! I'm actually hoping to start on it tonight after work but who knows when I'll finish. Ellie has a soccer game tomorrow night and we'll be out of town again all weekend for a soccer tournament. This makes THREE weekends in a row we're away from home. Yep, THIS is why I haven't been getting anything accomplished around here!
Well some good news is that I finished our front porch makeover. That reveal is coming on Monday! I have to say, I'm so in love with how it turned out. And we purchased some furniture for the back deck so hopefully details on that space will be just around the corner.
So stay tuned. I have lots of stuff coming down the pike!