I've been seeing these twine wrapped glass vases everywhere recently. They're pretty cute, but not cheap. So I thought for some 4th of July fun I would try to create some on my own!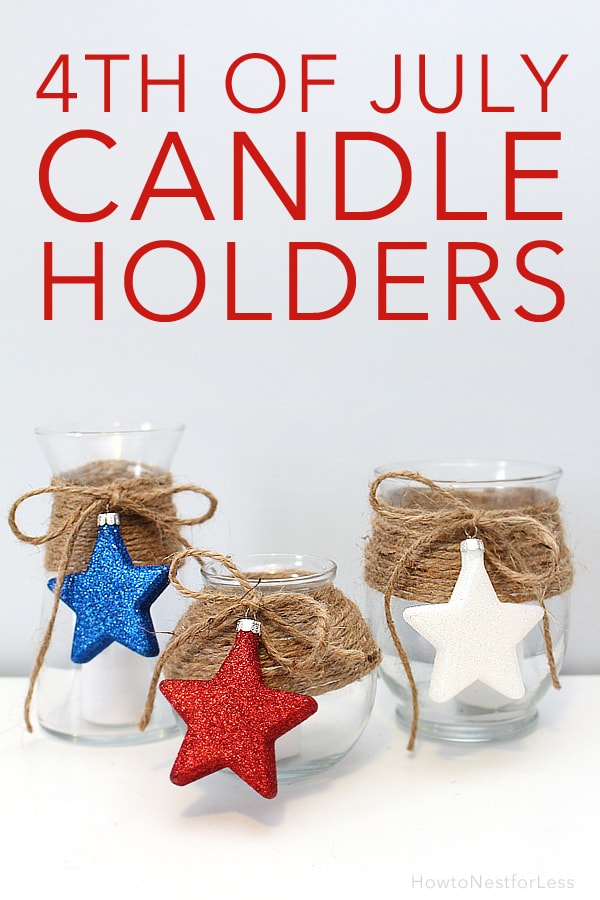 SUPPLIES:
(3) glass vases ($1 each from local thrift store or Dollar General)
Jute ($2.33 from Hobby Lobby or similar)
Red, white and blue sparkle ornaments from Michaels ($4.99, scored for 50% off)
Hot glue gun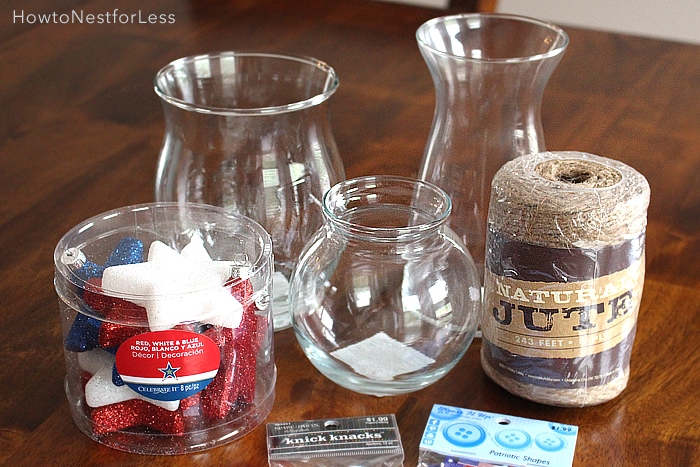 I only wrapped each of the vases about 1/3. To keep the jute in place, I used a dab of hot glue every so often. Not a lot, just a little dab.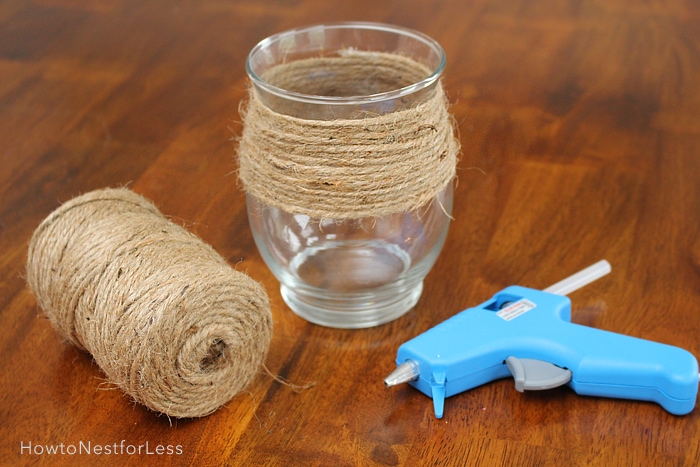 Then I took one additional piece of jute and tied it in a knot around the top of each vase.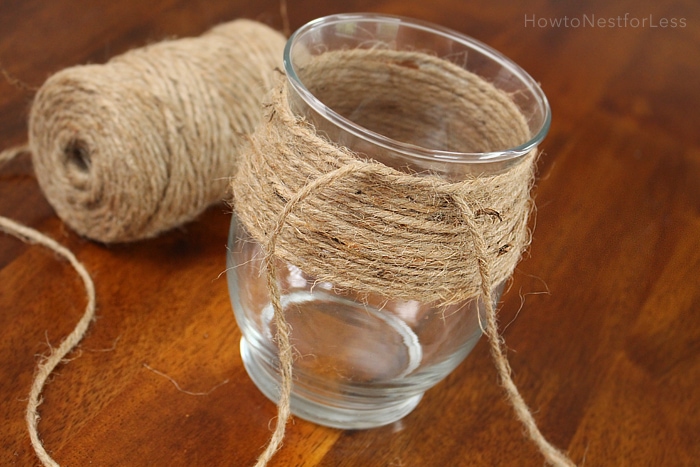 Before I tied it in a bow I added a little glittery star ornament.
And then the final piece looks like this…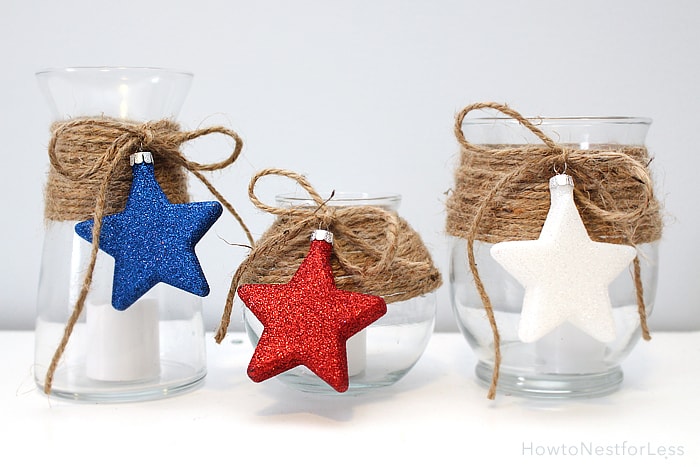 I think there were 9 stars in the package so I could basically make 3 sets of these candle holders. So with all of the supplies for 9 candle holders including the actual vases, you would spend only about $15 total. CRAZY!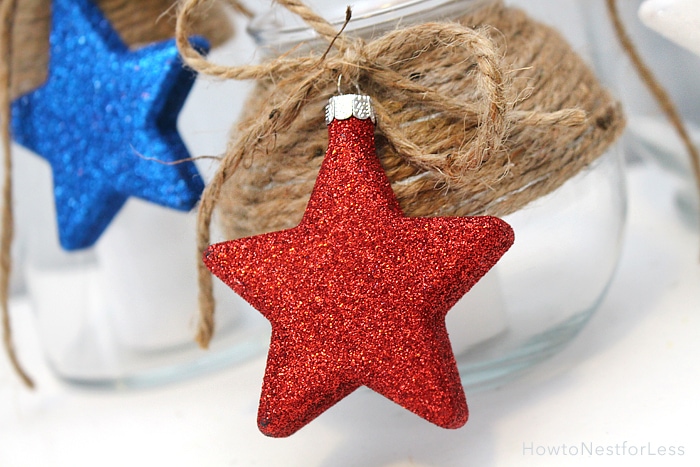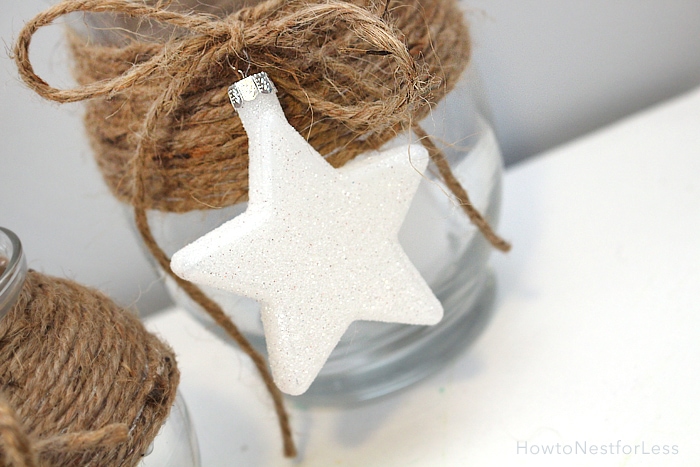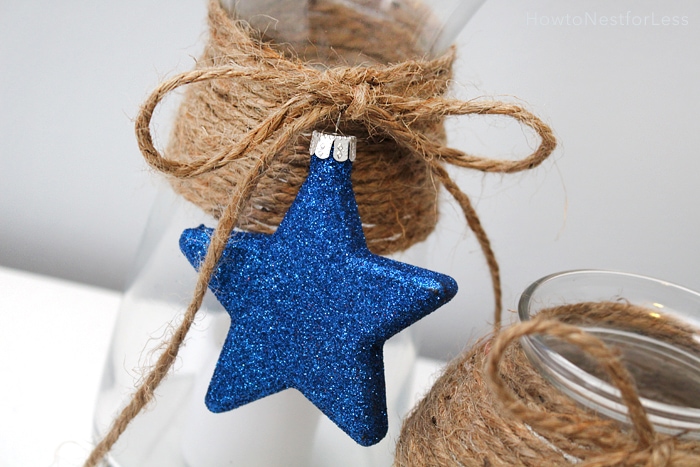 I was going to add some other charms or trinkets to these candle holders, but I actually like it better with just 1 star on each. Plain, simple, and patriotic: I'm loving it.