This time of year I often have lots of fresh fruit in the house and try to find new ways to use it before the week's end. And there's nothing better than a fruity, sweet dessert in my opinion.
I actually got this idea from my chicken bacon ranch egg roll recipe when I had leftover egg roll wraps from dinner last week. Why not use the egg roll wrappers for something somewhat healthy 😉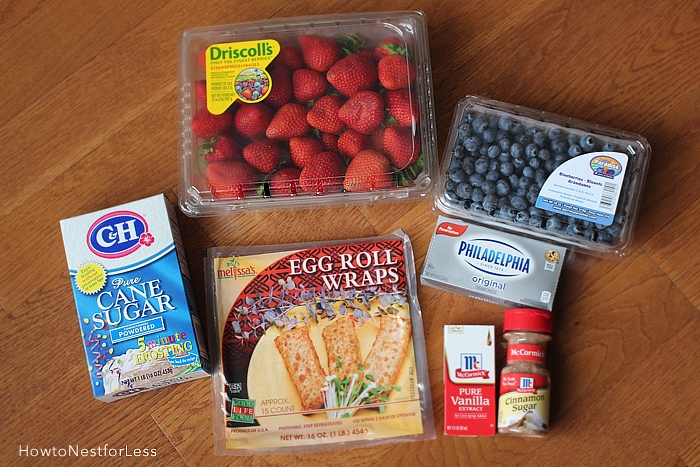 INGREDIENTS:
2 cups chopped strawberries
2 cups blueberries
8 oz cream cheese
1/2 cup powdered sugar
1 tsp vanilla extract
egg roll wraps
cinnamon sugar
nonstick cooking spray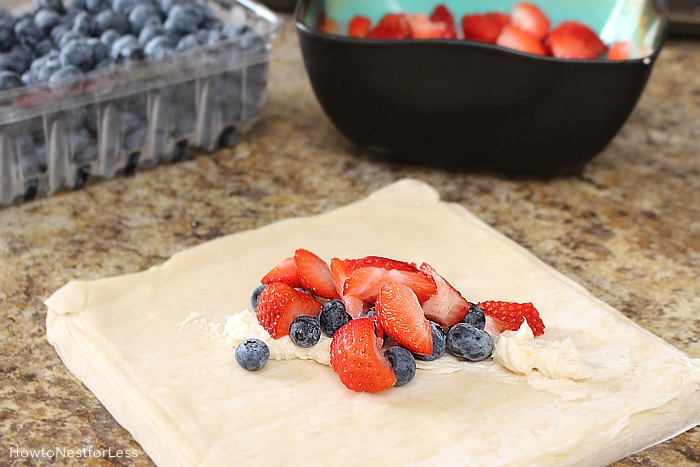 DIRECTIONS:
Preheat over to 375 degrees. Spray cookie sheet with nonstick cooking spray and set aside.
Combine cream cheese, powdered sugar, and vanilla in bowl and whip together.
Scoop about 1 tablespoon of mixture onto egg roll wrap. Next add a small scoop of strawberries and blueberries.
Work the egg roll wrapper as a diamond. Roll the bottom corner up over the ingredients tightly. Next fold the left and right sides over, then finish rolling the wrapper. Use a little bit of water to seal the flap down.
Place egg roll on baking sheet. Spray with nonstick spray and sprinkle with cinnamon sugar.
Bake at 375 for about 10 minutes or until golden brown.
Then sit back and enjoy the deliciousness of this fruity treat!
They're best straight out of the oven. All gooey and warm.
HOPE YOU ENJOY!