This next project came from wanting a little piece of the beach with me at home this summer since I won't be seeing it in person. So say hello to my Rope Nautical Wreath…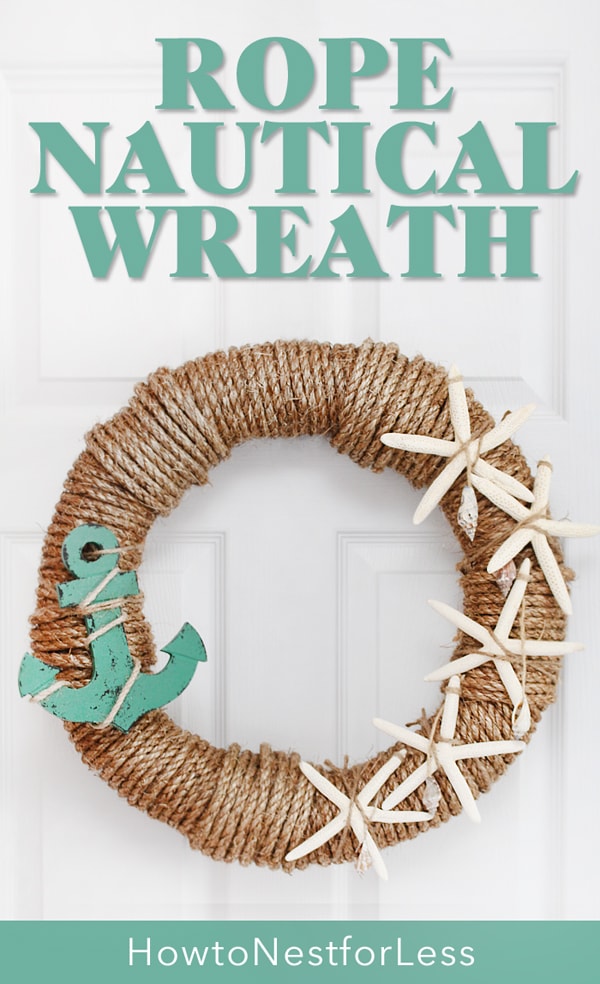 I have to admit, I totally winged this project. I would like to say that I totally thought it out and planned all of the pieces, but it was really a hodge podge of different items I had in my craft stash, plus one or two new finds.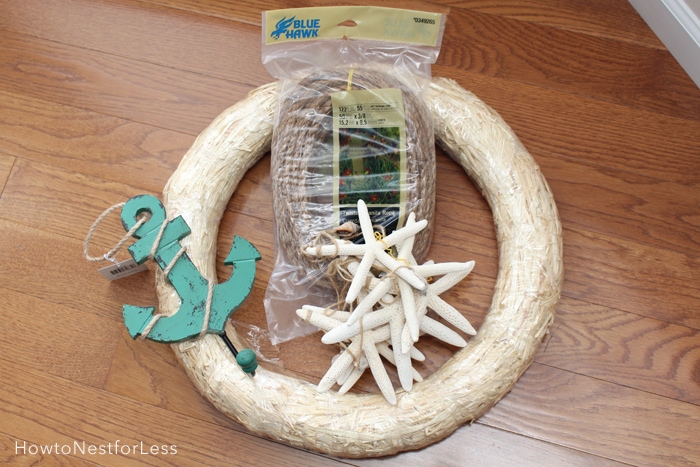 SUPPLIES:
straw wreath form (still in plastic)
100ft sisal rope
greenery pins
twine
seashell garland from Michael's (on sale for $10)
anchor hook from Hobby Lobby (on sale for $4)
Start my wrapping your rope around the wreath form. Pin in place on the back side every so often with a greenery pin.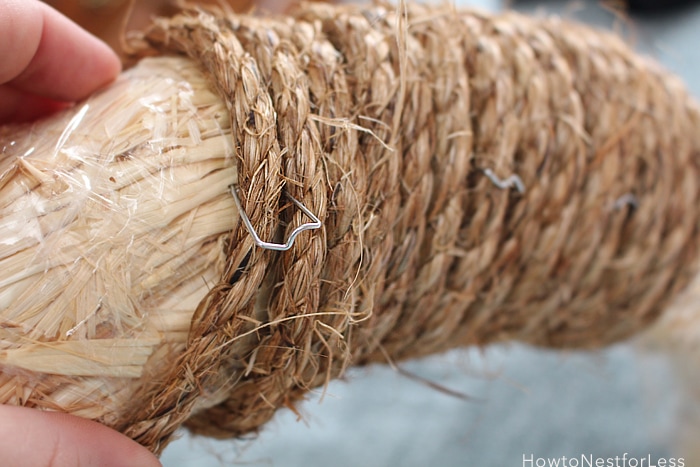 Because the rope is a little thick, you'll need some gaps in your design. I just went back over my gaps with another layer of rope afterwards.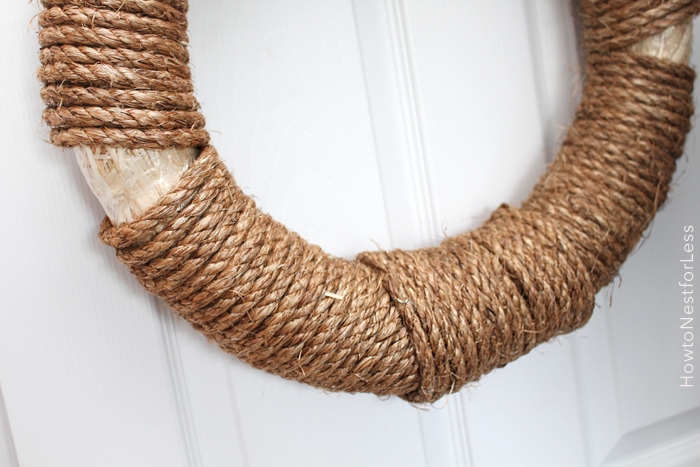 And here's what it looked like when I was done with the rope layers…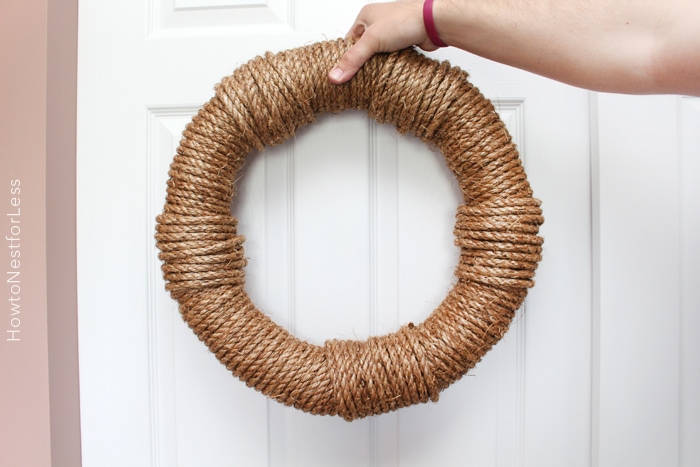 Next it was time to add the little anchor I found at Hobby Lobby. Since it was a hook, I just unscrewed the hook part off the back so I could use the anchor part on my wreath.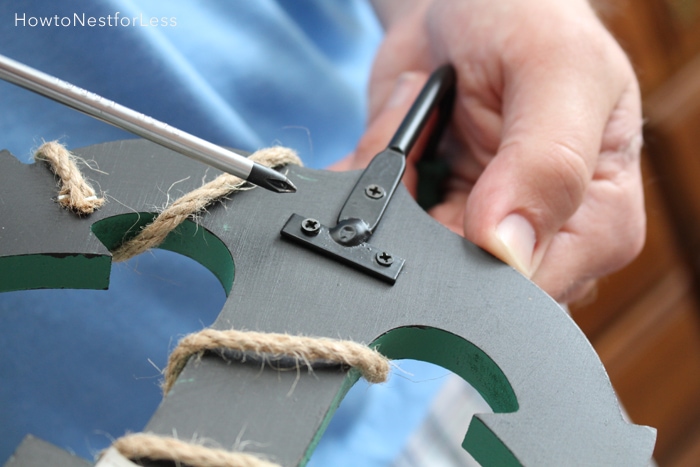 I attached to the wreath form with a little bit of twine.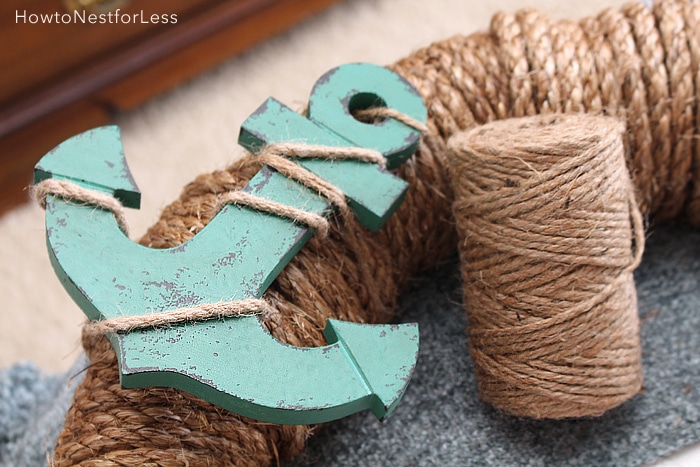 I added the seashells the same way… just wrapped a little bit of twine about 2 times around the wreath and shells to secure in place. I tied a knot in the twine on the back side of wreath form.
And that's it. Pretty simple wreath but I love the look! I'm thinking about adding some nautical fabric as a bow or hanger but for now this suits me just fine.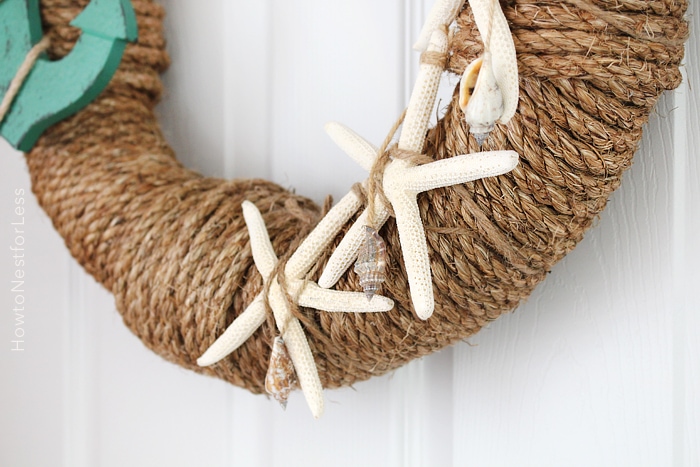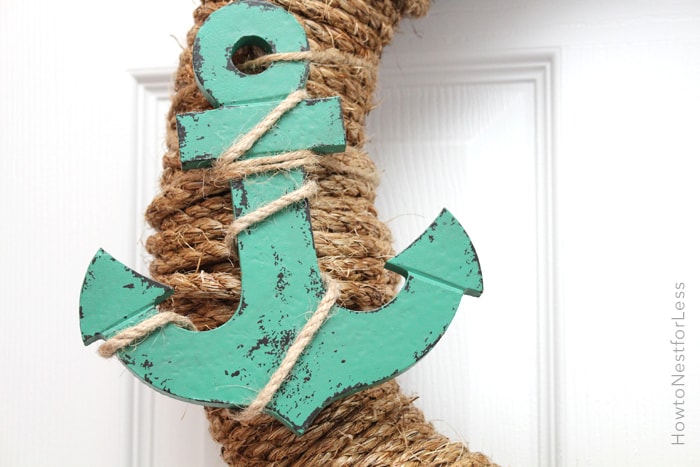 So are you guys headed to the beach this summer,
or do you have different vacation plans?