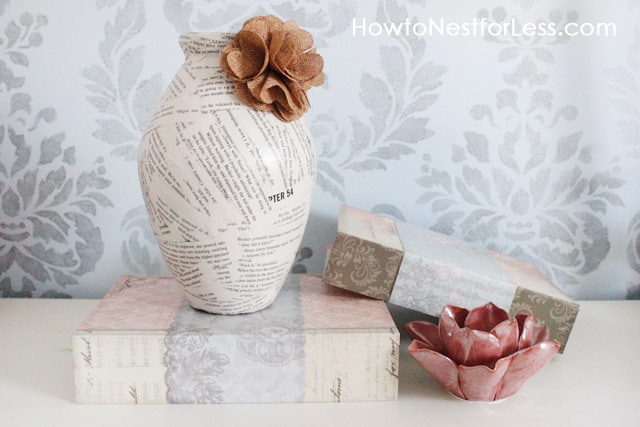 We were cleaning out the house for our garage sale this past weekend and I had a little black vase out to sell for $1. Then I got to thinking… I could probably upcycle this vase with a little Mod Podge and some book pages, SCORE!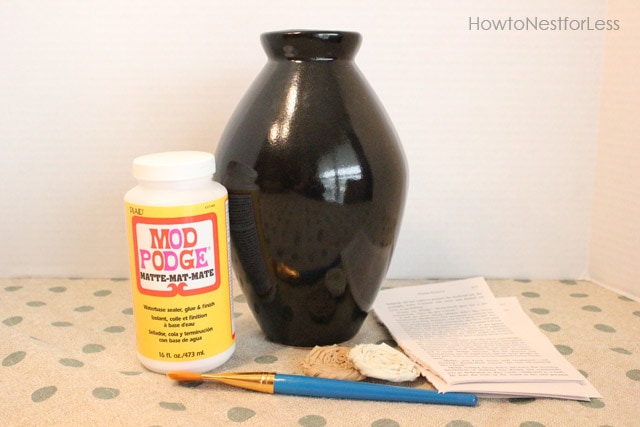 The first thing I did was cover the entire vase in Mod Podge using a paintbrush.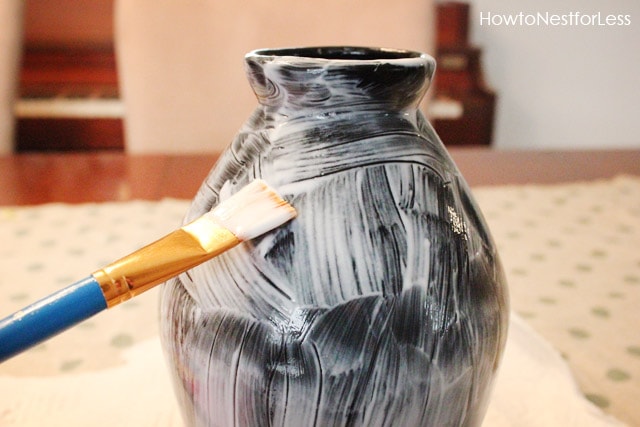 I tore pages out of an old book into little strips. I laid them on top of the Mod Podge (make sure you work quickly as the Mod Podge will dry quickly!) When you have a couple of strips on the vase, brush on additional Mod Podge. Keep working in this pattern until the entire vase is covered.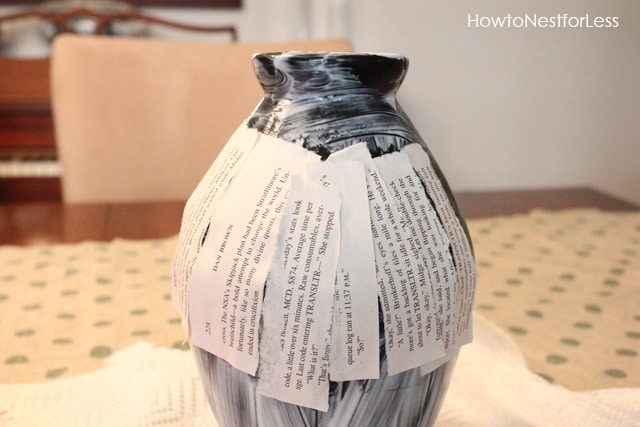 I used my finger to press down the book pages to make sure everything was flush with the vase. If you've never really worked with Mod Podge before, when you brush it on it will be a little cloudy but dries clear. Seriously, LOVE this stuff!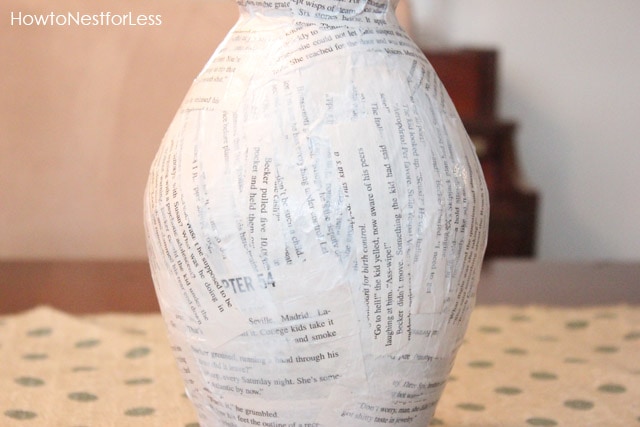 Let the Mod Podge completely dry and embellish the vase as you'd like!