Oh how I love the Dollar Store! While wandering aimlessly through the aisles the other day to kill some time, I spotted some 9ft tinsel garlands that were screaming for a cheap project.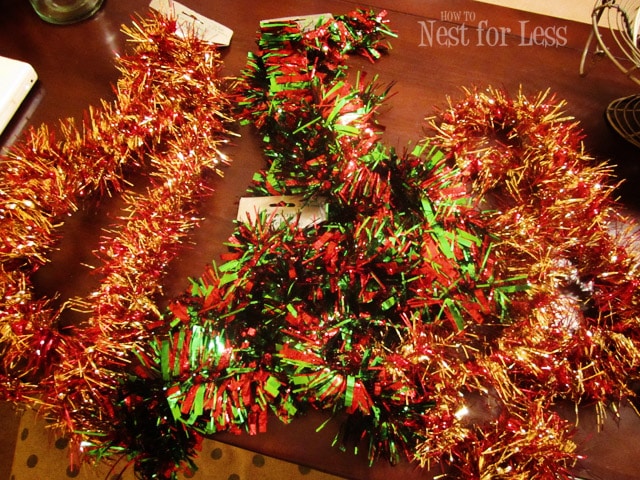 I scooped up 4 garlands (2 red and green, 2 red and gold).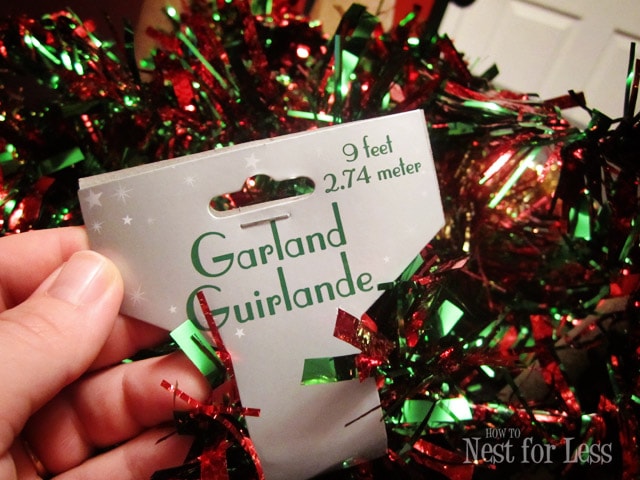 I found some cheap cardboard cones from Michael's in the Christmas section. I picked up two small and one large and planned to make some cheap & fun tinsel trees!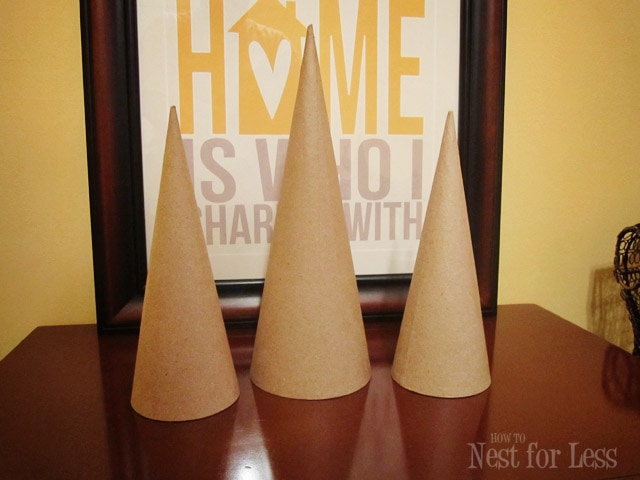 First thing I did was get out my hot glue gun. I glued one end of the tinsel garland to the top of one of the small cones.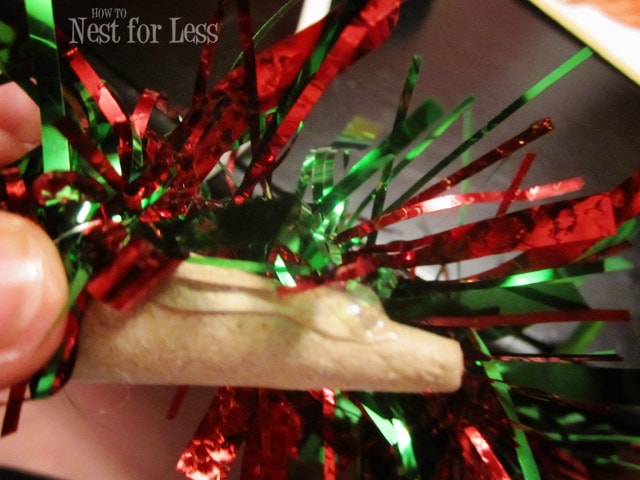 I then wrapped the tinsel around the cone all the way to the bottom and glued along the bottom edge.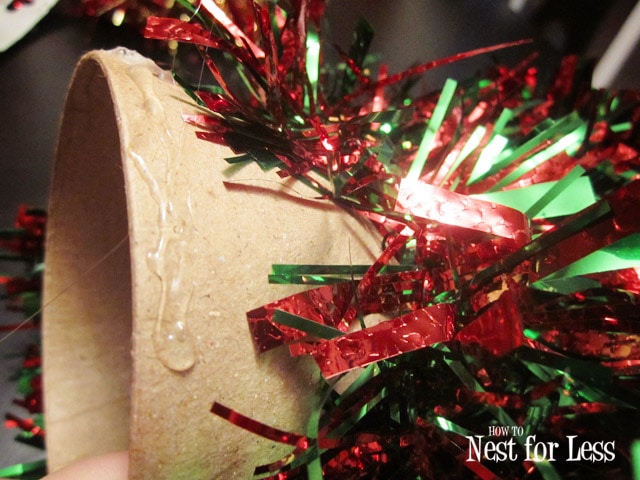 Once the glue was dry, I went back and glued the loose midsection of the garland to the base. Much easier to space out my tinsel this way!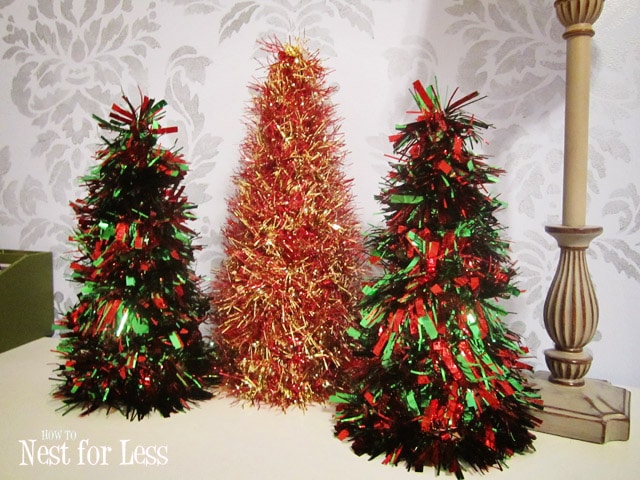 And that's about it! Super easy 5 minute project! The best part? All three Christmas tree cones cost less than $8!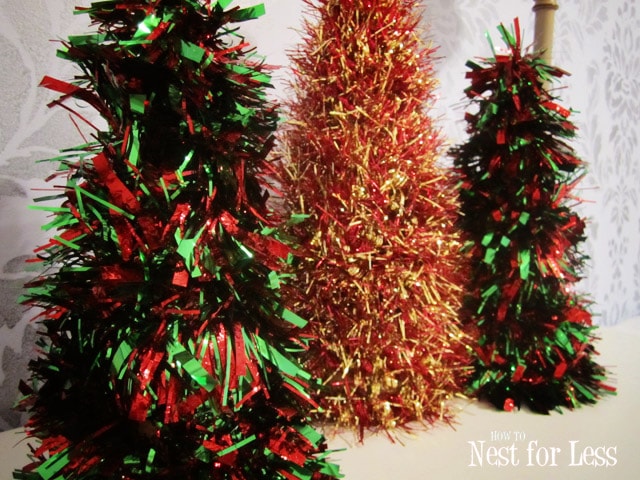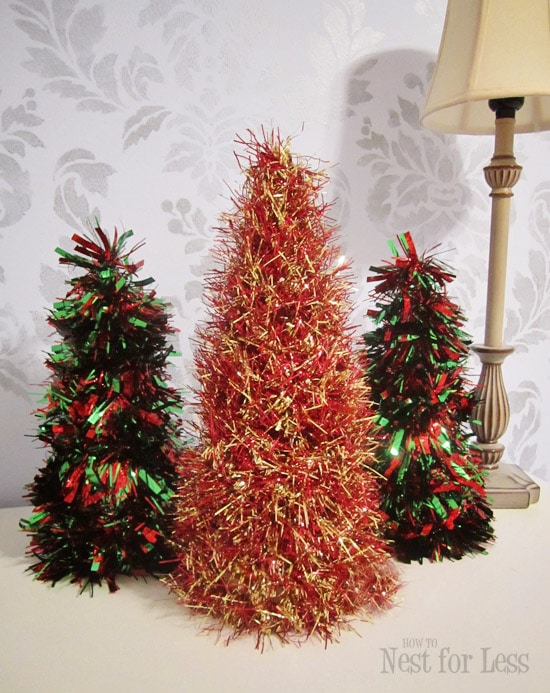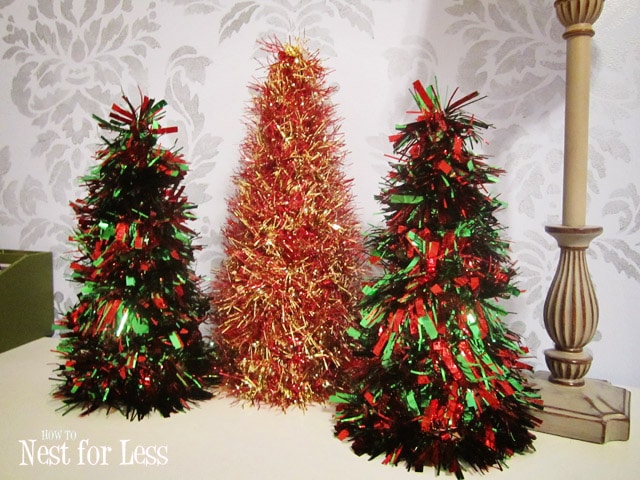 These will look fabulous with the rest of my Christmas décor! One more month and I get to unpack my goodies from the basement!
Well, I guess now that it's November there will be lots of Christmas projects coming down the pike! I'm excited to be guest blogging at two great blogs in the upcoming weeks: Lines Across My Face and Under the Table and Dreaming. I'll keep you posted!