My three year old daughter wears a lot of ponytails, especially when it's 100 degrees outside like these past couple of weeks! She does wear a lot of pretty hair bows, but while cleaning out my craft closet I found a bunch of ribbon that I thought would be perfect to dress up some of her plain jane ponytails. Pretty cute, huh?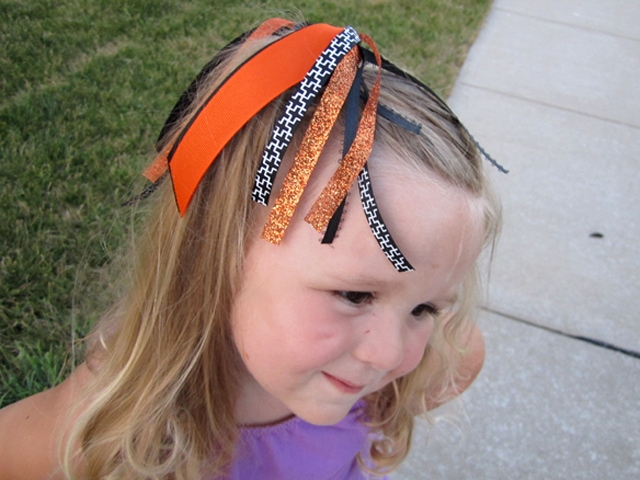 Yeah, here's just some of the ribbon I've collected through the years…at least the solids.  So I gathered a couple of different color combinations and got to work!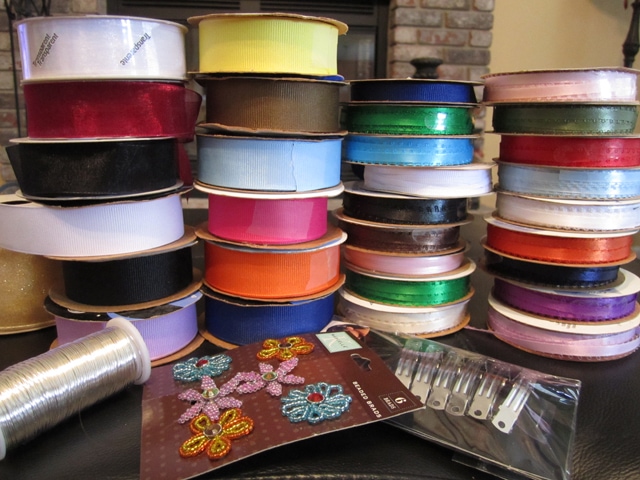 I got all of my supplies ready:
Different colors & widths of ribbon (cut into 12 inch strips)
White embroidery thread
Seamless hair rubberbands
Hot glue gun
Clear nail polish
First I cut all of the ribbon in 12 inch strips. I gathered the colors for the first ponytail together except for one ribbon that I put to the side. I tied the bunch of ribbons in the middle with the embroidery thread.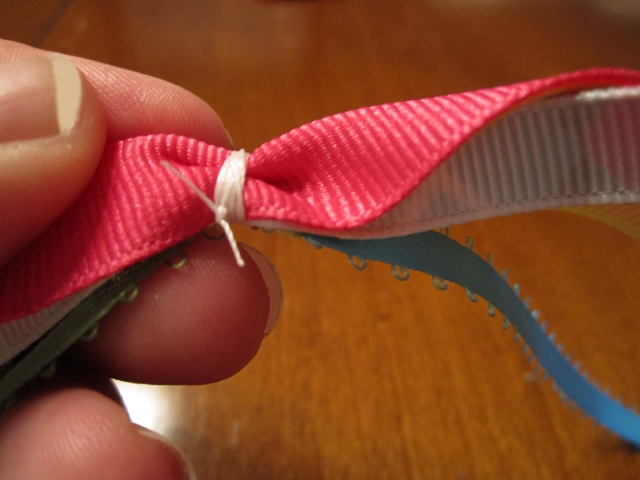 Next I put a glob of hot glue on the thread and attached the seamless rubberband to the ribbons. Once the glue dried, I took the extra ribbon I had put aside and tied it around the rubberband covering the piece of glue.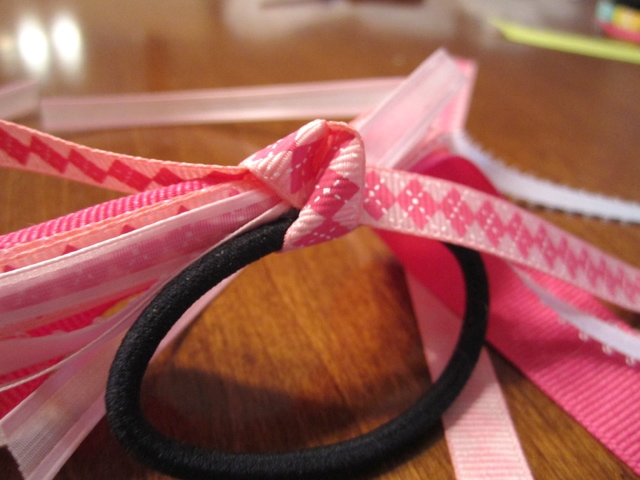 To finish, I cut the larger ends of the ribbon at a diagonal and painted the edges with clear nail polish so the ribbon wouldn't fray.  And that's it!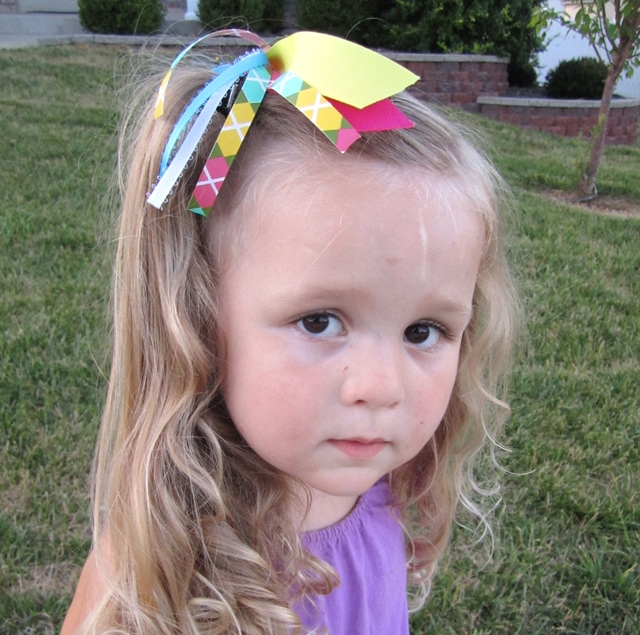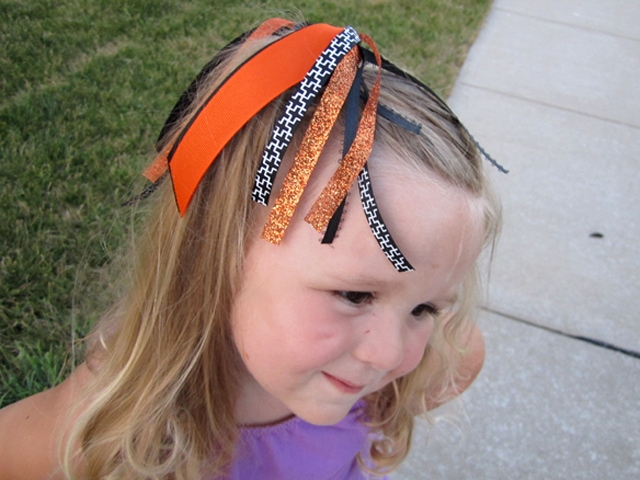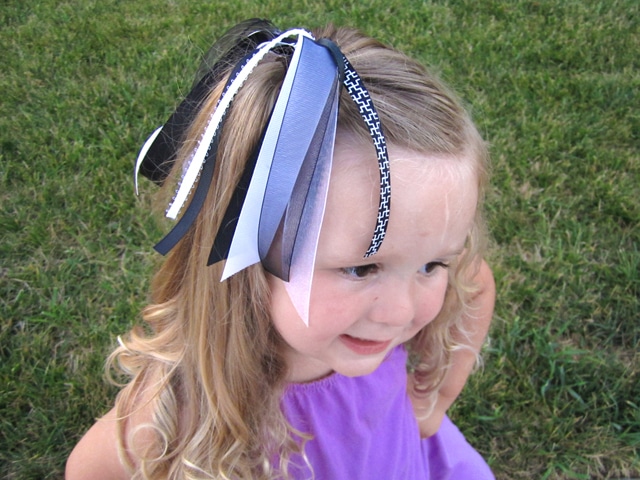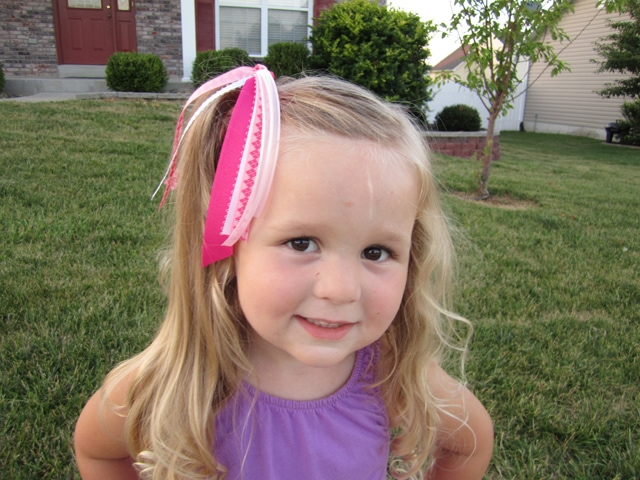 Yep, a cute and cheap solution to a plain ol' ponytail! This is a pretty simple hair accessory to make for any special outfit or holiday 🙂
Linking up to: Savvy Southern Style