I'm finishing up my final task in Ellie's room this Saturday which means I can now officially move my attention to other projects. Yeah, I know… took me long enough to finish her room. That holiday season really made it hard to cross items off my to do list. All I wanted to do was snuggle on the couch with the family and watch Christmas movies (and eat cookies, too).
Well I've already got my next big makeover lined up: my 2 year old nephew's bedroom. Because my sister's family lived in a tiny apartment in Chicago before moving back to STL, my nephew Luke never had a nursery/bedroom before. Don't worry buddy, Aunt EE will take care of you.
While Luke is still in his crib, I want to make sure that his new nursery can easily convert into a big boy room. And since my sister's family just moved into their new home (only three doors down from us), the walls are white and it's a complete blank slate for me to design!
So here's what I'm thinking…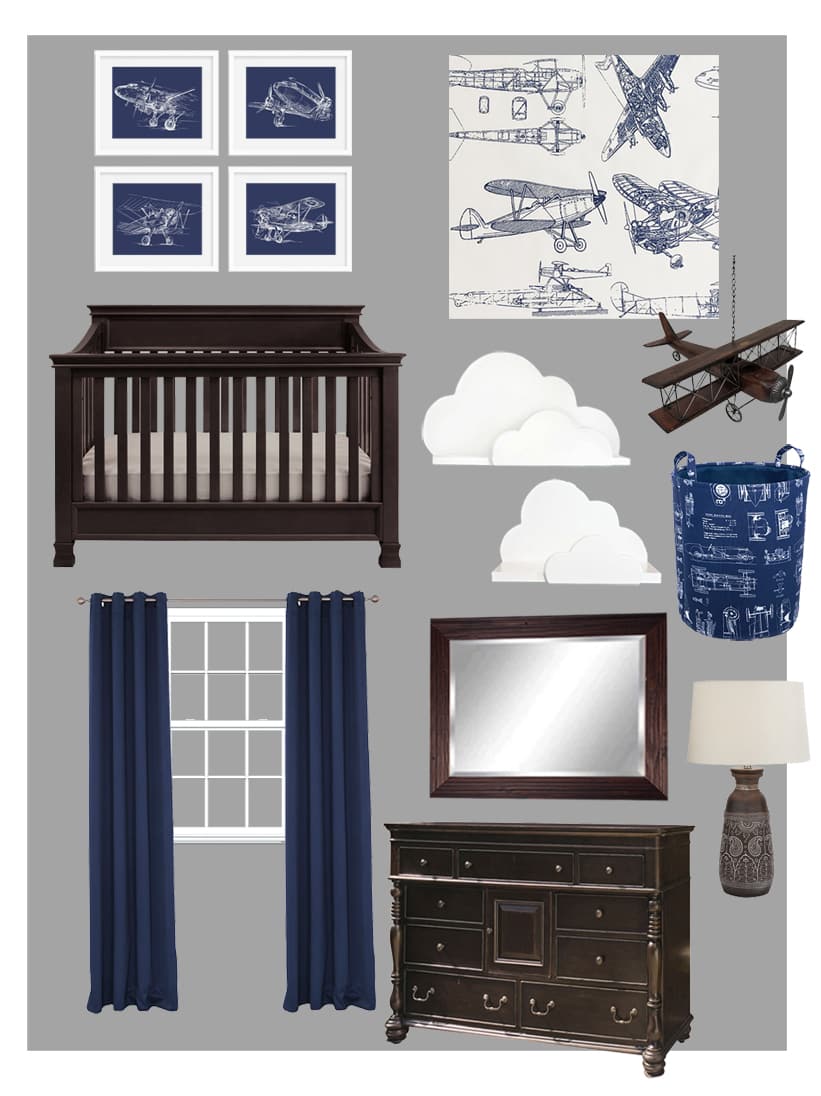 My sister already purchased the espresso furniture, now we just have to fill in the gaps. She fell in love with the vintage airplane crib sheet from Restoration Hardware Baby & Child so we worked the room around that.
The sketch airplane prints I actually created for the guest bedroom in our old house. So weird that it goes perfectly with the crib sheet, right? So of course I gifted her those prints & frames.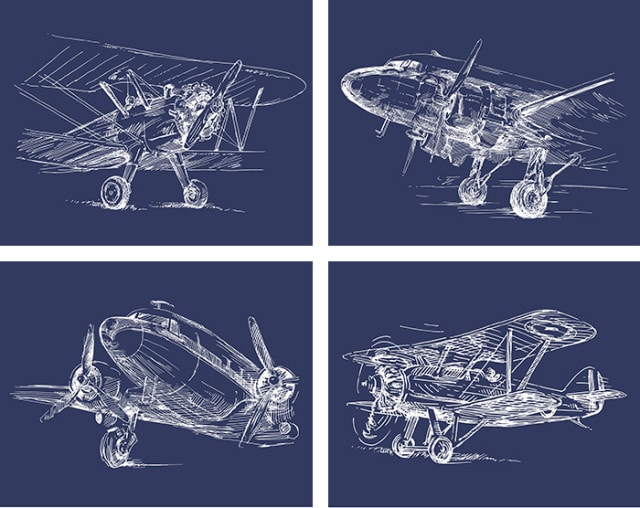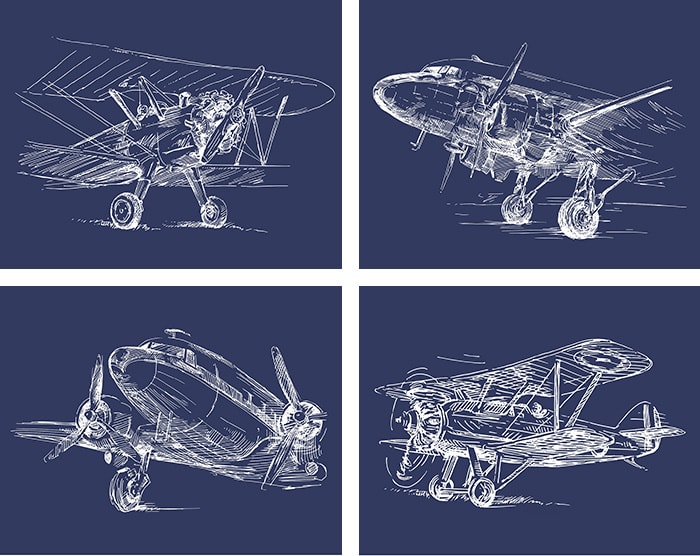 I found some wood cloud shelves online but we're going to DIY our own this weekend to save some big bucks. Hopefully this project will turn out perfectly. And of course I'll share a tutorial with you guys when they're done.
And for the win, HomeGoods & TJ Maxx have navy blue airplane hampers and storage boxes that totally match this theme. Yeah, this room should be pretty easy to throw together. Well, fingers crossed.
So next week I'll show you guys Ellie's completed bedroom and some DIY projects that created for the space, and then we'll move onto Luke's nursery. Stay tuned!