So since we were snowed in for a couple days at the beginning of the week, I had time to unpack a little of my craft room and put together my new craft desk.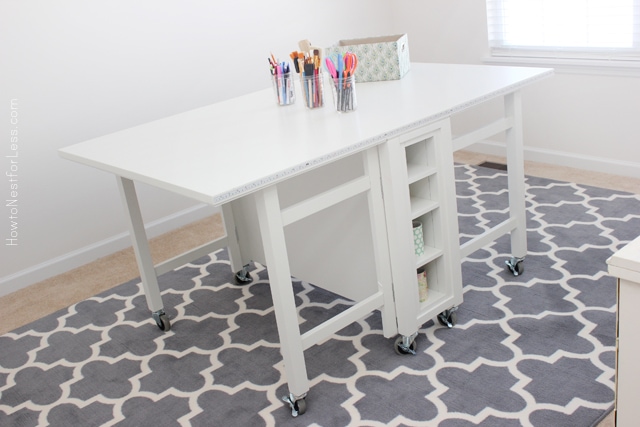 Yeah, there's not much to see as of now. But I do have to say that I love my new collapsable desk from Home Decorators. I purchased it during their big Fall sale and it's been sitting in boxes ever since.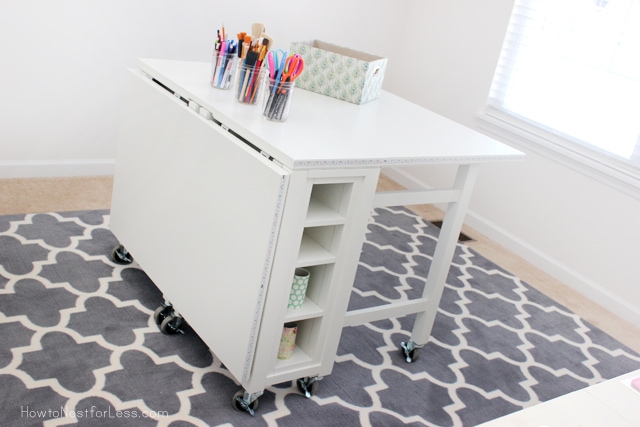 I think what I love most is that the work table fully folds down so I can push it against the wall and get it out of the way when needed.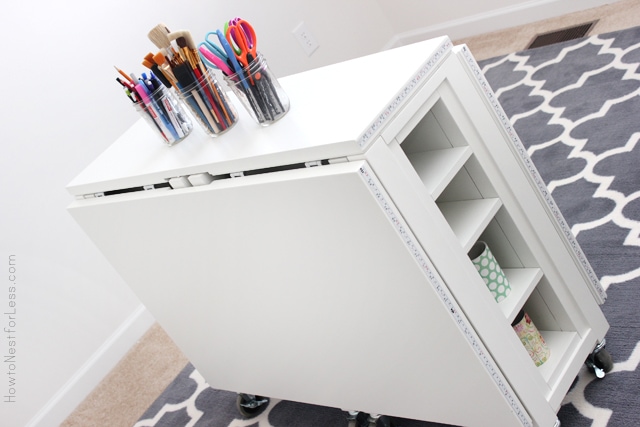 And both sides measuring sticks. Hopefully that will come in handy when I finally learn how to sew. Yeah, 2014 resolution. I promise.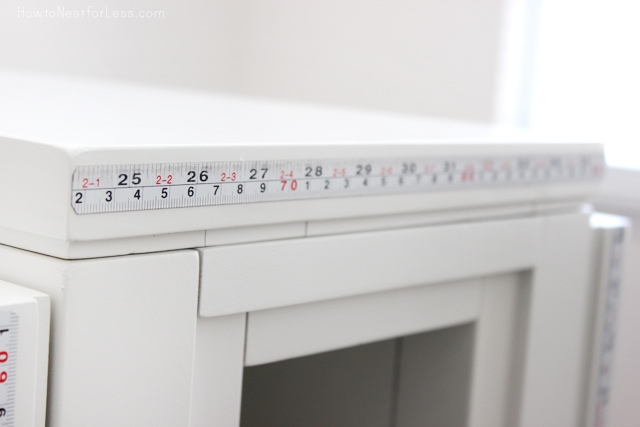 So I guess next comes paint. I've been playing around in Photoshop trying to pick out a color. I don't know if the rug will stay… not 100% convinced on it yet.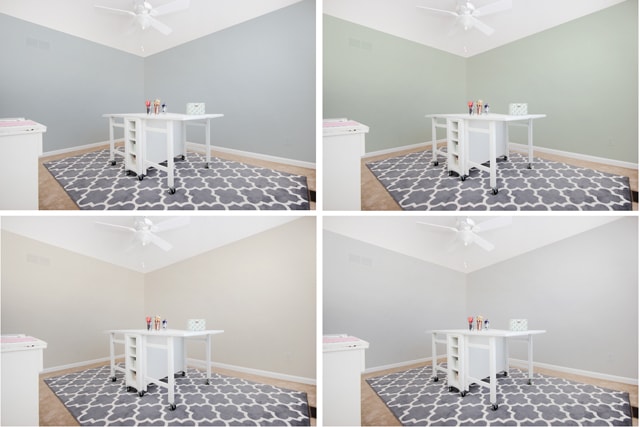 And here's a little Photoshop work with my peg boards on the wall.  Remember them from my last craft room? And I'm thinking of getting a nice white storage unit. Need some organization pronto.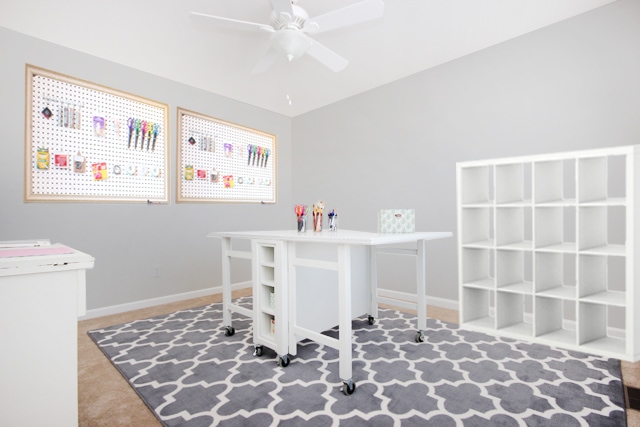 The other side of the room has my sewing desk and a door to the walk in closet (with shelving, extra storage units, and even a window inside).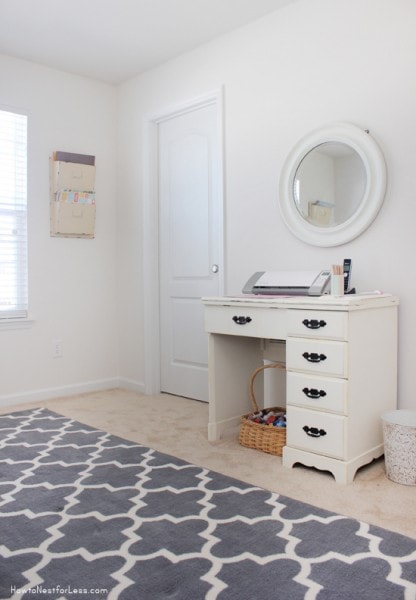 I do love this sewing desk ever since I gave it a makeover a couple years ago so had to use it somewhere in my new craft room.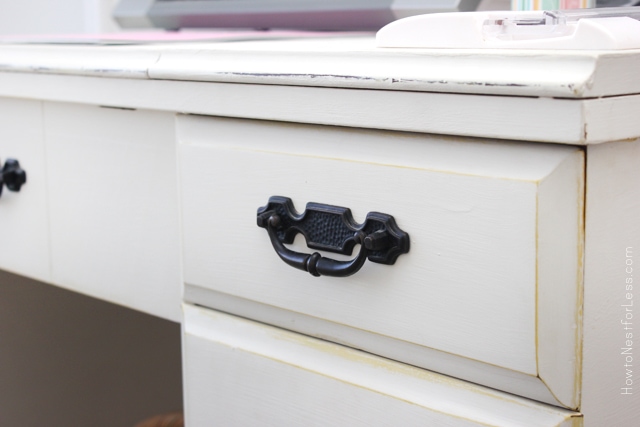 Along with paint for the walls and an area rug, I'll need an overall color scheme. One of my favorite places to pull color palette inspiration is Design Seeds. Here are some of my favorites using the grayish blue color from the rug…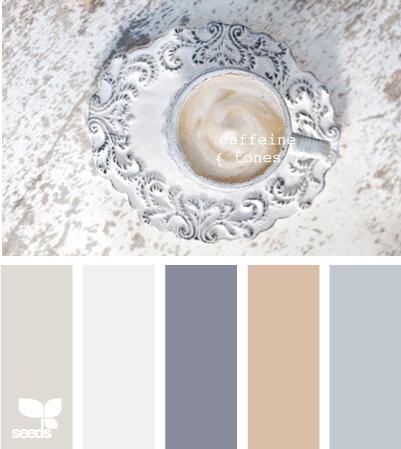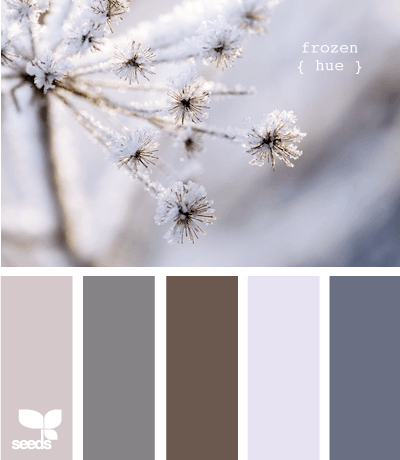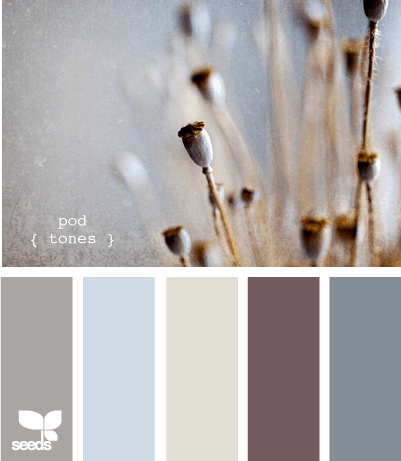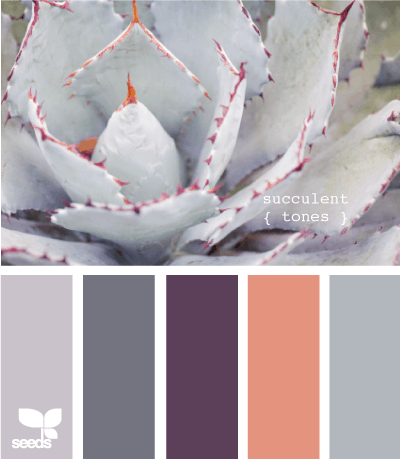 So I have a lot of work ahead of me, but at least I now have a starting point.
Here's my to do list for this room:
• paint the walls
• find window treatments
• storage for the long wall
• hang framed peg boards
• organize walk in closet