Yes, I know. I've been on a bit of a revamped chair kick recently! While at St. Vincent De Paul last week, I spotted this lovely chair. It caught my eye with the cool bevels in the wood…and the ugly fabric of course! I decided to purchase the chair to refurbish for my Great Room. Thought it would be a lovely piece to add next to my fireplace and at only $10 it was hard to pass up!
So here's the before and after! Here's how I transformed this chair for less: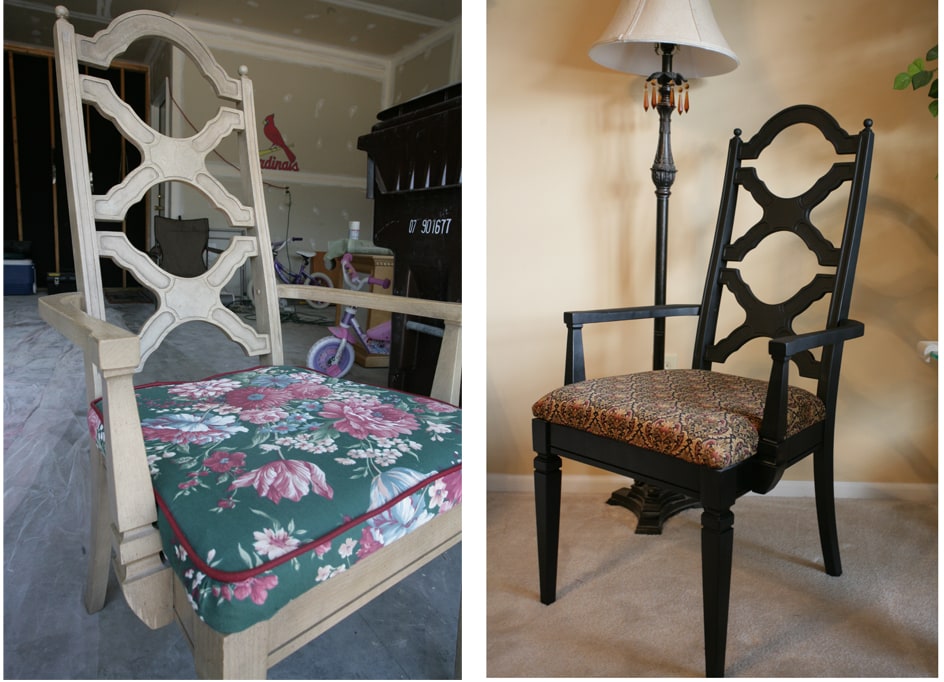 First stop, Hancock Fabrics. I love to check out the remnants section. At $4 a yard, you can't go wrong! So my Great Room features deep colors that can be found in most rooms of my house: deep reds, tans, olive green, and black. My match the decor, I opted for a traditional and posh pattern with those colors. I purchased one yard knowing that would be more than enough!
Next, I took apart the chair seat from the base. Just 4 screws held the chair together.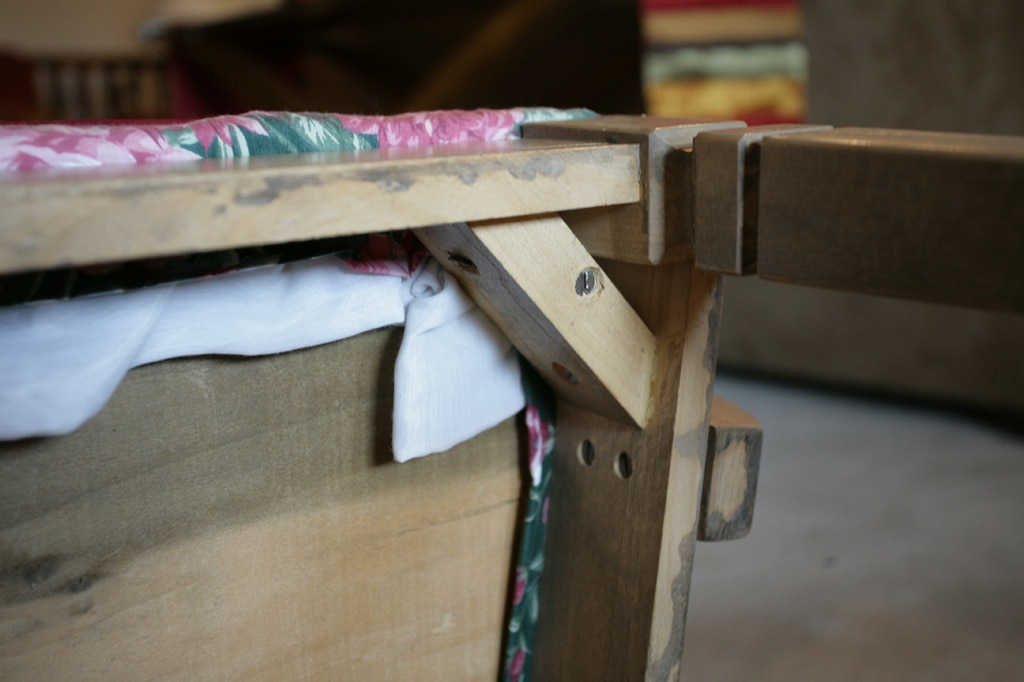 I washed the chair to get rid of all dust and grime. Then I primed with Zinsser 123 Bull's Eye white paint. I did two coats, allowing dry time in between each coat.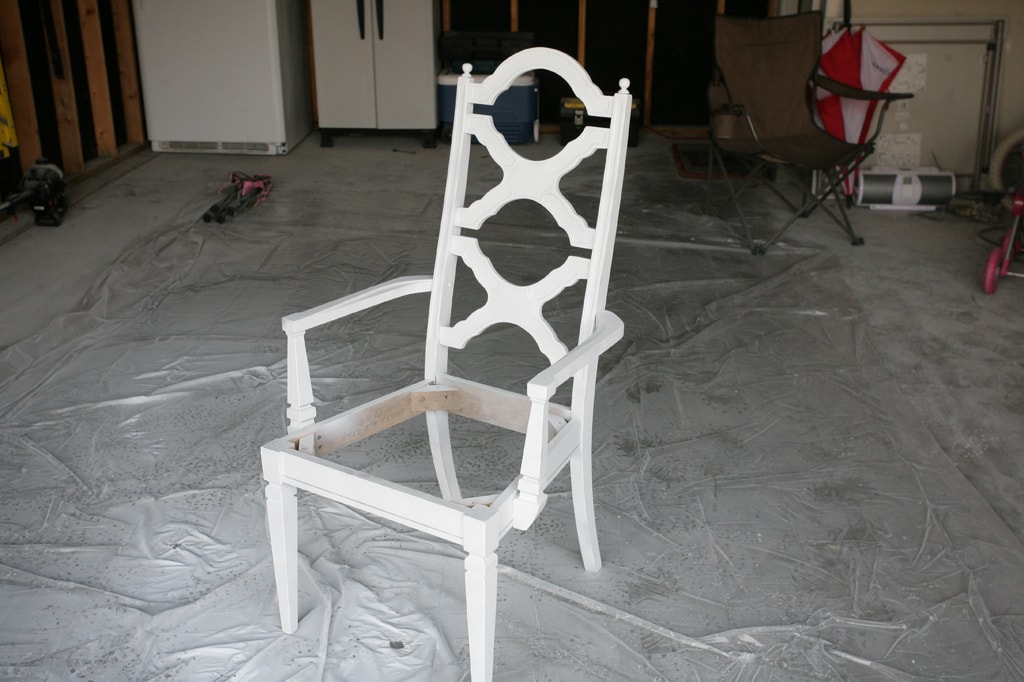 While waiting for the paint to dry, I decided to work on the seat cover. I first removed the old seat cover and all staples. I reused the padding underneath, just straightened out and made sure it was in good enough condition.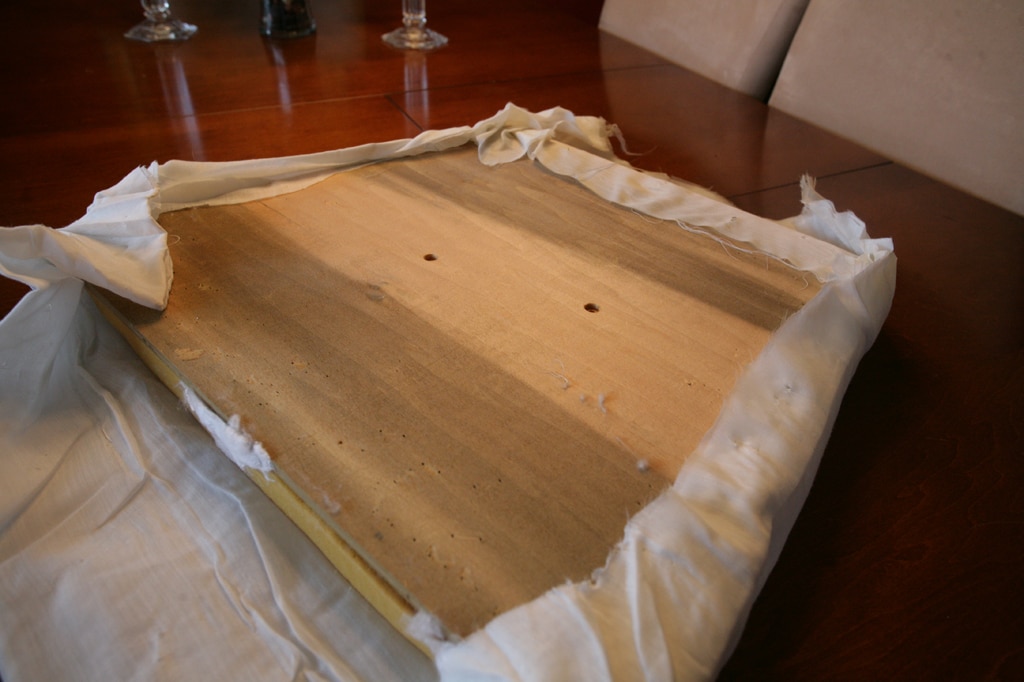 I measured, making sure the pattern was completely centered on the seat. I stapled into place, and often flipped the chair seat over to make sure everything was staying aligned and perfectly in place.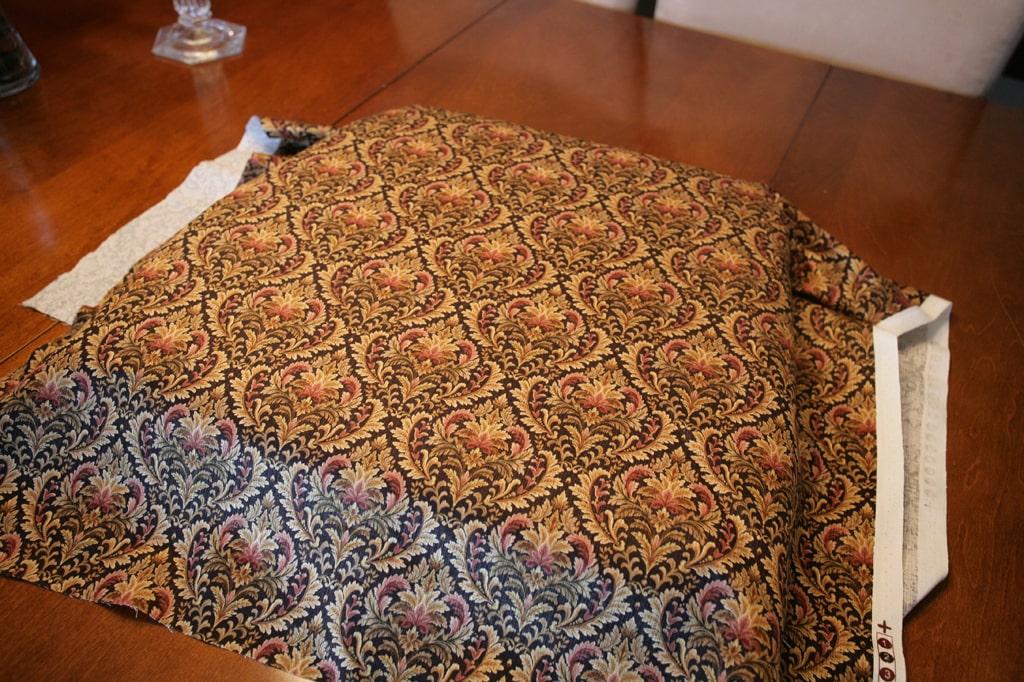 When the primer had set, I painted the chair base in Krylon's flat black spray paint. Normally I really don't like using Krylon. Yes, it's cheap, but I feel like I have to do more coats than Rustoleum which actually costs more in the long run. I finished  with a thin coat of Minwax polyurethane.
So again, here's the before and after!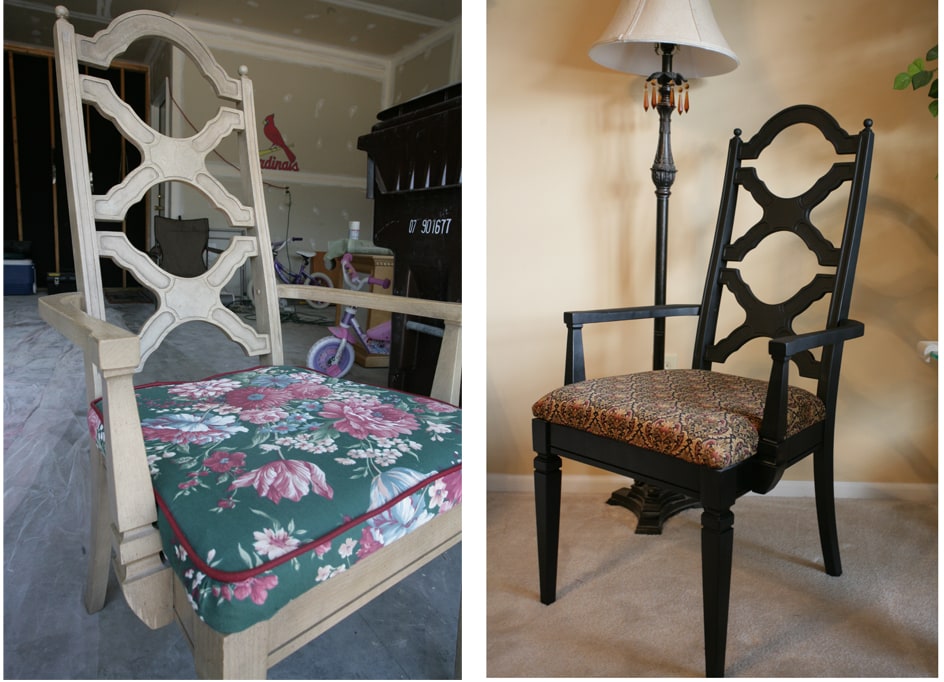 Final costs for this project: $10 for the chair from St. Vincent De Paul, $4 for the yard of fabric from Hancock Fabrics, $4.50 for the Zinsser primer, $7 for the two cans of Krylon flat black spray paint. I had some Minwax already on hand so final cost was right around $25!