While wandering around the DIY blog world last week, I found these awesome Scrabble tile boards from Shanks – Est. 2009. I thought I would give this project a whirl!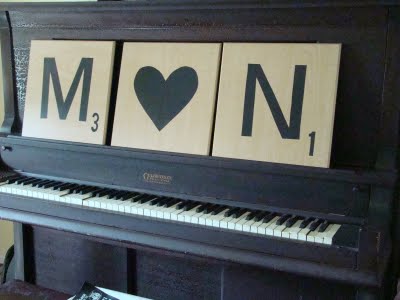 So above is Shanks' version, and here's mine!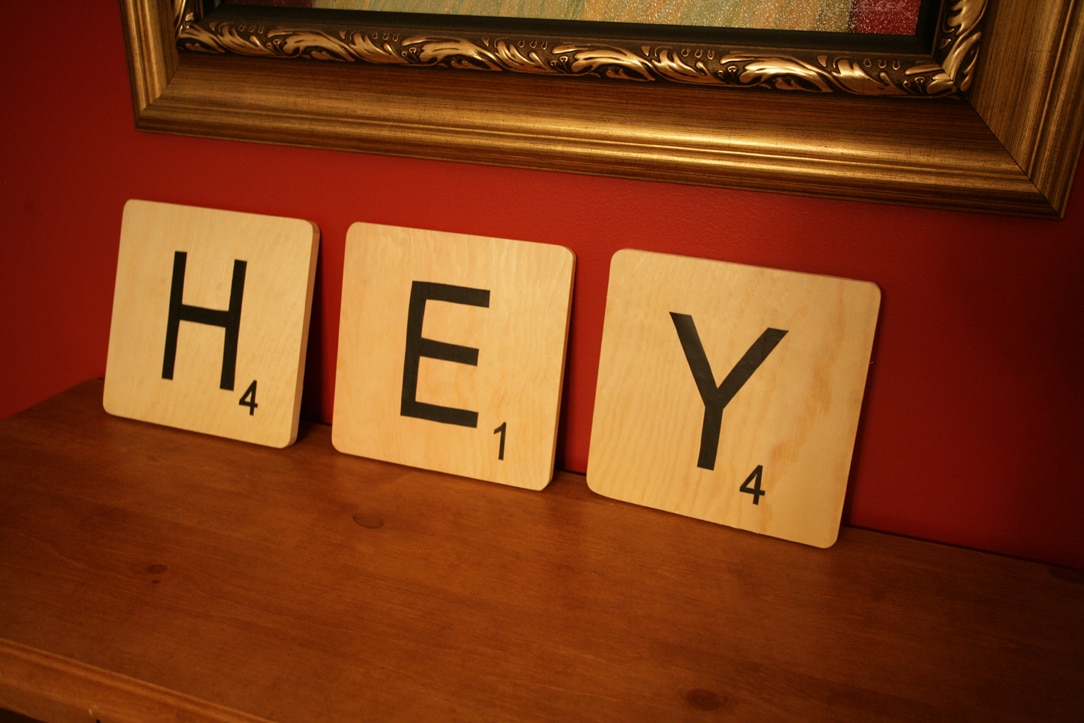 First step was to track down my supplies. I headed to the nearby Michael's and picked up some 12×12 inch wooden tiles for $1.99 a piece. They had a border around the edges,  but I figured I could flip the boards over and use the back as my clean surface. Plus I really loved them cause they had an awesome wood grain pattern that made them look like actual Scrabble tiles! I decided to pre-treat them with a clear coat of polyurethane to give them a little bit of a shine and hard coating.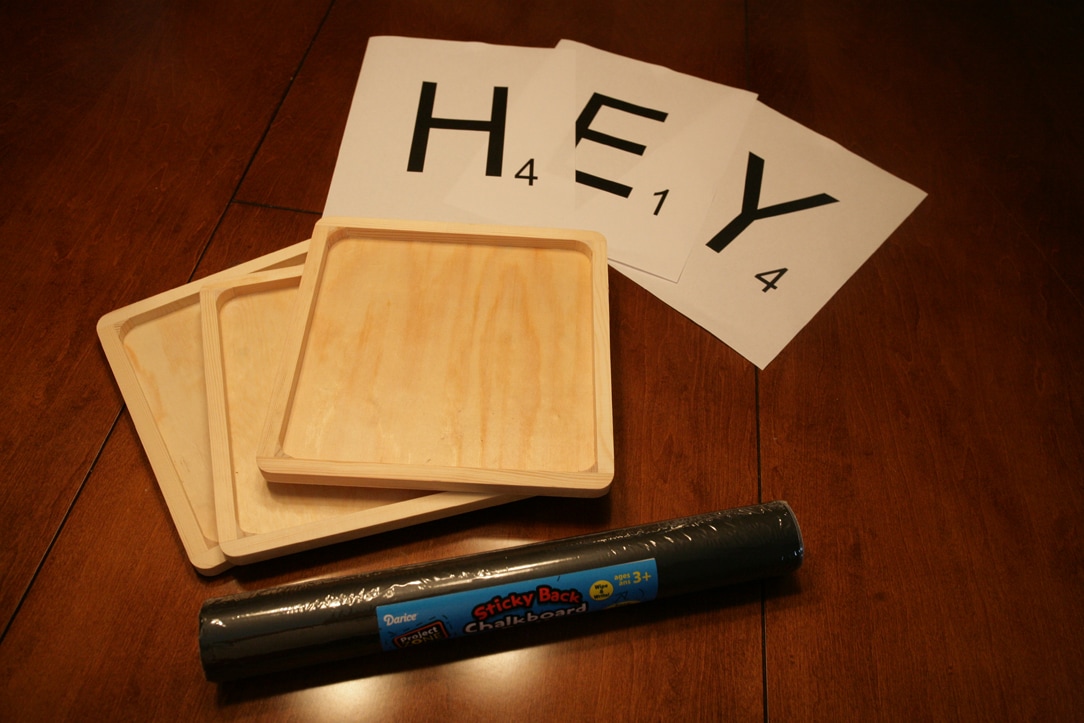 Next I found some sticky back chalkboard paper in a roll. I've never used this stuff before, but thought it was worth a shot for $5 a roll.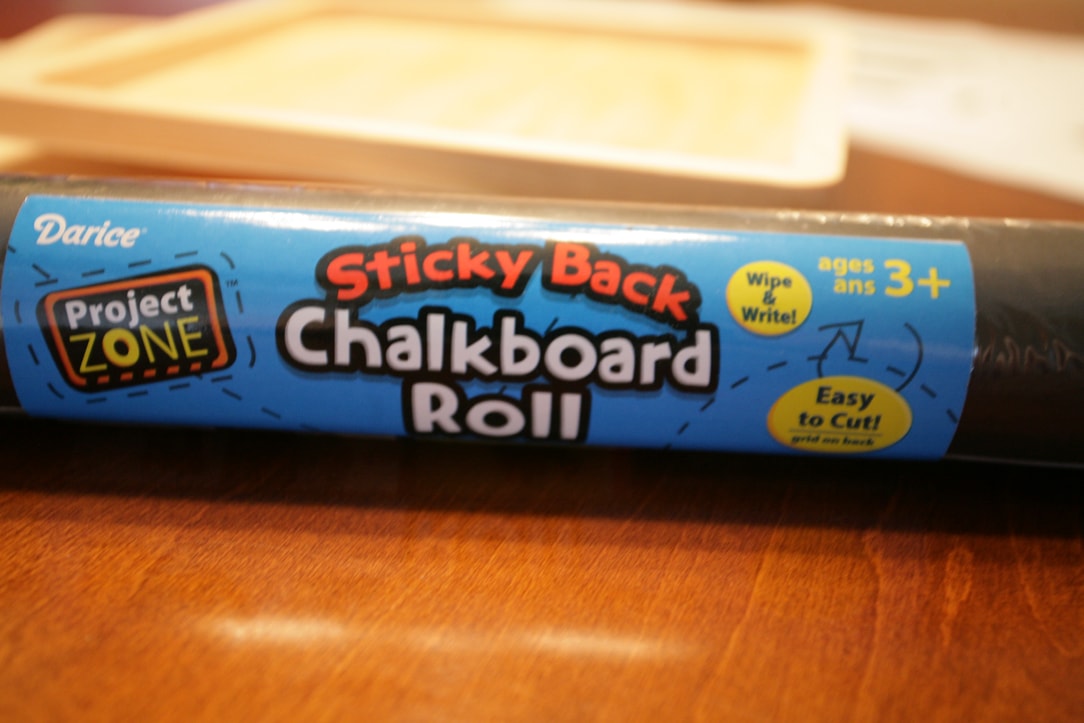 Now to get down to business! I looked up Scrabble tiles online to make sure I got the right point value matched with the right letter. I then printed them out on normal printer paper. I cut the letters and numbers out with scissors, then used those as my template for the chalk board paper. Yes, I'm sure there was an easier way, but I couldn't find my exacto knife anywhere! So alas, scissors and tracing will have to do!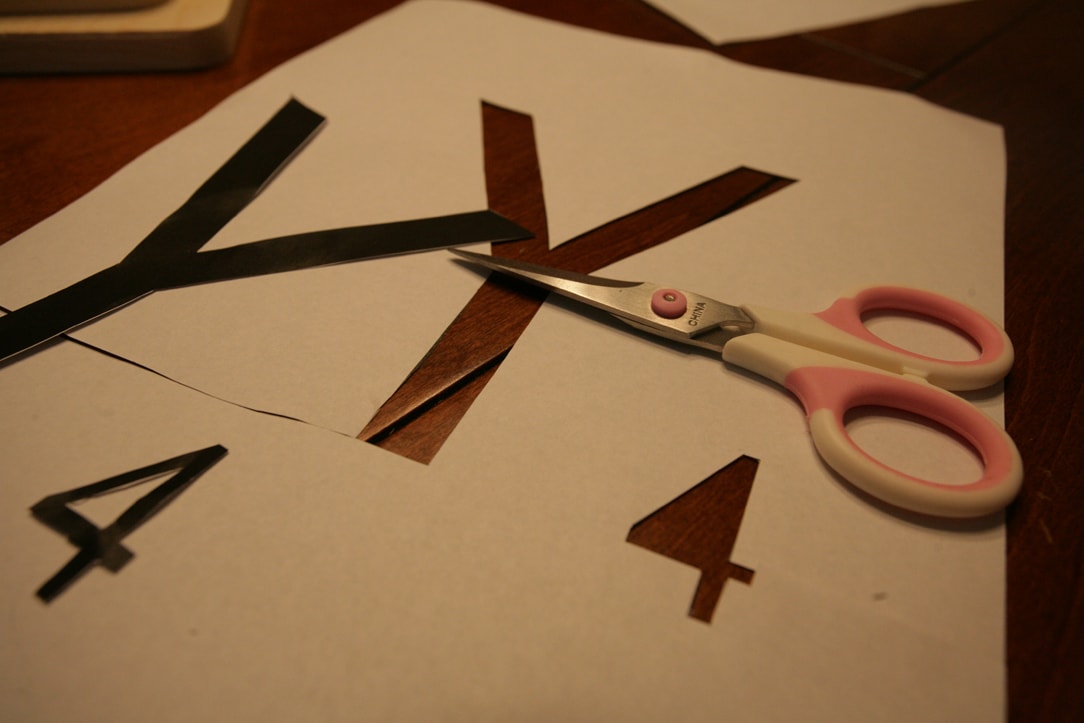 When all of the letters were cut out, I peeled the back label off and stuck them to the boards. They're repositionable so it's pretty easy not to screw this part up! I just made sure to press it down hard when I was happy with the position to lock it into place.
Final costs: $6 total for the 3 tiles and $5 for the chalkboard paper (which I probably used only 5% of the entire roll!). Not too shabby of a project for $11. Well here's the finished piece again!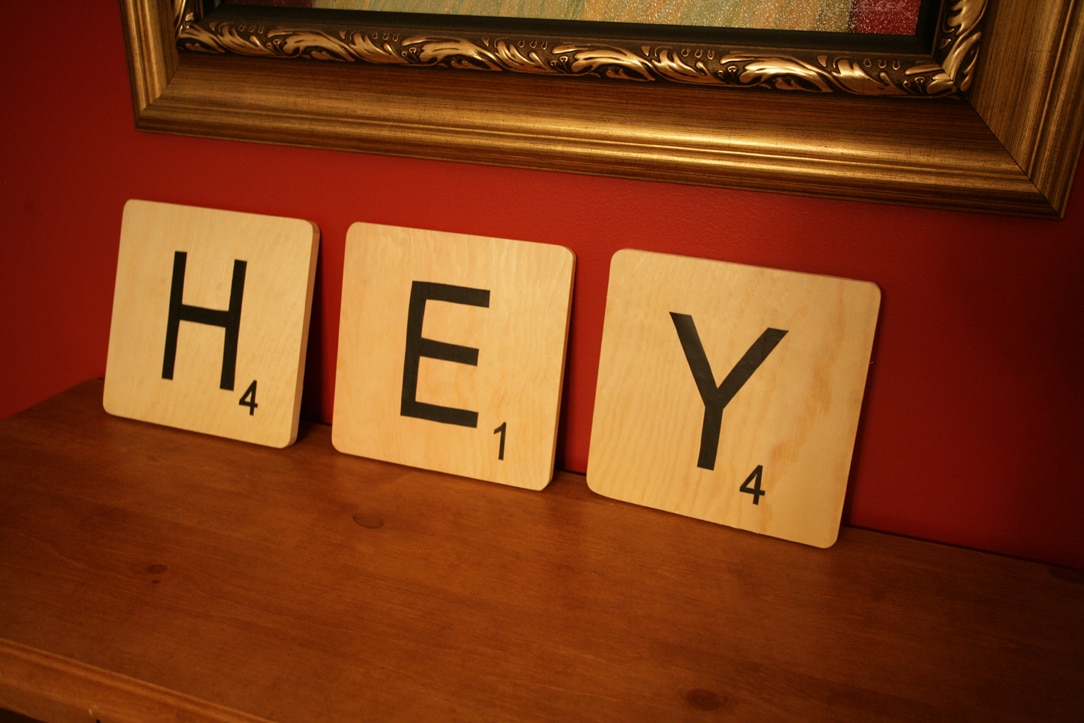 If you want some of these cool tiles for your home, visit Shanks – Est. 2009 or you can buy them from her Etsy page by clicking here.