I've been needing something new to put above my accent table in the kitchen that I purchased at Pier 1 a couple of months ago. I recently had a canvas painting of some fruit, but I'm really trying to phase out that theme in my kitchen (it's a little outdated!).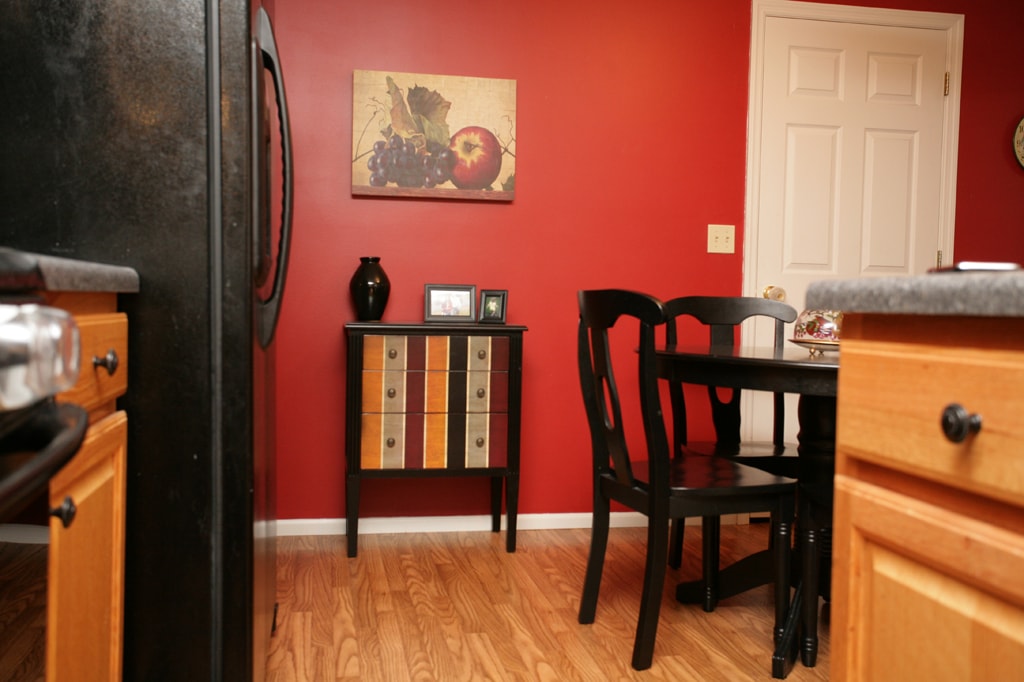 During a recent trip to HomeGoods with my sister-in-law, I noticed this cool metal leaf motif in the clearance aisle. Only $8! The problem: it's a rusty red color. The wall I wanted to hang it on is red as well and wouldn't really pop the way I wanted it to. So, what to do? Paint it of course!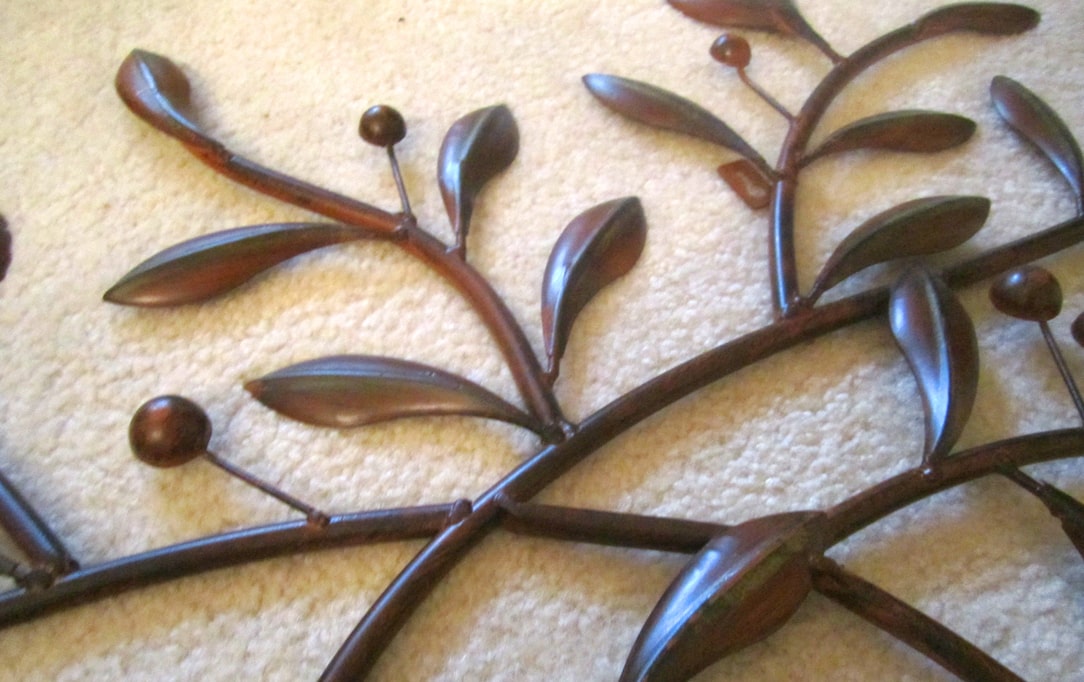 I purchased a can of Rustoleum flat white spray paint and put one coat on the entire metal motif.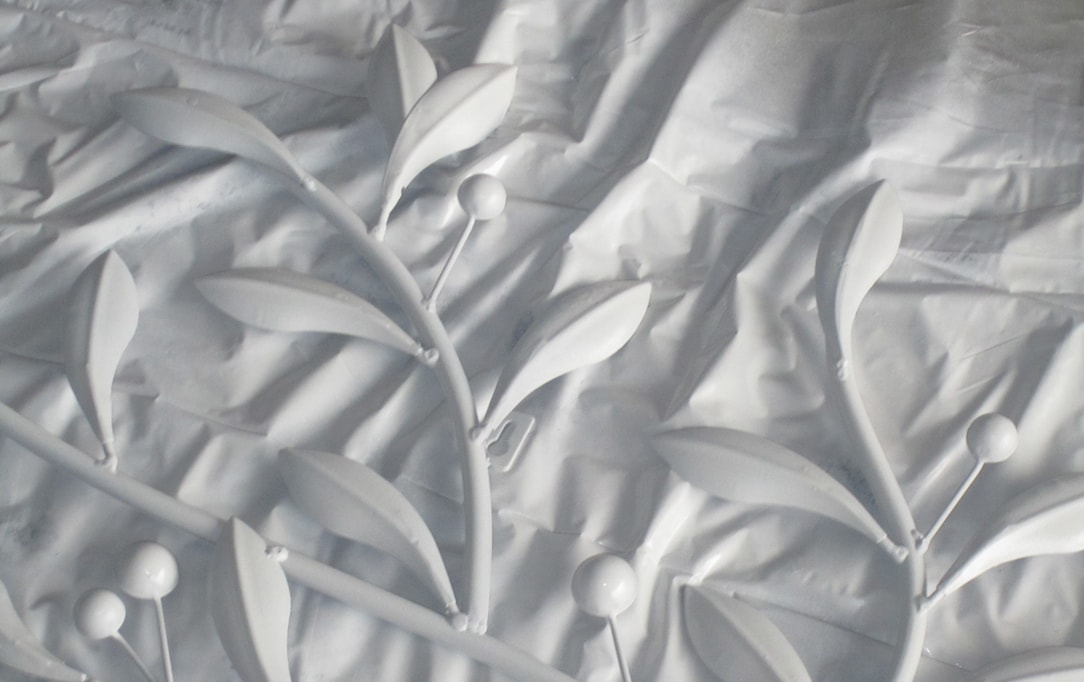 When it was all dry, I decided to take some sand paper and give it a rustic feel. I lightly sanded sporadically over the  entire wall hanging, heavier in some spots to really expose the original rust color. I absolutely love the final look!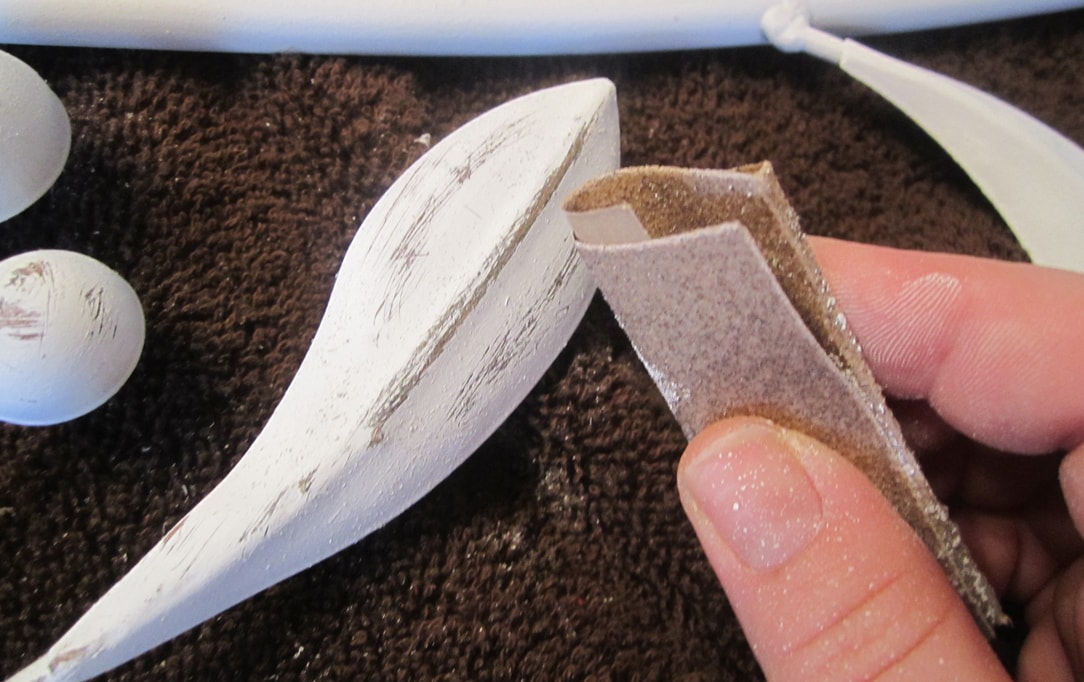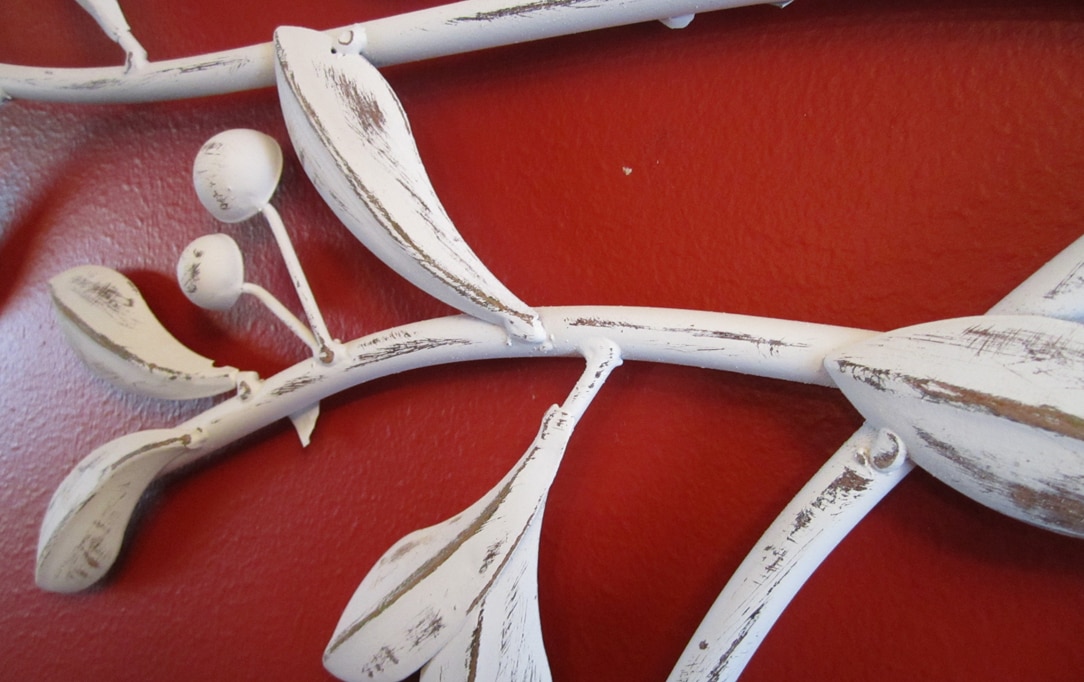 Final costs: $8 for the metal leaf wall decor and $4 for the Rustoleum white spray paint. $12 for decor that fits my style!