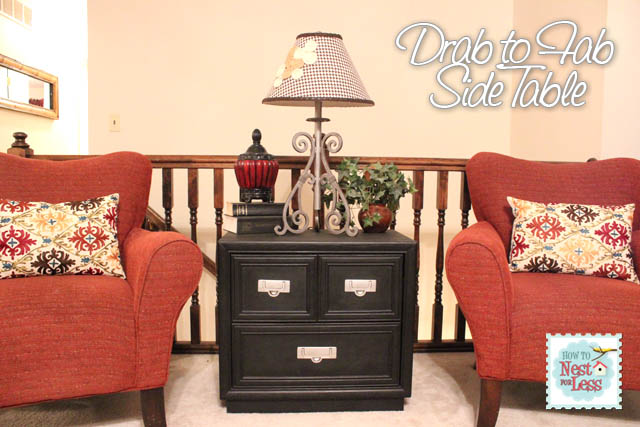 I found a new end table this past week at St. Vincent De Paul. I really didn't have a specific place in mind for it, but for only $10 it was a steal! Luckily the end table is made of real wood and from Stanley Furniture so I know it will last! No knicks or dents and the drawers opened smoothly. Yep, definitely a steal for 10 bucks.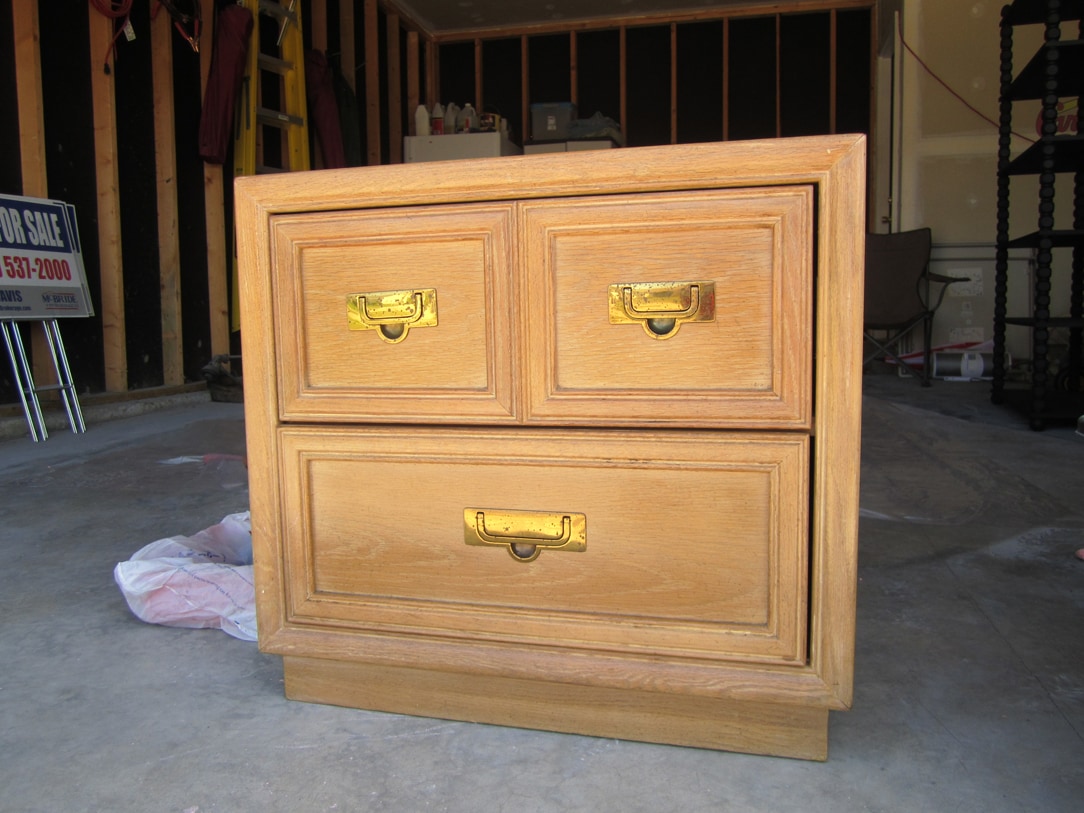 First thing I did was clean the entire piece over with a damp cloth. Next was to take out the hardware. I had plan to patch over the current holes and purchase some fab hardware from Hobby Lobby that I eyed over the weekend, but it turned out the current hardware was going to be close to impossible to replace. The drawers were carved out to fit the pulls. Oh well, nothing a little paint can't fix!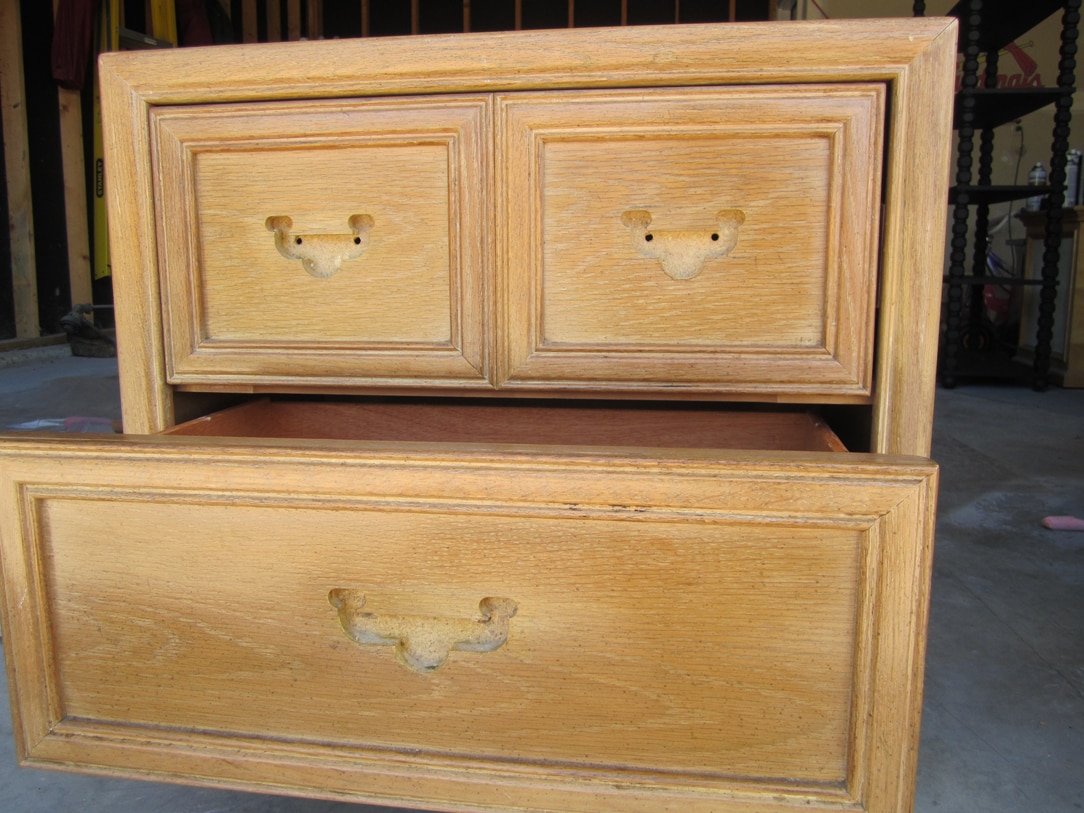 I first painted the drawers using Rustoleum's flat black spray paint. To get the drawers perfectly painted without getting spray inside, I just held a piece of cardboard to block the spray from entering the drawer.
Next I used a quart of Rustoleum flat black paint and a roller to cover the base of the end table. Tip: if you run out of paint tray liners, just use a plastic grocery bag. Works perfectly! I put two coats of paint on the entire end table.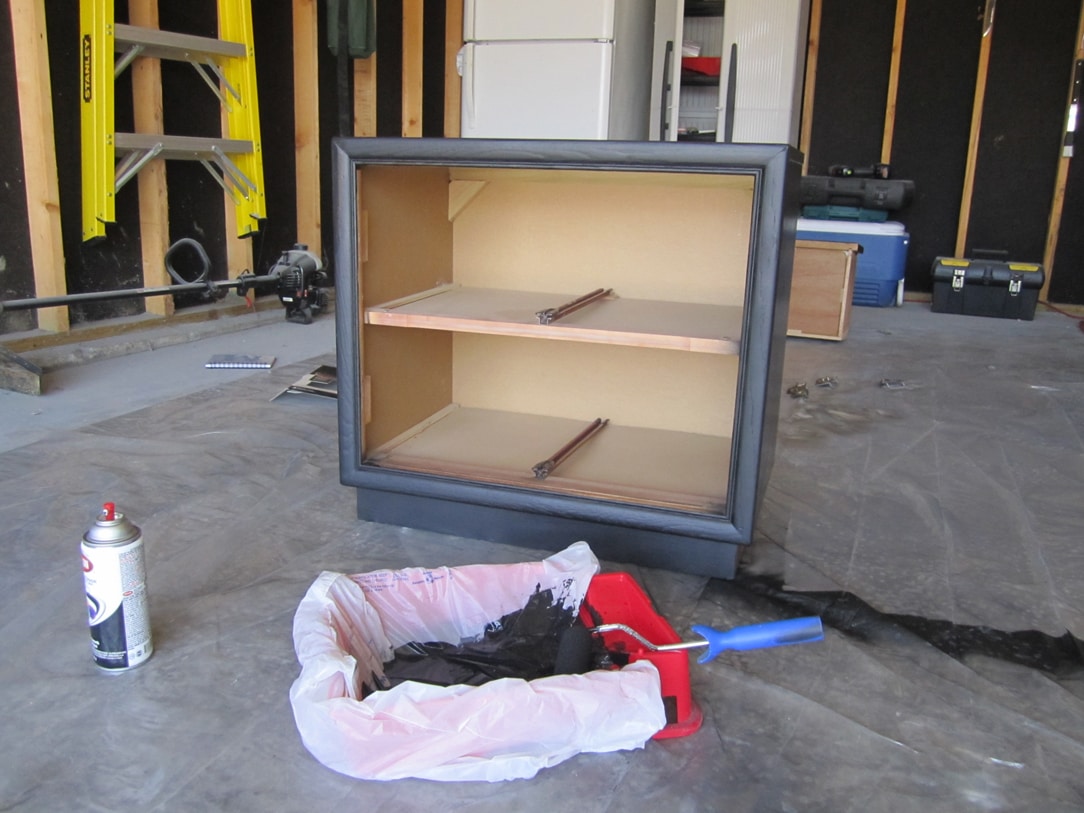 So with the current hardware out I decided to paint it silver. I used Rustoleum's metallic silver spray paint.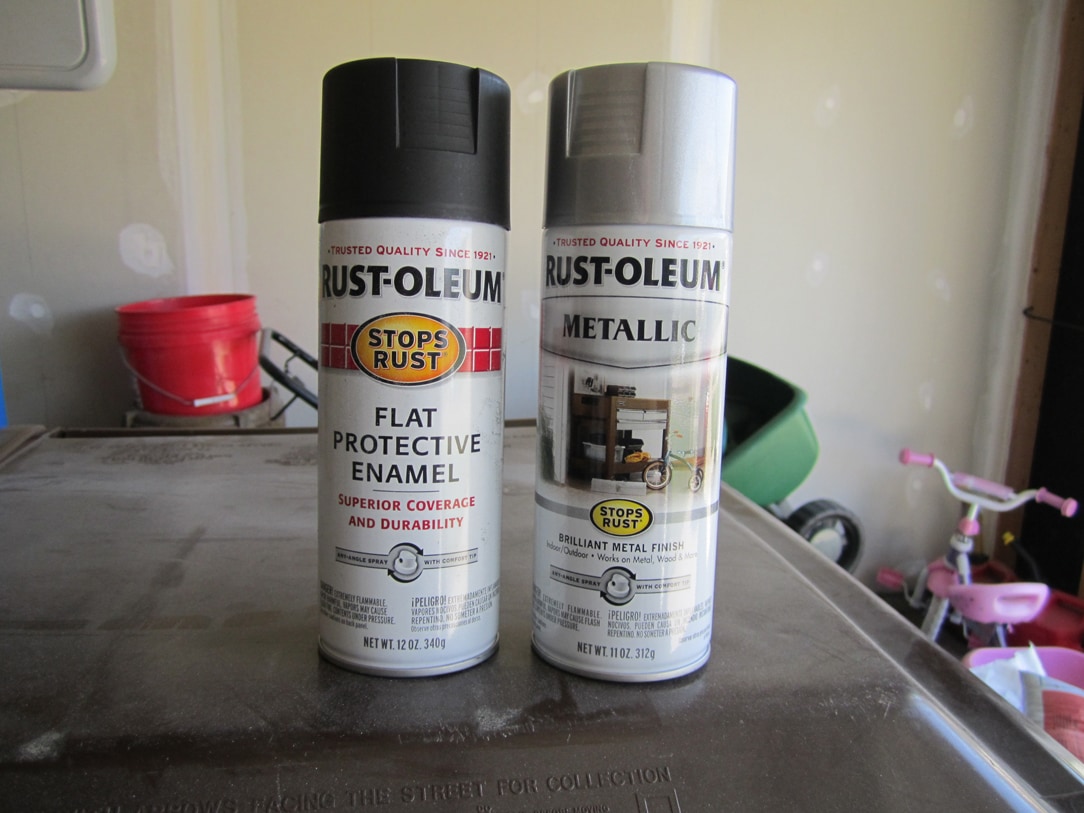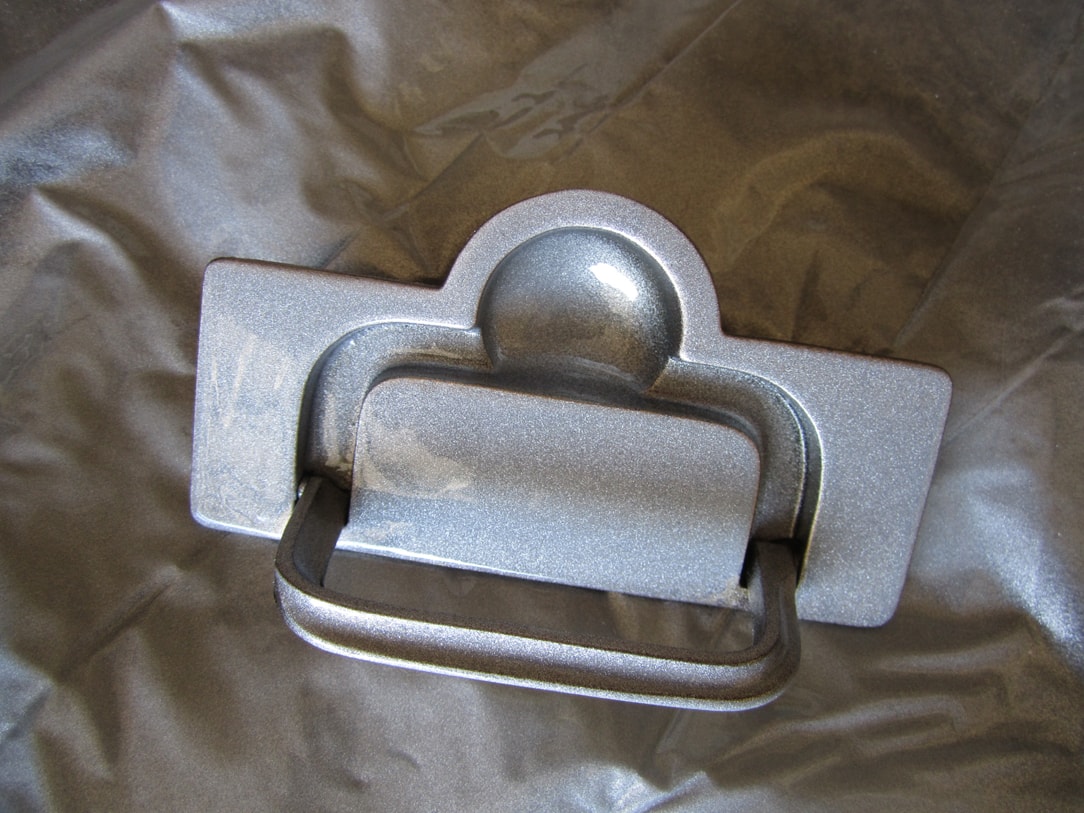 When the paint was dry, I refastened the hardware and voila! It's done.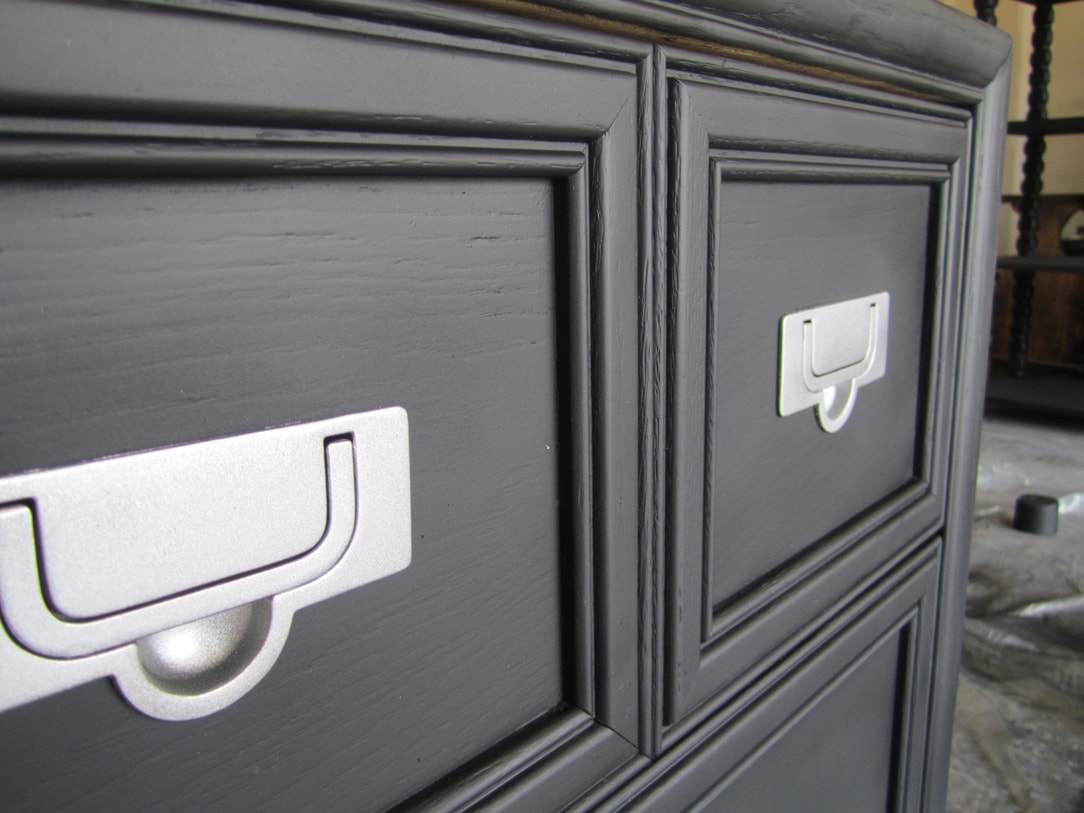 Also, if you haven't noticed, I decided not to use primer this time. The wood was in great shape and I was originally thinking I would distress the table's edges. Luckily the paint worked so well that I didn't have to distress it at all!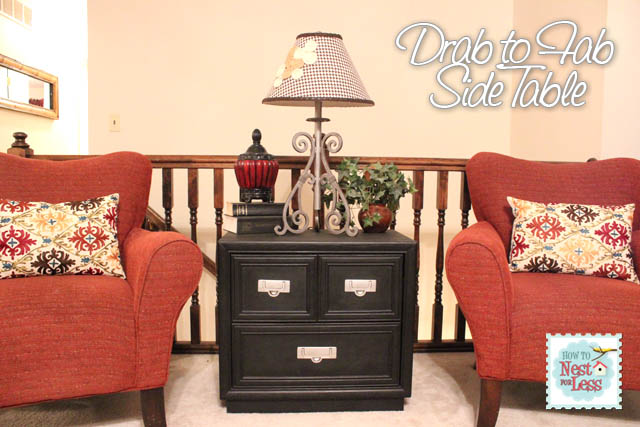 Final costs: $10 for the table from St. Vincent de Paul, $8 for the quart of Rustoleum flat black paint, and $4 for the Rustoleum flat spray paint for the drawers. I already had the metallic spray paint from an earlier project seen here. Final cost was only $22!
So, what do you think? I love how the silver hardware pops off the black paint. Now I just have to find a place for this thing…