This apple coffee cake is the perfect fall recipe!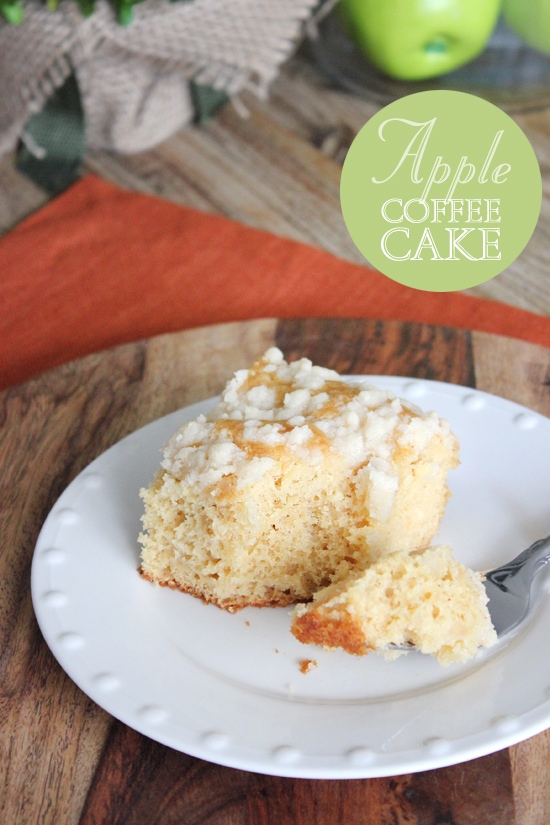 Now that it's September I'm in full Fall mode. I'm breaking out my Fall decorations this weekend, gonna find a pumpkin spice latte somewhere if it kills me, and baking all of the cinnamon apple recipes I can possibly find. Yep, that's how I roll on a three day Labor Day weekend.
So speaking of cinnamon apple recipes, I have to admit I already started baking some… I just couldn't help myself. But at least I'm sharing the delicious recipe with you guys today: APPLE COFFEE CAKE!
INGREDIENTS:
1 box yellow cake mix
1 21oz. can apple pie filling
3 eggs
1 tbsp cinnamon sugar
2/3 cup butter, cubed
1/2 cup sugar
1 cup flour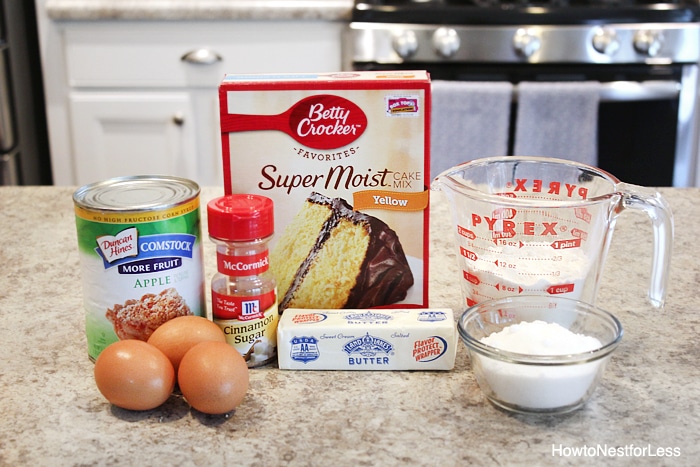 DIRECTIONS:
Beat cake mix, eggs, and cinnamon sugar together for 2 minutes. Add in apple pie filling and beat for an additional minute. Pour into greased 9×13 pan.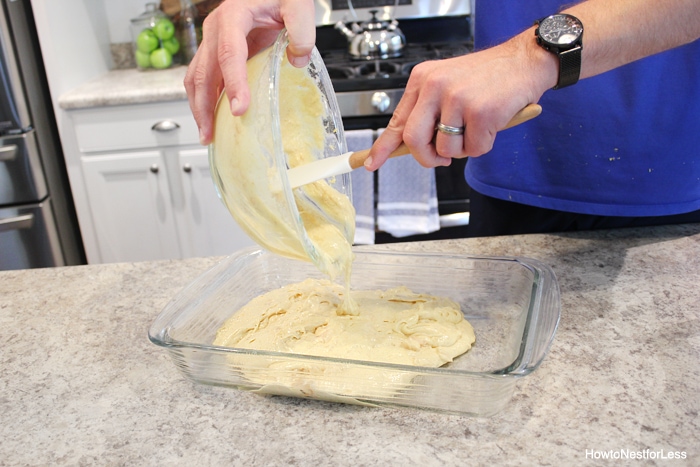 Mix butter, sugar and flour together in separate bowl. I like to mush together with my hands until it forms a ball, and then use a mixer for about 1 minute until crumbly. Sprinkle over the cake mixture.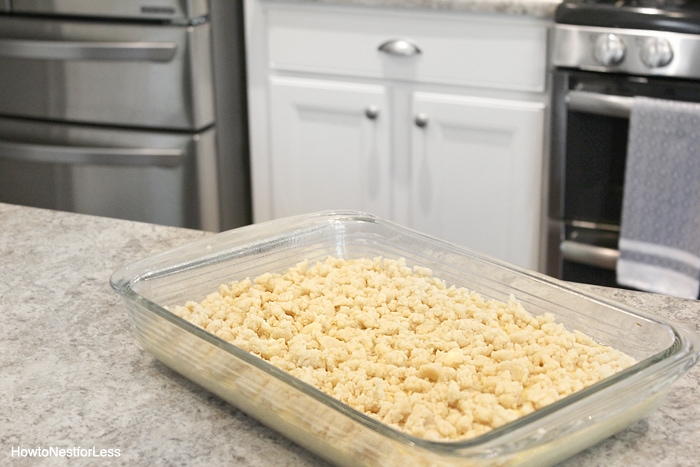 Bake at 350 degrees for about 45 minutes.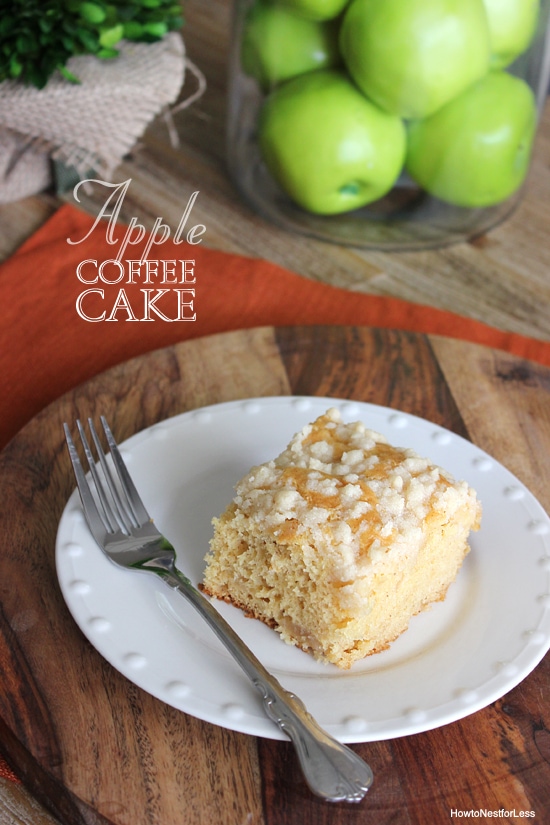 Seriously SO GOOD, and it's light and fluffy!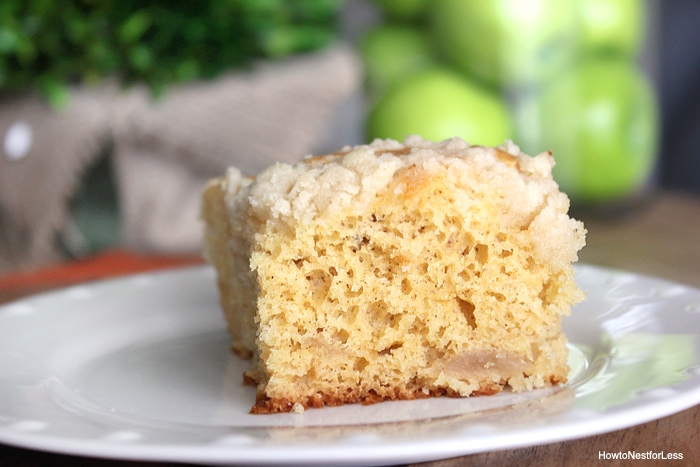 DOWNLOAD THE
FREE RECIPE CARD BELOW: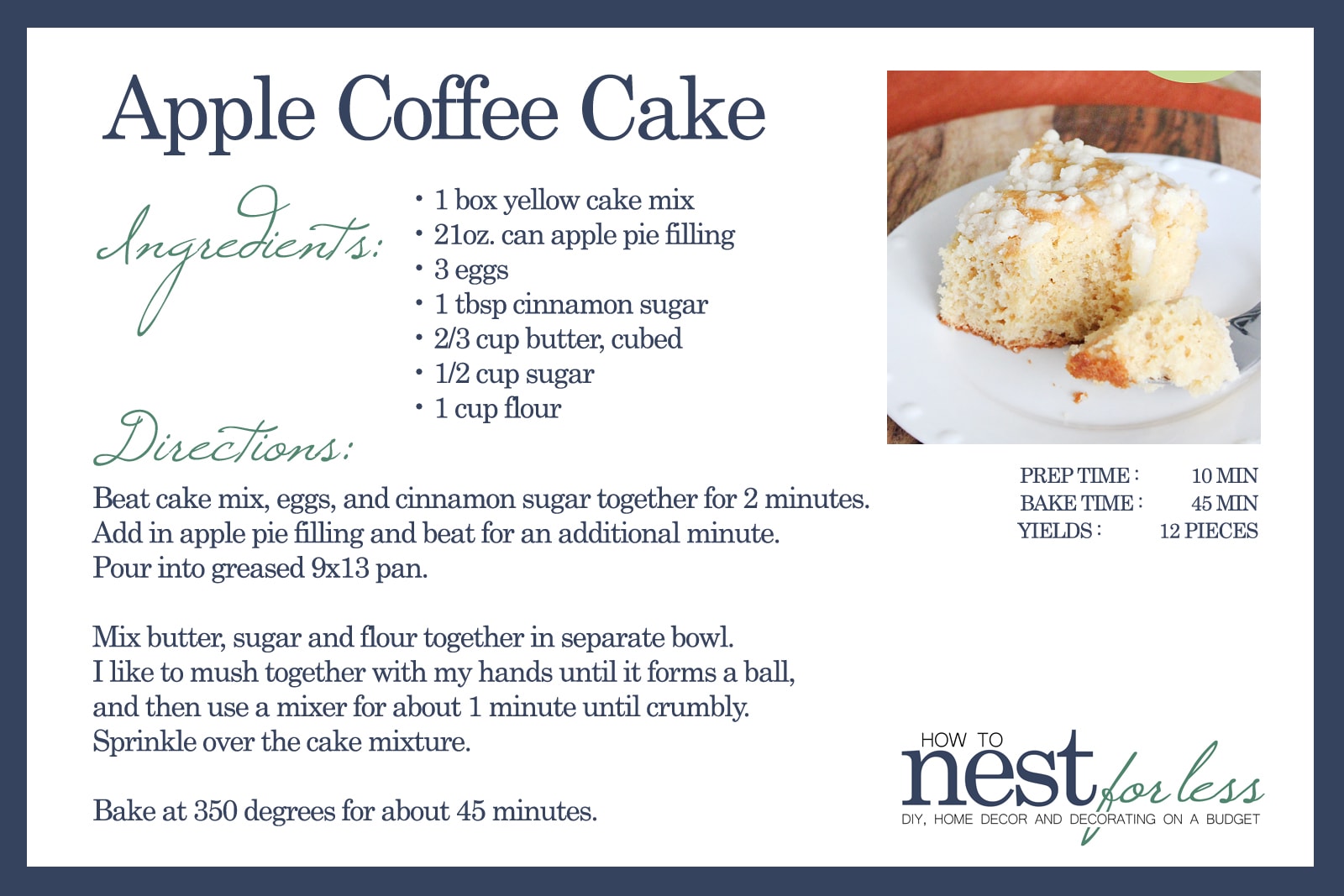 Trust me, this will be a huge hit in your house.
You might want to make two batches 😉
You should also try making my other fall favourite Pumpkin Pie Cake!