I happily spent Labor Day weekend putting up all of my Fall decorations. I was planning on showing you the whole house at once, like a Fall Home Tour, but I just have so many stinking photos that I decided to split it up into a couple posts. First up? THE KITCHEN!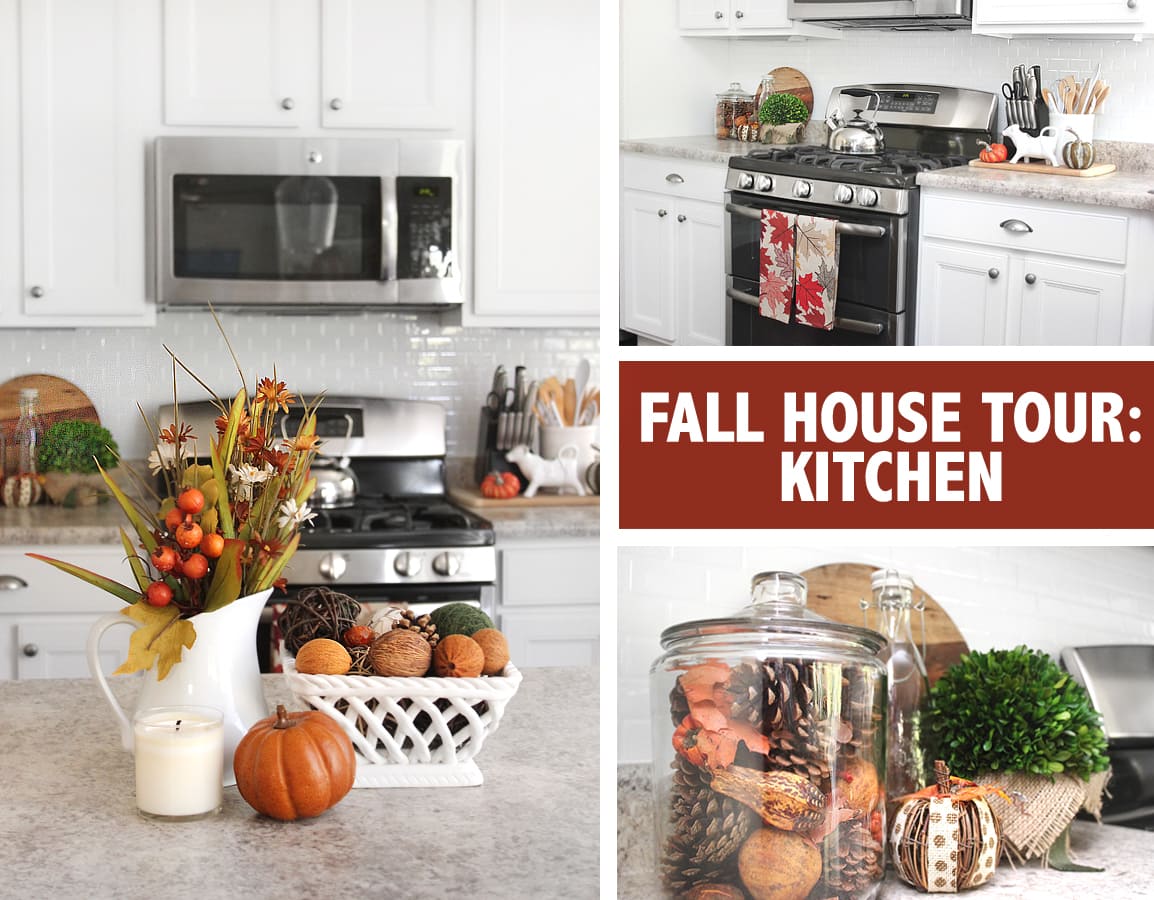 I didn't go crazy with a bunch of new decorations. I mostly enhanced what I currently had with new florals and accessories. That way it still felt like home and didn't cost me an arm and a leg to decorate.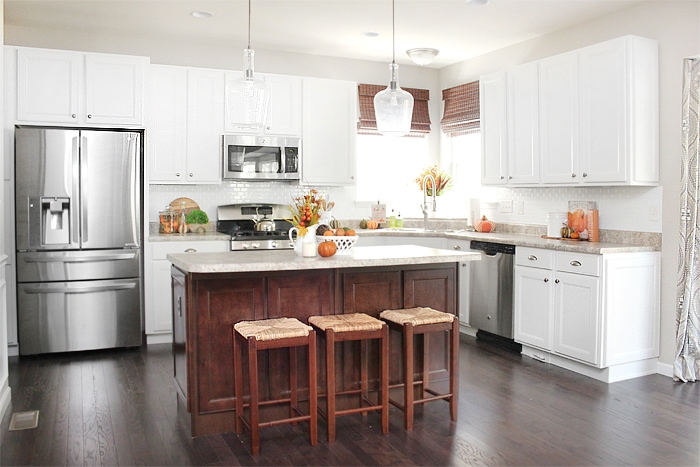 The kitchen island vase and bowl got a punch of color…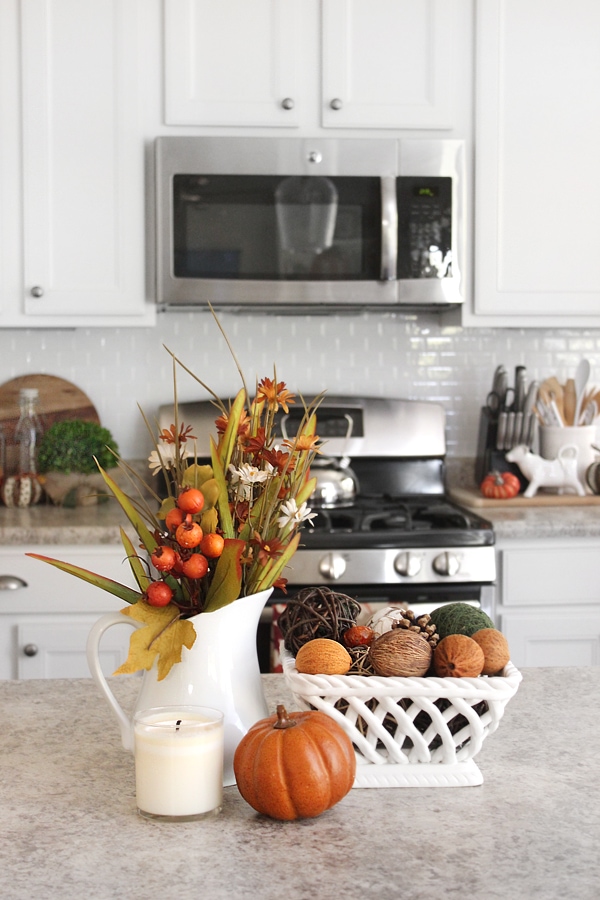 And around the stove got a lot of love, too.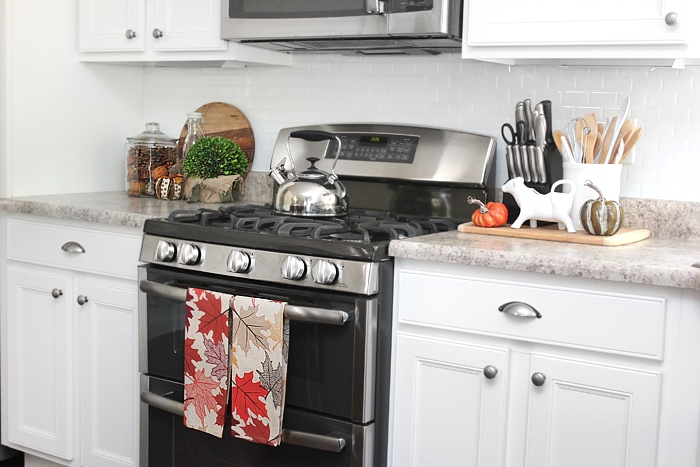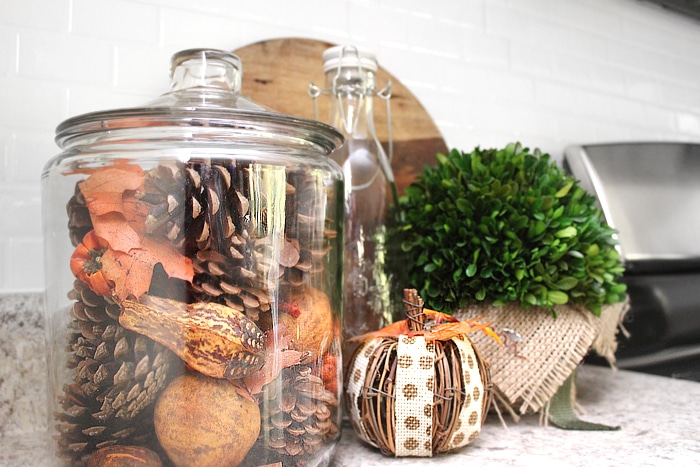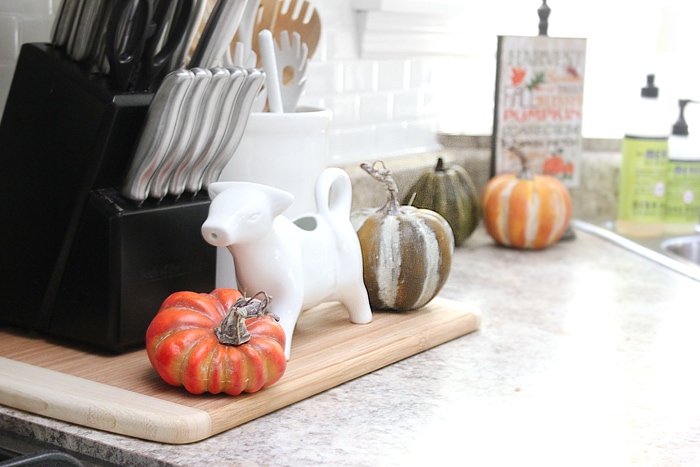 And the stove even got a couple new kitchen towels…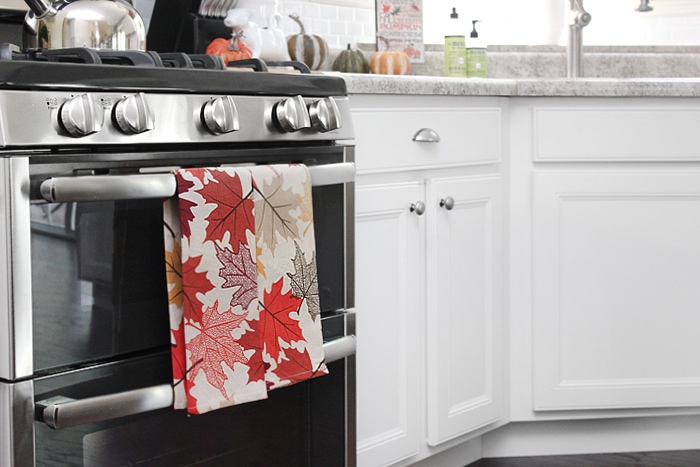 Around the sink I added a couple pumpkins and a little subway art plaque that I found from Hobby Lobby on sale for $6. Again, lots of pumpkins and flowers… can't go wrong with that in Fall!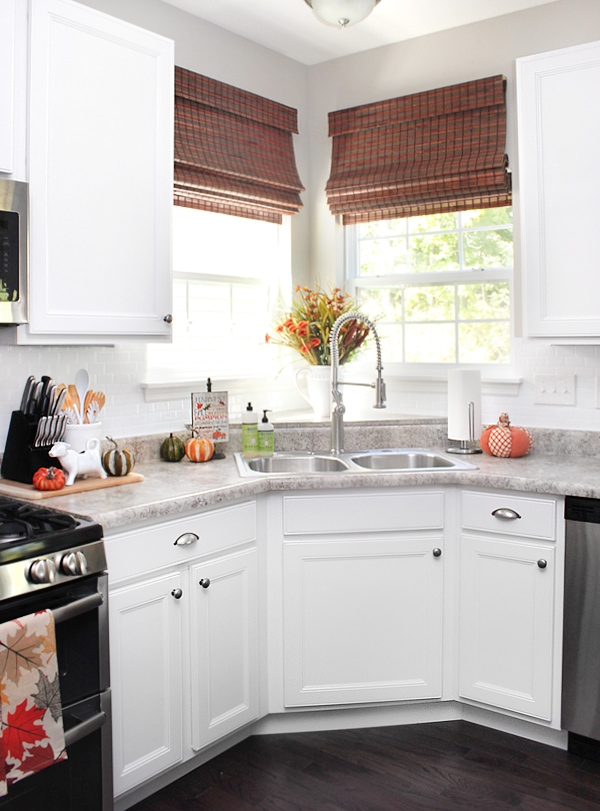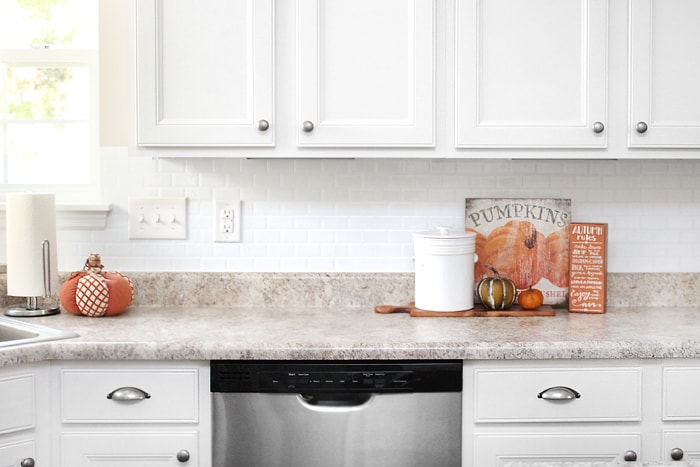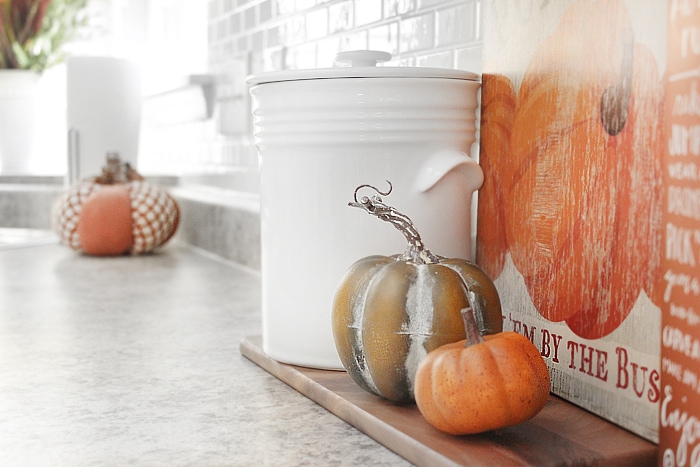 Overall just a bunch of small updates but it's really feeling like Fall in our home now! If you want to see and compare our normal everyday kitchen décor, you can view that post here.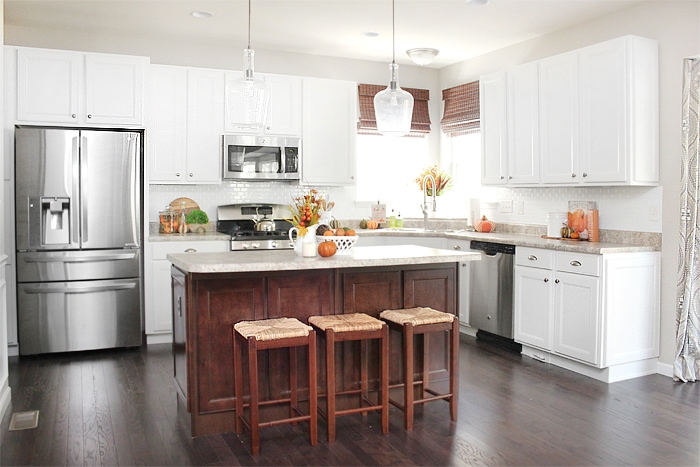 Hope you enjoyed our little kitchen tour.
Up next is the foyer, front porch and family room!