Over Labor Day weekend we had a little party at my parents' house with all of the grandkids. My mom asked me to bring a tasty treat for the kiddos and I know they're all obsessed with Rice Krispies Treats… I mean who's not, right?! But I decided to take it up a notch and make some delicious FALL RICE KRISPIES POPS!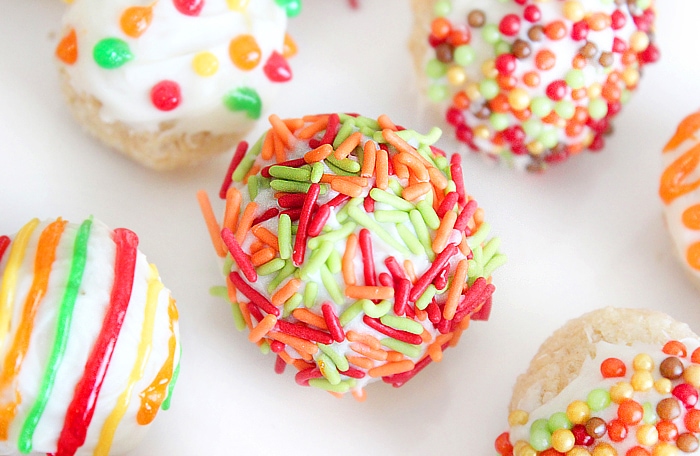 So these are super simple to make, you just need to start with normal Rice Krispie Treats. Either make them from the cereal, marshmallows & butter, or you can buy the prepackaged treats if you're short on time!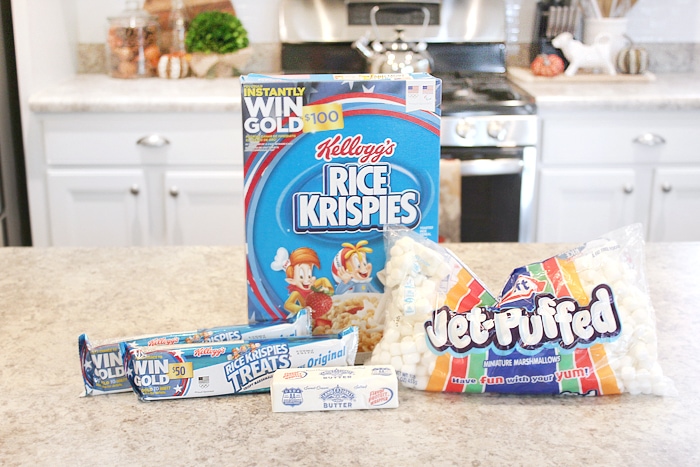 Just roll about a 2×2 inch square of the Rice Krispies Treats into a ball (I made 24 total).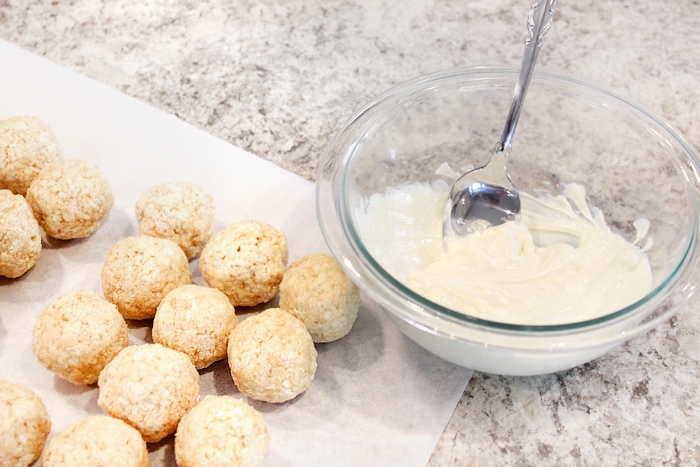 Next melt white baking morsels in the mircowave (1 cup for 1 minute at a time). Then dip half of the Rice Krispies Treat in the melted chocolate. Finish off with Fall sprinkles or cute designs in icing gels.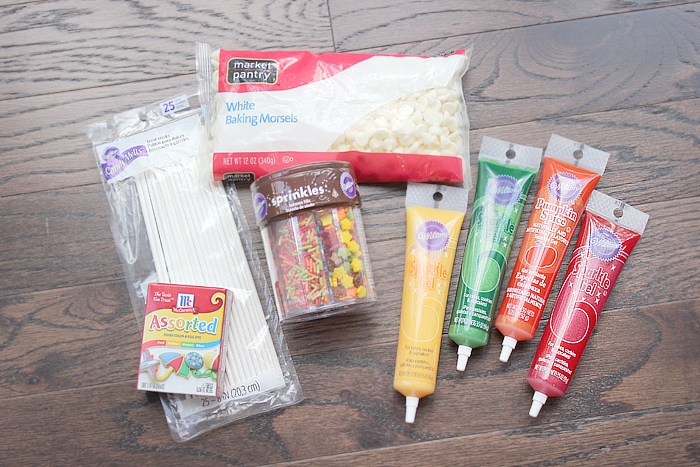 To let them dry I put treat sticks in the bottom of each ball and poked them through a paper plate over a large empty jar. You can actually keep the sticks in the Rice Krispies Treat Pops for serving, too!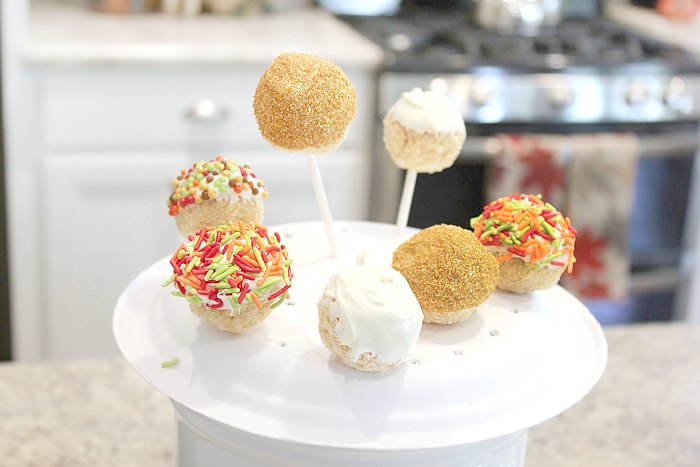 Once they all dry you'll have some pretty cute Fall desserts!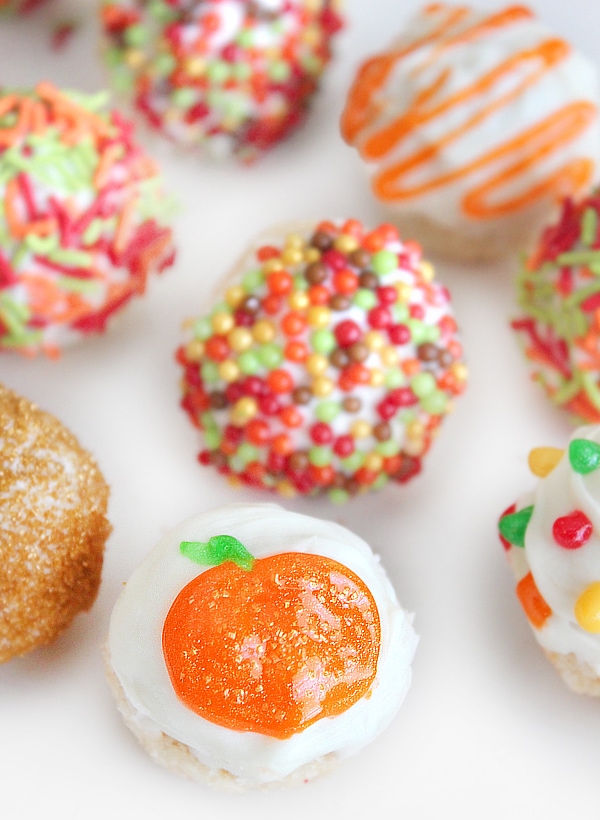 I'm crushing on the little pumpkins and the gold sparkle balls!
And of course the kiddos gobbled up all the sprinkles ones first 😉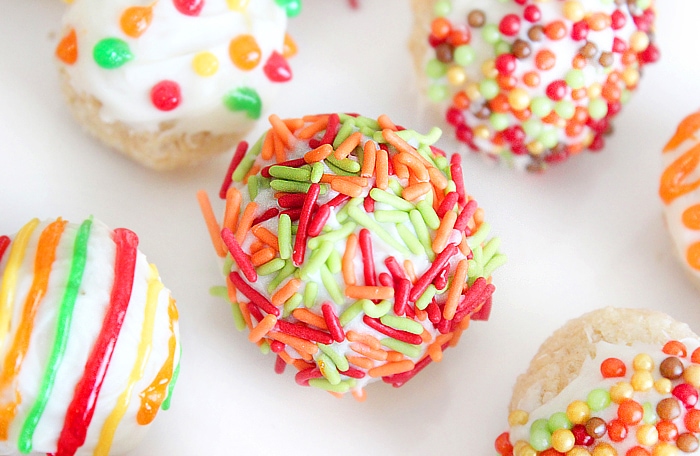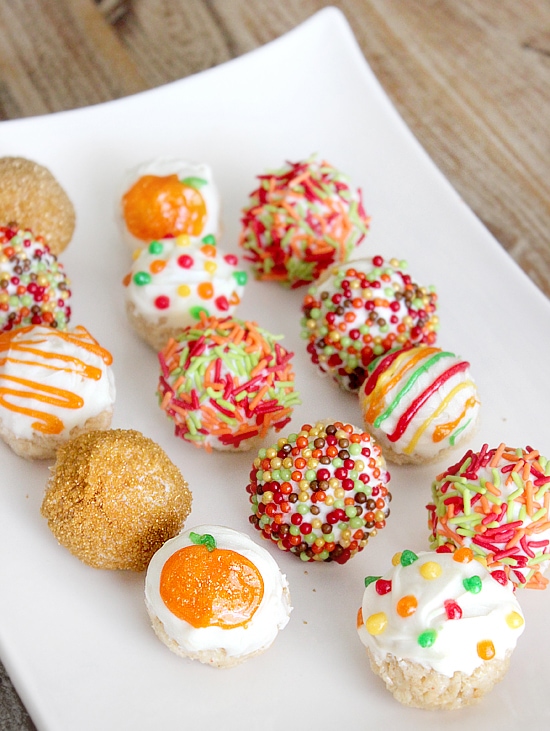 These are easy to make for any occasion, too.
Just switch out the sprinkles and icing gel colors.
Also mix white chocolate baking morsels with food coloring for some added fun!
HOPE YOU ENJOY!