School supply shopping is done and now it's time to label everything. To help with this and turn my daughter's solid color folders and notebooks into something special, I created some fun Back to School Labels for kids!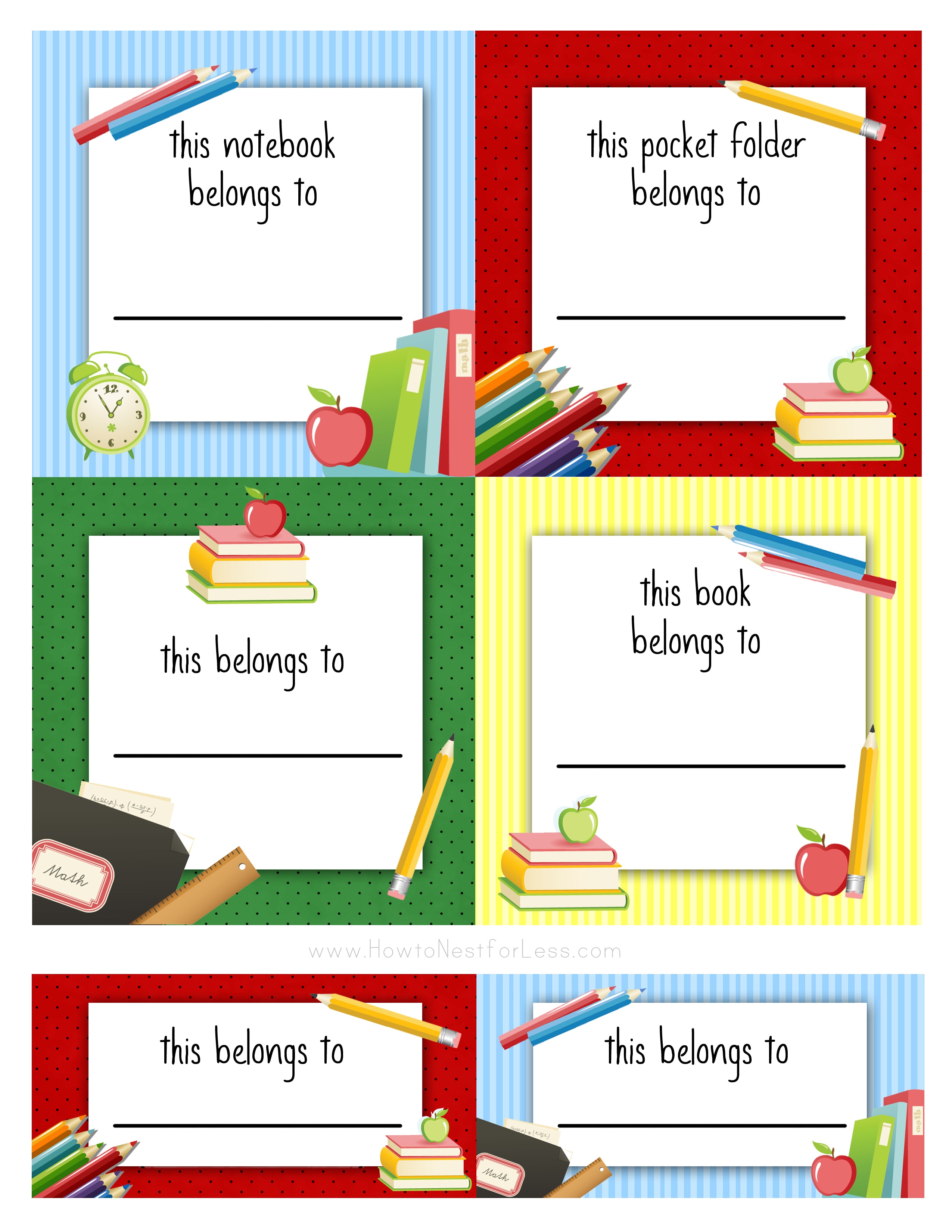 This is SO EASY so no excuses!
Just buy some white 8.5 inch sticker paper.
Download the file.
Open, print, trim, stick.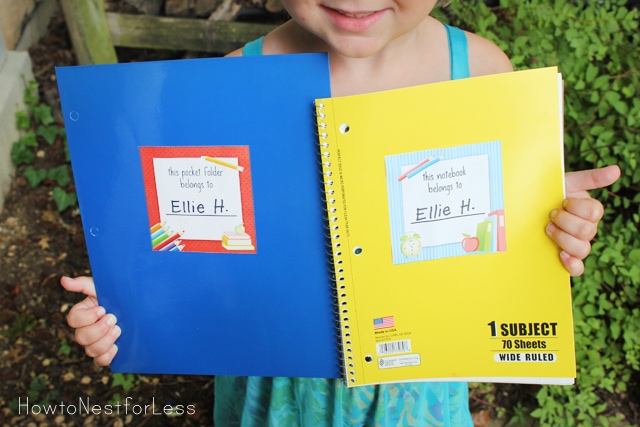 I created 4 different large labels for notebooks, pocket folders,
books, and a generic label as well.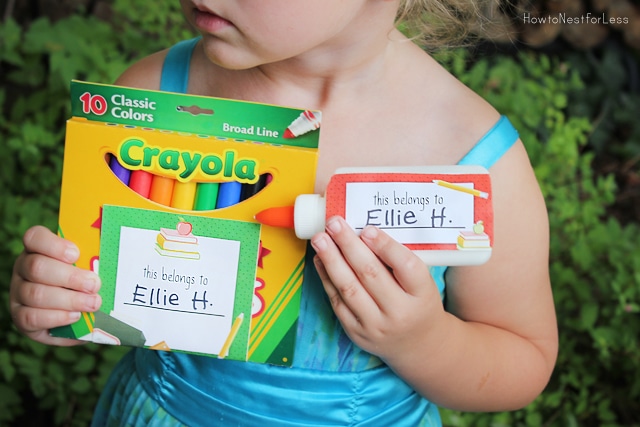 Then I created two smaller generic labels.
Great for school supply boxes, markers, crayons, etc.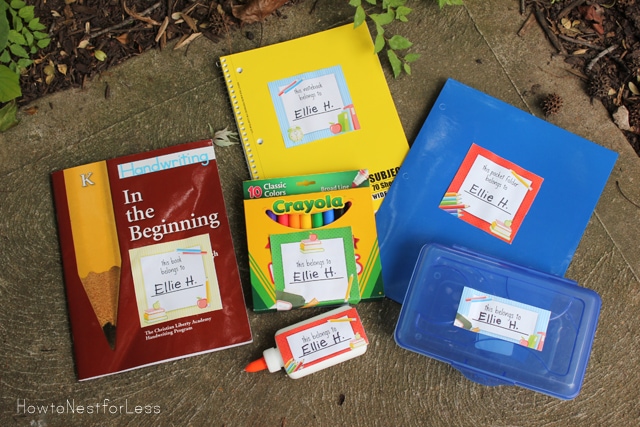 If you need to shrink some of the files to fit certain school supplies, just the file at 50% or whatever size you need. Good luck and hope you enjoy the free printables!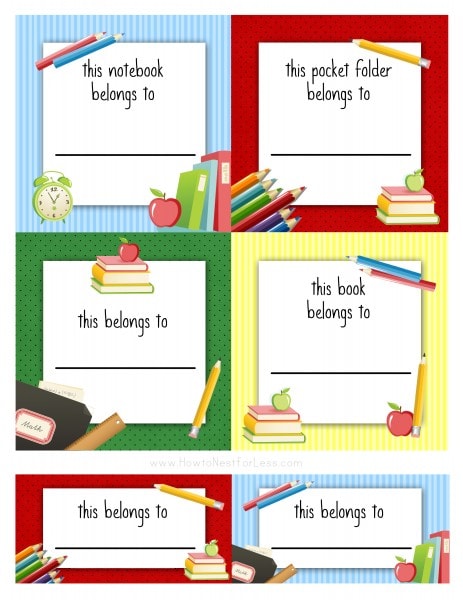 If you want to download individually, click on the links below…