Not every space needs a huge makeover. Sometimes you just need one really cool thing to finish off a room. Case in point, a bathroom. Nothing fancy for this space, just hang some colorful towels and a really fun piece of art to make it come alive.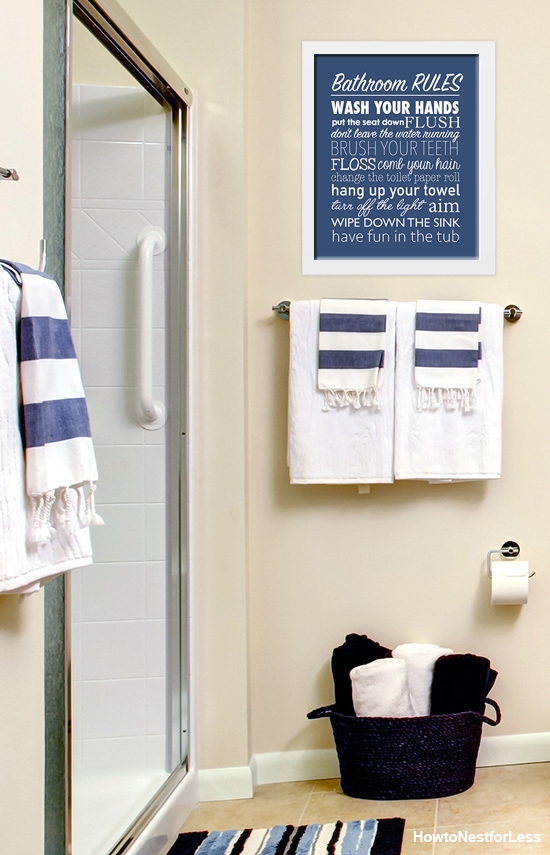 So today I'm sharing with you guys a free Bathroom Rules printable…
and in 4 different color designs!
Blue, pink, green, and chalkboard!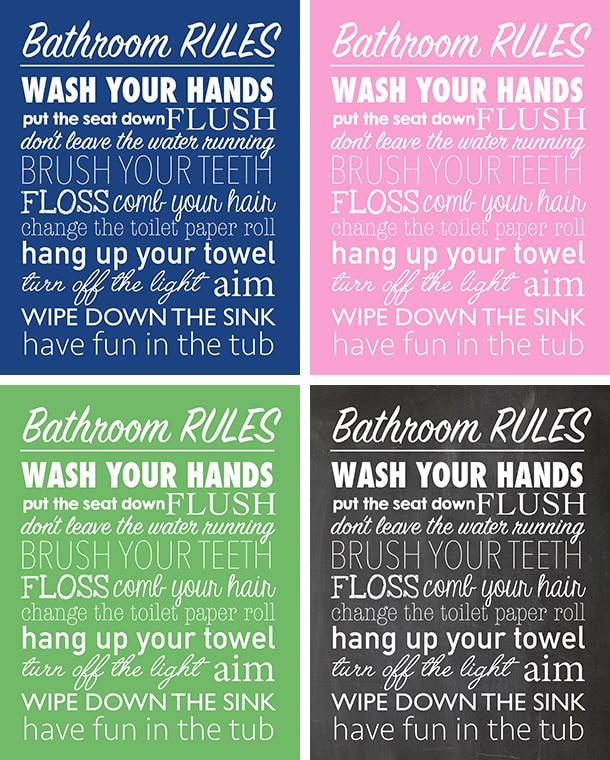 DOWNLOAD A PDF HERE WITH ALL 4 PRINTS.
Just print, trim and frame!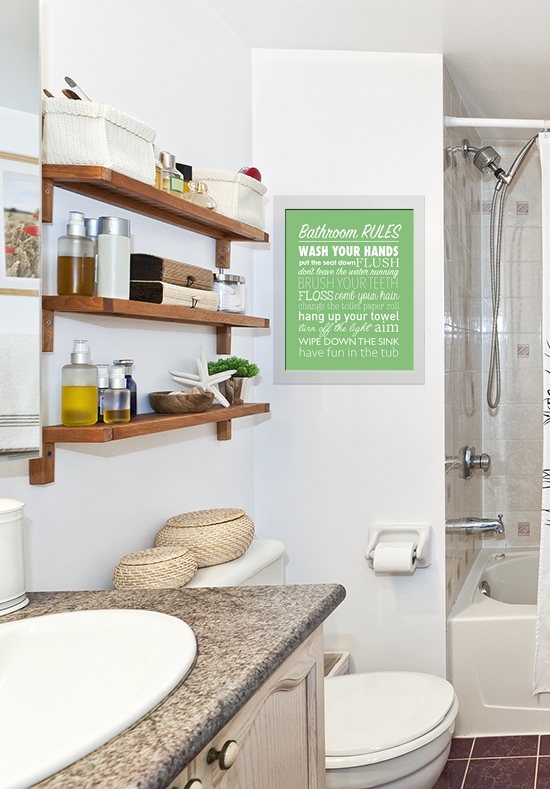 The prints are sized to 8×10 inches,
but I printed one out 16×20 inches from Walgreens and it looked just fine.
I'll be showing you guys the bathroom makeover soon!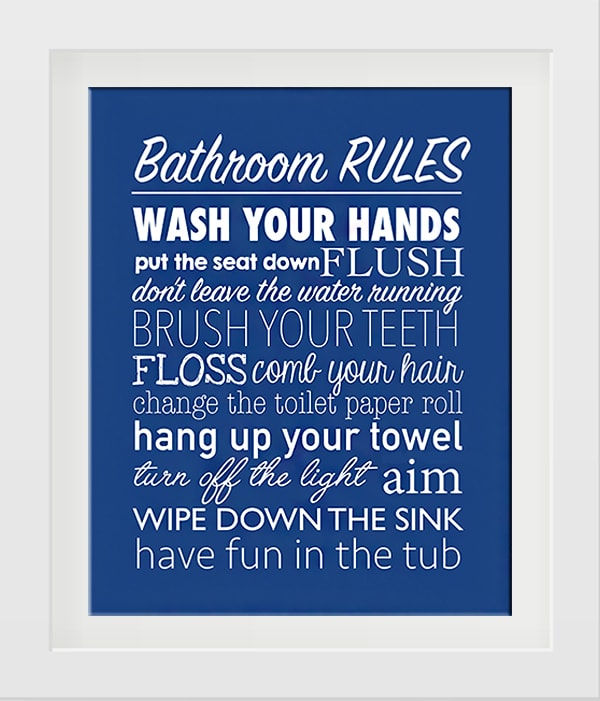 Oh, and if you like this printable,
check out my KITCHEN RULES free printable…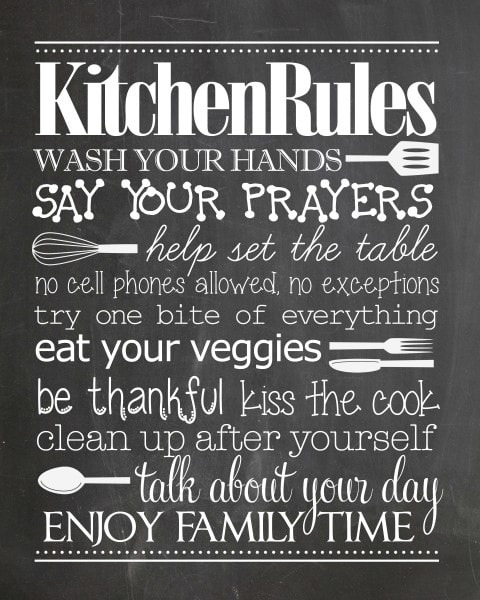 or my FAMILY RULES free printable.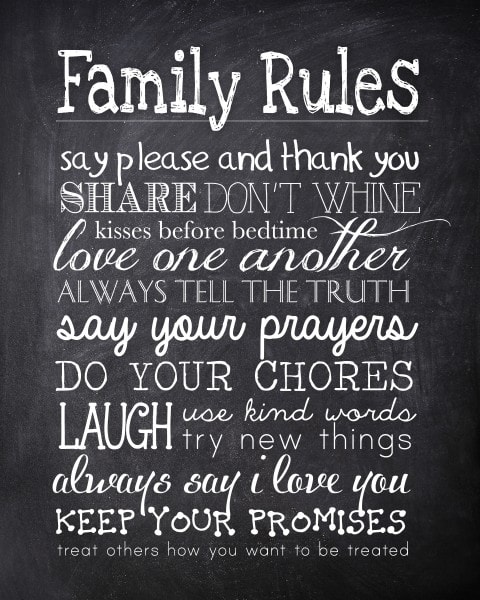 HOPE YOU ENJOY!
I'll be back next week with my living room makeover from the old place, plus some nightstands that I've been painting for the guest bedroom at my brother's house. I can't wait to share with you!