I've been promising you guys for a couple weeks now that I would show you some rooms in the old house that I quickly decorated before we put it up on the market. Today I'm sharing one of my favorites… the dining room!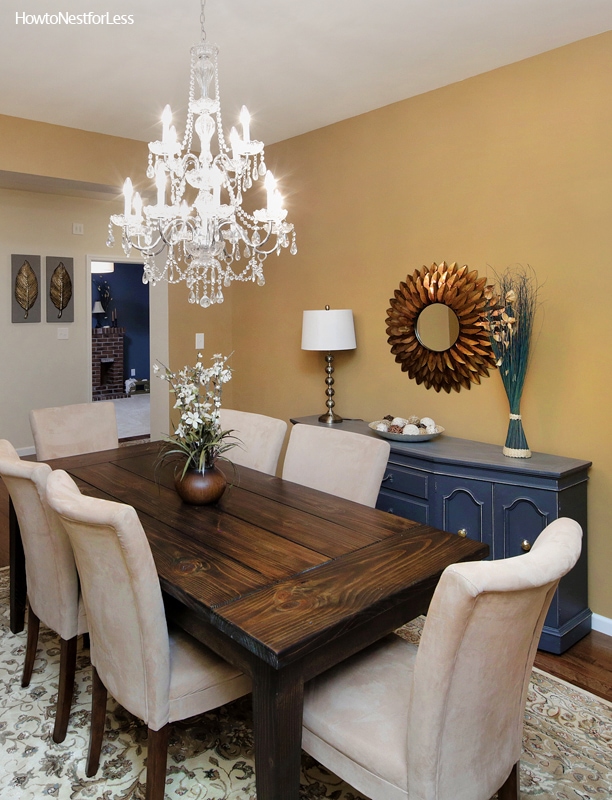 This room has no windows so it was always seemed a little dark and dreary, that is until we found this amazing crystal chandelier on clearance from Costco for $100. Yep, you read that right. $100 for this huge 12 light chandelier. It was seriously in my top 5 things that I wish we could have kept from the old house.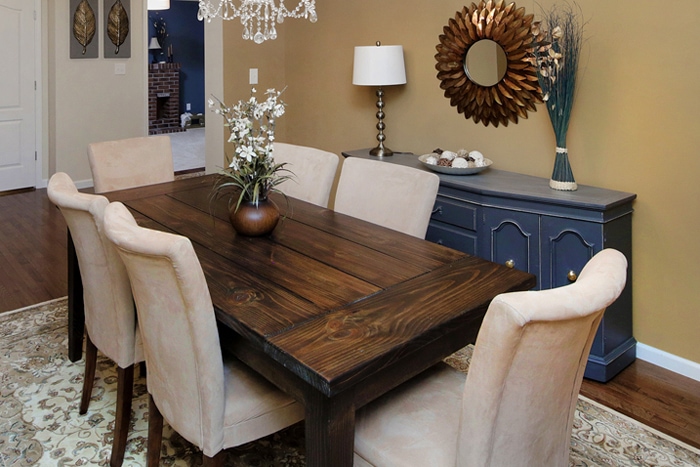 One of my first purchases for this room was our farmhouse table & matching console from Ezekiel & Stearns. They're a local St. Louis company but they ship anywhere, plus their tables are SUPER affordable. They do tons of custom work too; my BFF is having them make a round table for her family of 6.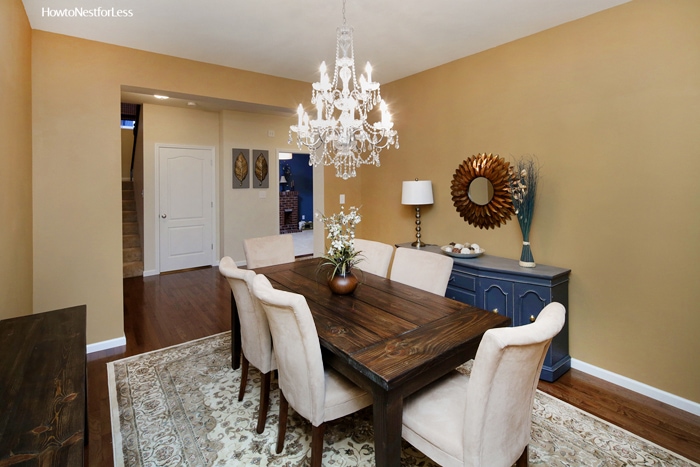 The color on the walls is called Char Latte from Clark+Kensington at Ace Hardware. It's a gorgeous "earthy orange" color that really changes depending on the lighting and camera I used, hah. It is one of my new favorite paint colors though; I will definitely find a place for it in our new home.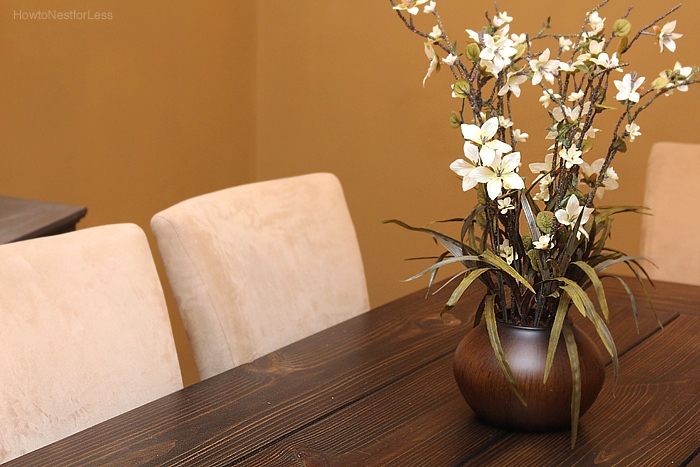 The blue buffet we picked up from Red Posie (my favorite local vintage store) a couple months back. I had blue in almost every room in our old home, and this was the perfect accent to the Char Latte color.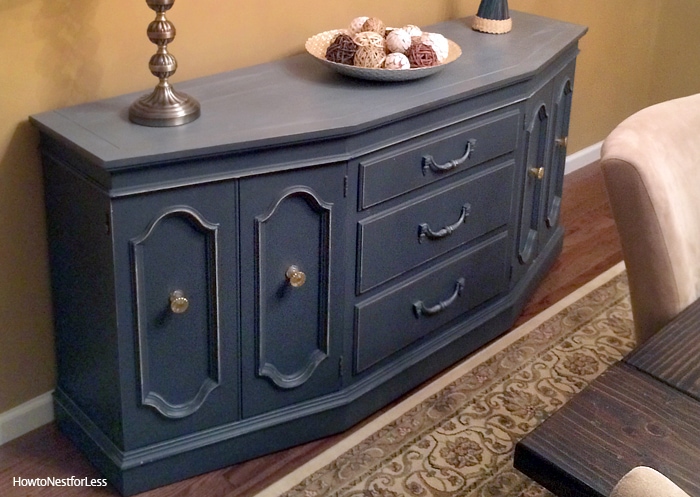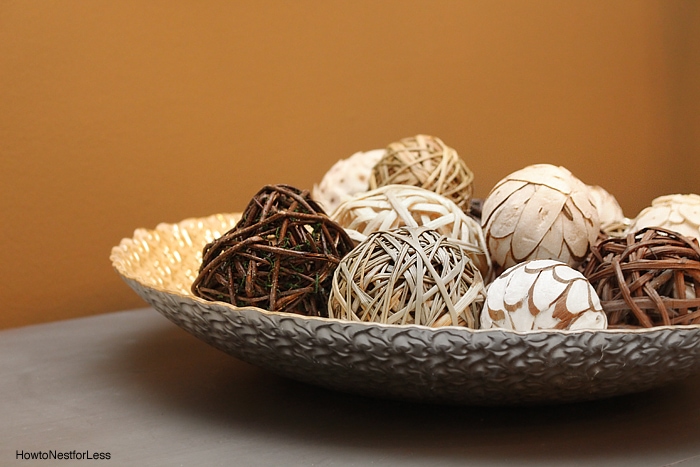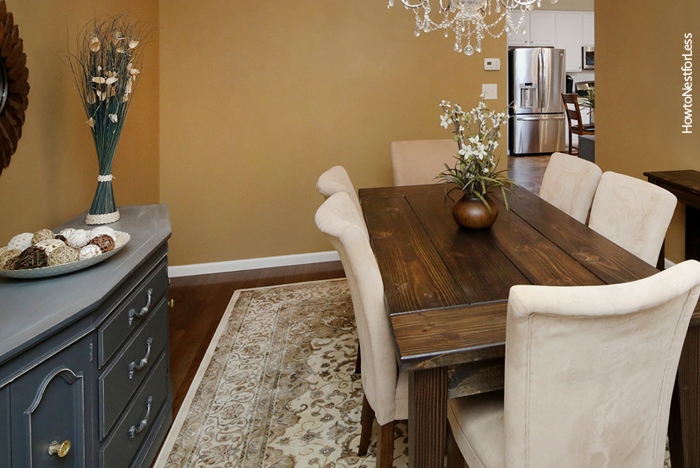 The area rug we scooped up from The Home Depot about a year ago for $150. It has hints of this paint color and the blue throughout. Definitely ties everything together.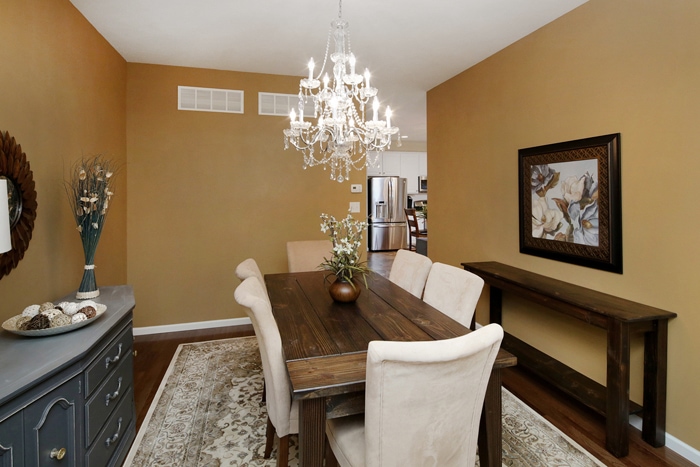 Because I had that huge butler's pantry in our kitchen, we really didn't need a china cabinet in our dining room. Instead I opted for the blue server and a console table that matched the farmhouse table. Above the console is a framed blue magnolia painting from Kirkland's.
And over the buffet I hung a starburst mirror I found at Joss and Main. I loved how it matched some of the wood tones from the table.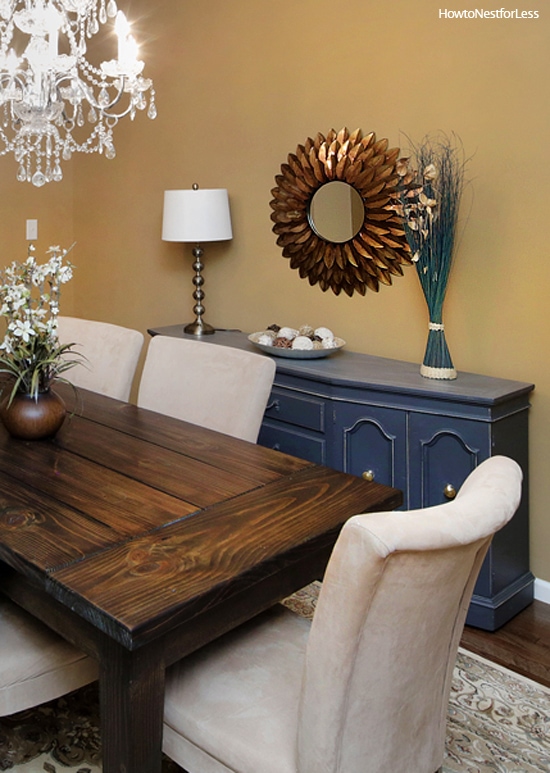 The chairs were purchased about 10 years ago in our very first home. It's probably time to upgrade, but the microfiber is so easy to wipe down with the kiddos. I'm definitely went with the idea of functional over formal in this dining room.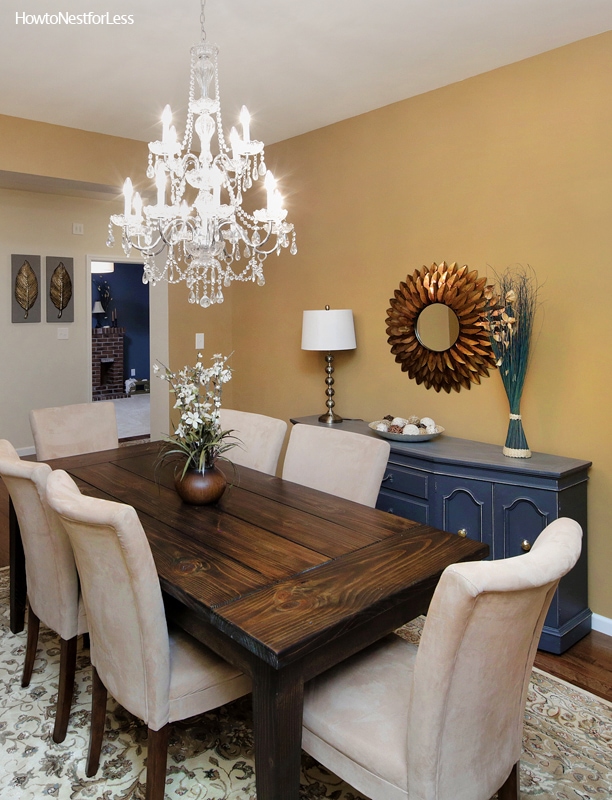 So that's it for the dining room. So sad that I finished it only a month before we moved out! But at least I know we can use most of the pieces in the new digs.
Next I'll show you guys my living room. You can get a slight peek of it from the photo above, fake fireplace and all. I'll share the details next week!