I hope you guys had a Happy Mother's Day! I enjoyed a nice weekend of shopping, painting, and hanging out with my family…. just what I asked for!
So before we put the house on the market I decided to paint and stage the last few empty rooms in our home. This included our dining room, laundry room, and now living room.
This room is right off our front entry way door (remember the one that I painted?). I knew I didn't want to spend a lot of money on this space, basically just paint and some key décor pieces from the basement).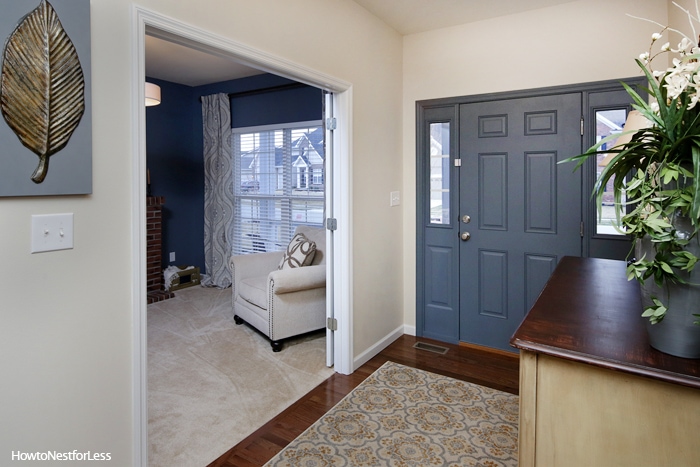 The first thing I did to this room was paint it Bottlenose Dolphin from the Clark+Kensington line at Ace Hardware. Yeah, I think I overused this color just a tad bit in the old place: front door, butler's pantry, sun room… but when you have an extra gallon of paint in your utility closet, you use it.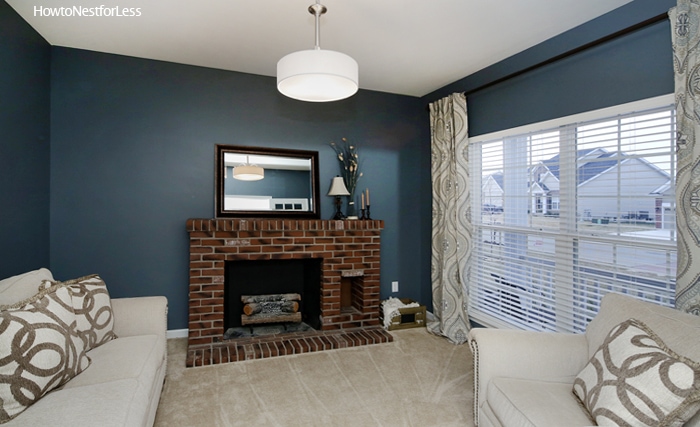 The furniture in this room is actually my old couch and chair from our family room. Basically they were the worst purchase ever and starting sagging right away. Plus you couldn't flip the cushions. I didn't know that before we bought since I purchased them online. Big mistake. Huge.
So we purchased new couches for the family room and used this furniture in the living room (the other chair was used in my master bedroom makeover).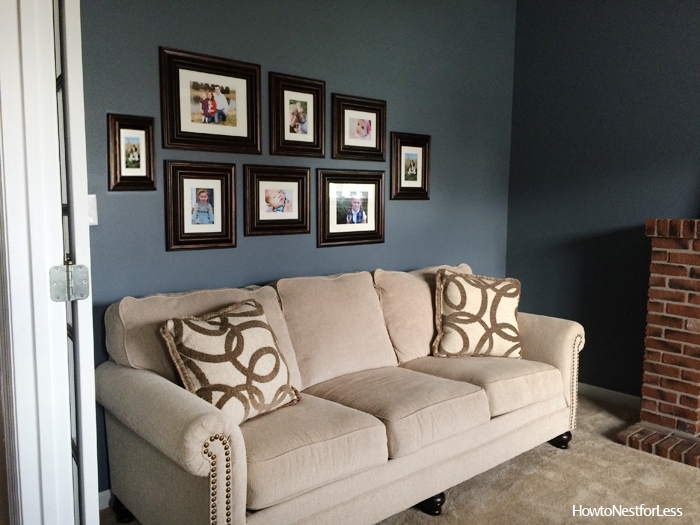 The couch and matching chairs will actually get a nice new home in a couple months. My sister is building three doors down from us and needed some furniture for her family room. She loved the nailhead trim and with 2 boys under 2, she thought this would be plenty good for now.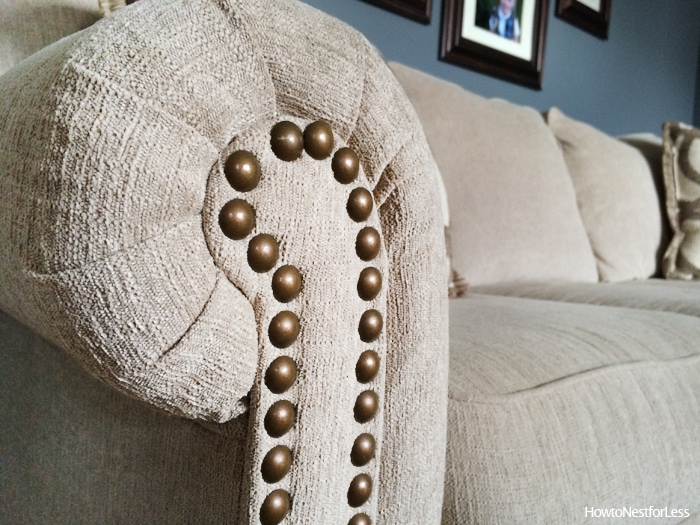 Across from the couch is a large window looking out to the front yard. I found some beautiful curtain panels from Bed Bath and Beyond that tied in the blue gray color from the walls and the cream from the couches.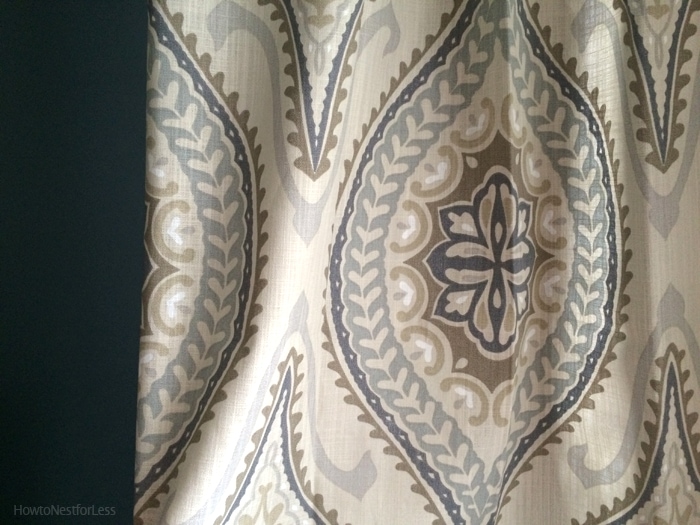 And that fireplace? Well it's fake. I think I've mentioned that before and there is a story behind it.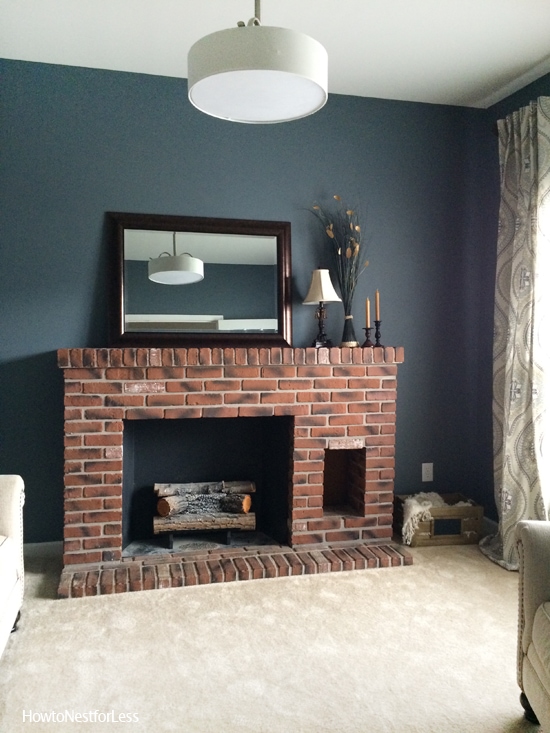 A couple months back my parents purchased a new dining room set. My brother, who was building a new home at the time, asked if he could have the old set. Well since his house was under construction and still had about 4 months until it was move in ready, my parents asked if they could store the dining room furniture at our house until then. I thought, why not? My dining room is empty (at the time) and it will at least fill the room for now.
So the movers come on a Friday afternoon and bring in the dining room set. I said thanks and just as I was about to shut the door they said "wait a sec… where do you want the fireplace?"
Uh… what?
I said there had to be a mistake.
But the movers said they picked up a dining room set AND a fake fireplace for delivery to my house. I was so confused that I just told them to throw it in the living room (which was also empty at the time).
As so after the movers left, I called my mom. Umm… why did the movers deliver your huge fake fireplace to my house?
My mom's response: Well, I didn't want it anymore and the movers were here and willing to take it on the truck. Plus you're really crafty. You'll find something to do with it.
Sigh. Thanks mom.
So while I never got to do anything cool to it, at least I designed around it before we sold our home. People that toured our place actually asked if it was real. As soon as they knocked on the "brick", they quickly realized it was hollow.
But the fireplace does have a happy ending. When we had a small garage sale before we moved, some nice older couple wanted to buy it. When the asked the price, Ben said FREE! and I'll even load it for you! Ha. Guessing he wasn't a fan.
So I like to think now that this fireplace has found a happy home. Maybe it was painted white, or maybe it's flanked buy some amazing bookshelves. Maybe there's a huge 60 inch TV hanging above it in a man cave. All I know now is next time my mom tries to have something delivered to my house, I just say NO. Unless it's a Louis Vuitton purse. Then YES, heck yes.