I think this is the last post I have with photos/projects from the old house, crazy. But I guess we've been out of the house now for a month already so it's time to move on.
So I showed you guys my butler's pantry a few months back, but it didn't really give you guys a wide angle shot of our breakfast room and a peek into how the house really flowed. Today I thought I would give you that glimpse into our "old" home.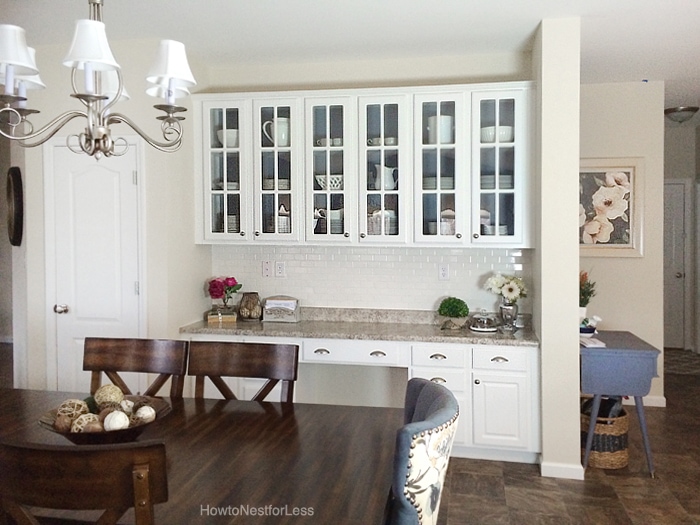 I absolutely loved the table in our old breakfast room. I purchased it from Value City Furniture when we first moved into this home. It was extremely cheap, but very sturdy. Plus the table extended to 108 inches which I totally loved for entertaining. Let's just hope this baby fits in the new house.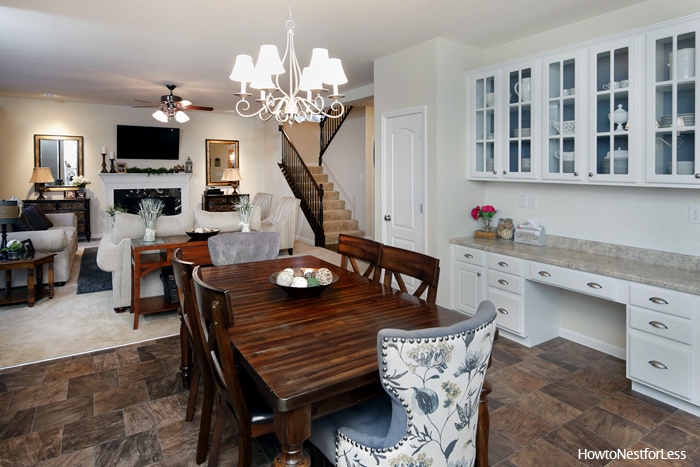 The end chairs are from World Market and unfortunately WM no longer sells them. I know, bummer. The chairs were my first major purchase for the last place and the charcoal blue color actually set the tone for the entire house.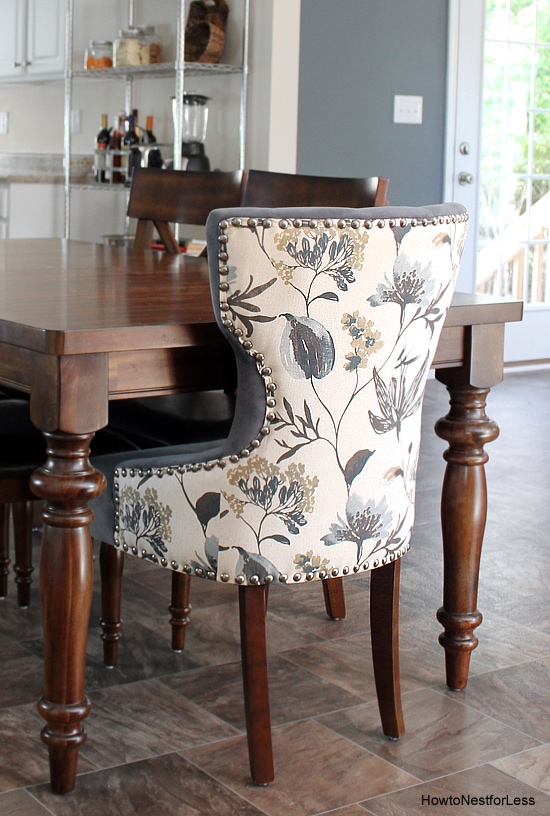 The breakfast room opened up to our bright white kitchen. My favorite part of that space? The huge kitchen island that comfortably fit 4 chairs.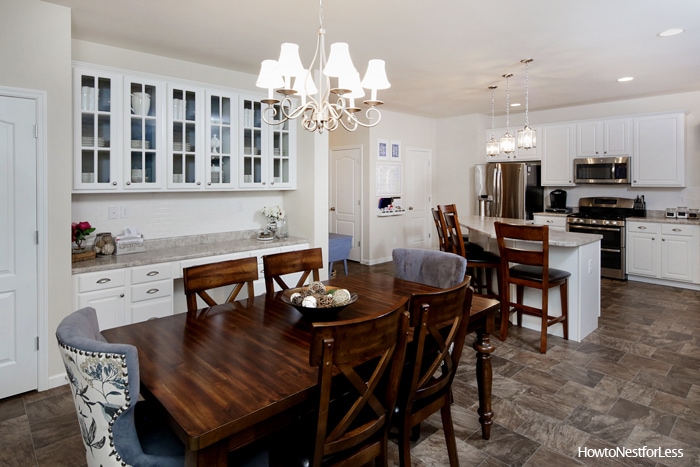 And I have to admit, we only used our breakfast room a handful of times. 99% of meals were at the kitchen island with Ben & Ellie sitting and me standing on the other side (yeah, I  know there were 2 other chairs available, but for some reason I like to stand when I eat. Anyone else?).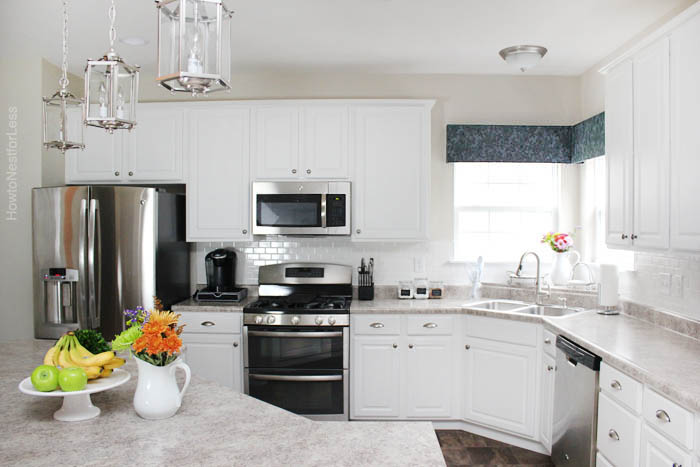 My kitchen command center was next to our pantry, coat closet, and the small hallway that lead to our laundry room and powder room. Yeah, it annoyed me how many doors were just around that corner. And I had always planned to make a platter wall rack on that bare wall to the left of the fridge. Never got around to that one. Whoops.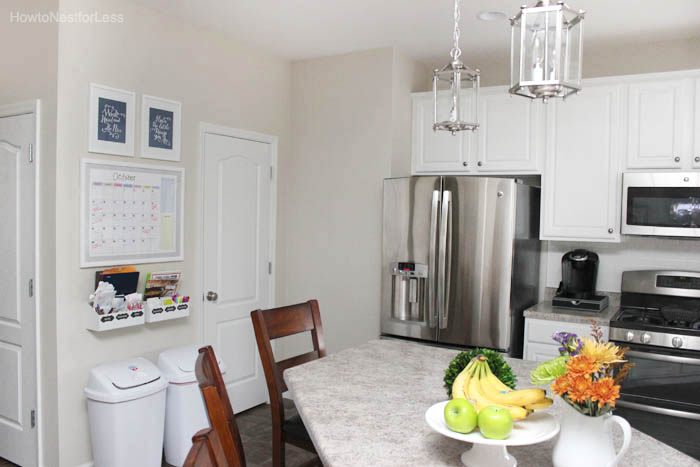 From the kitchen you stare into the sun room and family room. It was kind of weird having 2 large sitting room-type areas right next to each other (and the formal living room was around the corner). No one needs that many places to sit… well, unless you're the Duggar family.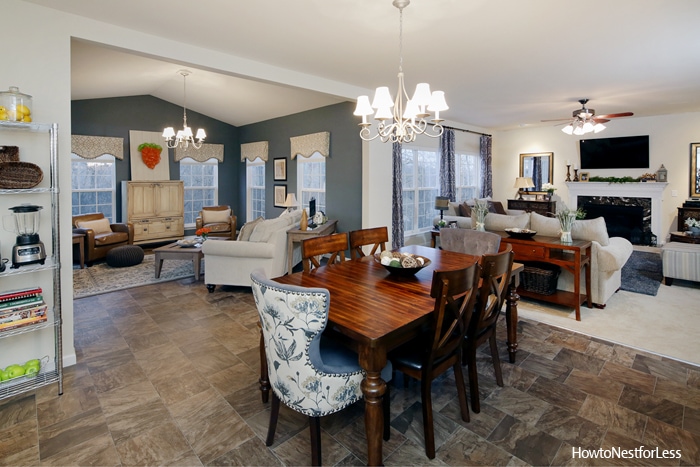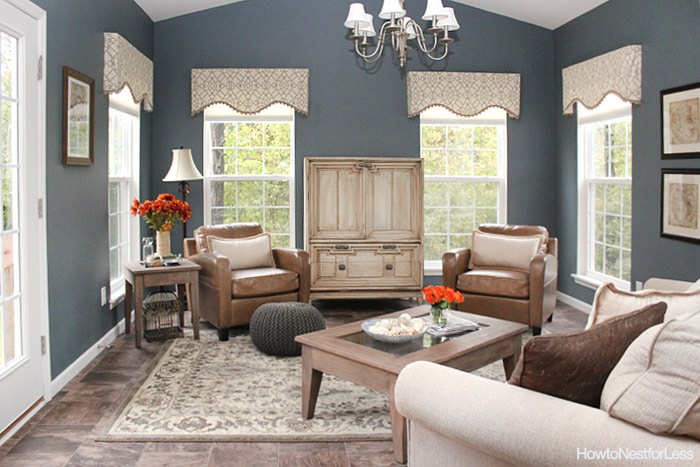 And while I did love the sun room and staring out into our woods, the family room was where we spent most of our time.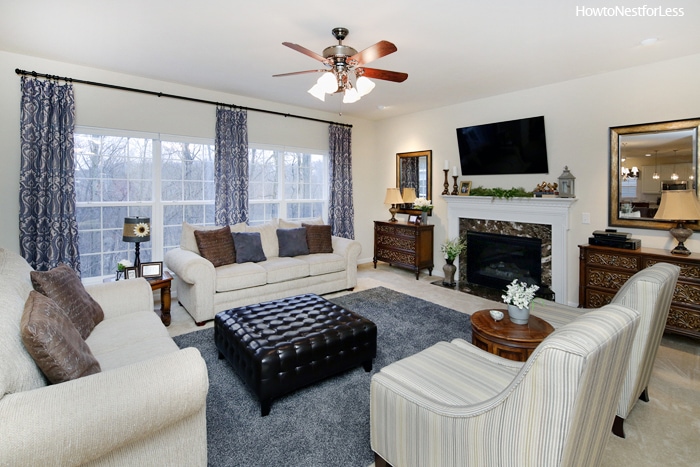 Here you can see how it looks back to the breakfast room and kitchen area.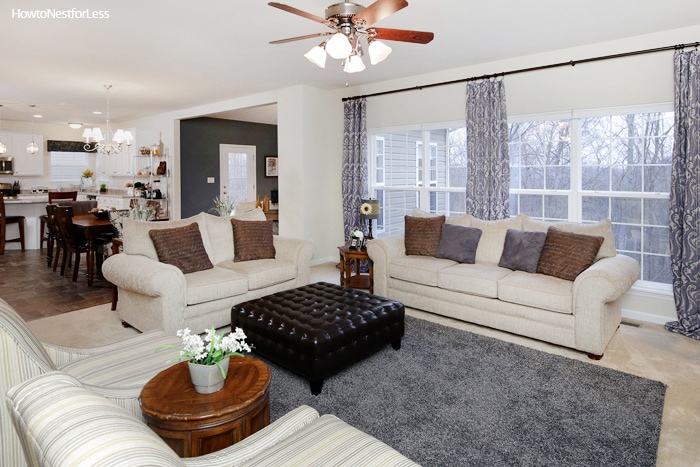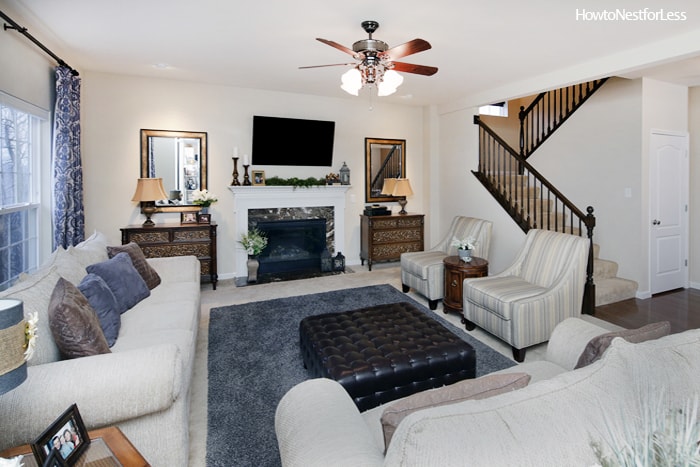 The family room opened up to our entryway foyer. Still love that blue front door; might need to implement that in the next house as well.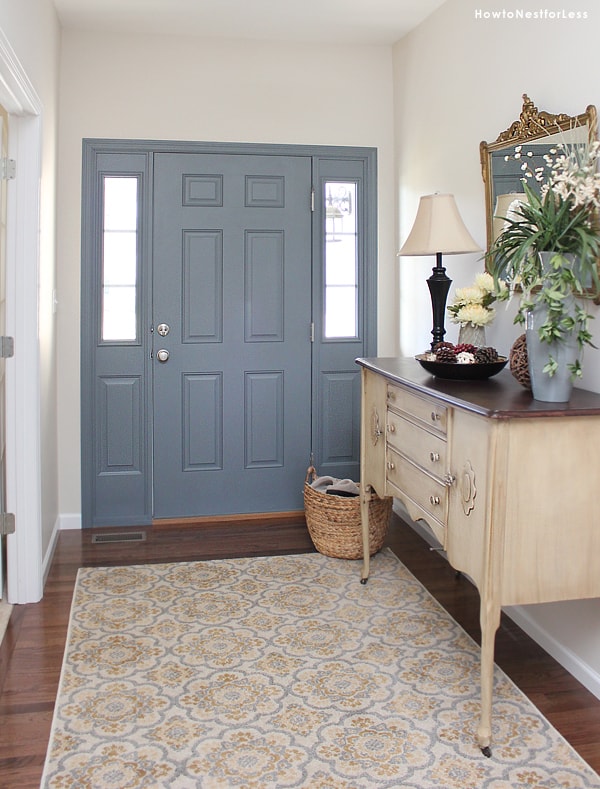 The French doors to the left lead to our living room, and across the hall (kind of behind that cream buffet wall) was our dining room. Still notice a lot of blue, don't you? I told you those breakfast room chairs set the color scheme for my house.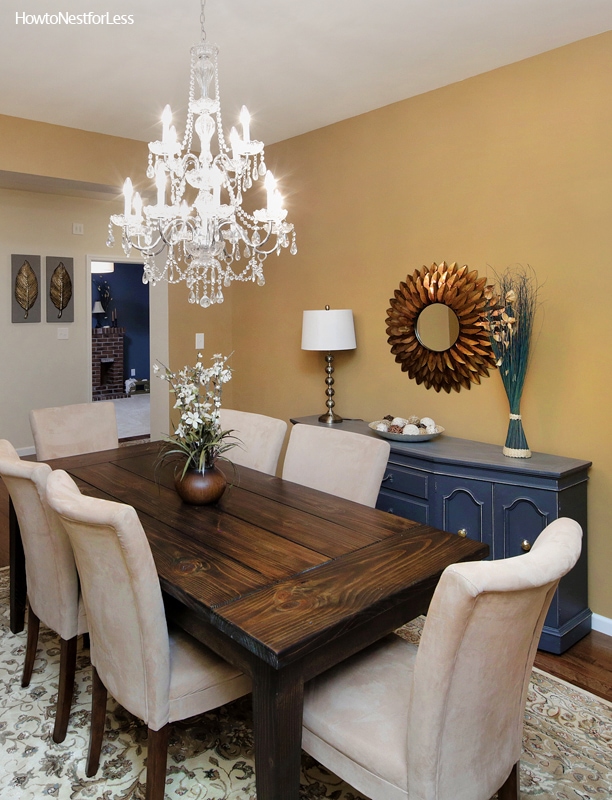 So I did love the flow of our last home, but it was too big for us. Great for entertaining, but a pain to clean for a family of 3. And I definitely learned that you don't have to buy a big house to be happy. We're excited to downsize and get that cozy feeling back.
Now if they would just start building the next house…
We're next on the list to dig the hole for our foundation. Yes, finally.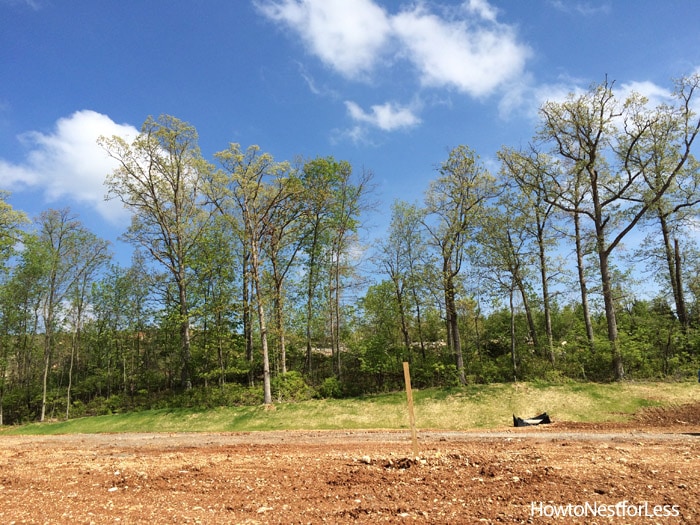 I have SO MUCH to show you guys in the next two weeks:
• newly painted nightstands
• OPI paint project
• my first Plutonium spray paint project
• an IKEA hack dresser
Can you tell it's painting season for me?