Happy Monday everyone! I hope you guys had a nice weekend. Mine was filled with lots of paint projects, mostly for the two bedrooms we're crashing in at brother's house.
So today I'm sharing the new nightstands I've been working on for the past week. I tried a new paint/glaze and I'm in love with the final look.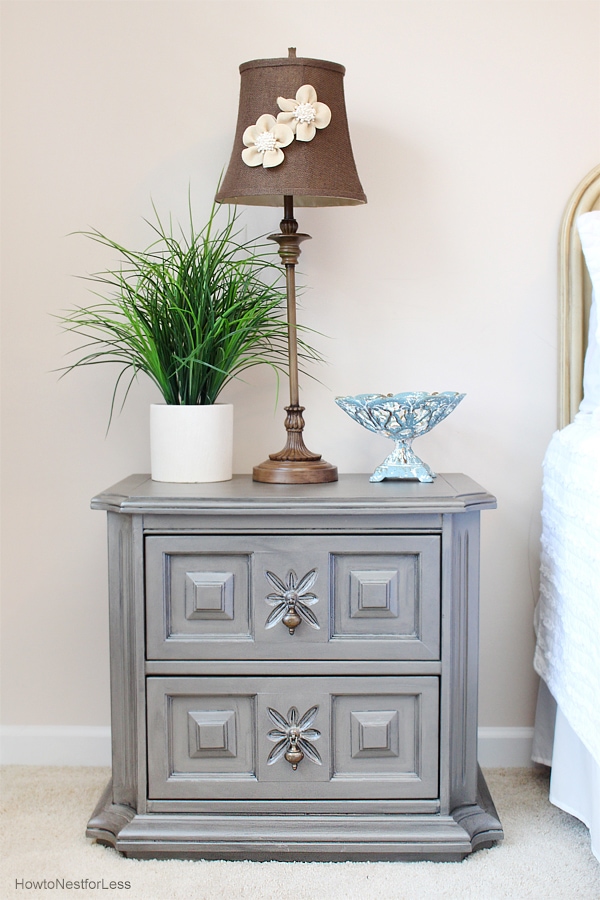 I scored 2 of these for $20 each from St. Vincent DePaul thrift store right up the road.
The nightstands actually started out like this…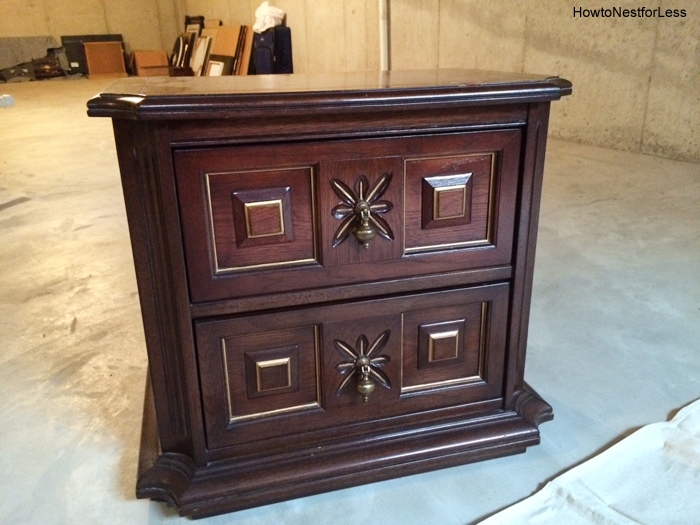 The old cherry wood really didn't go with my new décor for the bedroom so I decided to try out Belle Craie paint on them. This is a new type of chalk paint I picked up from Red Posie (my favorite local vintage & paint supply store). The color I chose is Pavia and it's a gorgeous gray/green tone.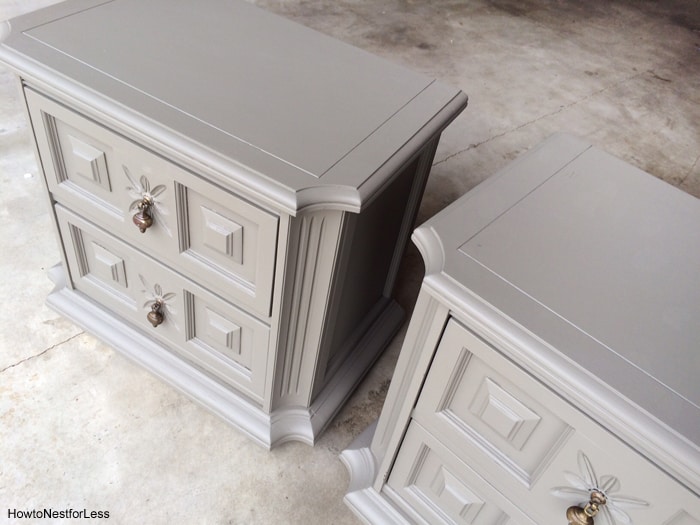 Laurie from Red Posie talked me into trying a Pearl Effects glaze over the paint. I was a little hesitant since I've never used it before, but after applying it with a pad applicator I quickly fell in love!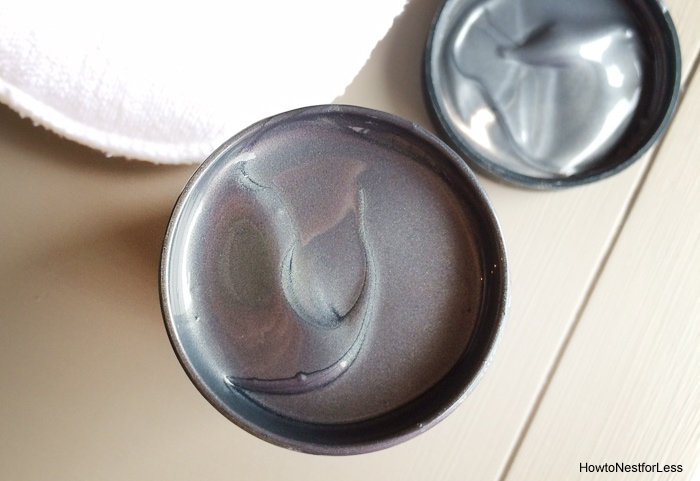 Here  you can see one nightstand with just the Belle Craie chalk paint, and the other with the General Finishes Pearl Effects glaze. The glaze really deepened the color and added a super cool glimmer to the nightstand.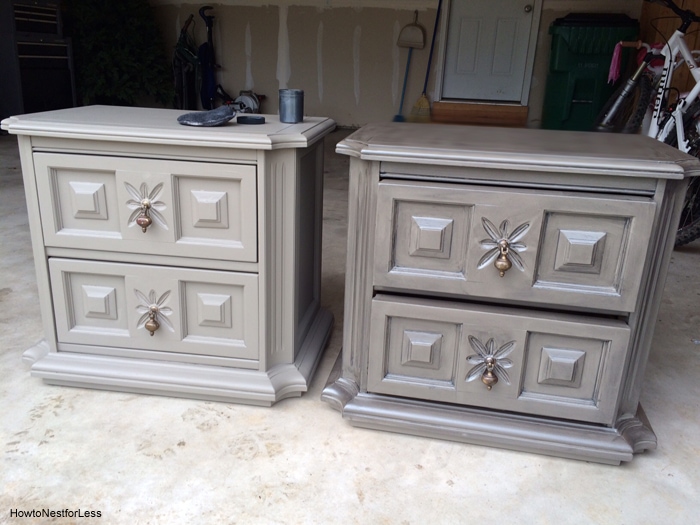 And here's the final piece…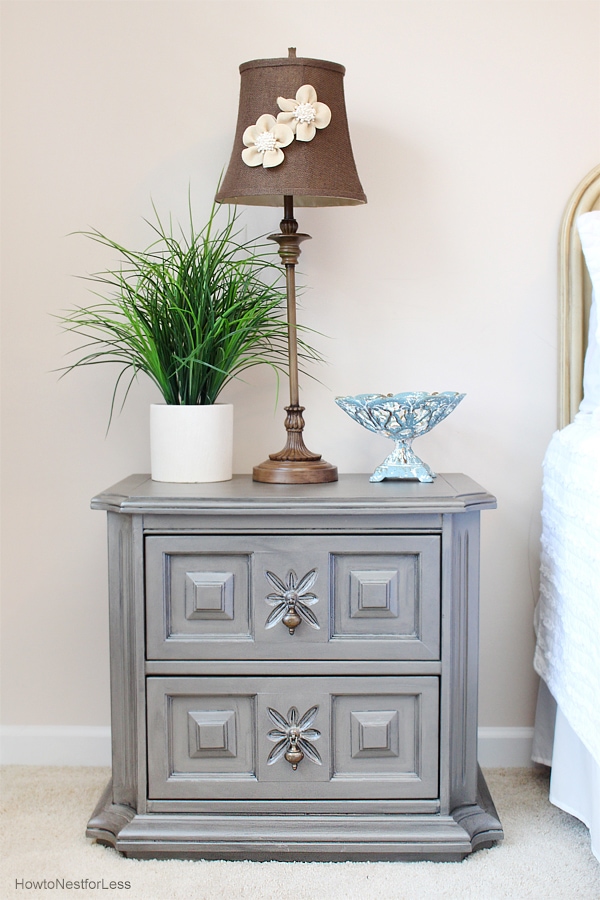 See up close how it shimmers?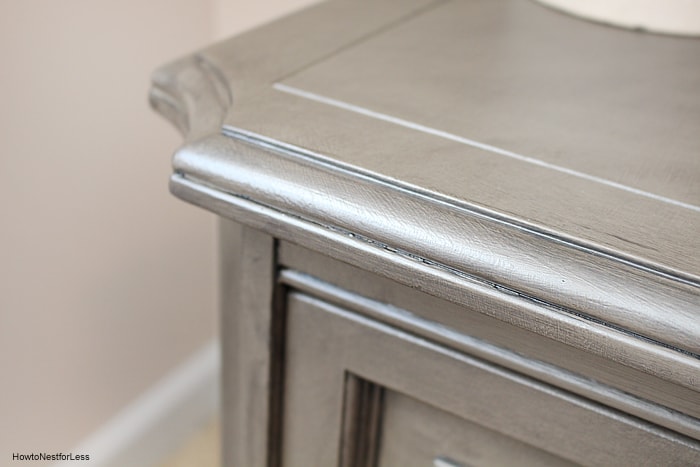 And I basically just wiped it on with the pad applicator. Not too thick, just a quick once over. Besides the shine, I also love the dark glaze left in the crevices.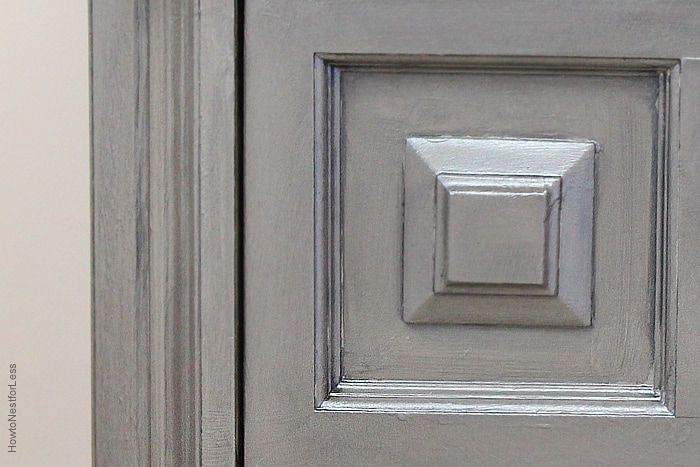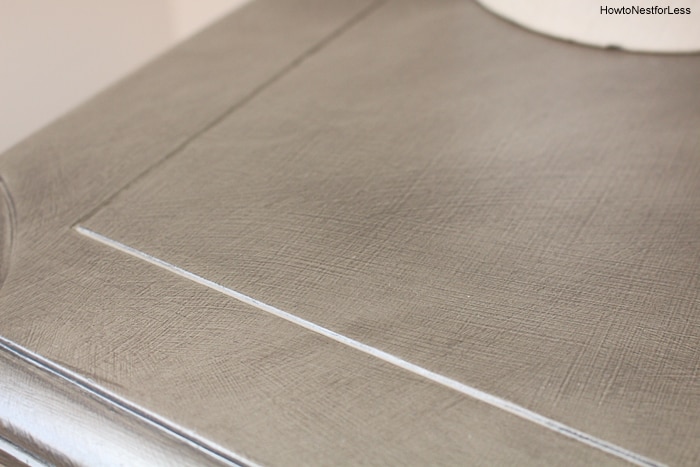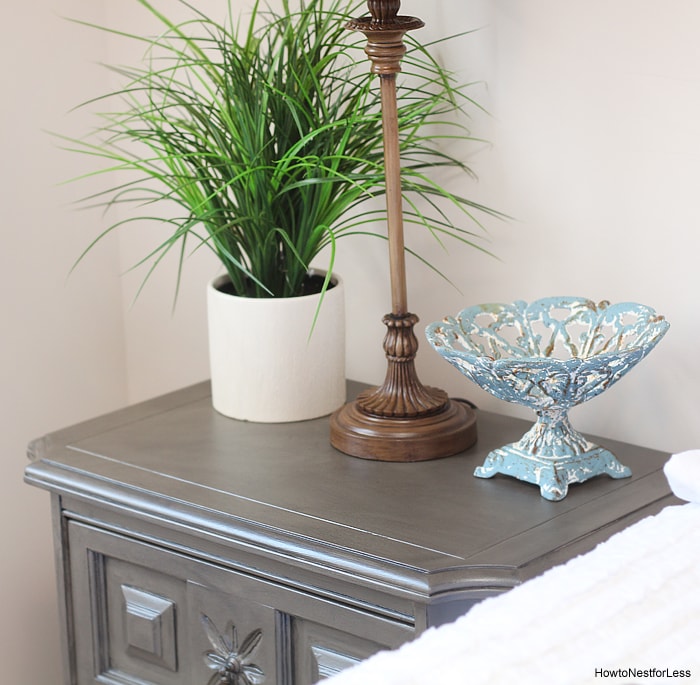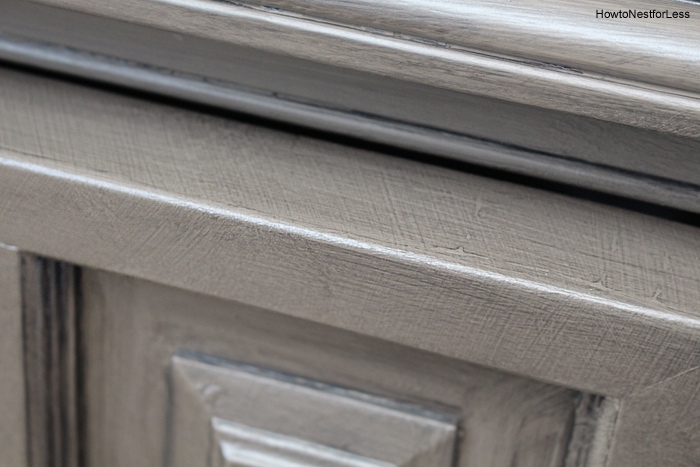 I'm still working on finishing this guest bedroom makeover, but I'm happy to have the nightstands out of the way (hello extra storage!).
If you don't live here in St. Louis near Red Posie, you can still order paint and glazes from them online. CLICK HERE. And if you don't see something on their website, give them a call and they'll ship it out to you!