Since we're living in my brother's house right now I'm trying to be as organized as possible in the limited space we have. Ellie's bedroom definitely comes to mind. So last week I found this little magazine rack for $5 and thought it would be fun to upcycle as a place to hold her books.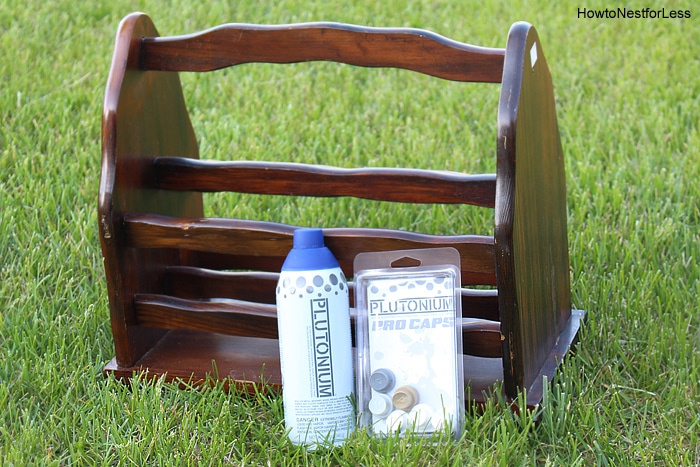 For this project I decided to try out a new spray paint brand, Plutonium Paint. This was another paint I purchased while on my supply run to Red Posie a couple weeks ago.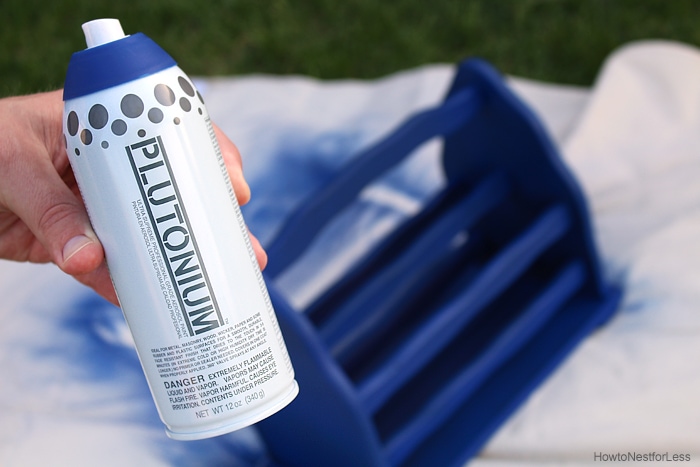 With this spray paint you can switch out the caps so it sprays from really wide to thin detailed lines. Also it dries in 3 to 5 minutes so you can flip your project over and not spend half of the day literally watching paint dry.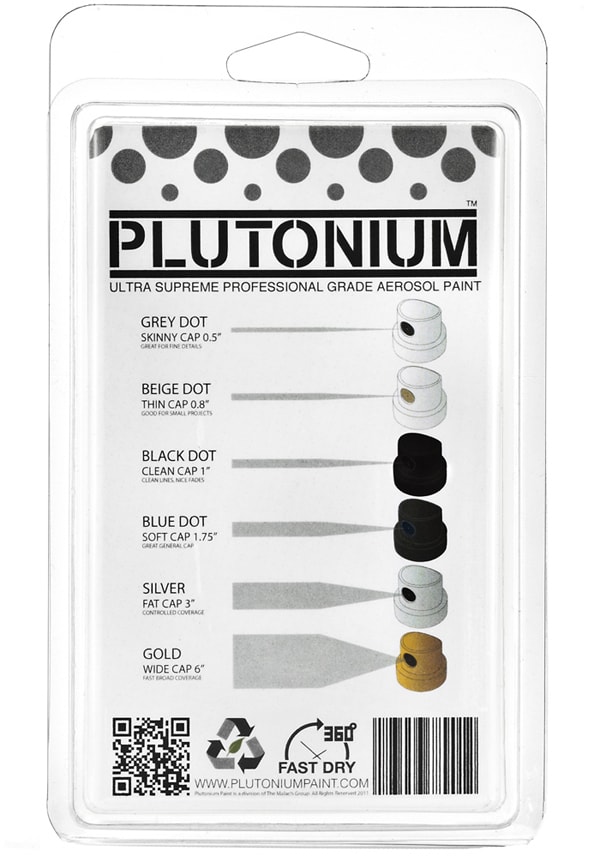 And I didn't even prime the magazine rack. Just went ahead and covered the thing in the bright blue color called Motown to match her new bedroom. No dripping either. This spray paint went on super smooth.
Afterwards I took the book rack back inside and added some details, a little crystal trim that I purchased from Michael's and then hot glued some blue flowers onto the sides.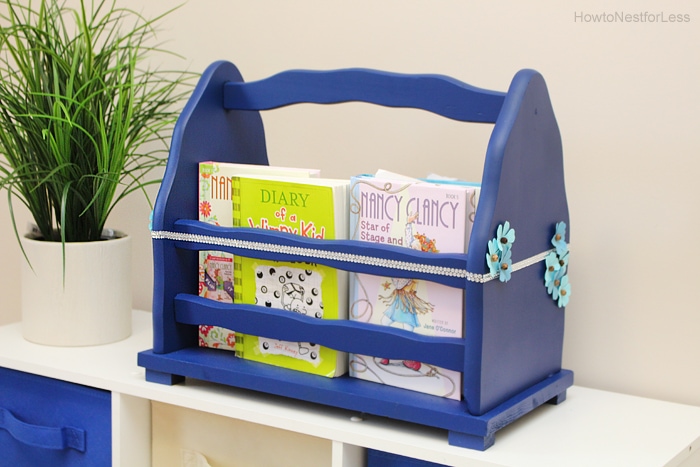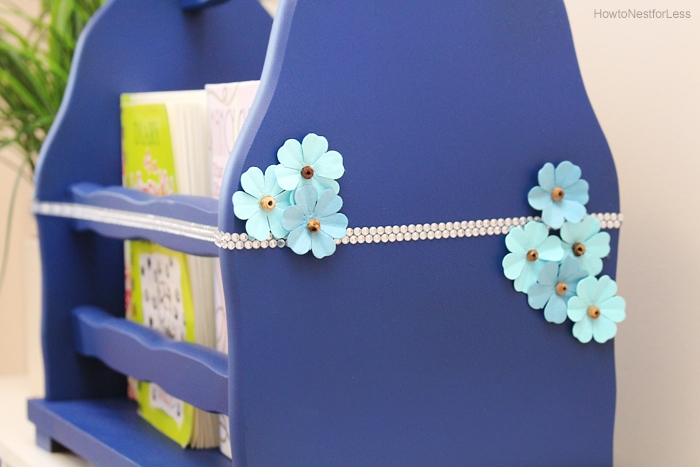 Pretty cute, right? Not too shabby for a $5 find.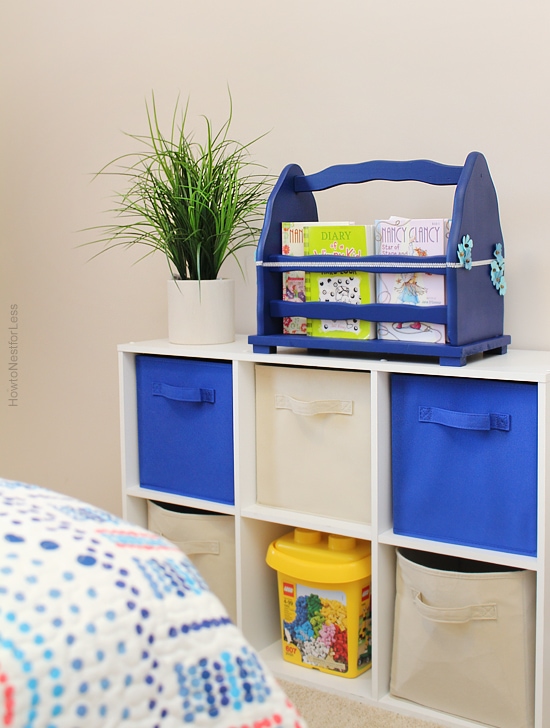 Seriously crushing on the color.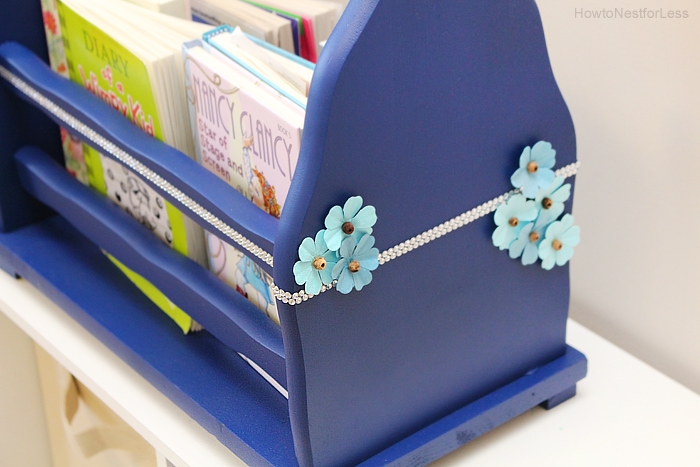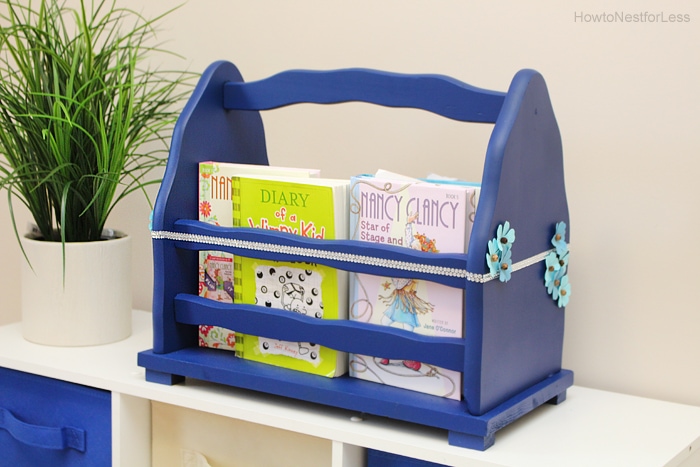 If you want to buy this spray paint, you can order it from Red Posie's website. They even have free shipping right now! This can of Motown blue will probably last me for 3 small projects (yeah, it covers really well).
And you can see little hints of Ellie's temporary bedroom in the photo below. I'm getting close to unveiling this one too. Next week I'll share her IKEA dresser hack!