I mentioned earlier this weekend that I've been trying to organize my home a little bit more this month. I started with my Kitchen Command Center, and now it's onto my messy Master Bathroom vanity drawer. Yep, just 5 minutes and a couple utensil organizers did the trick…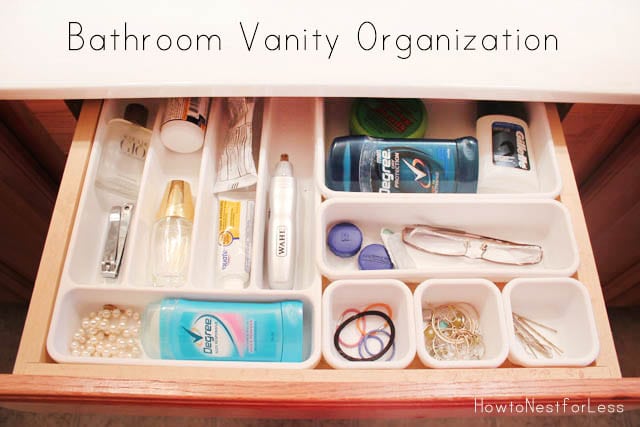 Oh, here's what my vanity drawer looked like before…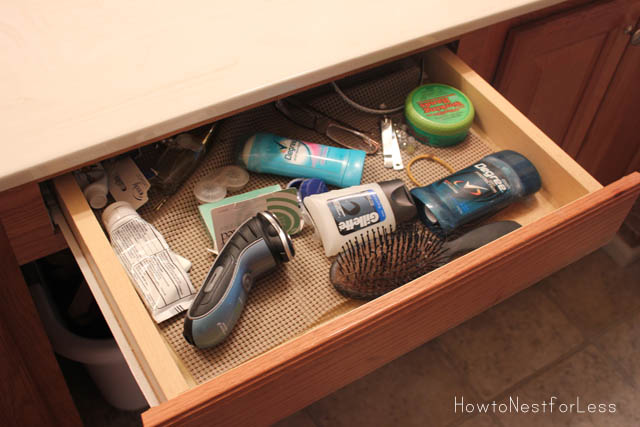 A little bit of a mess and everything shuffled around when we opened and closed the drawer. So to fix my messy space I bought some different sized utensil drawer organizers for less than $10.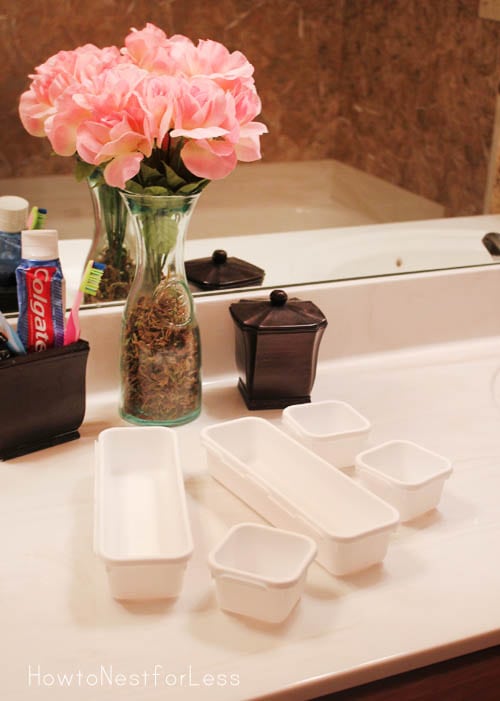 And it's simply amazing how clean they make my vanity feel!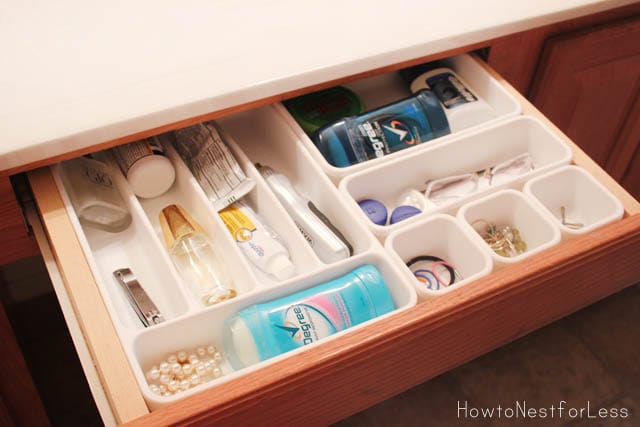 One of the best tricks? I used some mini adhesive mounts on the bottom of each organizer to keep them from sliding around when I open and close the drawer.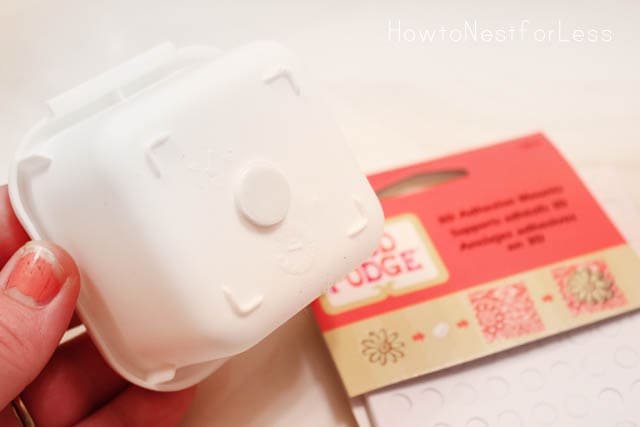 These mini organizers are perfect for my stray earrings, rubberbands and bobby pins.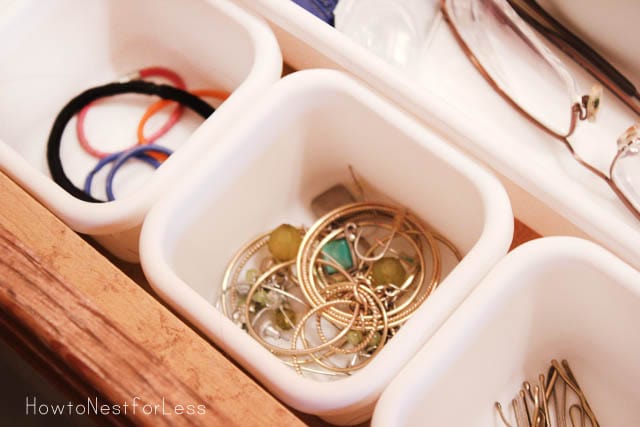 I also got rid of some of the bigger items and stored them in the cabinets under the sink in nice baskets. I'll show you some more photos of that space when I finish (well, if I ever start) my bathroom makeover.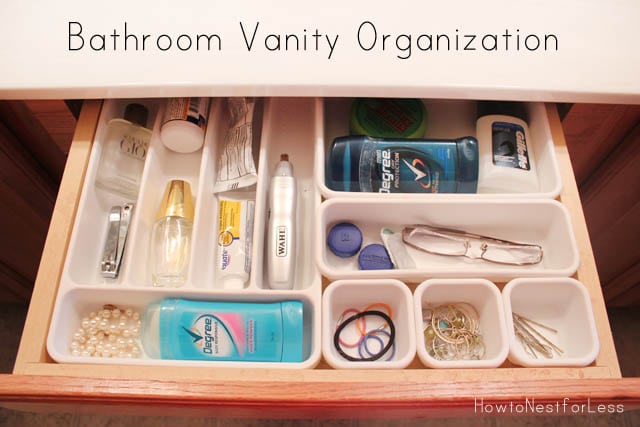 And yes, I took a lot of these photos while standing on top of our toilet. Hey, it's hard to shoot down on a drawer when I'm only 5'3.