I'm in the middle of working on a couple of big projects right now so didn't have anything new to post today. So instead of absolutely nothing, I thought I'd show you a little blast from the past… my Duck Egg Blue accent table using Annie Sloan Chalk Paint!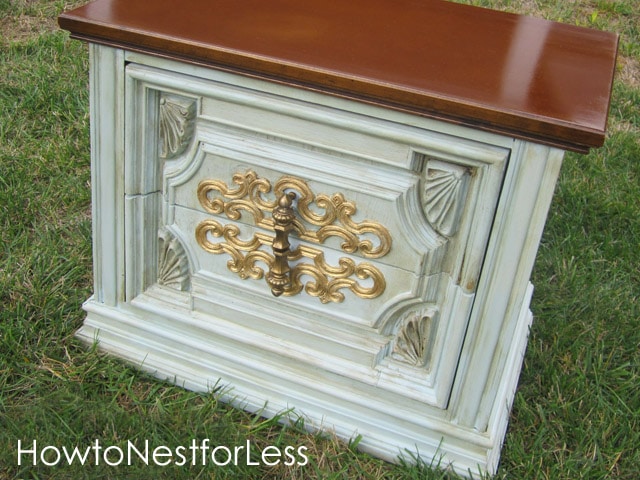 I actually purchased this beautiful accent table from Goodwill for only $12! I quickly fell in love with the ornate hardware (plus the entire table is completely solid wood!).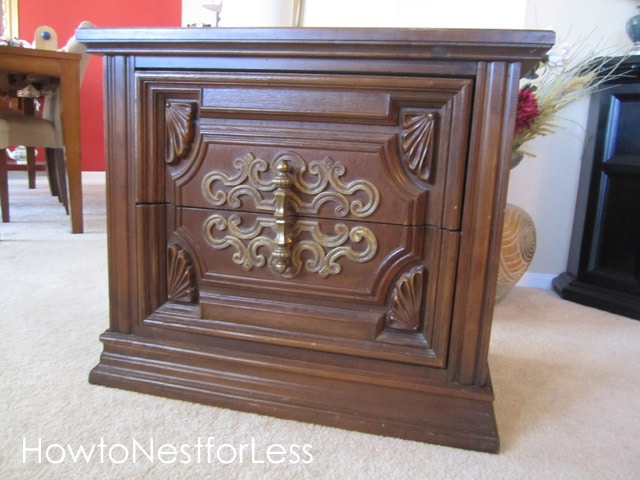 I used a mixture of Annie Sloan Chalk Paint in duck egg blue and old white. LOVED the final result of this color combination!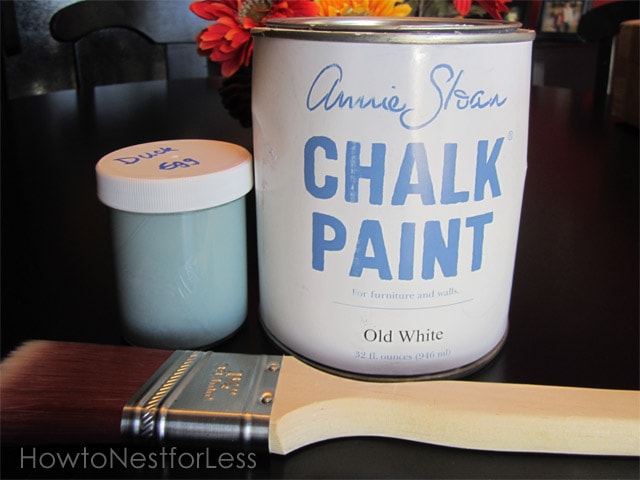 I decided to keep the top in the original wood condition, but it had some deep niches and scratches that  I had to sand down with my power sander.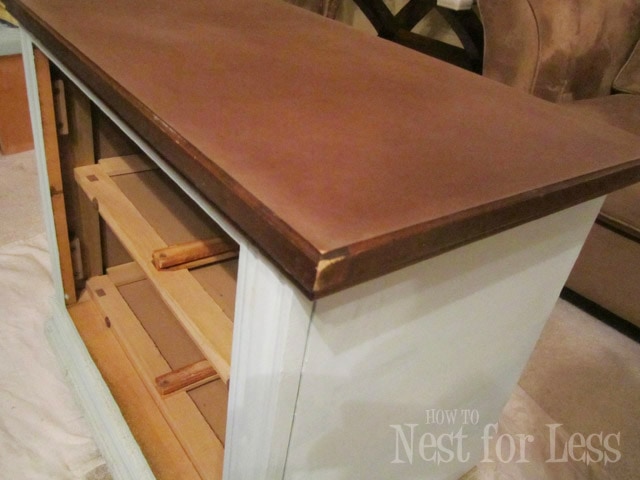 I then used Minwax PolyShades (a mix of stain and polyurethane) in Antique Walnut to refinish the top. I did a couple of separate coats to really protect the surface from dings and water stains.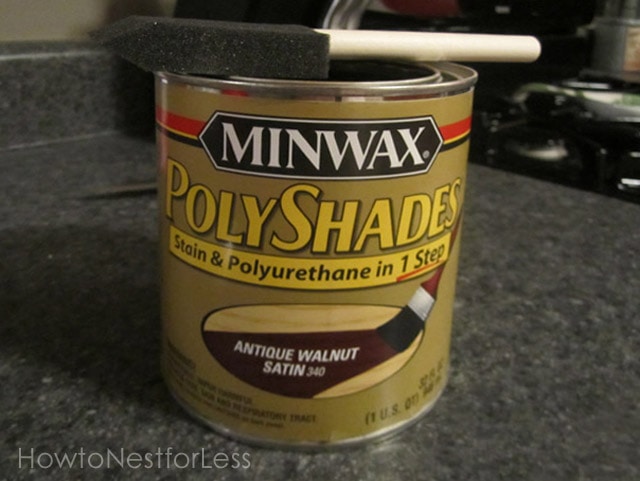 Now for my favorite part: the wax. I decided to use a combination of dark and clear wax from Annie Sloan.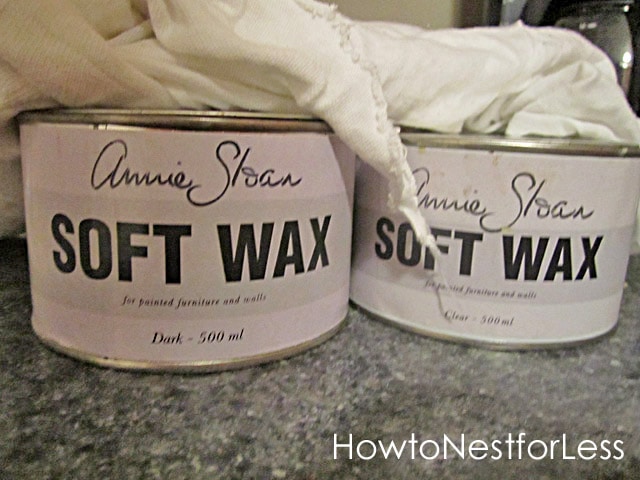 Here's a tip: always start with the clear wax all over the furniture, then add a bit of dark wax. If you add too much dark wax, you can add a bit more of clear wax to tone it back. Definitely play around with it to get the right look and feel!
I also decided to really enhance the color and contrast of the hardware so I gave it a quick coat of gold paint. And voila! The transformation is complete!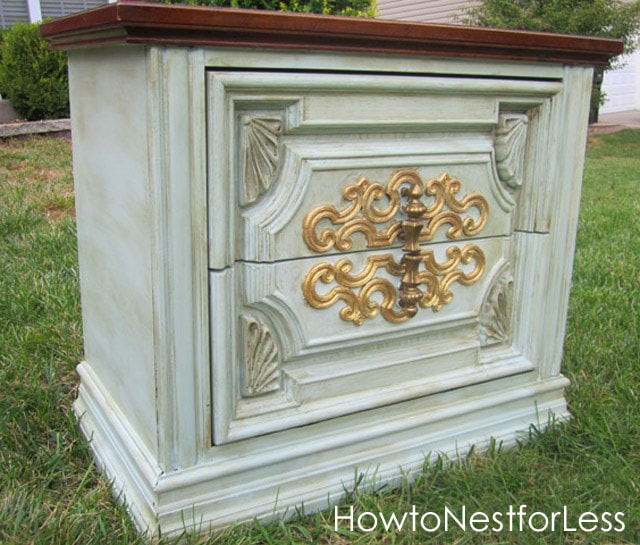 Isn't she pretty? I'm thinking about using this color throughout my home. Love the bright, fresh feeling it gives! And of course the dark wax rubbed it makes it totally yummy!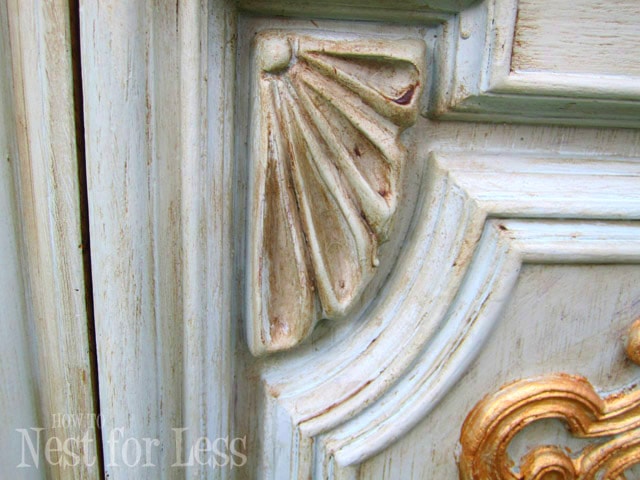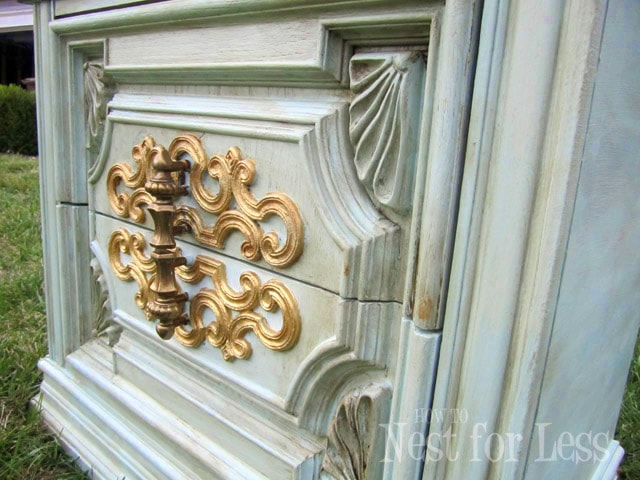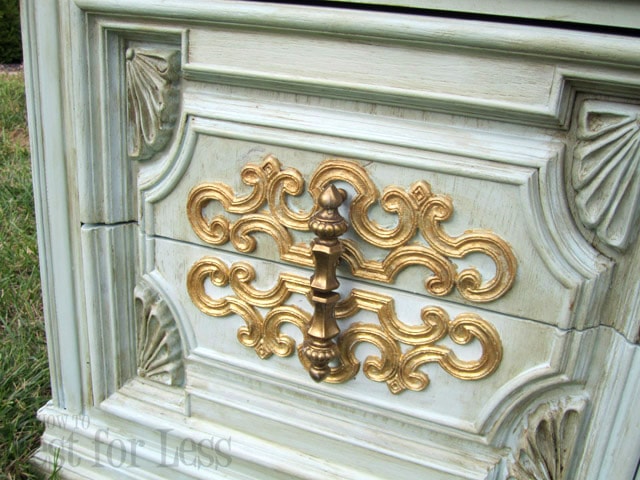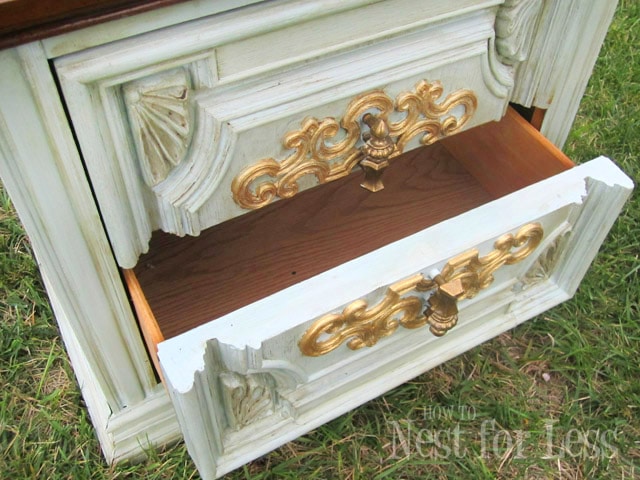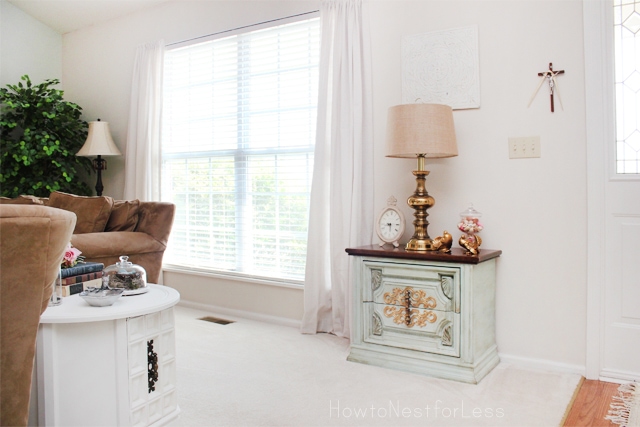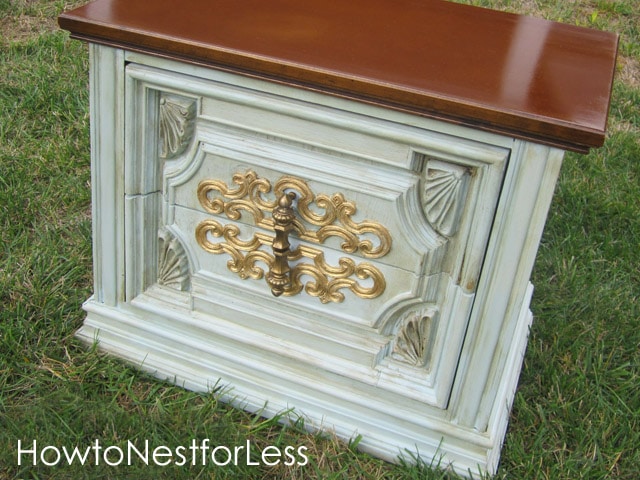 That's it for now! I will be working this weekend at my mother's house on transforming my sister's old bedroom into a guest room/scrapbooking room. Yeah, I'm completely stoked! This will be a massive makeover, but I hope to be sharing something soon!
So, what are you up to this weekend?
If you like what you see, please subscribe to my RSS FEED or find me on Facebook!