Since we've been spending a lot of time on the front porch recently while our little one plays outside, I decided it was time to spruce up our space.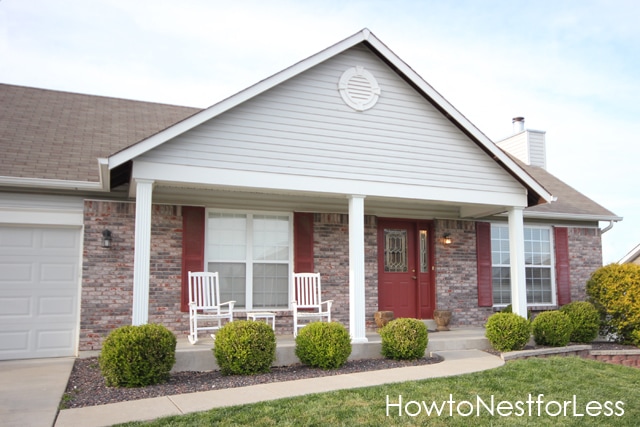 The old rockers we had on our front porch we purchased the day we moved into our home… over 6 years ago! Let's just say they were starting to show their age. I was thinking about just stripping and repainting, but my hubby and I were ready for something new.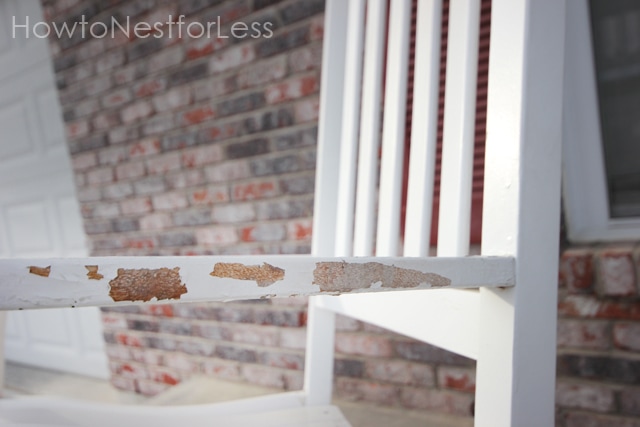 So here's what it looks like now!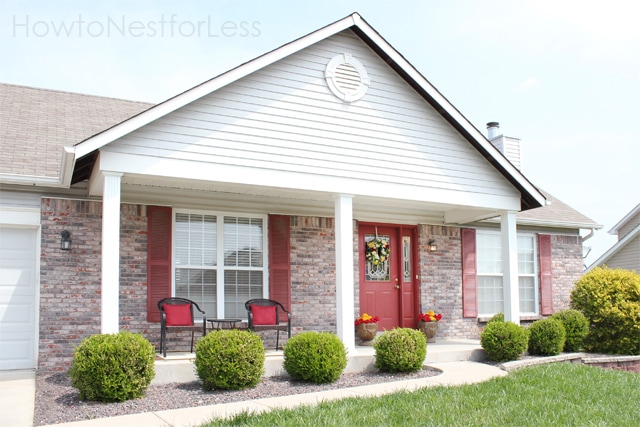 How about a closer look?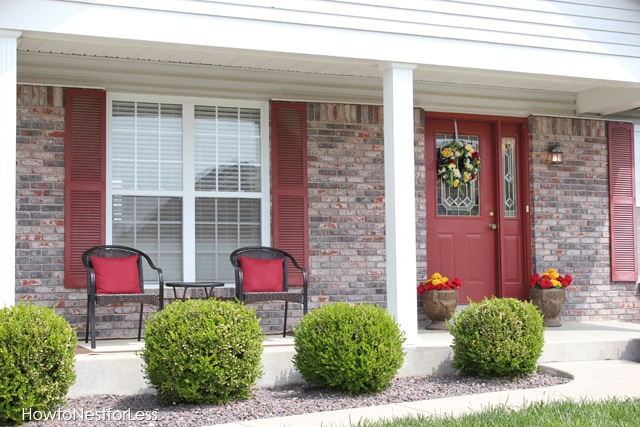 I purchased some new resin wicker chairs from Home Depot for $50 each.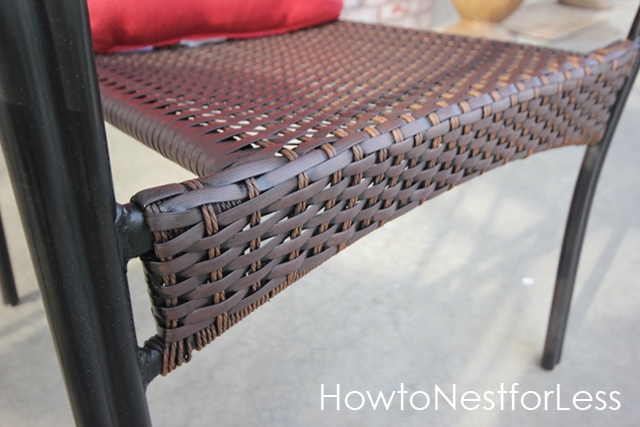 The red pillows I purchased from Home Depot as well. I wanted a bit of color, but nothing too crazy. I'm thinking about stenciling them in the future, but I'm happy with how they look for now.
I also got the outdoor rug from WalMart last Fall on clearance for $20. I was thinking about using this 5×8 foot rug on my back patio, but thought it looked great underneath my new chairs! Plus I scored another round outdoor rug on clearance last Fall that I'll use in the back instead. Yeah, I have a habit of storing up on goodies at end of season sales!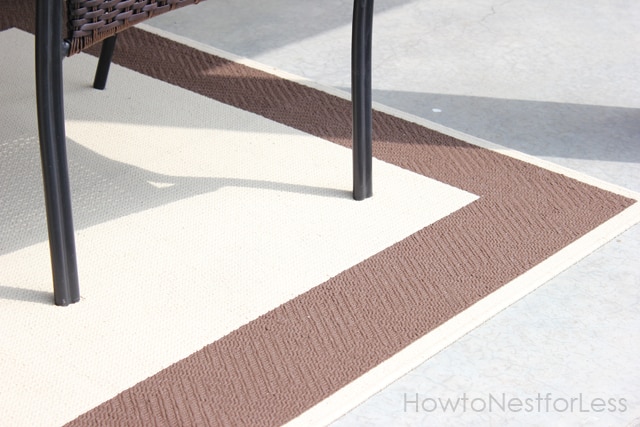 I purchased the little round accent table from Target last week. I needed a place to set my lemonade while catching up on my latest book!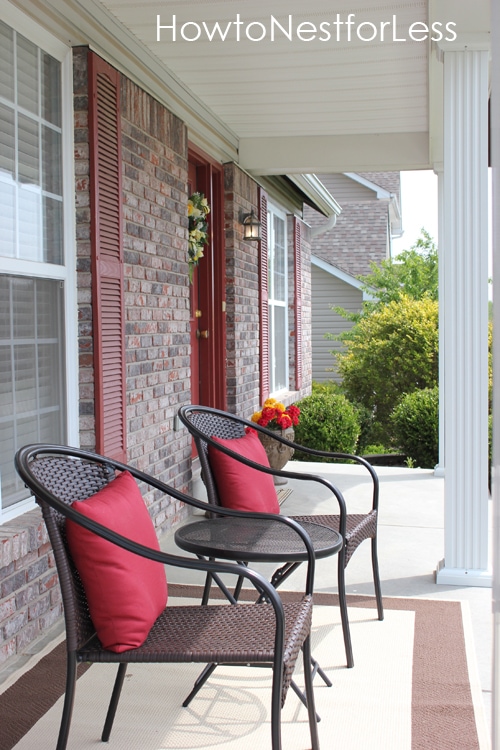 I purchased this flowered wreath a couple of years ago and always seem to go back to it each Spring. This year I added some new red roses to match the color of the front door and new accent pillows.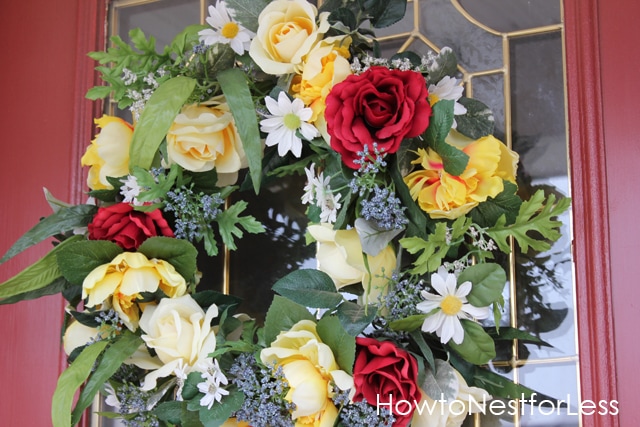 So the mini makeover for the front porch is now complete. Nothing too snazzy, just some minor updates. I'm still thinking of painting the flower pots white (that I scored from Lowe's for $5 each!), but I can wait a bit on that. For now I'm just happy to relax on the front porch before it gets too hot outside!