Ah, I'm back. I took a little breather last week and enjoyed a long (much needed) break after Memorial Day. I was extremely busy with a lot of exciting news coming down the pike, but I just can't share it quite yet! …stay tuned.
I also was busy helping my best friend (who also happened to live next door to me) move into their brand new home just a couple miles down the road. As a little house warming gift, I made her a wreath for her front door using her favorite flower, blue hydrangeas.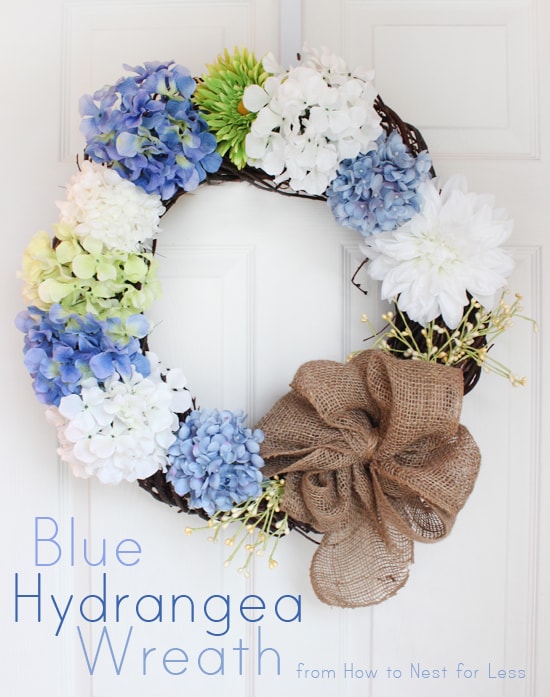 I gathered some supplies:
Grapevine wreath
Fake flowers from Michaels
Greenery spray
Green wire
Burlap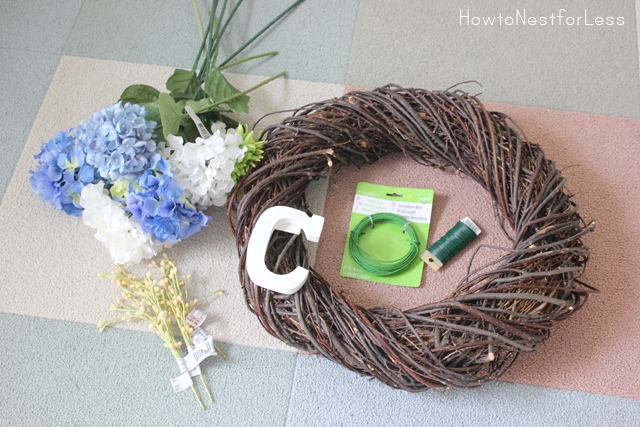 I cut off the stems and tied the flowers to the grapevine wreath using green wire. I just snipped the access off the wire with a little pair of scissors.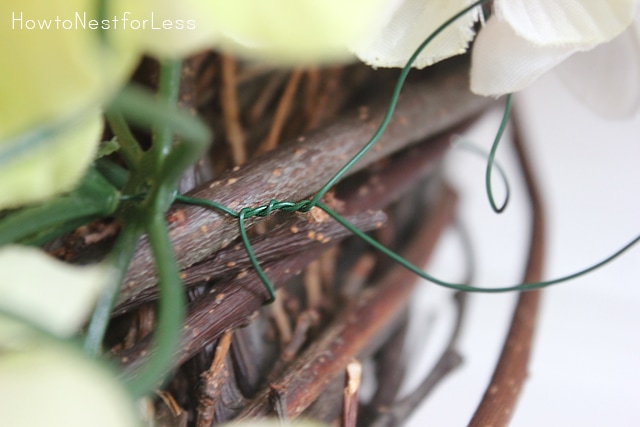 I just worked my way around the wreath form adding flowers until I was about 3/4 of the way around.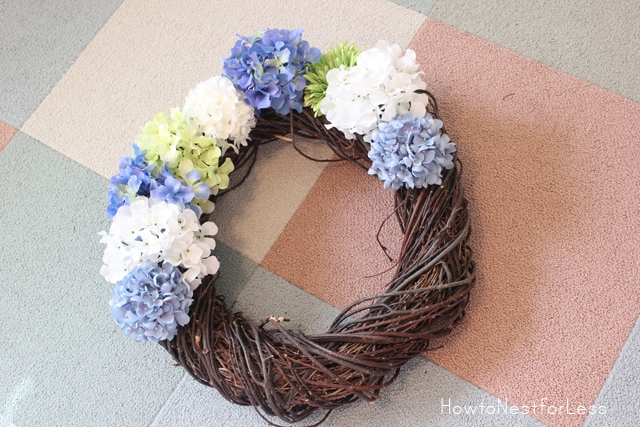 Next I filled in part of the gap with some greenery spray that I purchased from Michael's in the clearance bins. Less than $1 each so I grabbed three of them.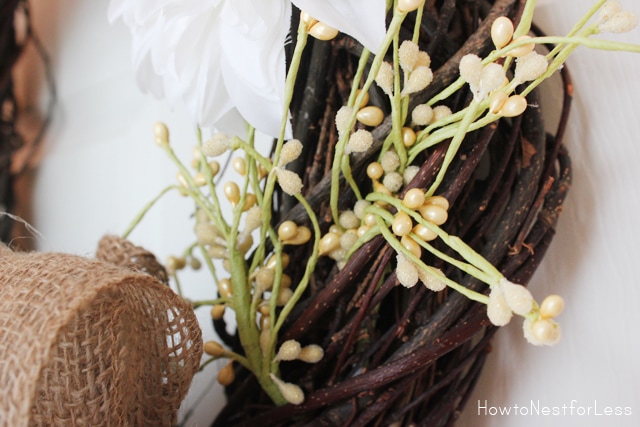 I also purchased a roll of burlap recently and decided to construct my own little bow. I just tied it together with a little piece of twine and tied it to the wreath.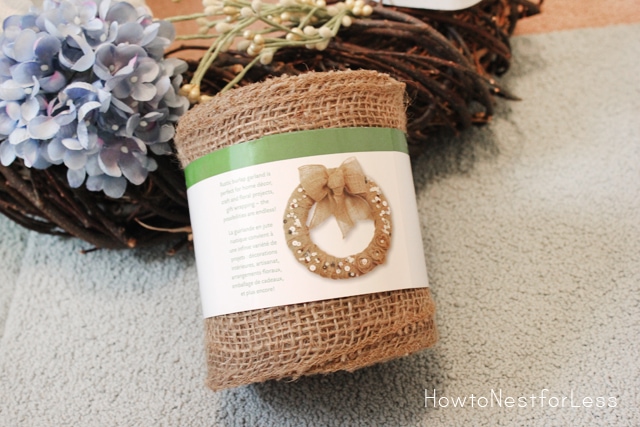 And that's it! Some beautiful new door bling for my best friend's new home. I thought adding little bits of green and white would really make the blue hydrangeas pop. And I'm totally loving the burlap bow.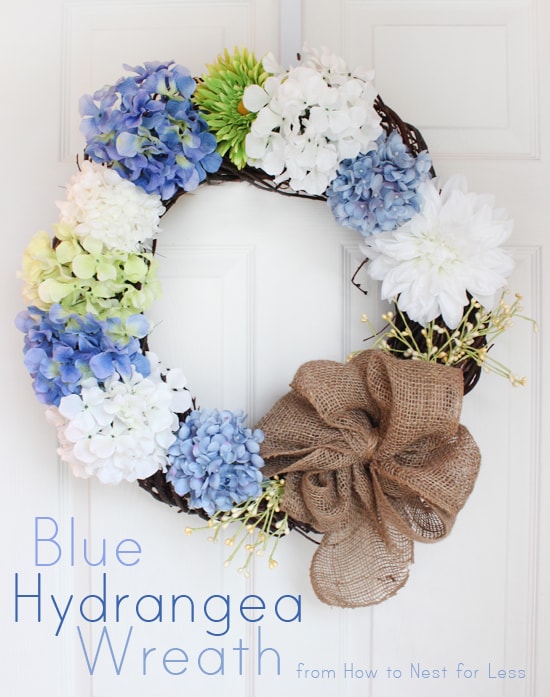 I'm also diggin' these flowers I found in the clearance bin at Michael's. I got them for $1 each and they were the perfect find!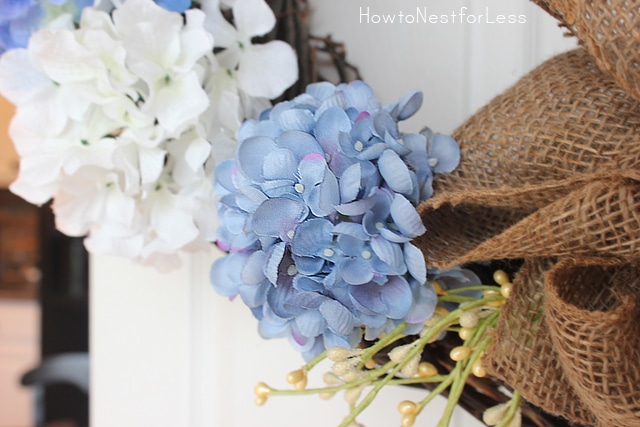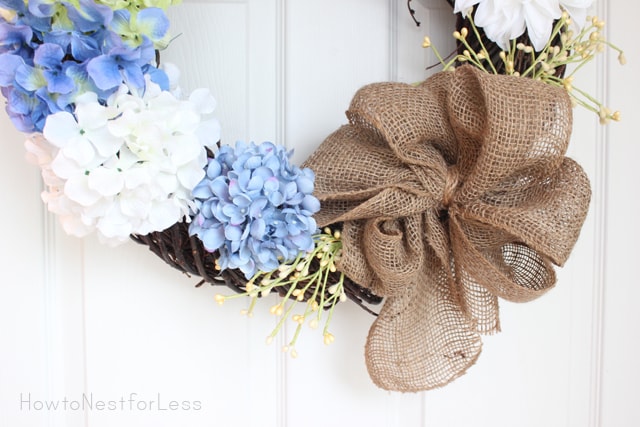 Yeah, it's kinda sad that now I have to drive a mile or two away to see my friend now rather than just walking out the front door, but at least I'll get a little smile when I walk up to her new home now and see this 😉