A couple weeks ago we purchased some new mirrors for above the buffet in our breakfast room since we were trying to bring some more light into that space. If you remember we had a bunch of dark furniture between the breakfast room buffet, kitchen table & chairs, and the island.
Well after we snapped some photos over the weekend of the new space, Ben out of the blue suggested we try something new… put the dining room table (you know… the one we're not a huge fan of) in the breakfast room and the old kitchen table set in the dining room.
And much to our surprise… we actually kind of love it.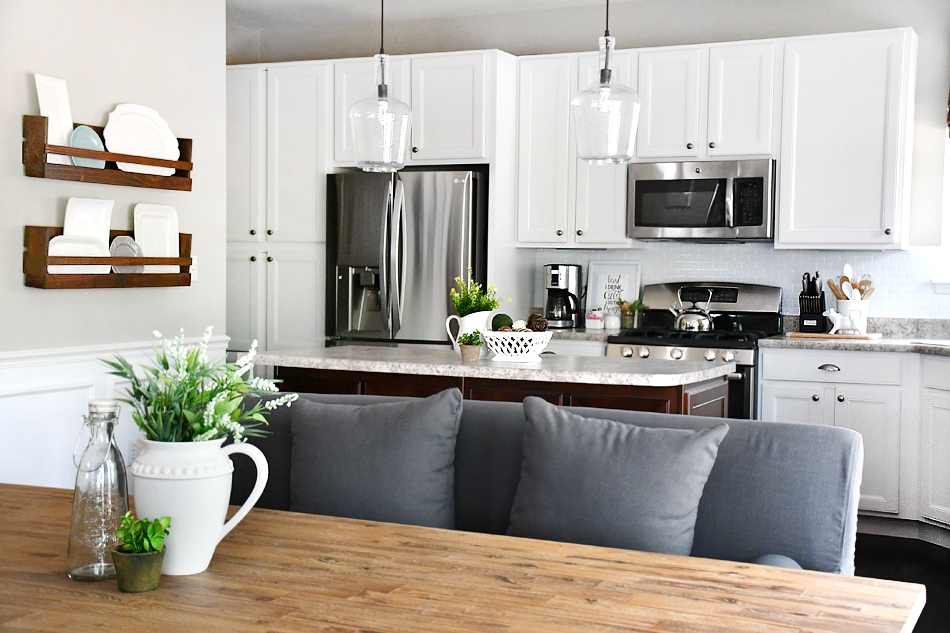 The color of the settee perfectly matches our family room couches and the light wood kitchen table really breaks up the space.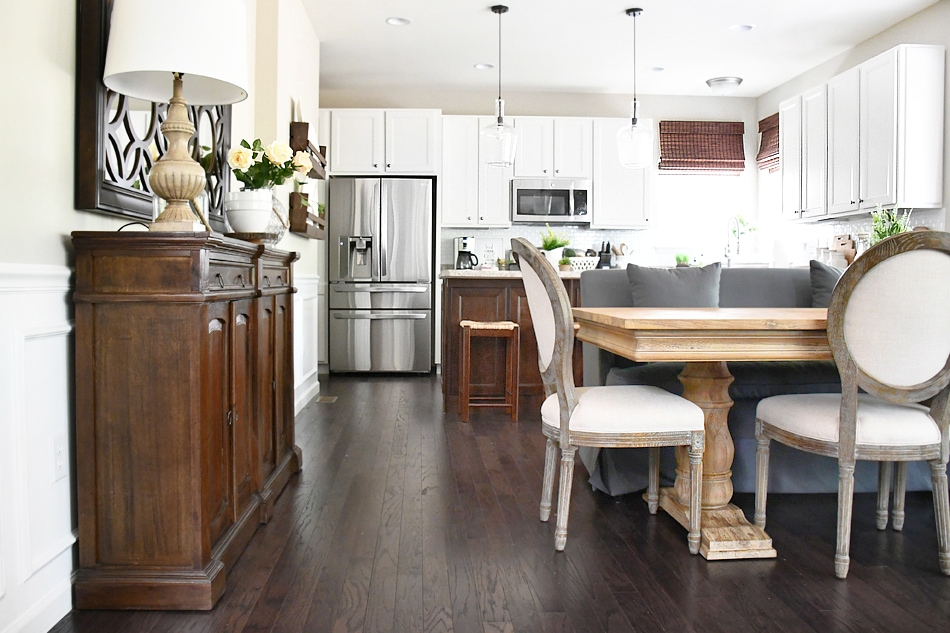 And just take a look at the pedestal table legs… gorgeous, right?!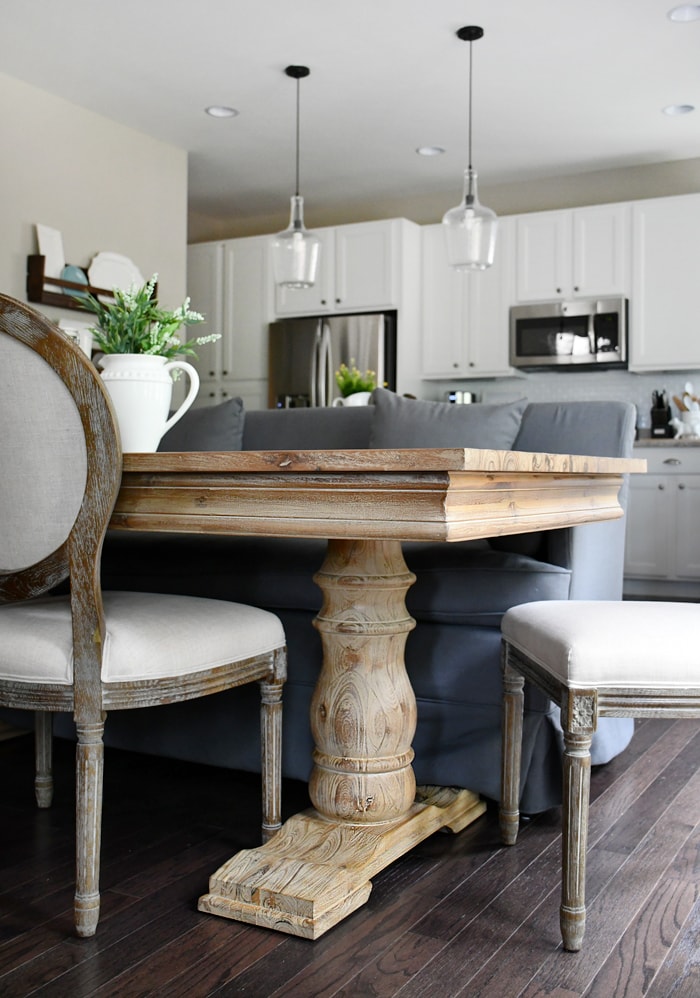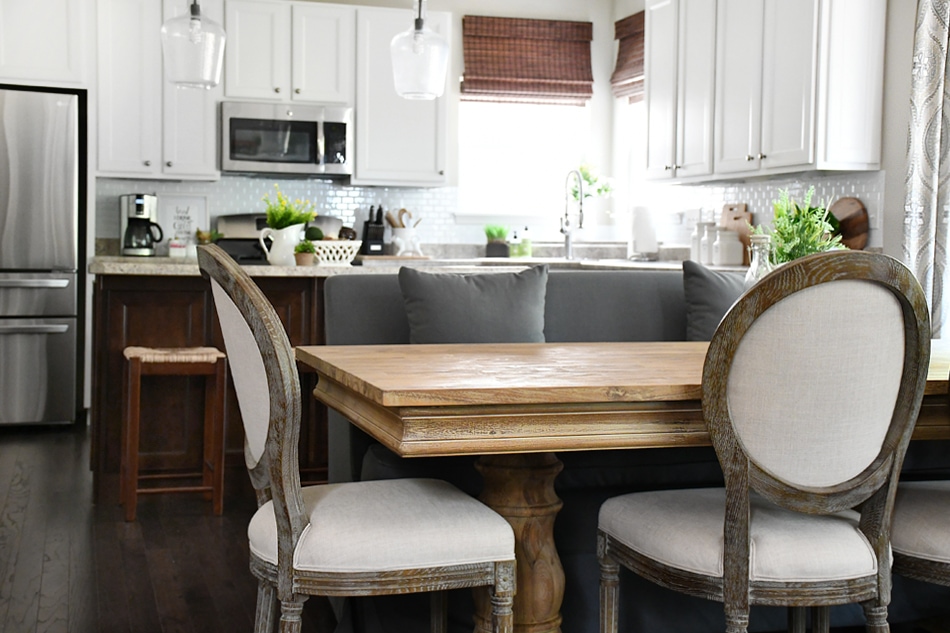 The chairs are from World Market. We originally purchased them to match the table when we had it in the dining room. They're kind of expensive (although we did snag them on sale last year). Now of course we really want lighter counter height stools (either these or these) but we're definitely going to have to save some dough for that purchase.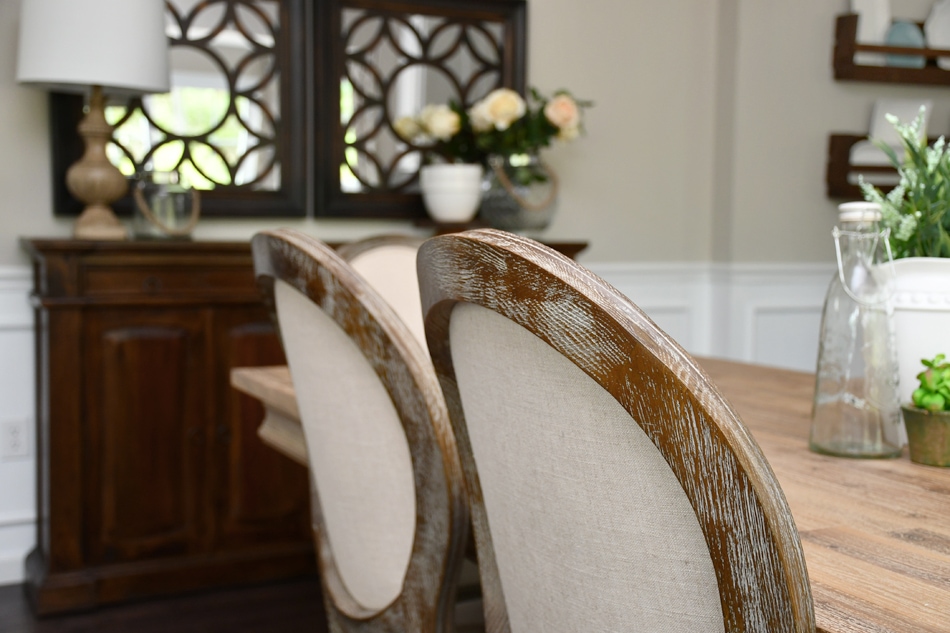 And here's the new mirrors we snagged from At Home ($50 each) for above the breakfast room buffet. We do love the buffet since it holds a lot of our fancy dishes and stemware.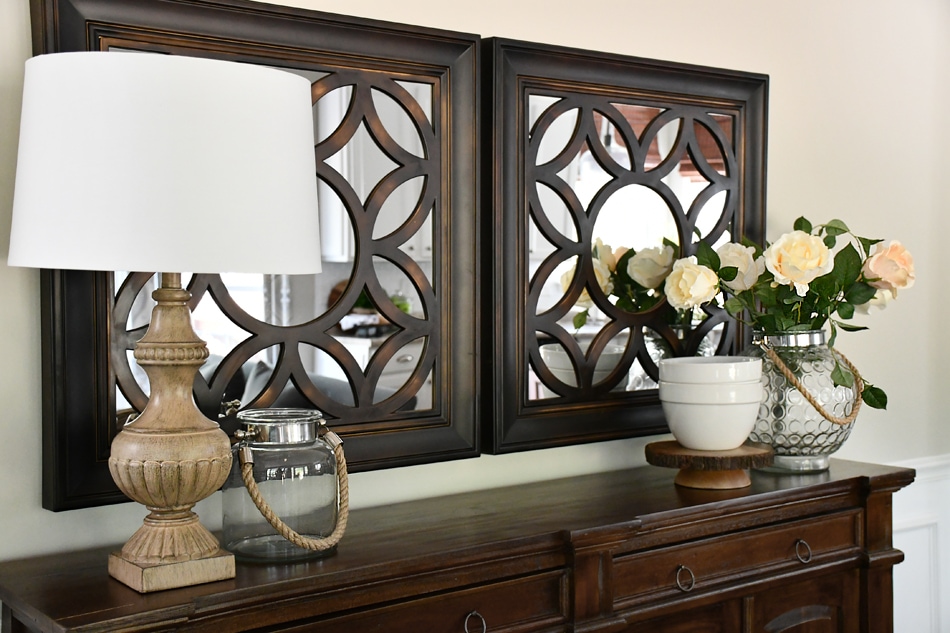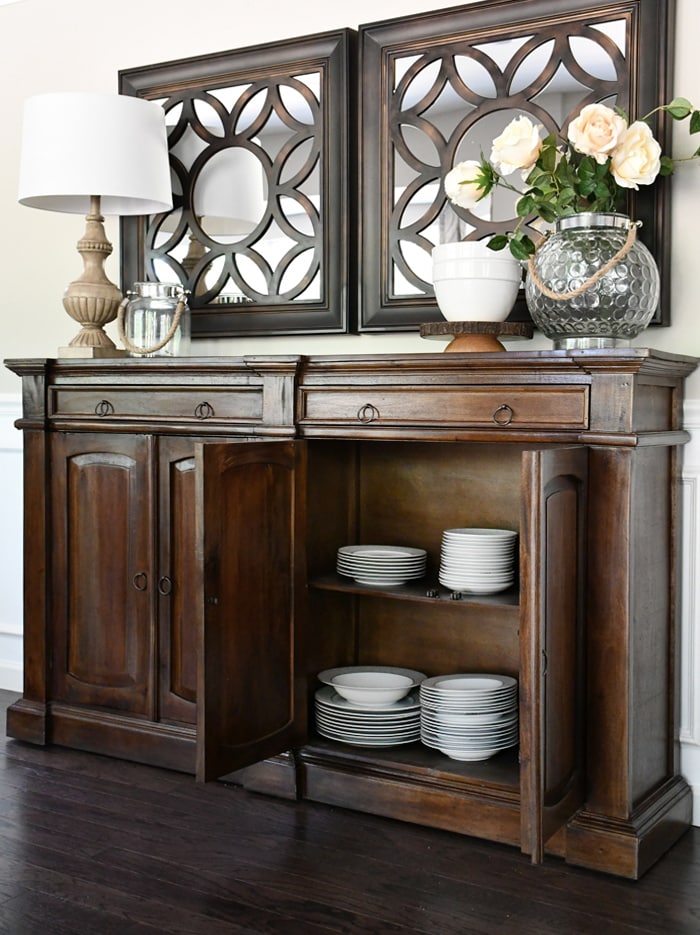 On top we decorated it with some glass globe hurricanes and pretty flowers, more snags from At Home.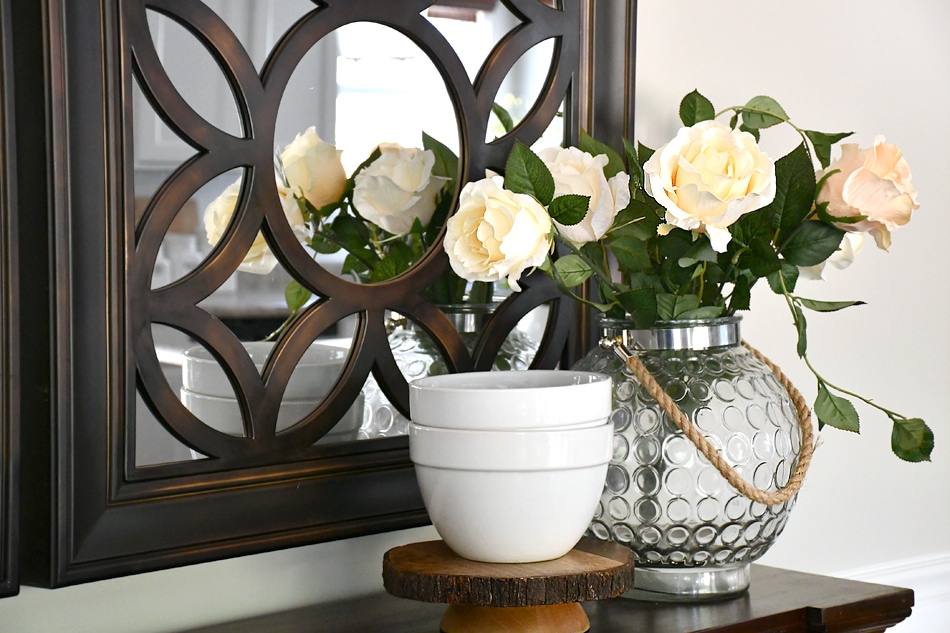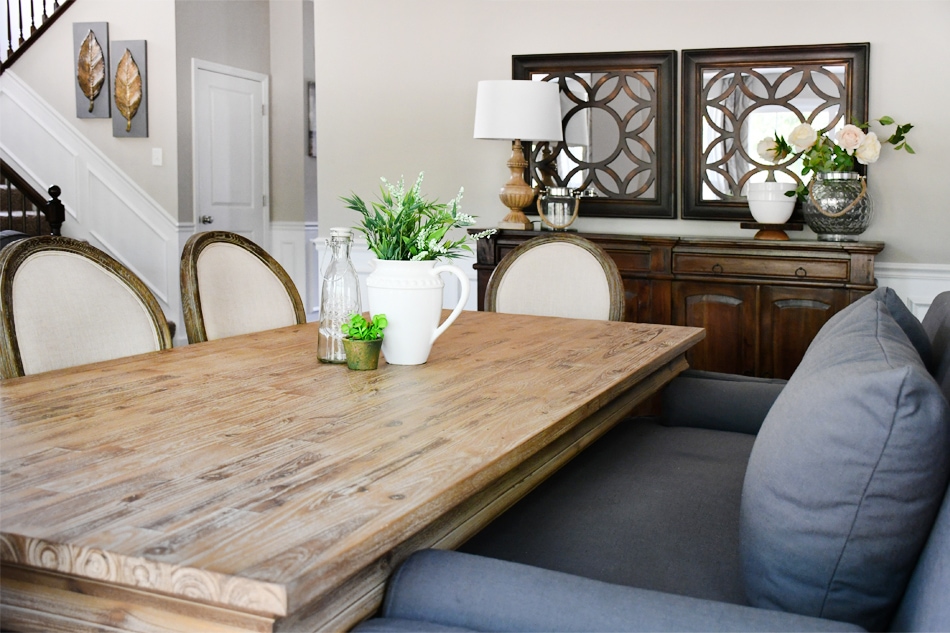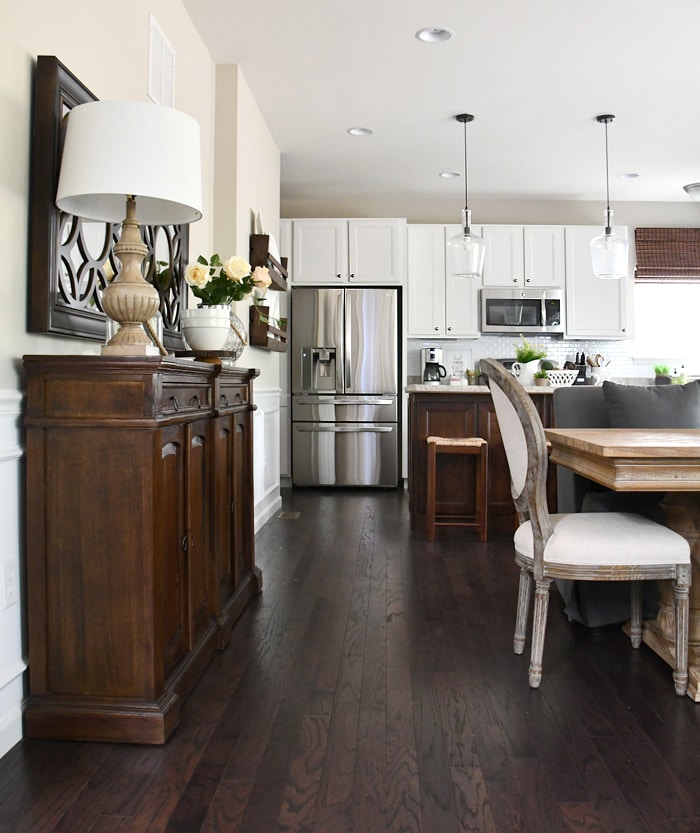 And here's a view of the breakfast room peeking into the family room.
The new table goes nicely with our new shiplap around the fireplace.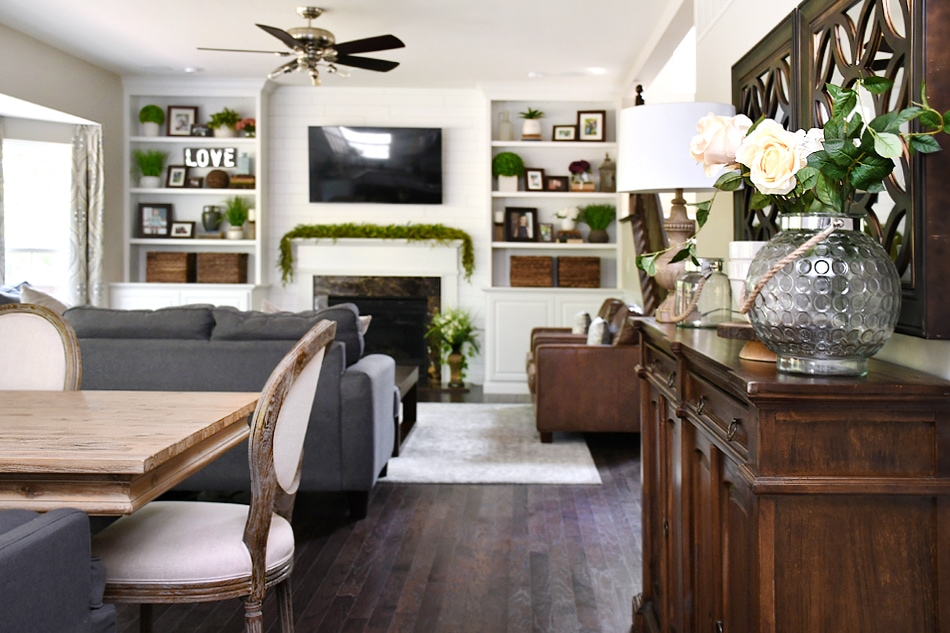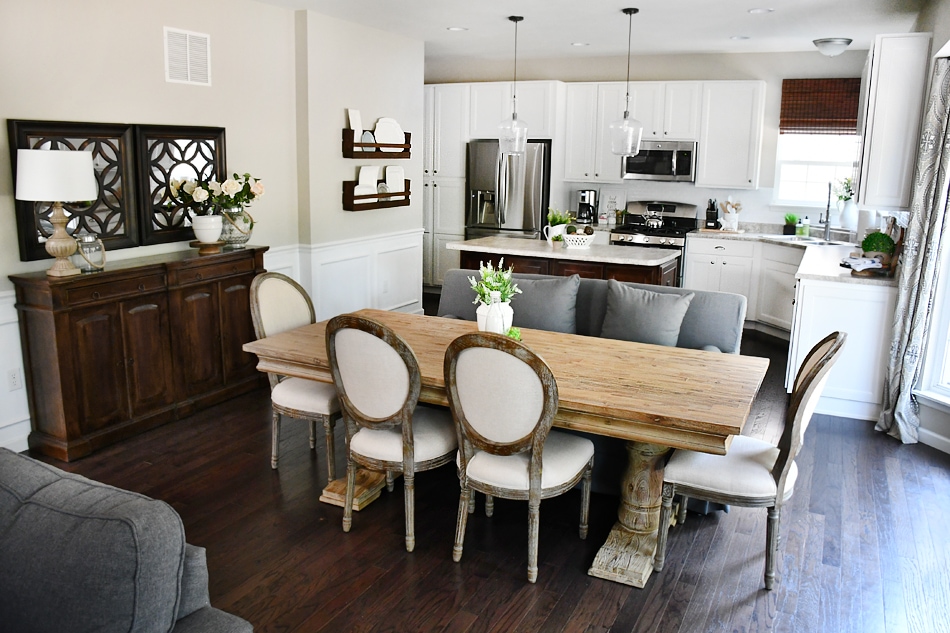 Also here's a little tour of the new space so you can get a better feel for our main floor and the flow of our main living space. We'll keep it like this for a little bit and see how it works with our family and lifestyle, but I love that when Ellie first saw this layout her first words were "I call the couch at dinner tonight!". Too cute 🙂