I've never personally taken on a complete DIY overhaul before. Like starting with a dark, cold basement and turning it into a recreation room, extra bedroom, playroom and bathroom. But my old neighbors did and I'm just amazed.
I'm not going to take you step-by-step through the construction process, but I will show you how I helped them liven up their new lower level bathroom!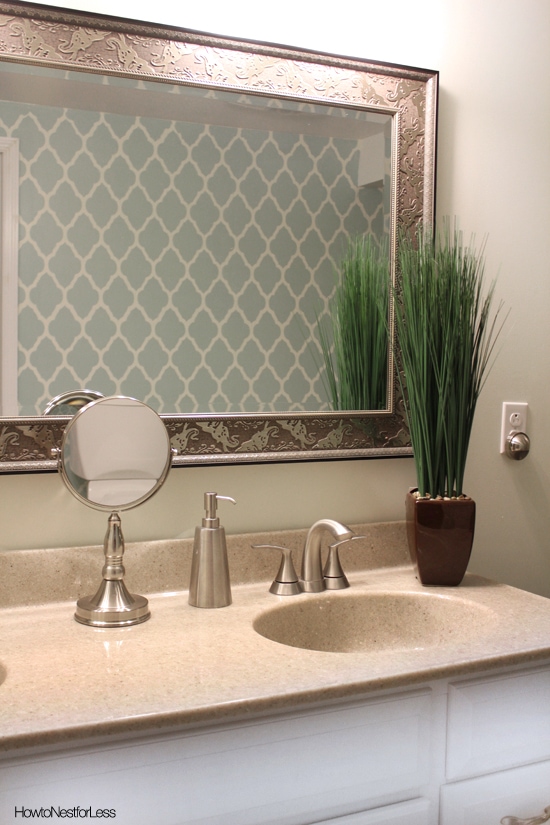 First off this isn't some $10,000 bathroom overhaul. This is a realistic space with a realistic budget. They framed out the space, hung the drywall themselves, taped & mudded, installed the fixtures… EVERYTHING.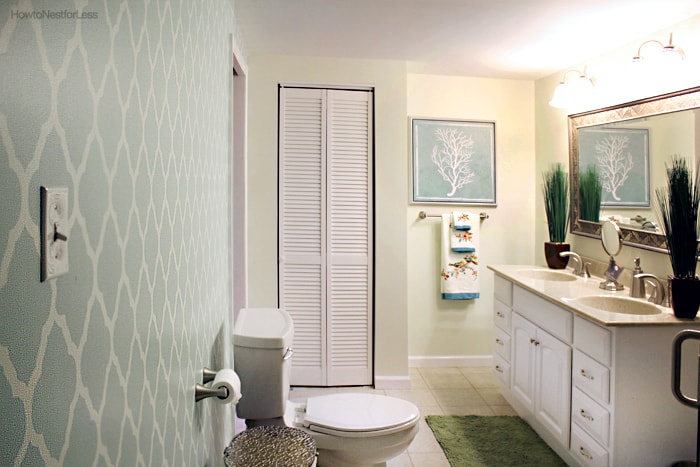 Now I did contribute a little bit (goodness, I feel bad even saying that though!). I knew they wanted an accent wall so I helped them with a large stencil from Royal Design Studio. They picked out the Large Marrakesh Trellis with this beautiful blue green color.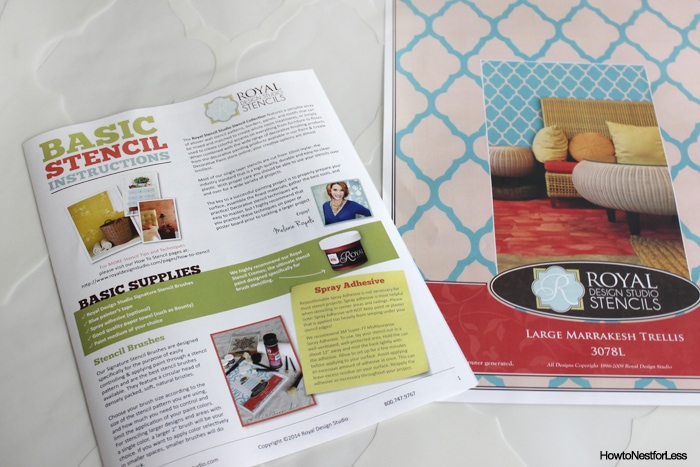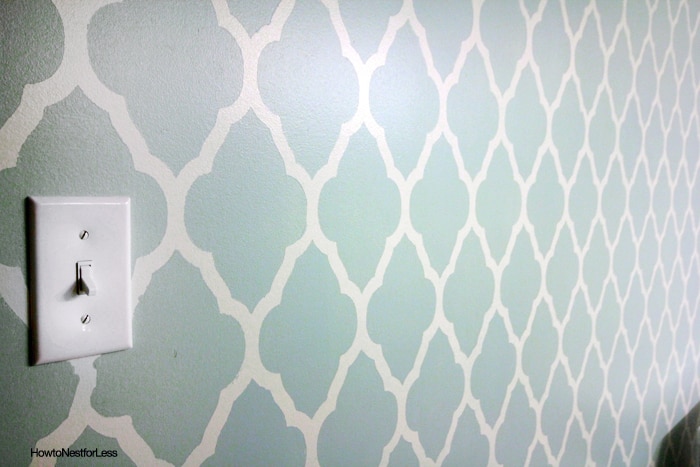 What I love most about the one accent wall is that it reflects in the vanity mirror from HomeGoods. You get the full effect of a stenciled bathroom with half the work, ha!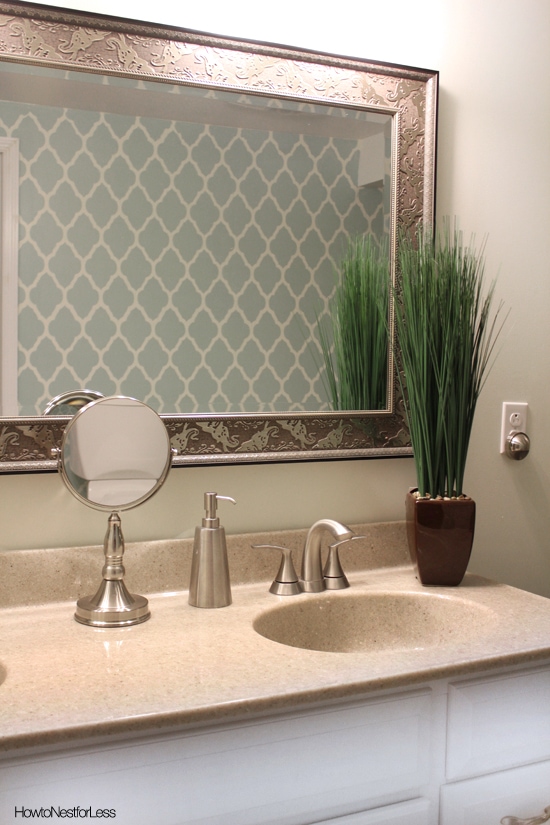 The plumbing fixtures they picked out are from Moen with the faucets being from the Darcy Collection. LOVE these babies. Luckily with the double sink vanity they purchased from Lowe's they really get to show them off.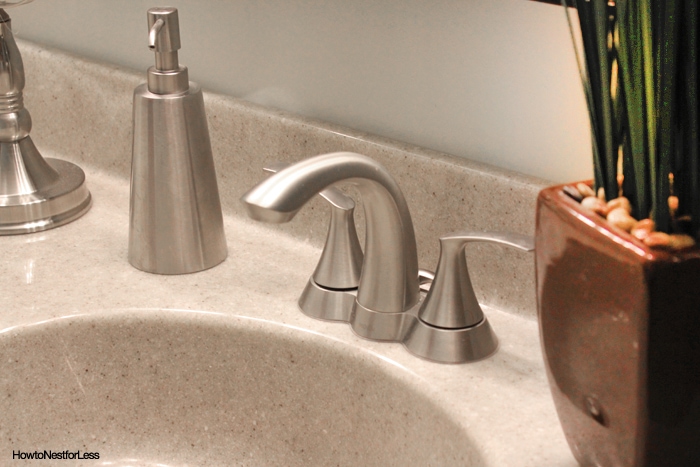 Their countertops and the shower are from the Onyx Collection. I love this corner shower too. Quite surprised at how spacious it actually is on the inside! And see that amazing showerhead?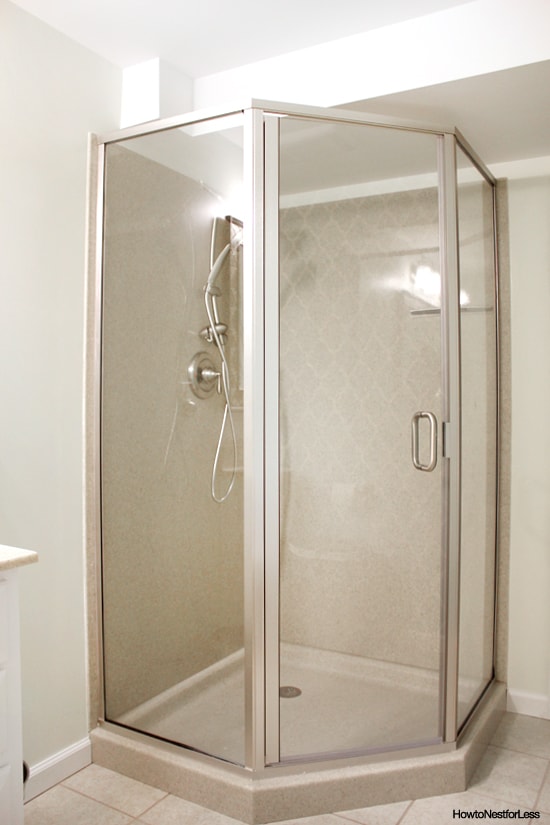 Yeah, I definitely need one of these in our bathroom. This one is from the Caldwell series. It's basically a standard spray showerhead with a handheld as well. Best of both worlds.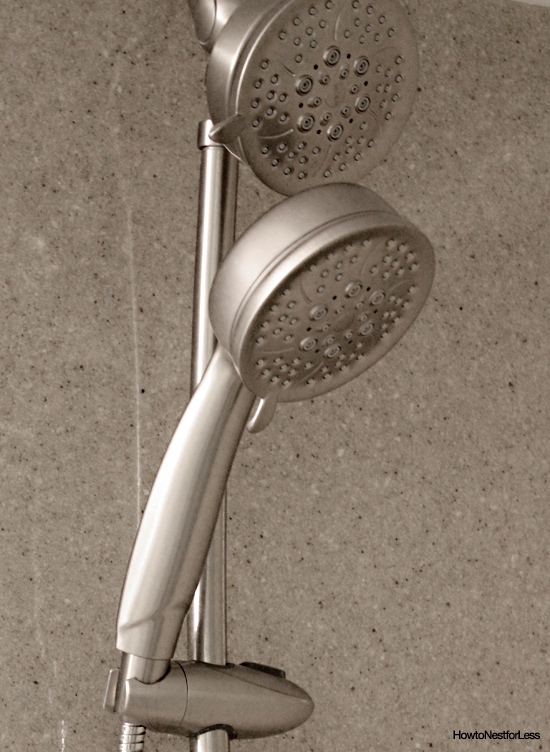 My friends still have a couple updates to make, like hanging the doors to the play room and guest bedroom, but overall this bathroom is done!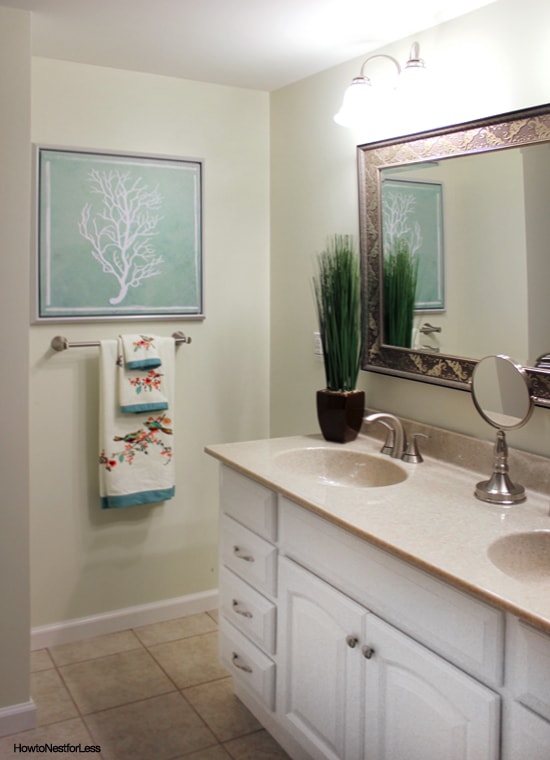 But now I know who to call when I'm ready to start building out my basement, right?
And sorry for the dark photos, no windows in the bathroom!