I have a super delicious Mexican dish to share with you today! I recently joined eMeals and made this Chicken & Rice Taco Fiesta dish for the first time ever, and it was a huge hit in my house (even with my 4 year old daughter).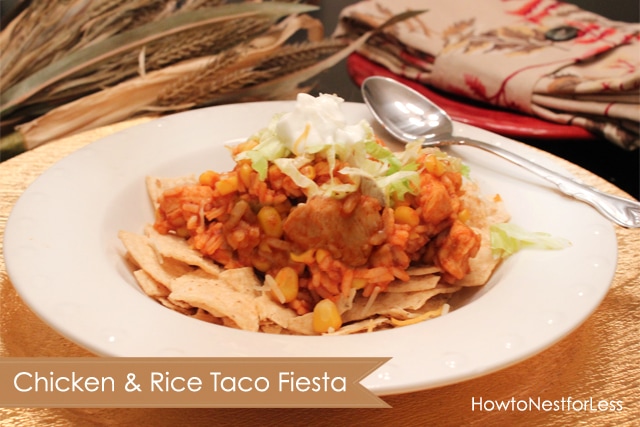 INGREDIENTS:
1 to 1 1/2 lb boneless cooked chicken breasts
1 can chicken broth
8 oz can tomato sauce
1 packet taco seasoning mix
1 can corn, drained
1 1/2 c uncooked minute rice
1 bag tortilla chips
8 oz shredded cheddar
Sour cream
1 bag shredded lettuce
DIRECTIONS:
Chop chicken breast in small pieces. In a large saucepan, combine cooked chicken, chicken broth, tomato sauce and taco seasoning. Bring to boil; simmer covered 5 minutes. Add corn and rice. Cover and remove from heat. Let stand 5 minutes.
Fluff and serve on crunchy tortilla chips. Top with cheese, sour cream and shredded lettuce.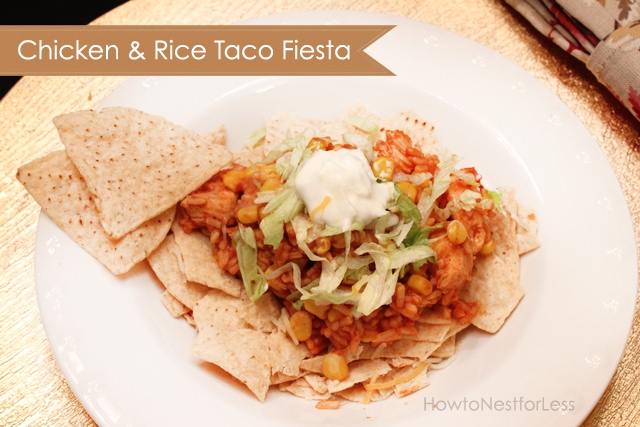 This meal is super easy to make (only about 15 minutes of prep and cook time) and will sure to be a hit with the entire family!
_______________________________________________________
In case you don't know, eMeals is an online subscription of meal plans that gives you an organized grocery list to go along with your dinners for the week (and even coordinate with weekly sales at select stores). They have about 10 different meal plans, including Classic Meals, Low Fat, Organic and Low Carb.  Each dinner for the week includes an entrée and side dishes. All of this for only $7 per month (or $58 per year!).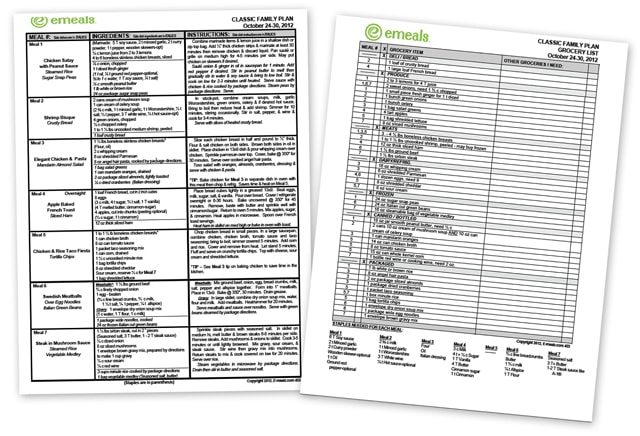 I hope you try this recipe and love it as much as my family does!
And please come back tomorrow because I'll be having a GIVEAWAY for EMeals!
Yep, one lucky reader is going to win a FREE 3 month subscription so come back tomorrow to enter!