If you are looking for some holiday decor inspiration then my Christmas front porch decorations should get you in the spirit!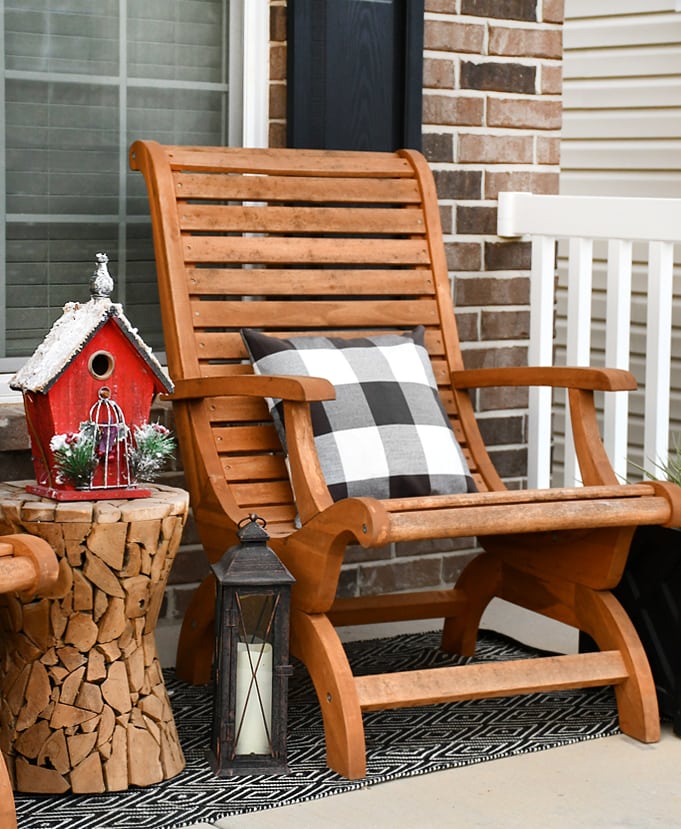 One of my favorite parts of decorating for each holiday season is sprucing up our front porch. There's just something about creating inviting, festive curb appeal to your home. Back in September I created a buffalo check wreath with black and white décor on our Fall porch. Well I decided to follow that buffalo check theme this winter with our Christmas front porch decorations. Let's take a tour…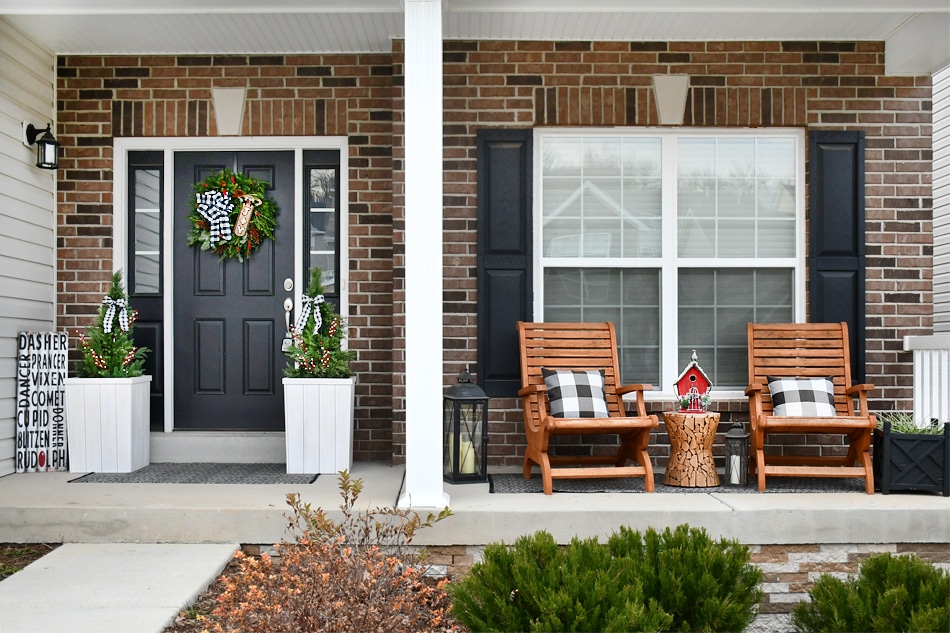 The bushes in my weathered planters kept the same buffalo check ribbon but I added some red and white berries to the mix.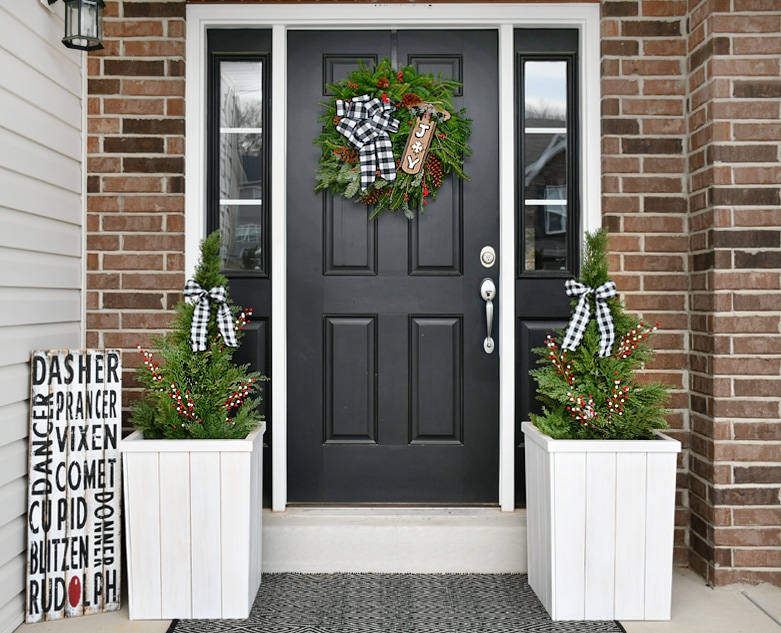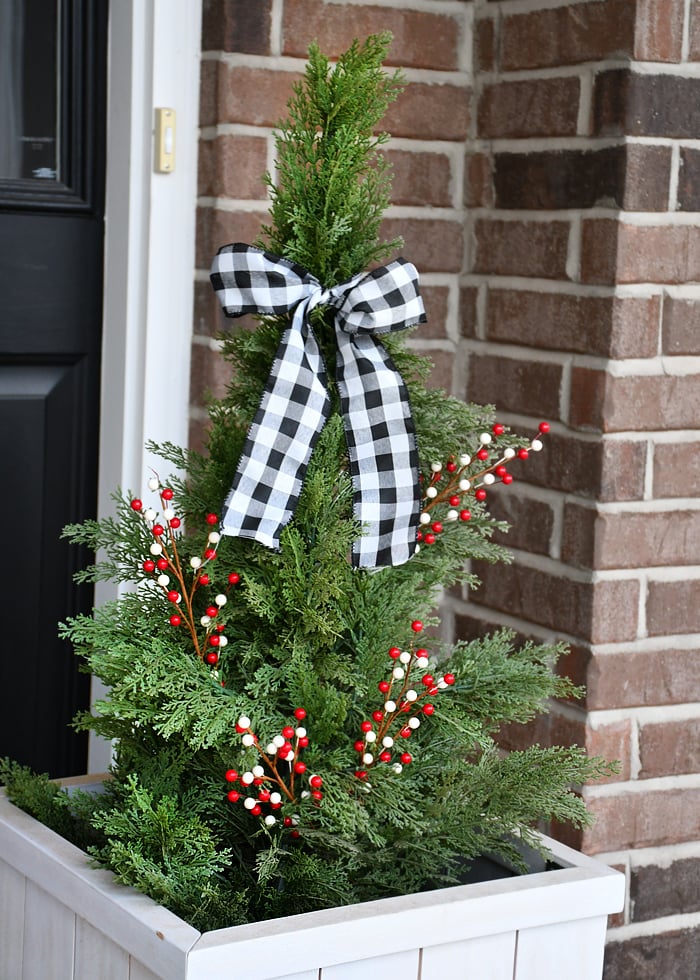 The wreath is my new favorite. We traveled to a tree farm in Hermann, MO last week and I scooped up this fresh wreath for our front door. To tie it in with our Christmas front porch decorations I had them add a stylish buffalo check bow. At the end of the holiday season, I'll keep the bow and JOY sled so I can use them again next year.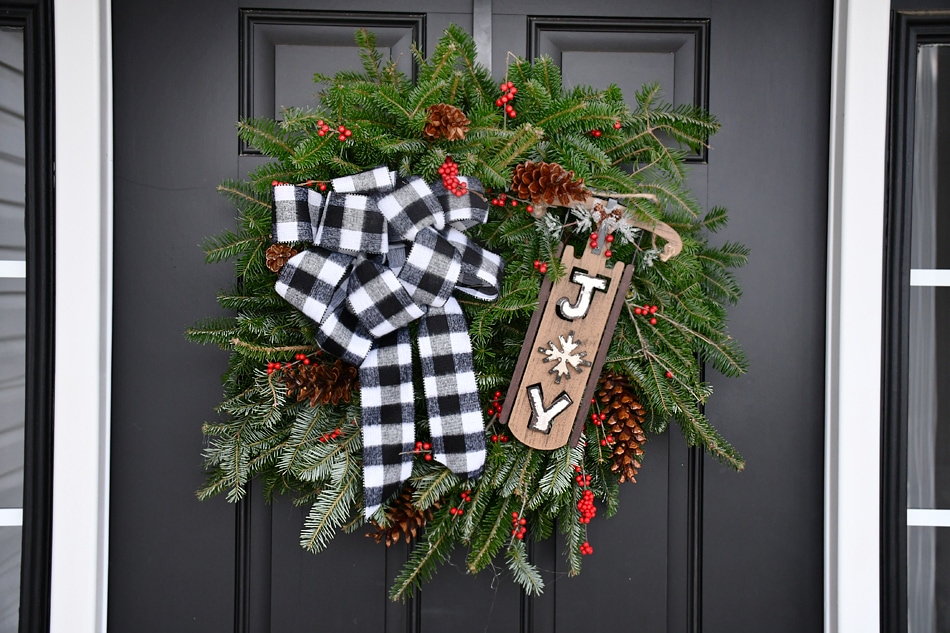 The little Santa's reindeer sign I've had for a couple years (I think I purchased it from Kirkland's). Still one of my favorite pieces and I love its new home on our front porch this year.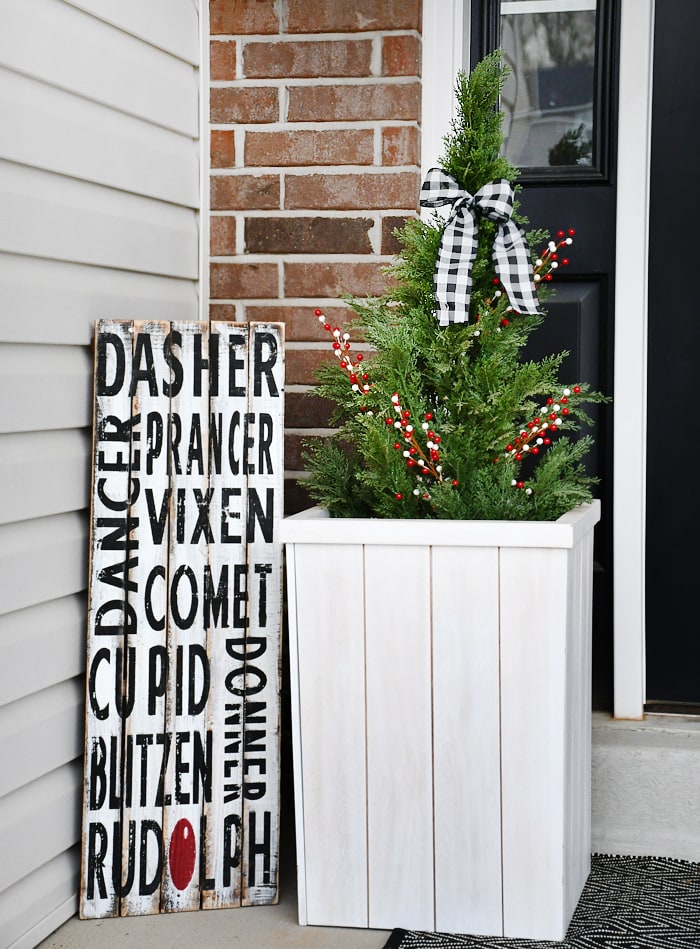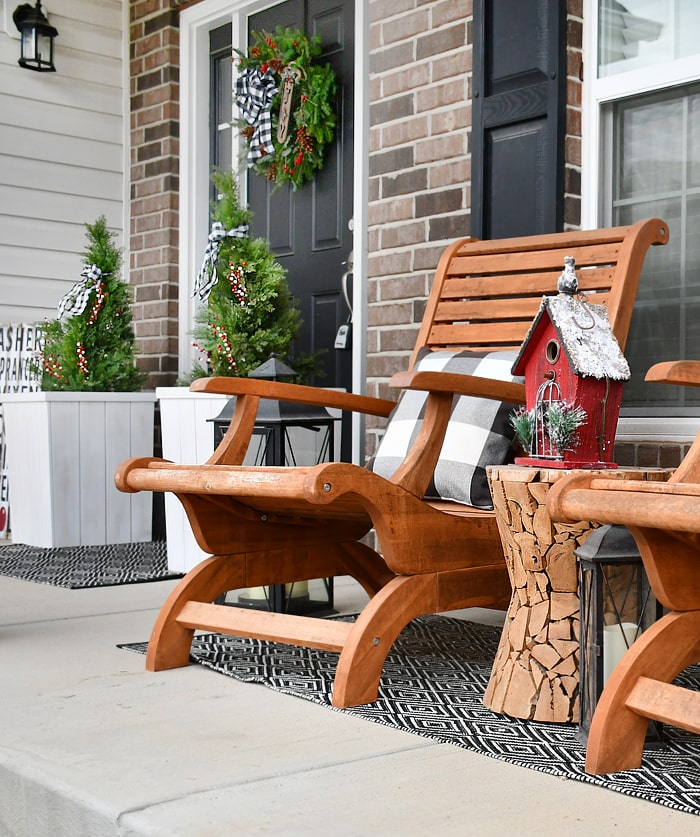 The adirondack chairs we purchased from Hayneedle last summer. Don't look too closely at them…. I really need to re-stain them next summer. But the buffalo check pillow covers have held up nicely. Since they're black, they just need a good cleaning every once in awhile to get the dust and debris off.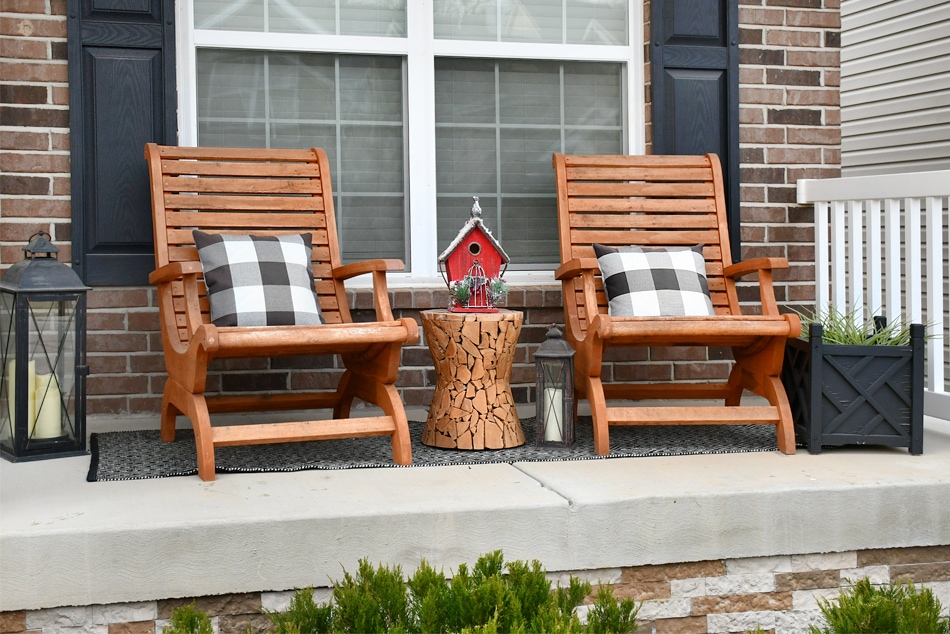 The little house I picked up from Hobby Lobby over the weekend. I really wanted to get some big red bells to sit next to the teak garden stool like the ones I have on my Christmas tree but Hobby Lobby was all sold out. I'm telling you… it was scraps left there on Saturday. People were like vultures gathering every last piece of tinsel.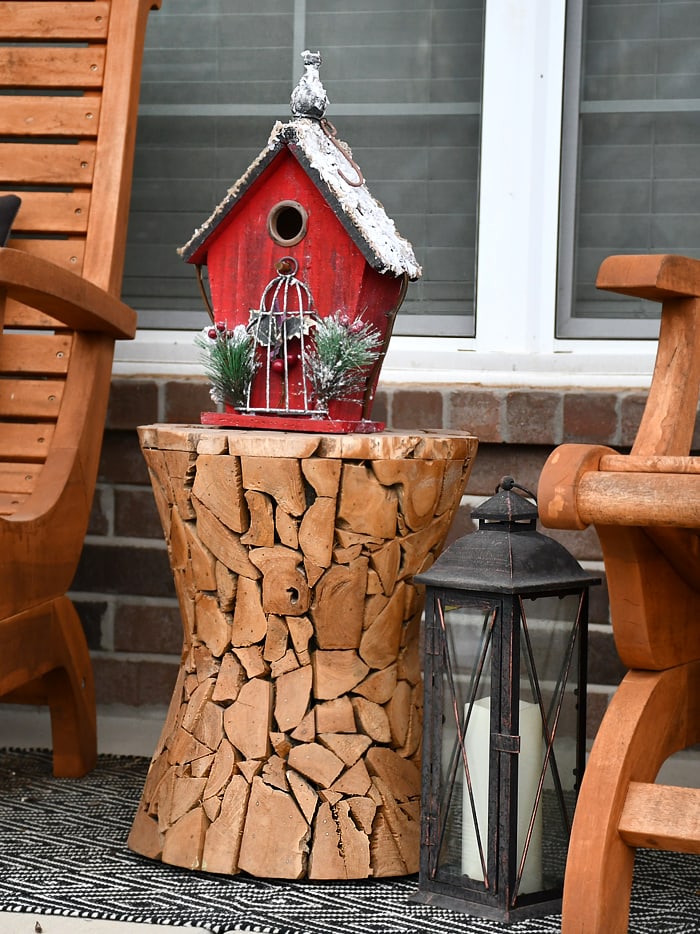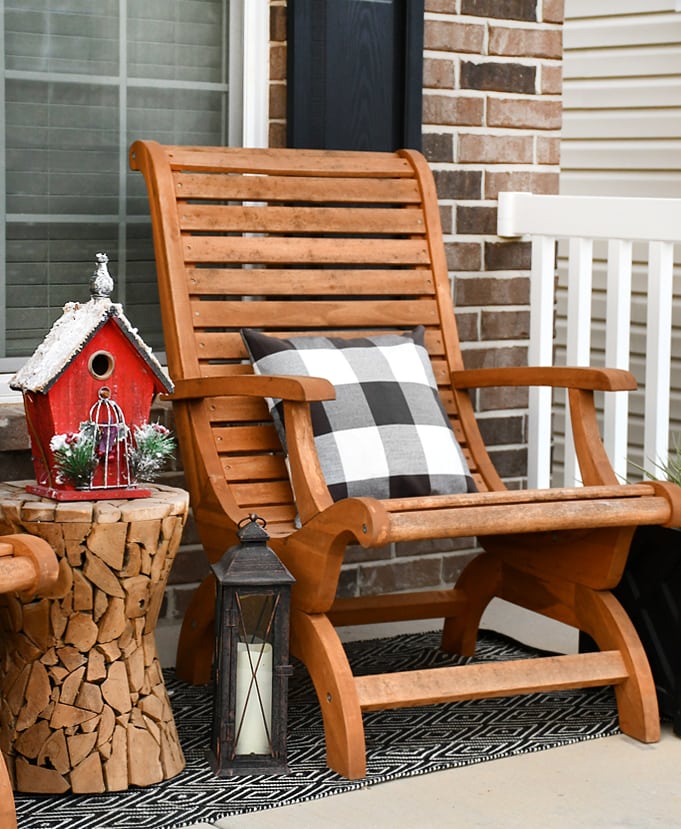 The lanterns I also purchased from Heyneedle and they have LED candles inside of them. We still haven't put any Christmas lights up, so these will have to do for now to lighten up our front porch in the evenings.
And did you notice our new faux stone veneer on our exposed concrete foundation? Yep, we finally finished it. Tutorial coming soon!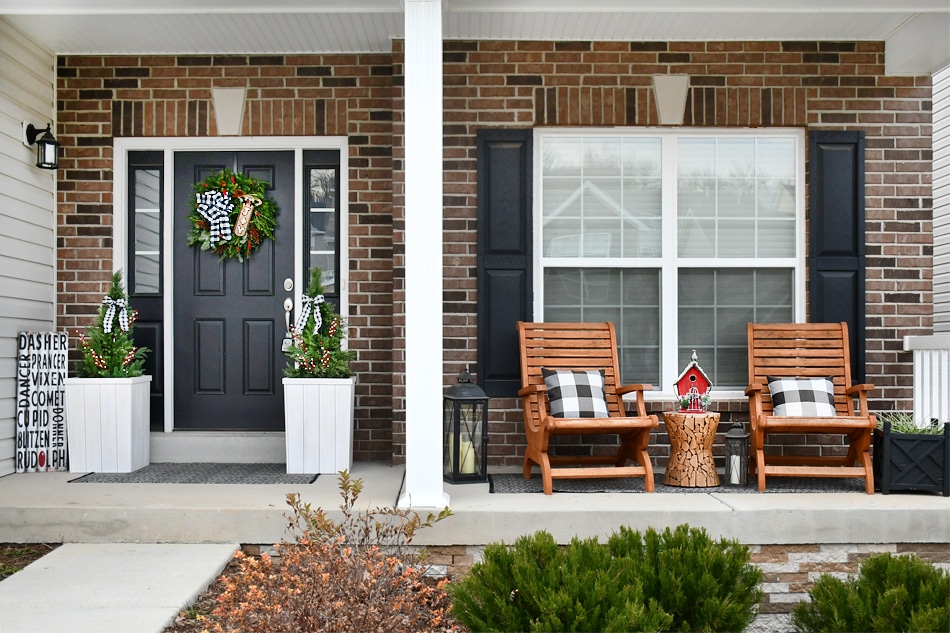 Well, I hope you enjoyed the tour of our Christmas front porch decorations!
Have you guys decorated your front porches yet?