Over the long Thanksgiving weekend, we spent an afternoon getting our Christmas living room together for the season. Normally I'm pretty sad to take down my fall décor since those are my favorite seasonal decorations, but this year I'm really loving our Christmas décor and couldn't be happier with how it turned out. So c'mon… take the tour of our Christmas Living Room!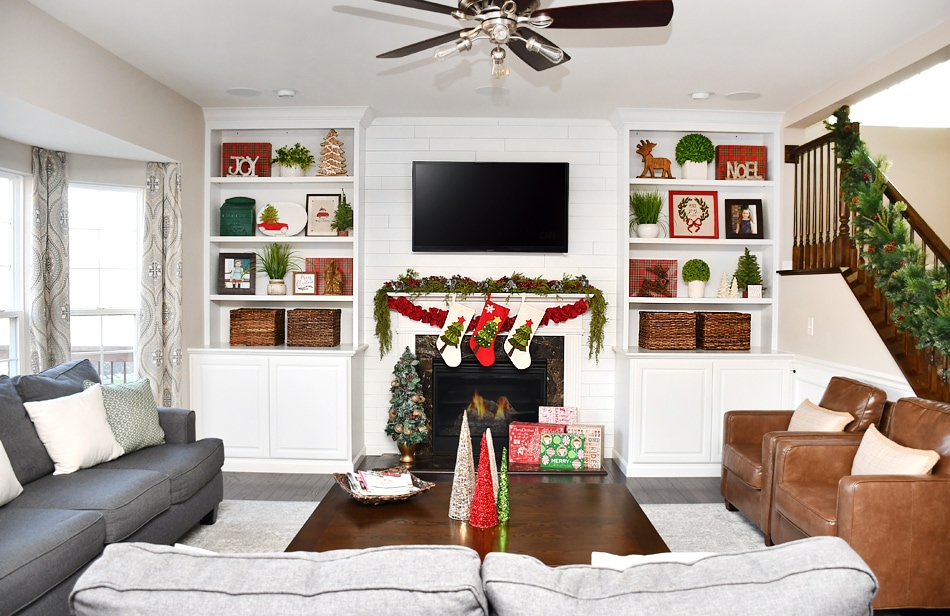 As I've mentioned before, my absolute favorite thing to decorate in our home are the living room built in bookshelves. Since we have all of our books stored in the homework room, the shelves in our living room give me the space to have some fun when decorating for each season.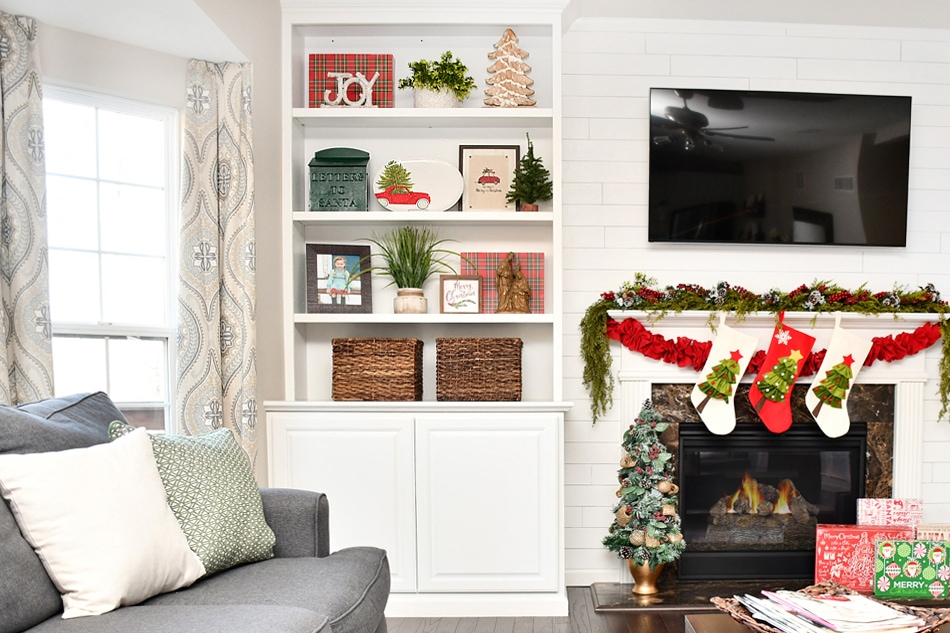 To fill in some dead space behind shorter objects on the shelves, I used some tartan shirt boxes as a backdrop. Cheap addition and adds some color to the white shelving.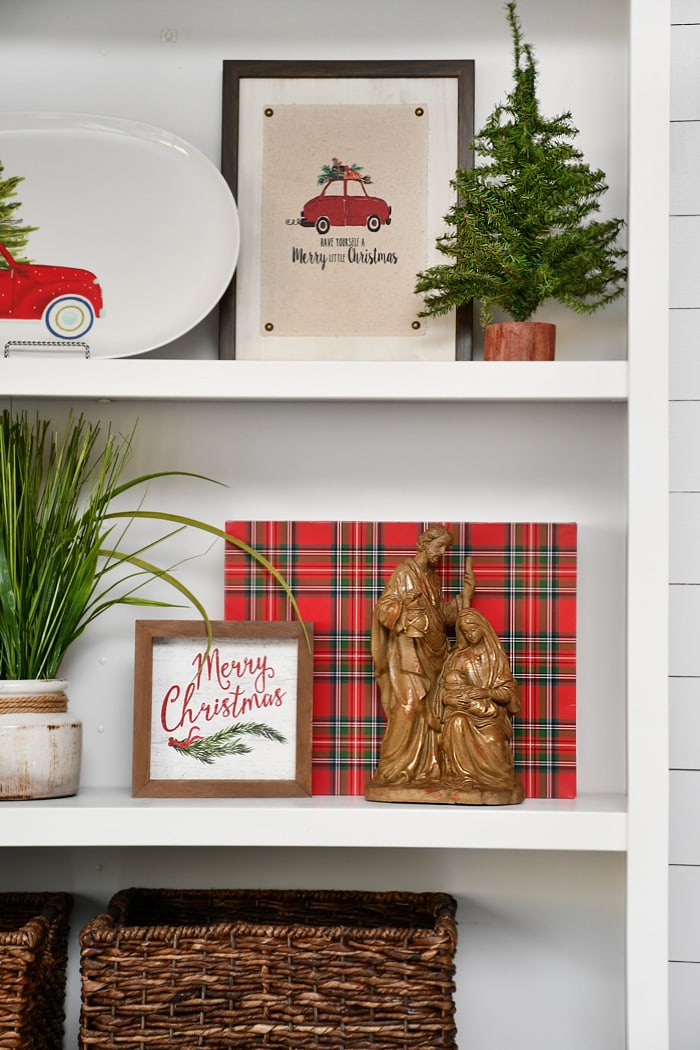 I only purchased a couple new items this year for my Christmas living room, including some new favorites: theLetters to Santa Mailbox and the car/tree plastic serving platter (both are from Target).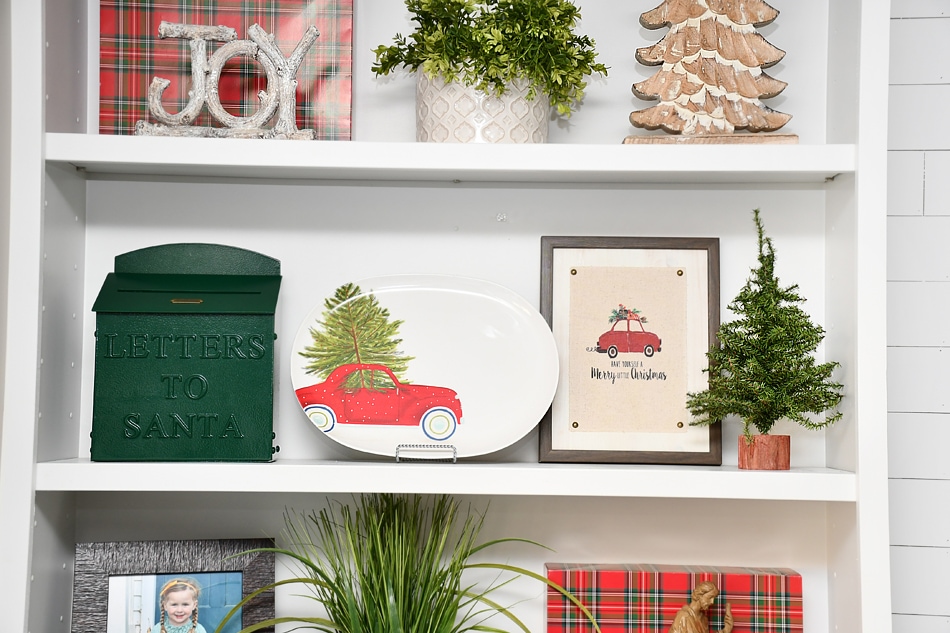 For the fireplace mantel, I kept the same greenery I have up there year-round; I just added some little pinecone/berry spray from Hobby Lobby. I highly recommend investing in one good greenery garland, then adding cheap spray pieces to decorate for each season.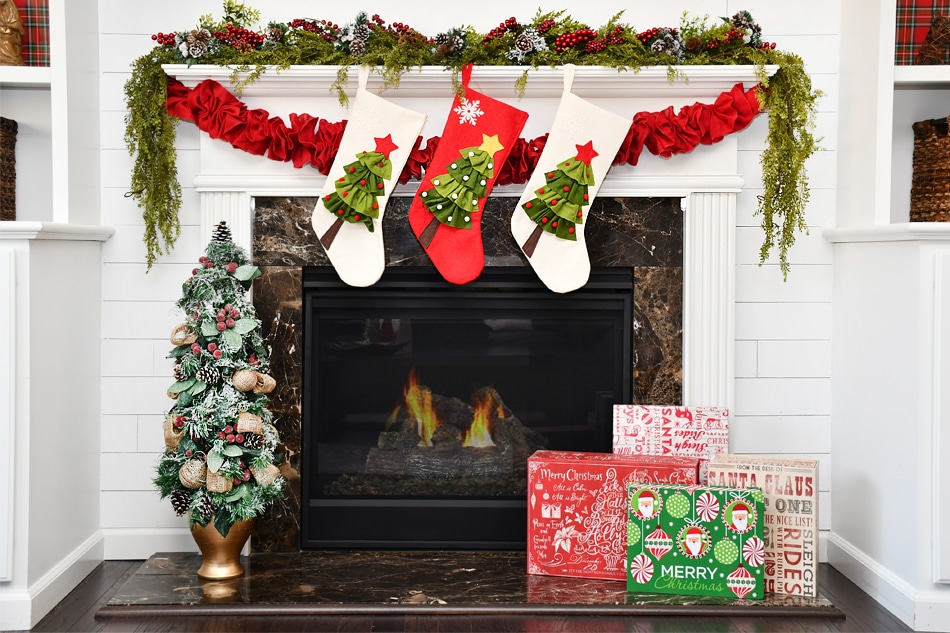 A close up of the other bookshelf…
You can see I kept a lot of my everyday greenery in there, just added a few Christmas items around them.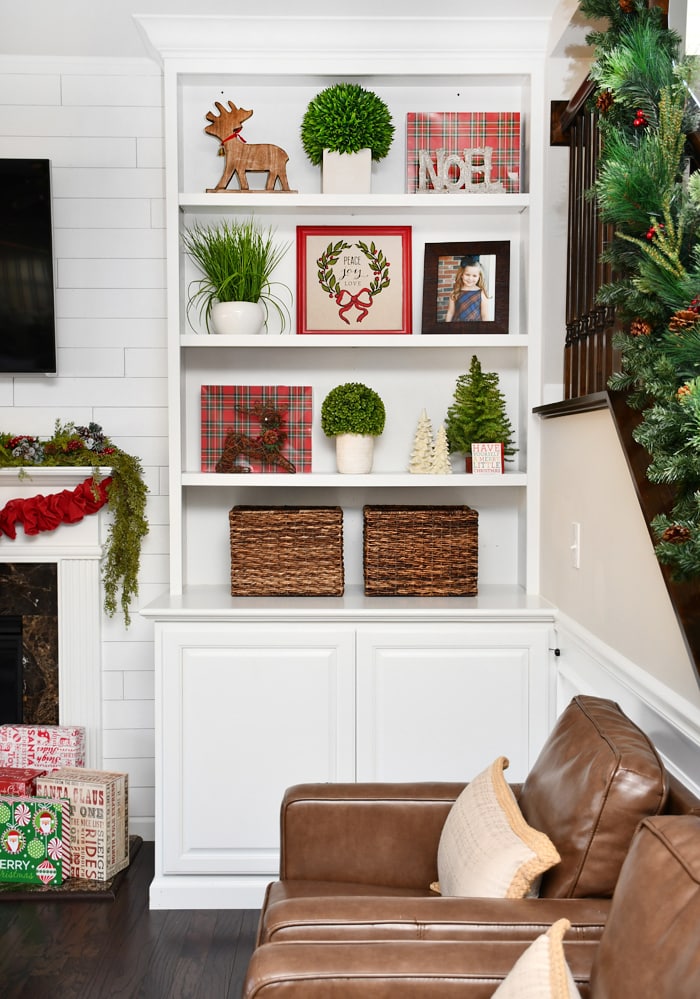 Making our way around the room… I really wanted to upgrade my staircase garland this year but since they are crazy expensive I decided to just enhance the current one I have. My current garland is 9ft and from Ace Hardware. Only $10!! To make it fuller, I just added a couple pieces of spray and it really filled out the garland.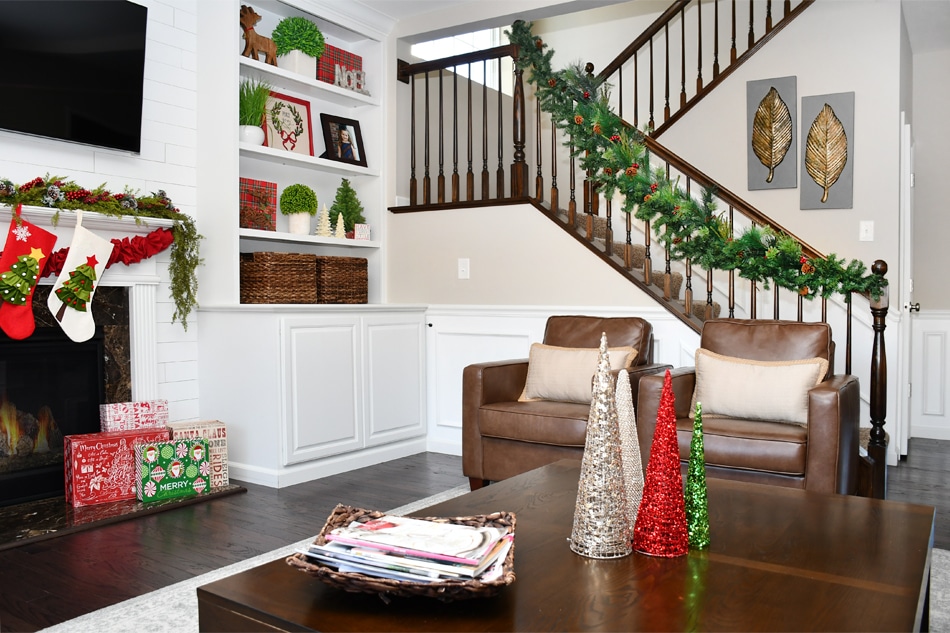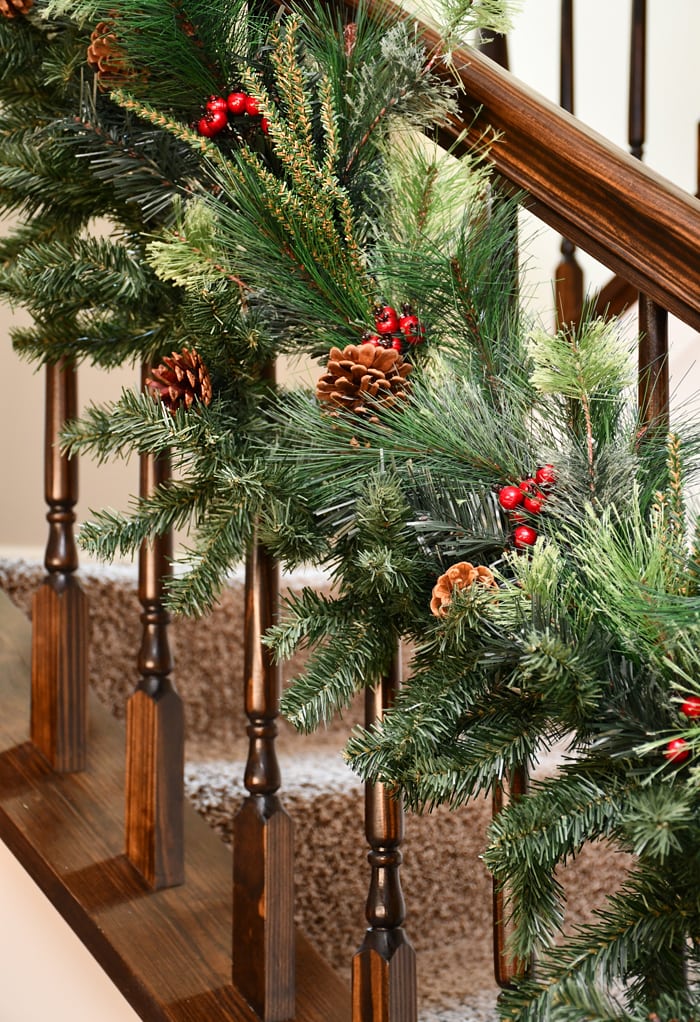 Speaking of greenery… let's talk about our Christmas tree. It's in the back of our living room between our two couches, backing up to the breakfast room and kitchen… right in the middle of all the action.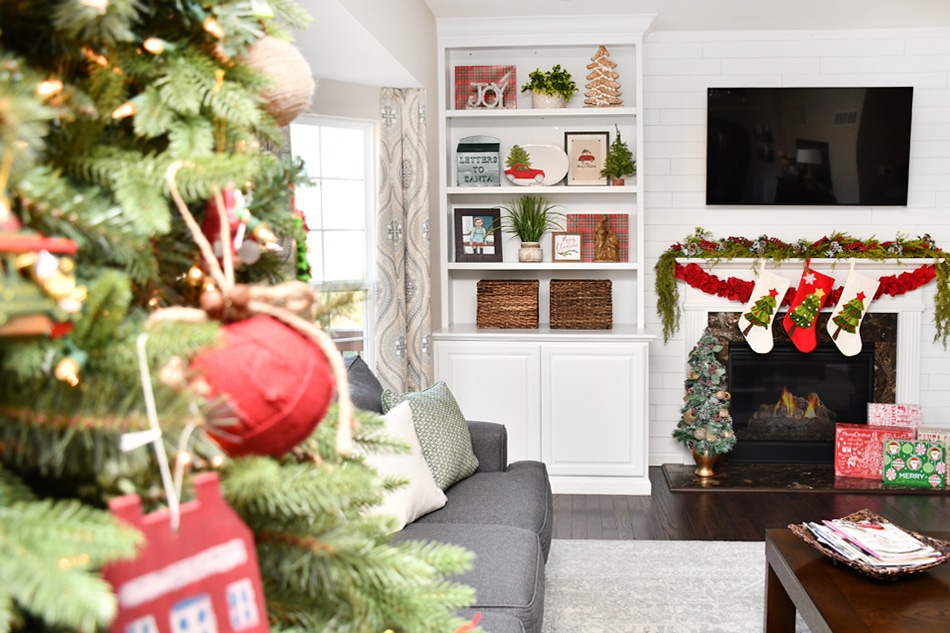 We always do an artificial Christmas tree and I've had this one for a couple years. This year I changed up the ornaments a bit by adding some twine-wrapped stars and balls, then topped the tree with some big bells I scooped up at Hobby Lobby.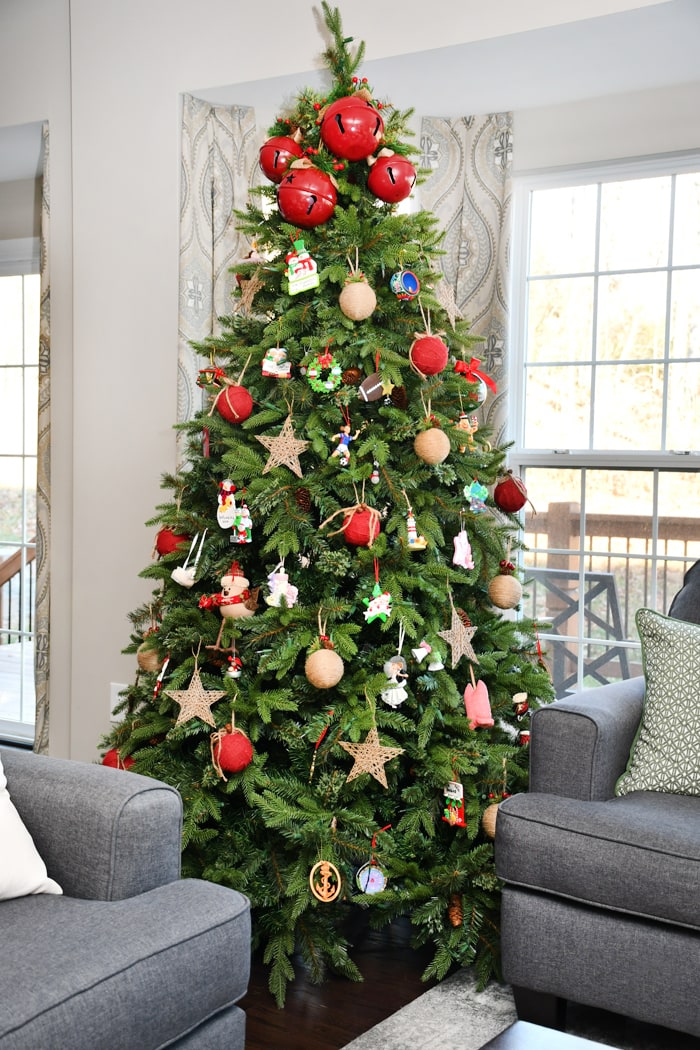 I'm a huge collector of meaningful ornaments. We try to snag a new one from every little trip or vacation, plus we get a family ornament every Thanksgiving weekend personalized with our names and the year. I think one of our favorite parts of the Christmas season is putting up the tree as a family and sharing those memories all over again.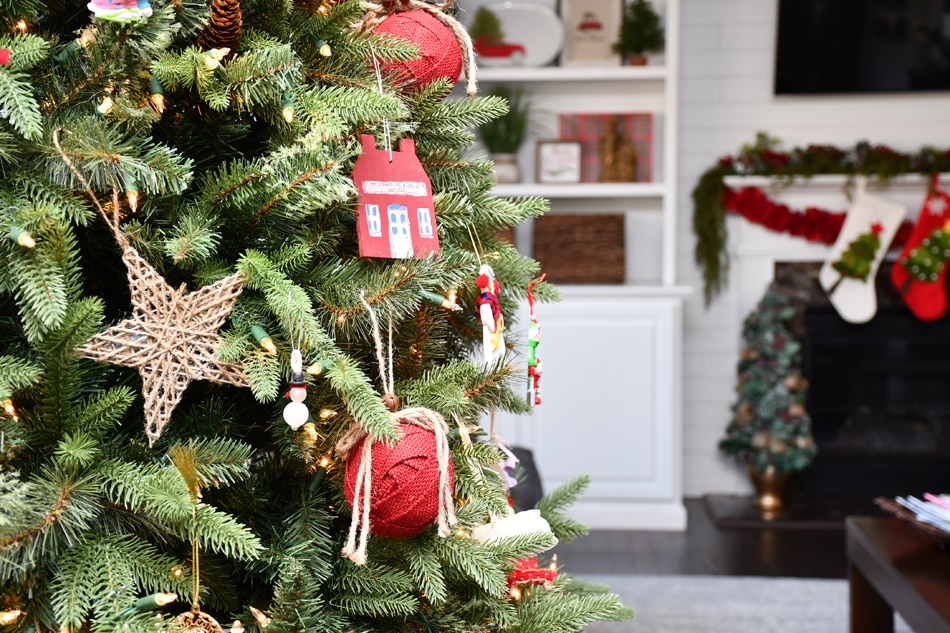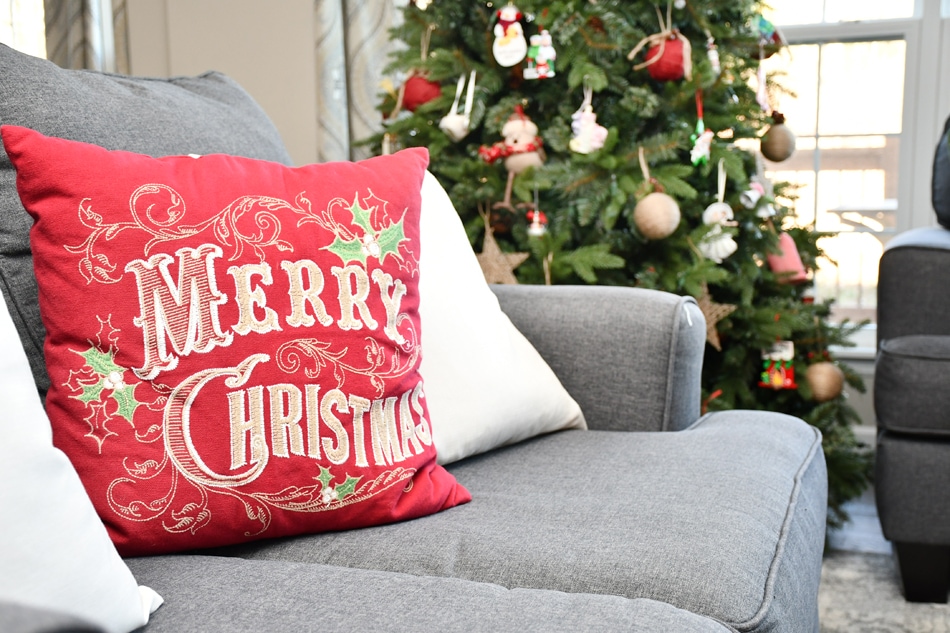 I didn't go too crazy with pillows this year; I only added one red pillow that was an old purchase from Pier 1 Imports a few years ago. I also added some glitter cone trees on our coffee table that we've had for awhile. I have no clue where they're from but I can tell you Ben hates anything with glitter so the fact that I get to have these up for one month out of the year makes me feel like I've won a small victory in our marriage.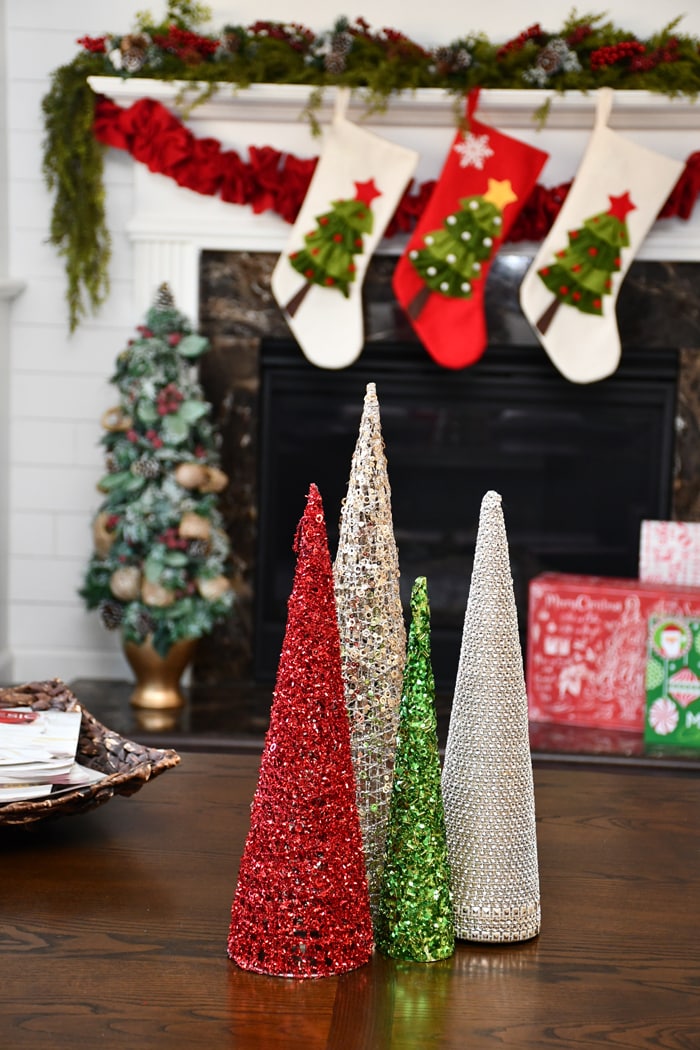 So that's it for our Christmas living room decor.
I'll share with you guys my kitchen early next week!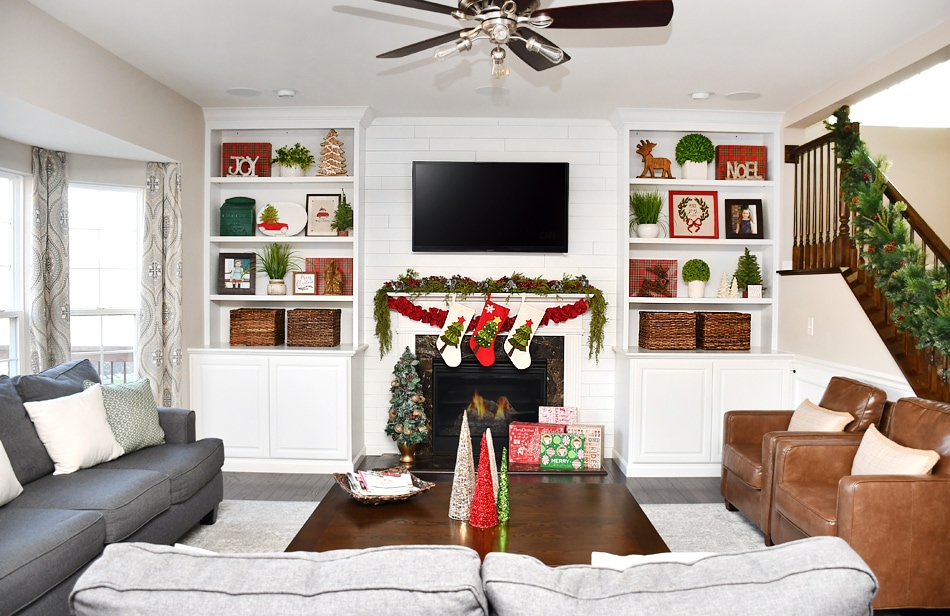 For more Christmas decorating ideas, CLICK HERE.