So yesterday I showed you the first room in my new home to get painted… my hearth room! Oh, it's so nice to have one space in the house without stark white walls.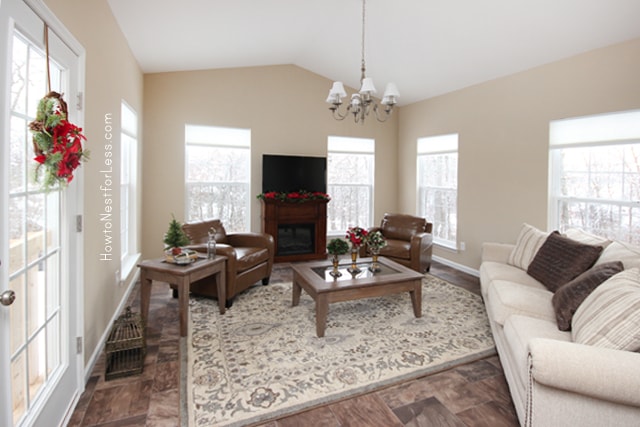 I'm actually a huge fan of the paint brand I used from Ace Hardware, the Clark+Kensington line. I first used it in my neighbor's laundry room makeover in the gorgeous grayish blue color Lucky Charm…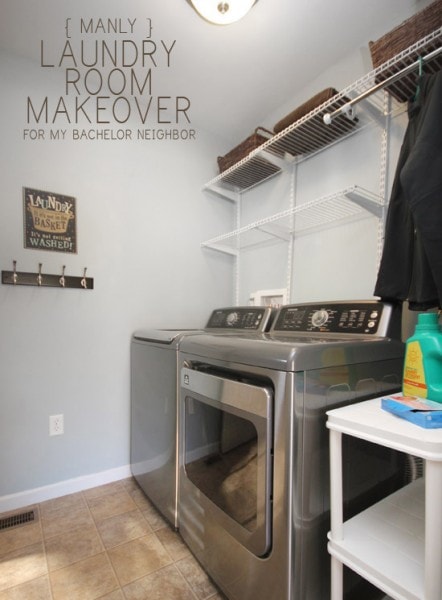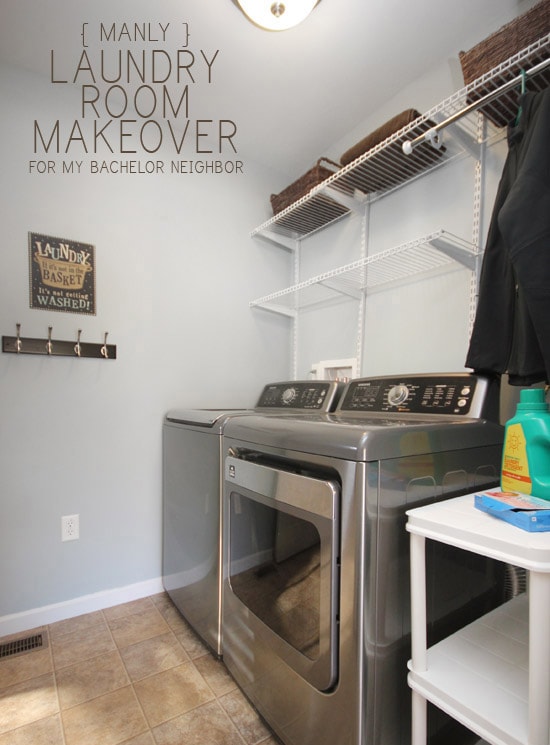 So this time I went with the Mocha Icing shade for my hearth room to keep it neutral, but still with a bit of warmth.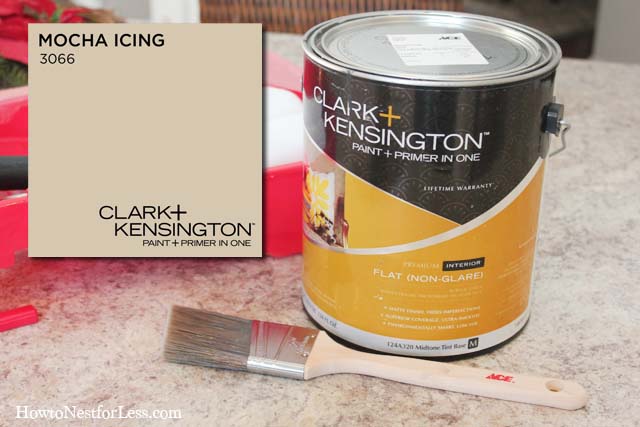 I wanted something to make the vaulted ceiling pop, and I think it worked. It's amazing what a fresh coat of paint can do for a space. Now all I need are some window treatments and maybe a new rug in this space.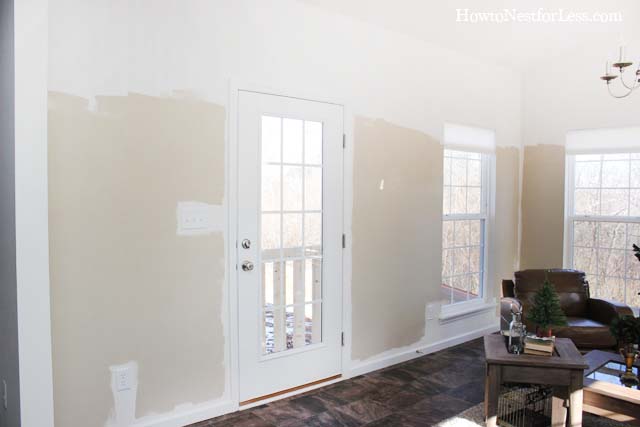 Well of course being part of the Ace Hardware blog team comes with some cool benefits for YOU as well. One lucky reader is going to win a $100 gift card to Ace Hardware to spend on Clark+Kensington paint or whatever else you need!
Winner will be chosen next Thursday and notified via email.
GOOD LUCK TO YOU!
And stay tuned for more updates to this space!