Rae Dunn pottery has become rather popular in recent years. Its simple style is perfect for many types of decor styles. Rae Dunn pottery is especially popular among those who love farmhouse style.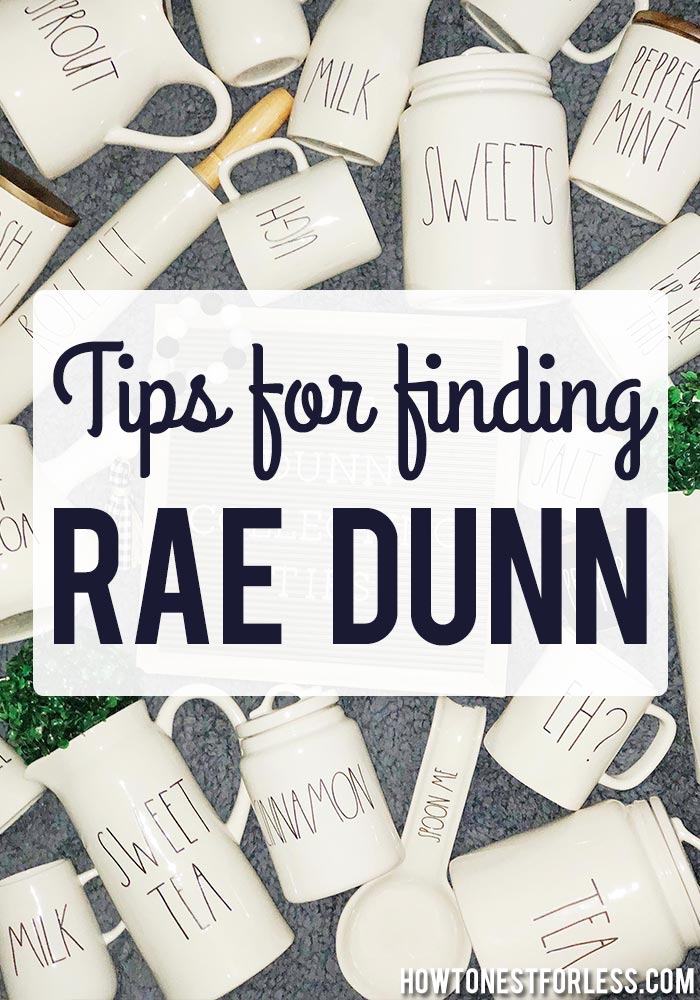 Hunting can be discouraging when the hard to find pieces aren't on the shelves while stopping by your local TJ Maxx, Home Goods, or Marshall's. However, there are several helpful hints I've gathered from seasoned Rae Dunn collectors from around the country.
Early Bird Gets the Worm the Rae Dunn
Start out by going when your local store opens in the morning. There may be a few hunters already waiting, but don't let that intimidate you.
Keep Your Eyes Peeled
When the doors open go straight to where that store keeps their pottery, mugs, and other breakables, if you aren't sure follow the crowd. This is where you will more than likely score a piece. If you've checked out that area and there's nothing, don't give up yet. Most stores get a truck of new products Monday-Friday before the store opens. Check around the store for stockroom carts loaded down with new merchandise. These carts are usually gray and are about 6ft tall with 4 shelves, or they might use a flat cart to wheel product out of the stockroom. Sometimes the workers are behind and the pieces haven't made their way to the shelf yet, you might get lucky checking out what's on the carts.
Ask an Associate
If your store doesn't get a truck in the morning, it's likely they receive it later in the day. You should check with an employee of higher rank and ask when they usually receive their truck. When speaking with employees, refrain from using the words "Rae Dunn". Since the pottery is highly sought after, it is a company wide rule that employees don't give any information out about when they stock the shelves or receive it. Try using phrase "When do you guys generally get new items in stock?" You're more likely to get an answer when avoiding talk about Rae Dunn pieces specifically.

The Buddy System
When at opening, waiting for the doors to open or checking other times in the day try to talk with other people hunting, make friends who share the same hobby. Finding items is thrilling, but what if you miss a day, can't always go at opening, or just might not be quick enough? Find someone who's willing to share items they find and vise versa. That way if you can't make it to opening or to the store that they might be able to grab an extra piece for you, and when they can't go you can return the favor. Having a "Dunn Buddy" is one of the most important components to growing your collection.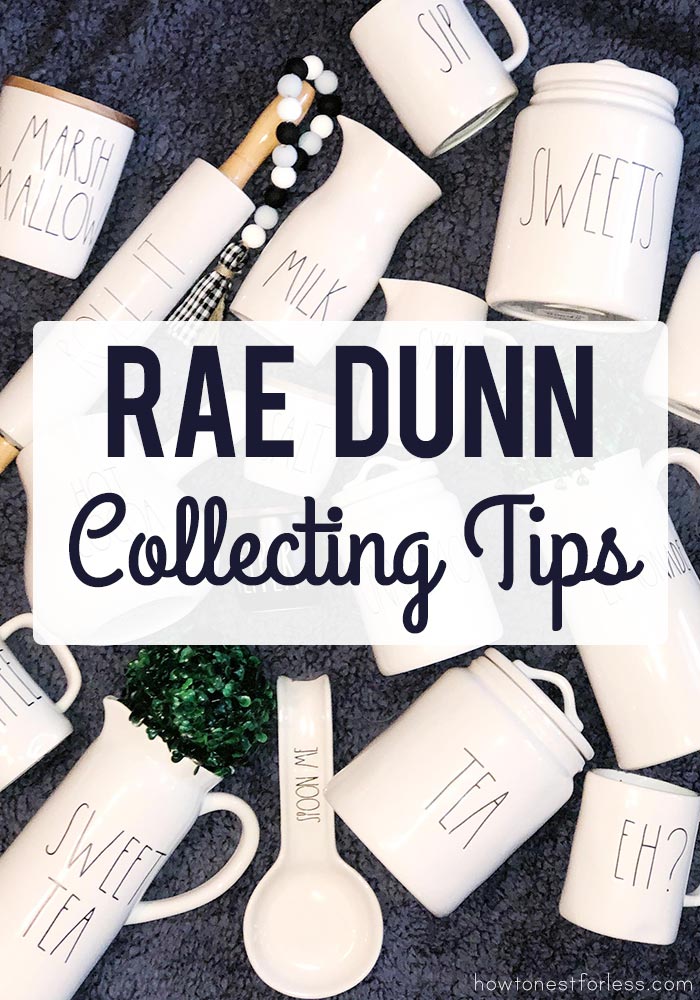 Buy/Sell/Trade Groups
On top of having your Dunn buddies there are several Facebook groups available for newbies and long term hunters. These groups vary from people posting what they found for the week or to give you tips on how to decorate and showcase your cream colored beauties in your home. You can also check out some of the buy/sell/trade pages to potentially get a piece you might have missed.
A few Facebook pages to check out:
-Rae Dunn new releases, circulation, & information *NO BST*
-Girls just wanna have Rae Dunn (Men are allowed in this group as well)
-Rae Dunn display inspiration and home decor
Buy Rae Dunn Online
Don't feel like braving the crowds? Shop for Rae Dunn online! Yes, you can score some amazing pieces here!