I know not everyone crafts like a rockstar (including me), so I thought today I would share a great beginner project that anyone can do– a rope vase.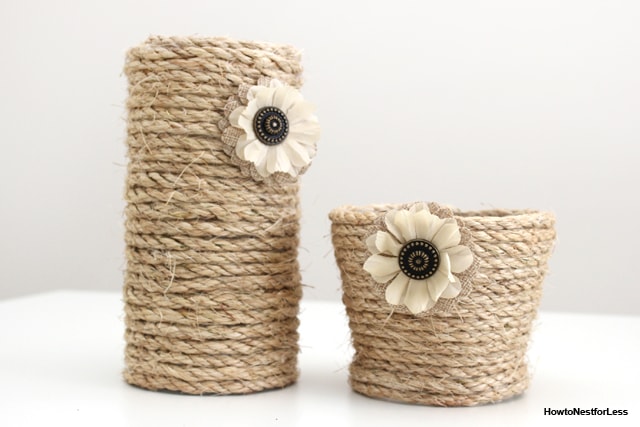 Yep, super simple and looks great as a centerpiece or end table décor. And you only need a couple supplies to create your own rustic, rope vase:
• glass vases … Dollar Store or Goodwill
• sisal rope … found here
• hot glue gun … found here
• scissors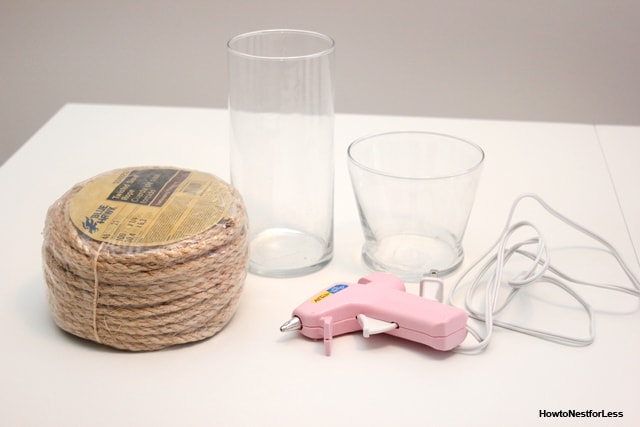 To begin, start hot glueing the rope to the base of the vase. To make sure you're flush with the bottom of the vase and you won't have any weird gaps or waves, place it on your table and check the placement of the first line before you continue gluing the rest (trust me on this).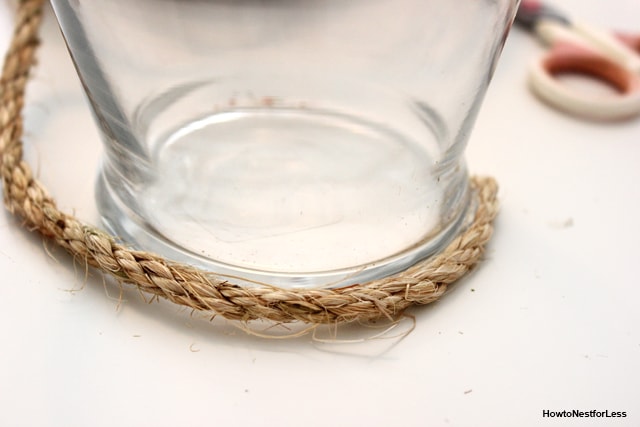 Add lines of hot glue working your way around the vase, working in small sections at a time. Instead of using little dots of glue, I decided to use full lines so this vase would last and the rope wouldn't shift over time.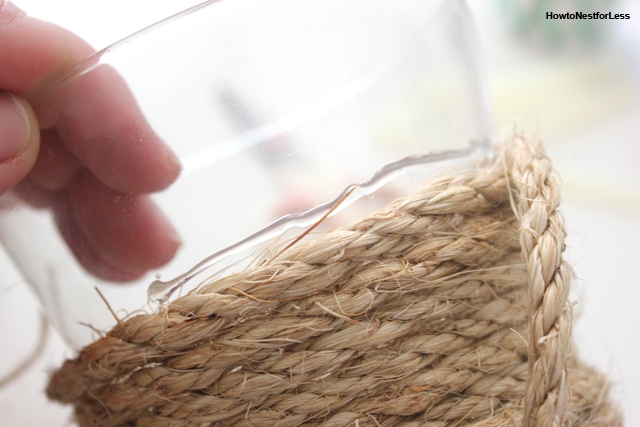 While gluing, keep pinching together the rope to avoid gaps. Use extra hot glue where needed.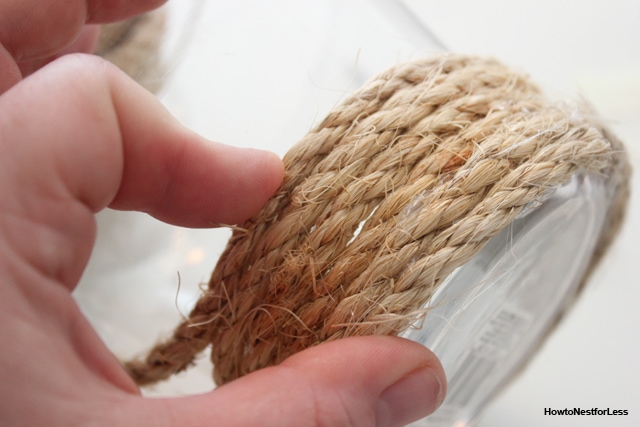 Note: I did not cut the rope off the spool while working continuously around the vase. Just keep going and save your cut for when you get to the top of the vase.
Make sure you slightly overlap the top edge of the vase with the rope. Use a good amount of hot glue under the rope edge to finish off. Then trim any excess rope hairs.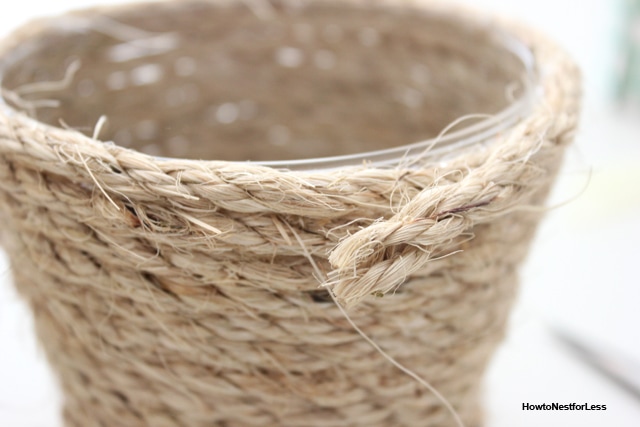 About 20 minutes later you should have this!
Not bad… but it could use some bling.
I've had these little flowers in my craft room drawers for about 2 years. Guess it's about time I used them. They're from Michael's and I got them on clearance for about $1.50 for the pair I think.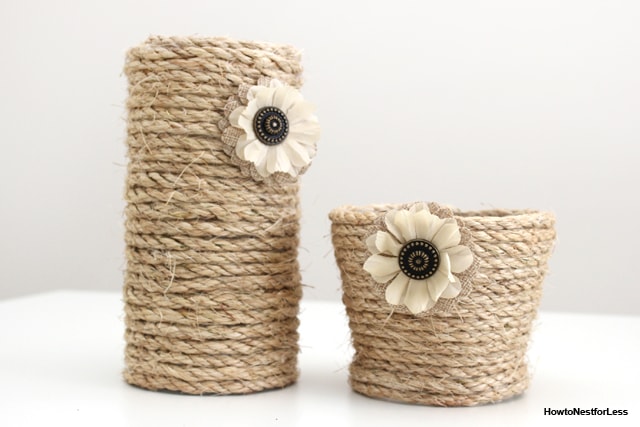 Not to shabby, right?
Especially for a project that cost just a couple bucks.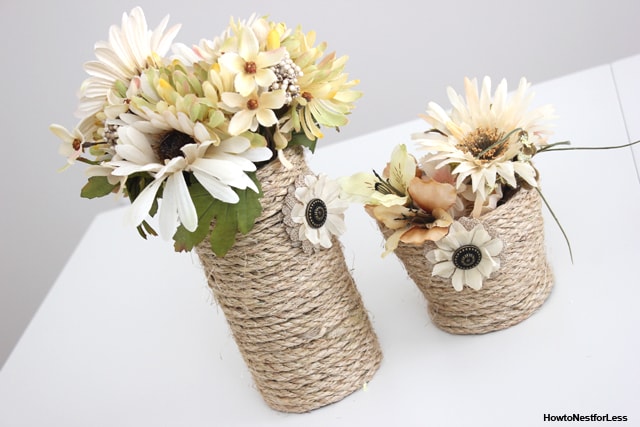 And trust me, anyone can do this rope vase project!
GOOD LUCK!