I really hadn't planned on crafting anything last night, but while I was at Michael's yesterday I spotted some plain flip flops for $2 a pair. My kiddo just happened to break her white sandals on Saturday, but it's getting towards the end of summer and I don't want to spend a lot on a new pair of shoes. So, there goes my brain… I could probably add a little pizzazz to these bland flip flops for my darling daughter. I scooped up a pair of black and white for a grand total of $4!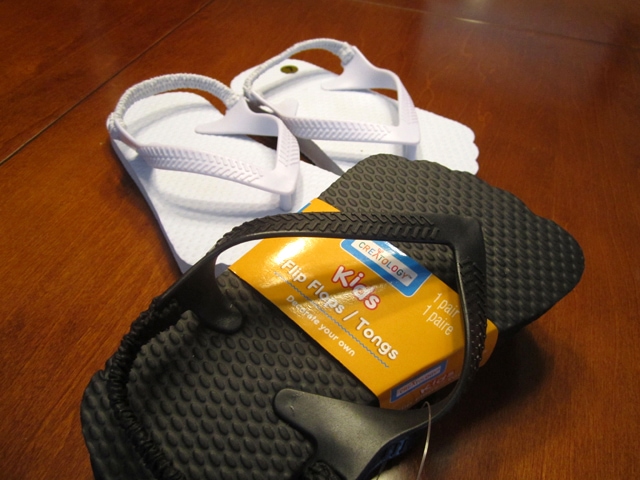 As I was walking towards the register I spotted some curly hair bows near the ribbon section for $4 per pair. Cute, huh?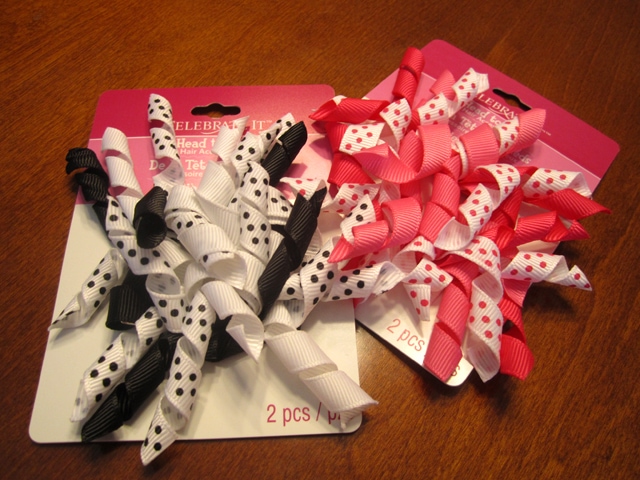 The curly ribbons were glued to little hair clips, but I could easily get these to work for what I have in mind!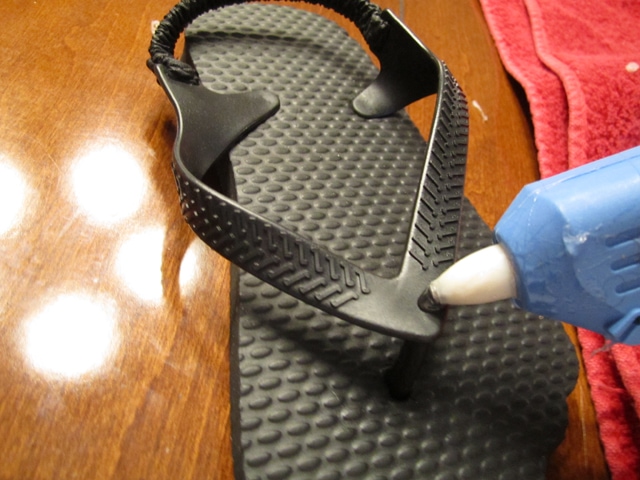 When I got home, I tugged the hair clips off the back of the barrettes. Then I used my own handy dandy glue gun and attached the curly ribbon to the flip flop straps.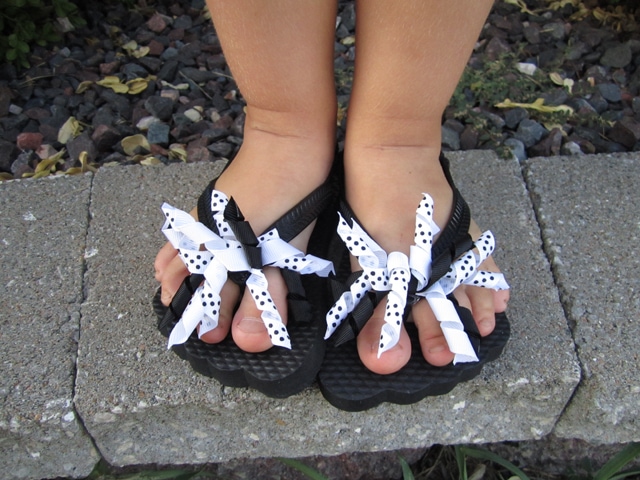 Voila! I'm a genius! The next Picasso! or Vera Wang! OK…No, not really. This was the simplest project to date and writing this post took longer than the actual project.
OK, now for the white pair… I decided to strut my stuff and add a little extra something. I had some ruffle ribbon around the house so I cut two 3″ pieces and glued them to the straps.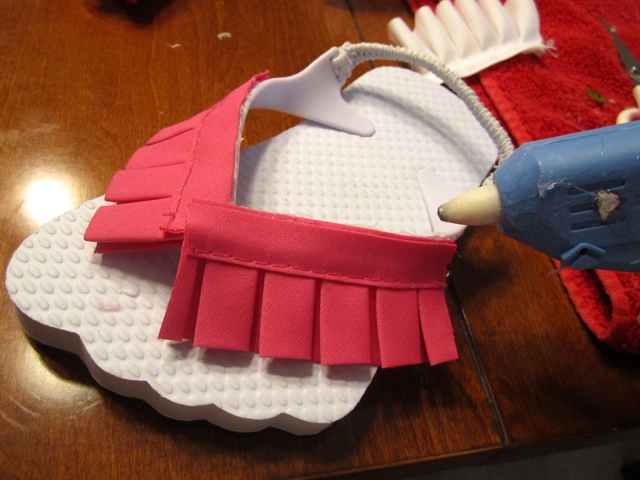 Once the glue was dry, I added the curly ribbon to the crossing of the ruffled straps.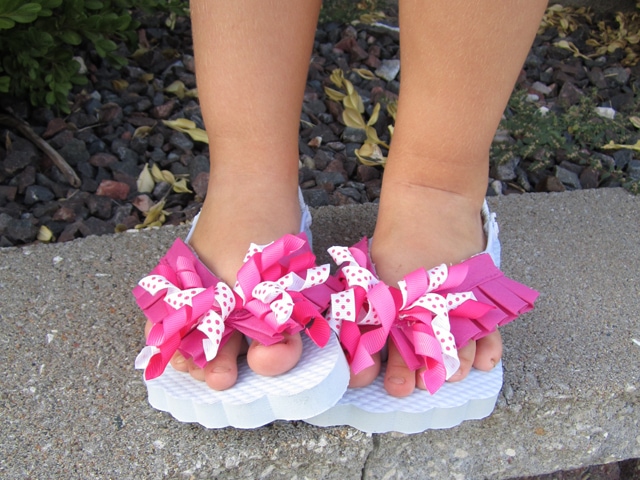 Yep, like I said before, it's that easy!
My costs were $4 for both pairs of sandals and $8 for the curly ribbons. Total cost of $12 for BOTH pairs of flip flops! I think they're super cute so I'm happy 🙂 Don't you love easy projects that just come to fruition? I certainly do!
Linking up to: Savvy Southern Style