This is a Sponsored post written by me on behalf of World Market for SocialSpark. All opinions are 100% mine.
Ah, Father's Day is fast approaching, can you believe it? Since we're always scrambling between my family and my husband's family for the festivities, this year I thought we would celebrate at home with just the 3 of us beforehand.
So what did my hubby request? Some good ol' Amercian sliders! Yep, we turned our house into Daddy's Diner.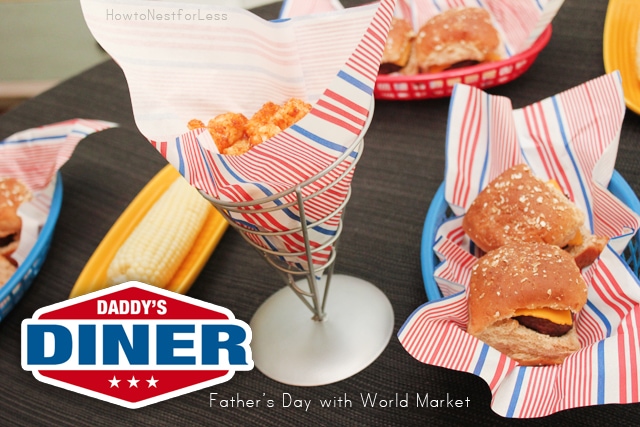 While shopping at Cost Plus World Market last week I found some amazing Father's Day Gifts. They had an entire section of BBQ & Grilling supplies.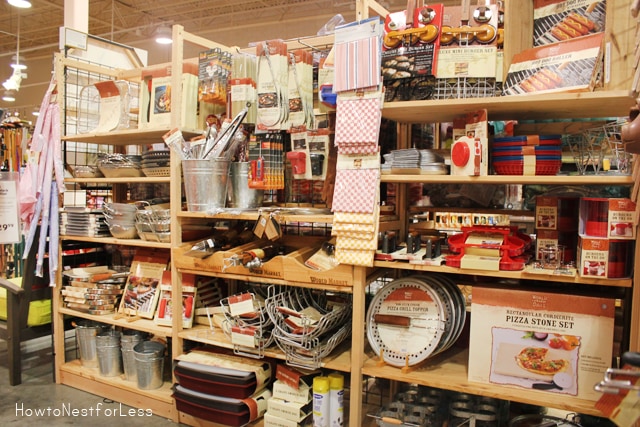 I scooped up a bunch of stuff for him, including a Deluxe Mini Burger Set and 6 pack of spices and BBQ sauce.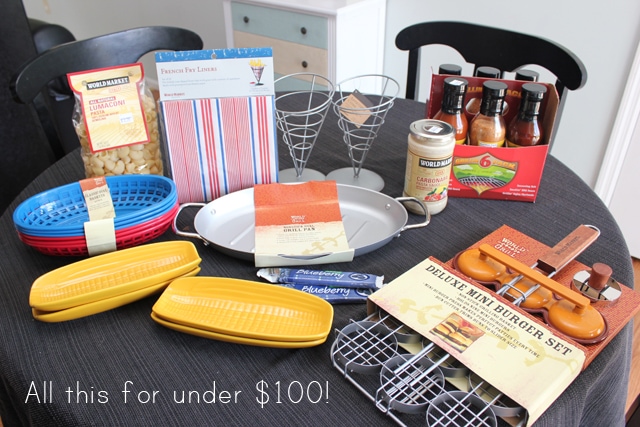 My husband was pretty stoked and wanted to do the barbequing himself (c'mon, how can I argue with that?)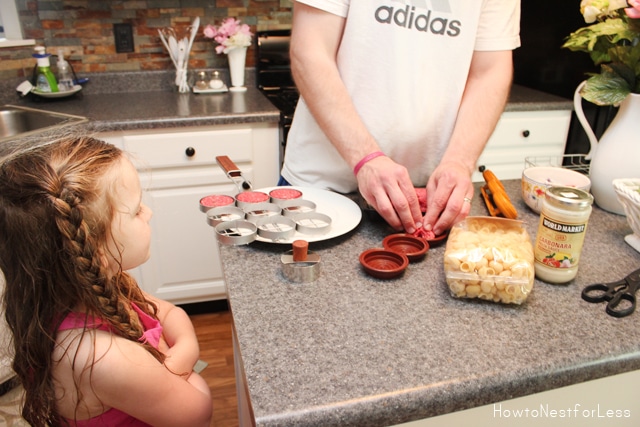 And I have to say that our spread was better than any diner! We ate mini sliders, corn on the cob, tatertots and pasta (ooh, the pasta and sauce from World Market was delicious!).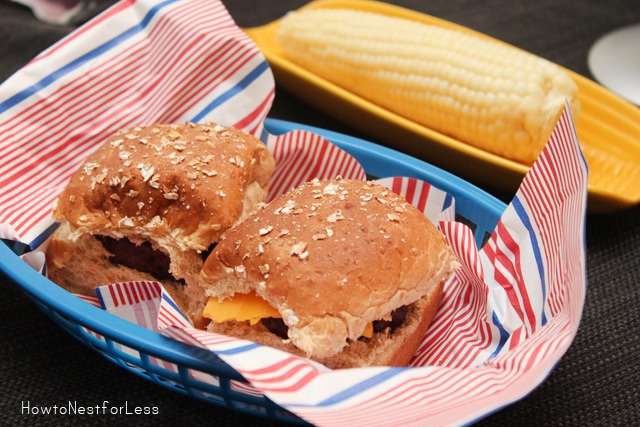 I picked out some adorable supplies too to make our home feel like a real diner, including food baskets, french fry holders, corn on the cob plates, and the little papers to line the baskets/holders.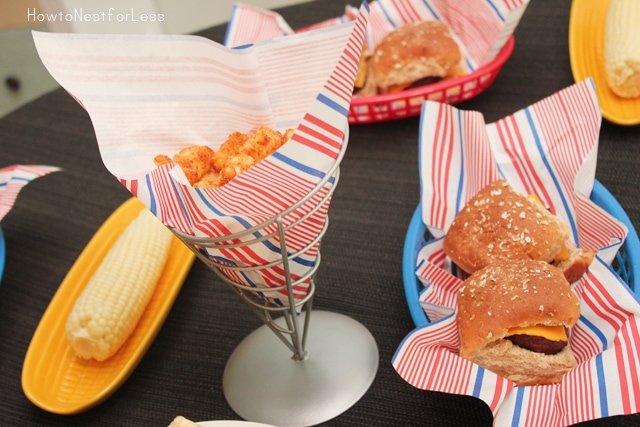 And of course I spied some things for myself when I was at World Market. LOVE their furniture! Seriously, I want one of their plank wood tables in my dining room.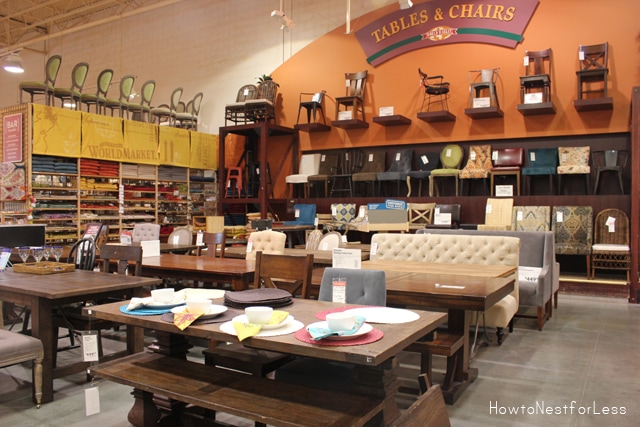 So Cost Plus World Market is Celebrating Dad this year with our Dad's Day Sweepstakes. Facebook Fans can enter for a chance to win one of 4 Weekly Grand Prize Packages: $1,000 World Market gift card for you and a $1,000 World Market gift card for dad to celebrate his special day!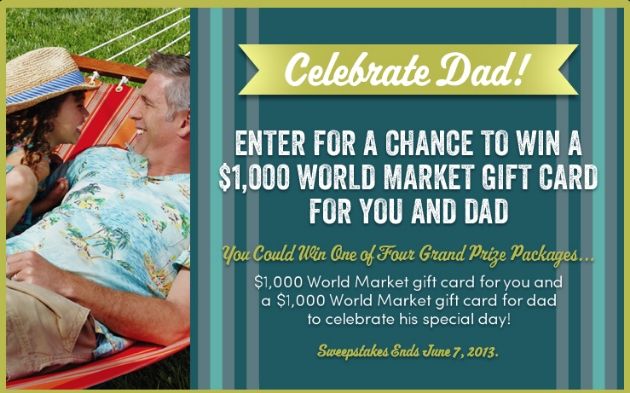 Participants can earn bonus entries for liking the World Market Facebook, Twitter, Pinterest, Instagram & Tumblr brand pages (via World Market's Facebook page) for more chances to win. Nominate your Dad here.
All in all we had a nice little Father's Day at home with just us. And my husband definitely deserves to be spoiled for a day… he just graduated from college last week and started a new job. One proud wife here!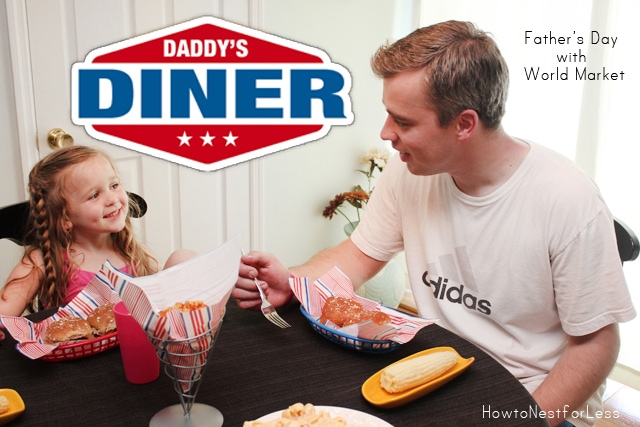 So, do you have any big plans yet for Father's Day?
What do you think about Daddy's Diner?