My neighbor and good friend will be having her 4th little bundle of joy any day now! To welcome him home, I decided to make a cute little diaper wreath, just like I had at the hospital when I gave birth to my little lady.
So I ran out to get some supplies… A wreath form, diapers, ribbon and some cute little baby items like rattles, spoons, pacifiers, a teddy bear and a couple other little things.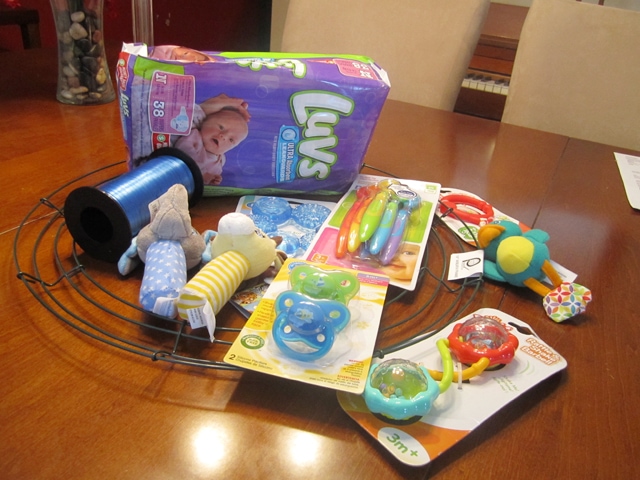 First I hot glued the diapers around the wreath form until I filled in the entire wreath comfortably. Just a little line of glue at the top of each diaper to seal the sides together!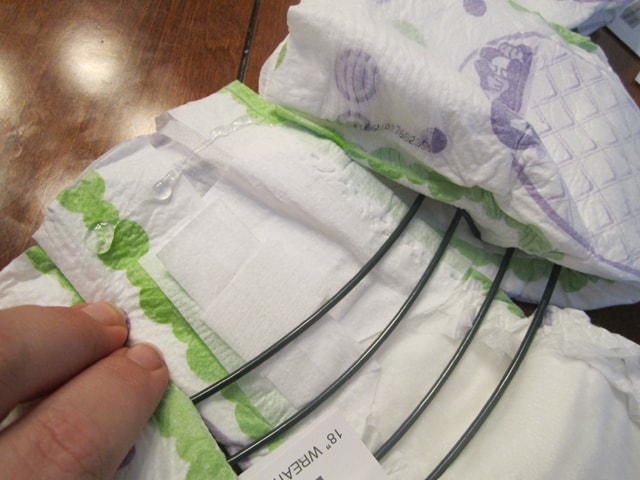 Next I started to tie the little baby toys around the wreath. I used just blue gift ribbon since my neighbor is having a little boy.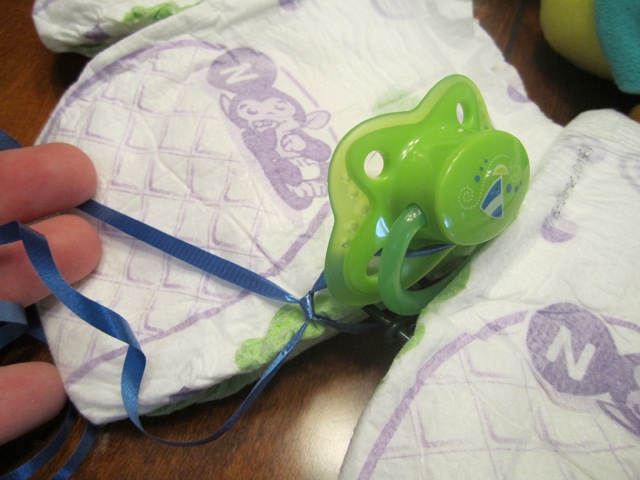 I wanted to personalize the wreath so I created some bunting in Photoshop to spell out the little boy's name "Charlie". I printed it out, cut, and glued the flags to ribbon. I backed it with card stock to make it a bit rigid.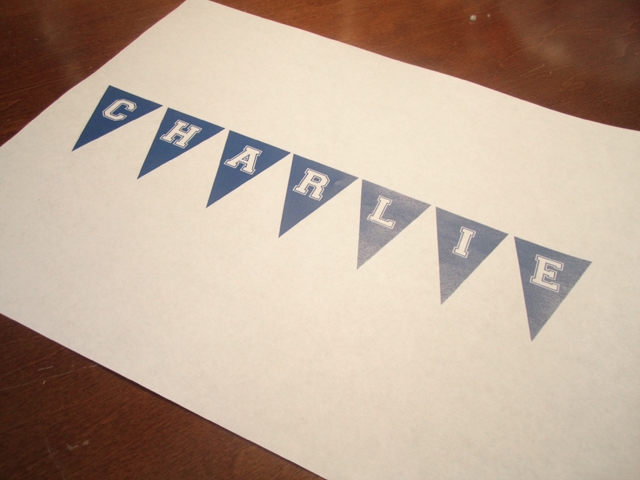 That's it! Super easy to make and adorable for the new mommy to hang on her hospital door or the baby's room once they get home. Here's the after photos!