Two of the first pieces of furniture I purchased with my husband were kitchen bar stools. We got them from Target about 7 years ago for our first apartment. Since then we've moved and they've been sitting down in my basement for quite some time. With an upcoming furniture sale, I grabbed some chalk paint to create some chalk paint stools.
OK, I was so anxious to start this project that I forgot to take some before photos, DOH! So instead I found a photo online.
So here's the before… and a sneak peek of the after! Here's how I completed the transformation.
First thing I did was give them a coat of some Country Grey Annie Sloan Chalk Paint. I had some in my paint closet and thought the light tan shade would go well with any kitchen.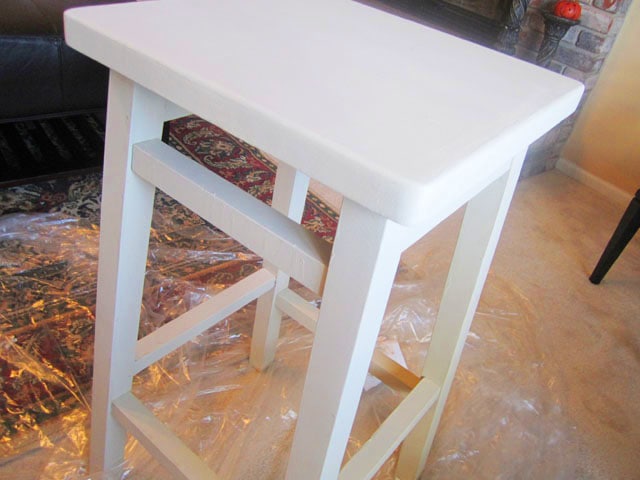 For the top of the chalk paint stools, I found some cool Martha Stewart scrapbook paper on clearance from Michael's and decided to use it as a stencil. To keep it in place while I painted, I used a bit of stencil adhesive spray.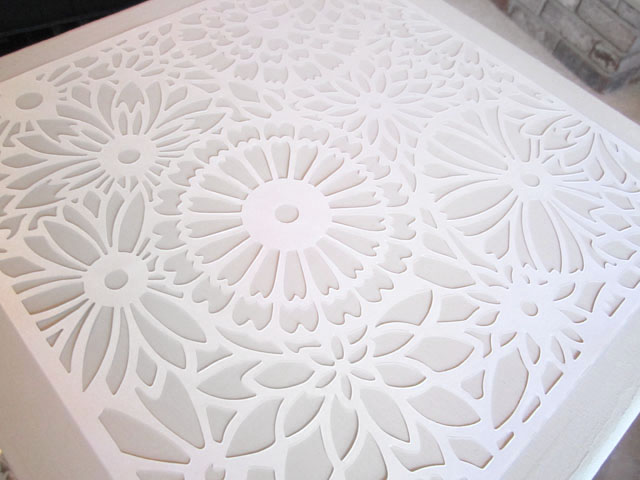 I mixed one part Country Grey and one part Louis Blue chalk paint for the top. I also used this color for the cross bars.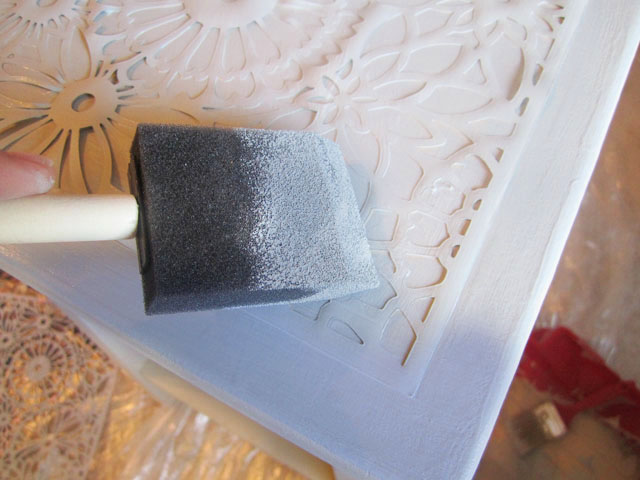 I finished off with some dark and clear Annie Sloan wax and distressed the edges. Here's the finished product! I really wish you could see the colors better!