I'm really itching the paint the dining room next week. This stark white room is the first thing you see when you enter our home and I think it's about time I did something with the space.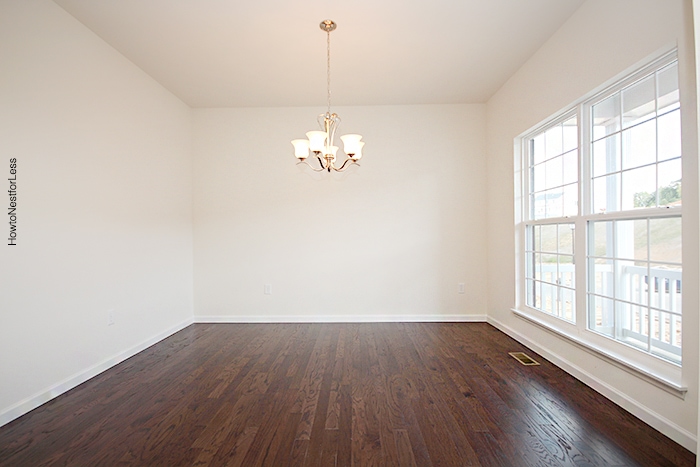 When we first moved in I purchased a distressed trestle table and a grayish blue loveseat bench for the room (love that it looks like a couch for a comfortable, laid back space!). We also switched out the chandelier to a black iron one that let's off much more light. I'm happy with the direction of the room thus far, now I just need some end chairs and side chairs… or maybe a bench.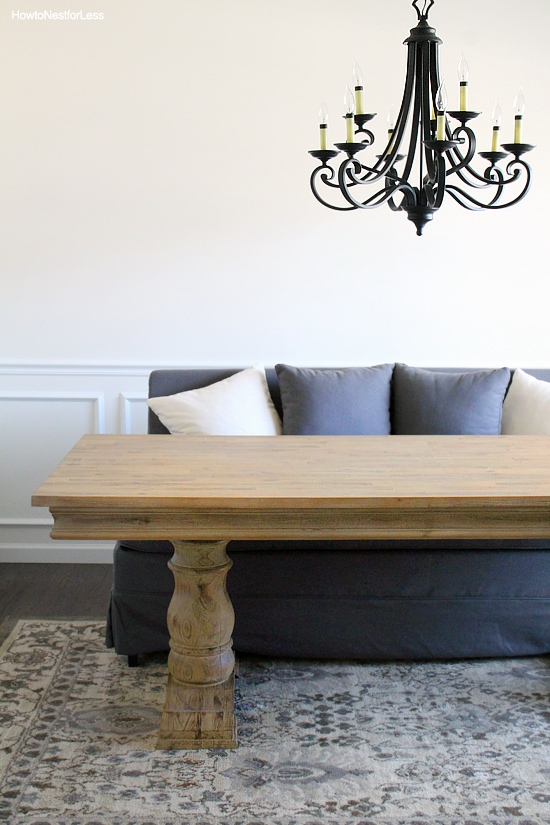 It's a very small room so we won't be able to fit a buffet or china cabinet, but someday I hope to find two corner cabinets or maybe even DIY some open shelving like from The Wood Grain Cottage.
But for now I just need to decide on a paint color. The table has a yellow hue to it and the loveseat bench is gray blue. I currently have the rug from our old sun room in there, but I'm not tied down to it.
I'm loving the color selections from the new Magnolia Home by Joanna Gaines collection. Right now I'm leaning towards Sunday Stroll or Wedding Band….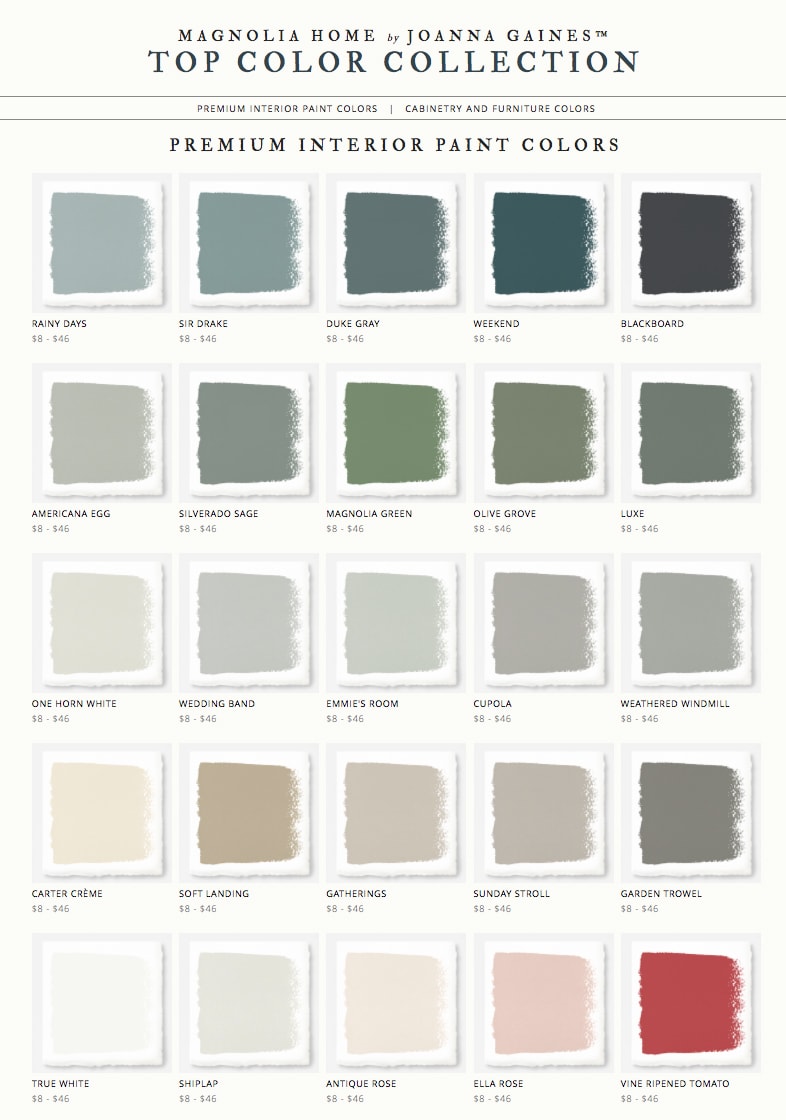 You can order the paint HERE.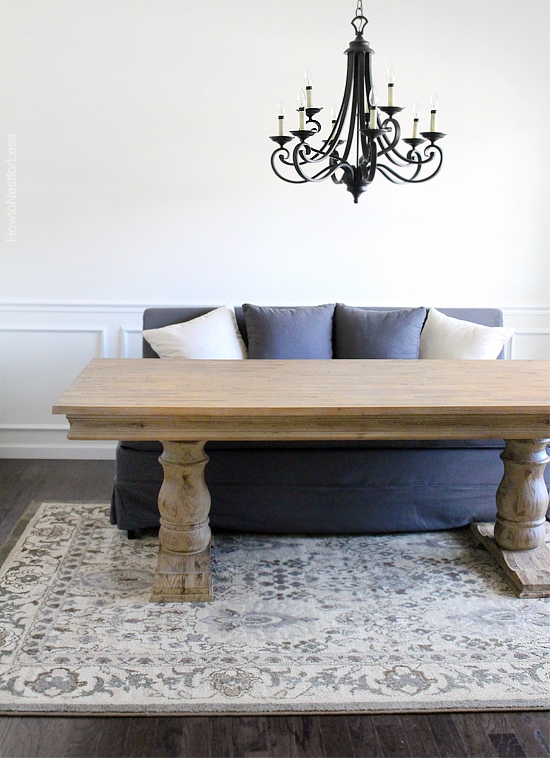 So what color would you guys suggest?
And have you tried the new Magnolia Home paint line yet?
I'm curious to see how it compares to other brands!