I will show you how to make this easy DIY Halloween candy bowl.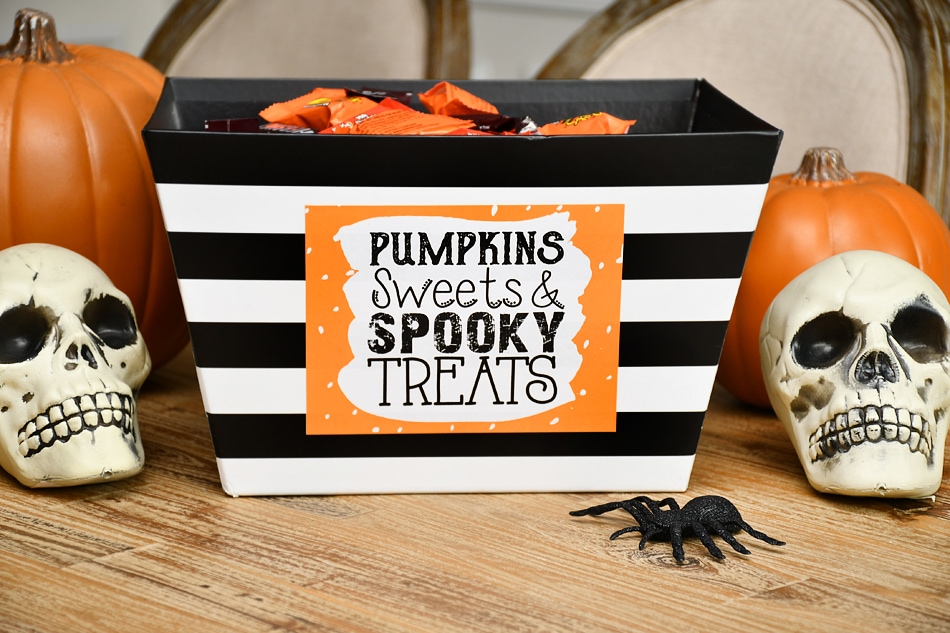 This has seriously been a week of super simple crafts for me. First the trick or treat front porch sign, then the Halloween decorative plate, now the easiest DIY Halloween candy bowl you could possibly imagine! This is great for your neighborhood trick or treaters or even your kid's Halloween party at school.
The Halloween Candy Bowl Tutorial
All you need is a bucket or bin, white sticker paper, and some scissors. I found this adorable black and white striped bin from Hobby Lobby and thought it would be perfect for your spooky Halloween night. It was on sale for $3 (regularly $6), although you could easily grab a big black bucket from the Dollar Store and add some cute polka dots for a fun accent!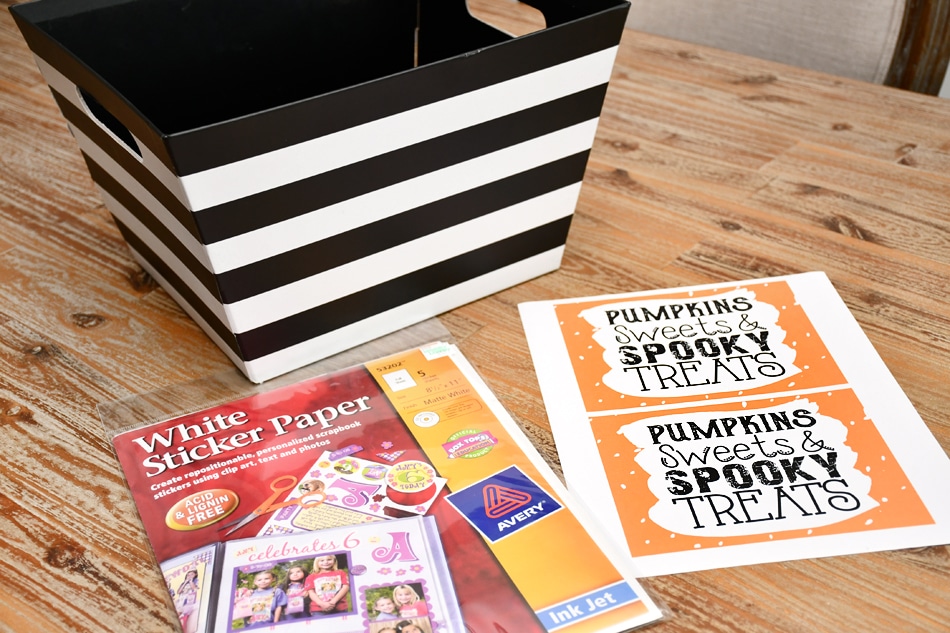 For this project I just basically created this adorable printable, printed it out on white sticker paper (5 sheets for $5), trimmed it out, and stuck it on the bin. Easiest DIY Halloween candy bowl ever!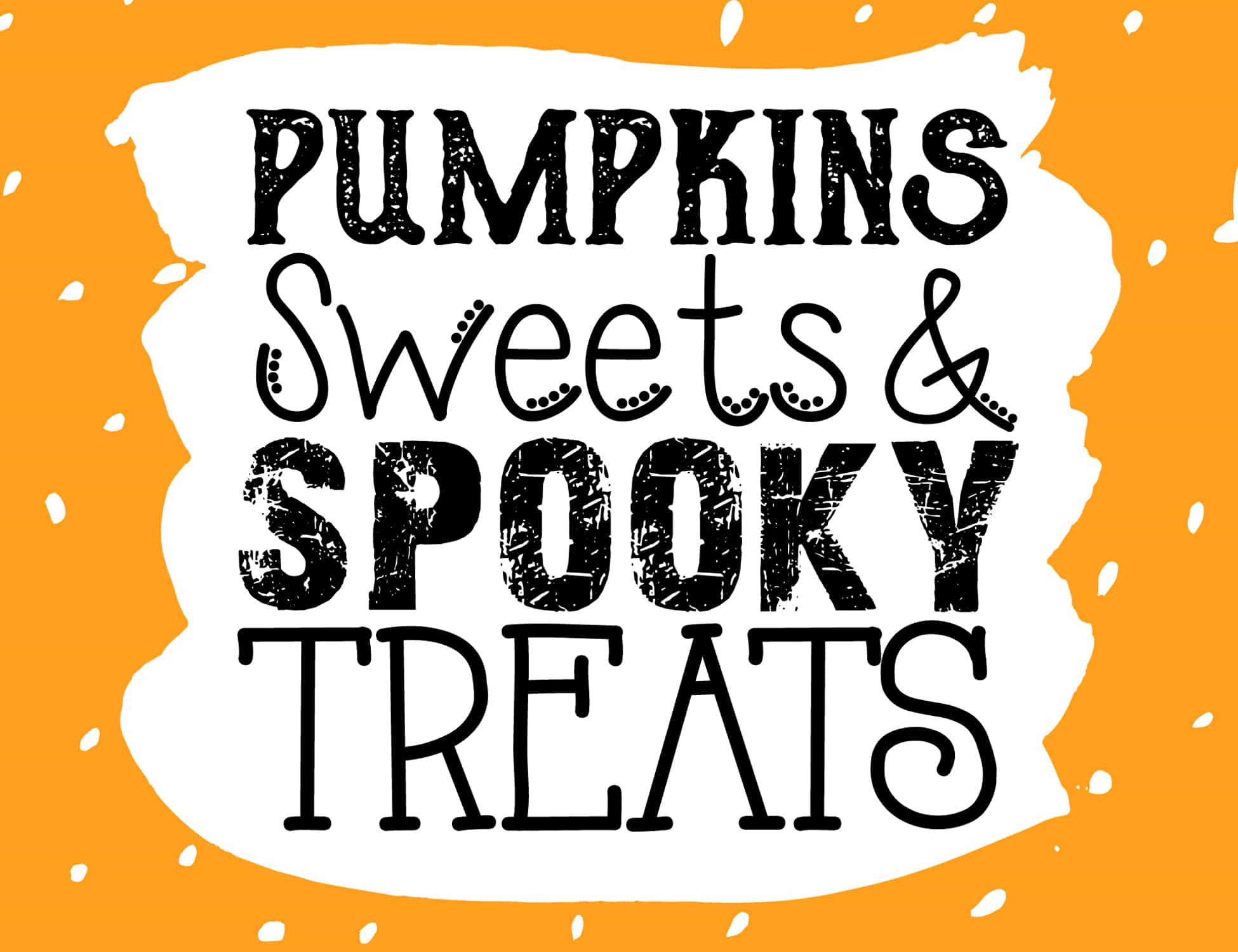 TO DOWNLOAD THE FREE DIY HALLOWEEN CANDY BOWL PRINTABLE:
Just right click to save the image to your desktop or click here to open in a new window to save.
As you can see in one of the photos above, I actually put two of these printables on one sheet of paper. You can just place the JPG into Microsoft Word or something similar, scale to the size you want, then print. Or you can always just directly print the downloaded JPG and adjust the scale in your printer settings. Super easy!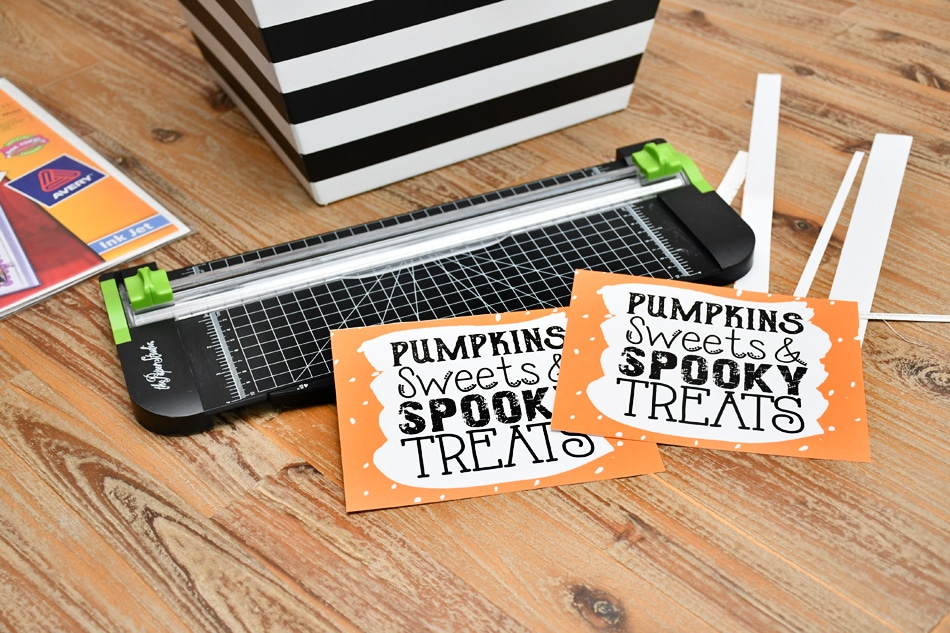 Then just trim it out (I love using my paper trimmer for clean, straight lines; I use this one from Hobby Lobby for $12 full price). Then just stick the printable onto your candy bowl or bin!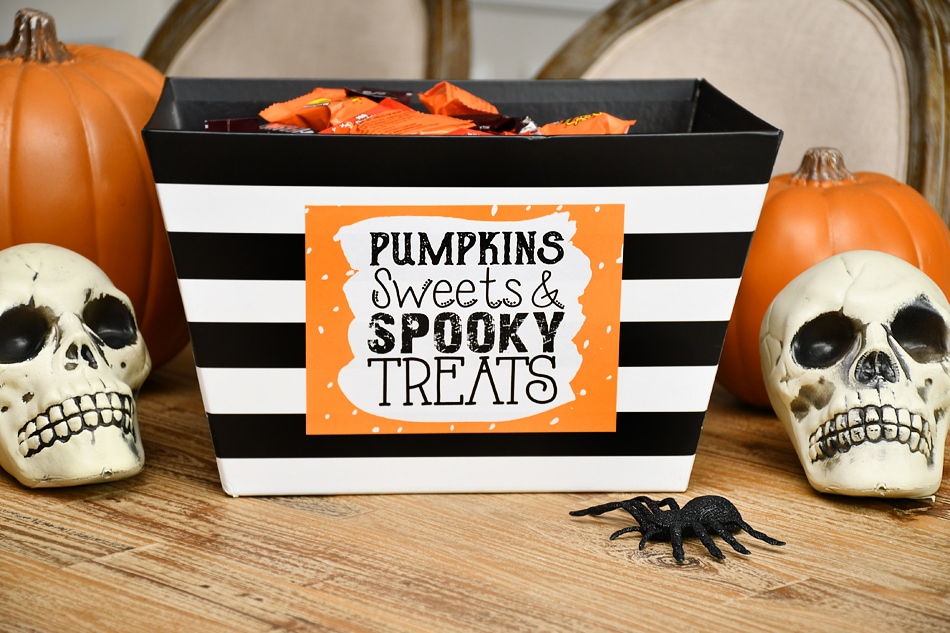 Super easy and adorable.
I think the kiddos will love this DIY Halloween candy bucket!
Also, if you want to see more Fall and Halloween projects, CLICK HERE.
And if you want to see more free printables, CLICK HERE.