If you have a Halloween party coming up, a must-make dessert for the kiddos is my monster munch recipe! Popcorn, Chex, candy, marshmallows, and little candy eyeballs… everything a kid could want in a yummy Halloween treat!
But trust me, this is super addictive and once you start munching, you won't be able to stop!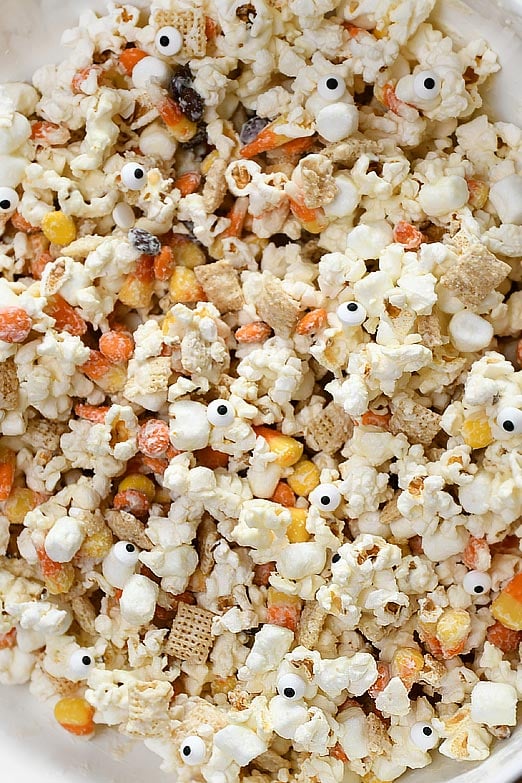 INGREDIENTS FOR MONSTER MUNCH
1 bag lightly salted popcorn
2 cups vanilla Chex
2 cups mini marshmallows
1 cup Reese's pieces
1 cup candy corn
11 oz package of white chocolate chips
1 package candy eyeballs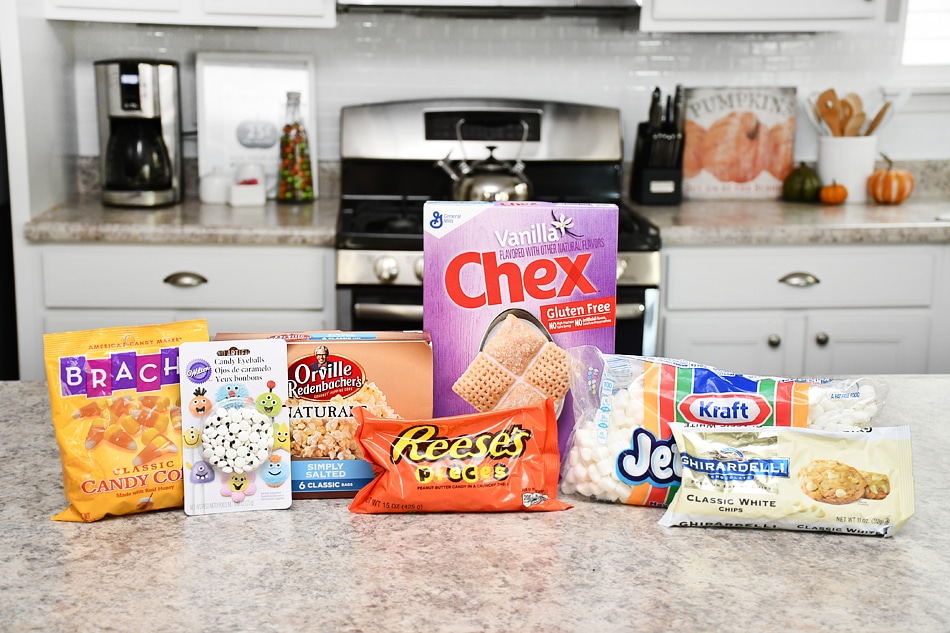 DIRECTIONS
Pop the popcorn according to the bag. Pour into a large bowl. Next add vanilla Chex and mini marshmallows.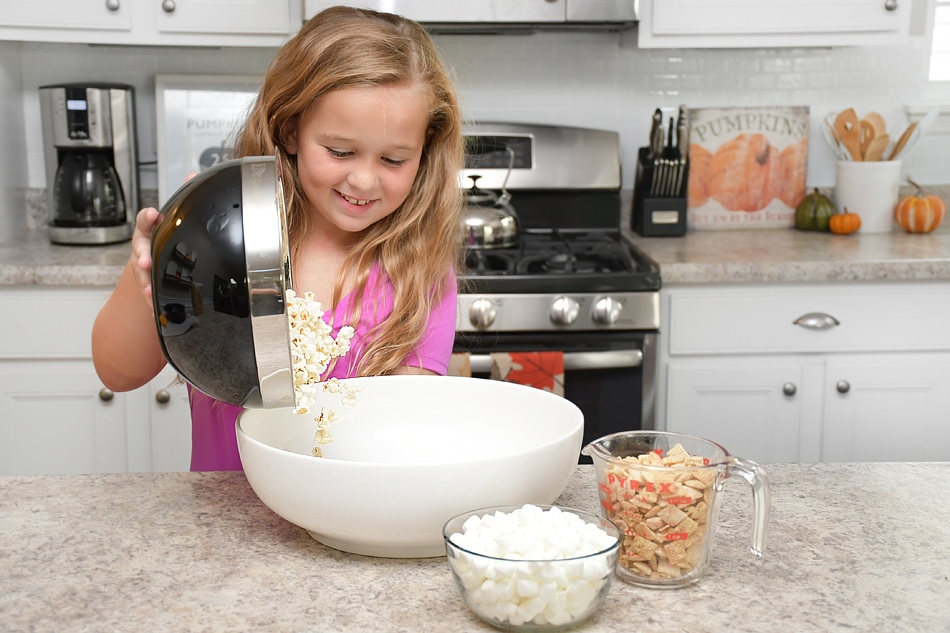 Pour in Reese's pieces and candy corn.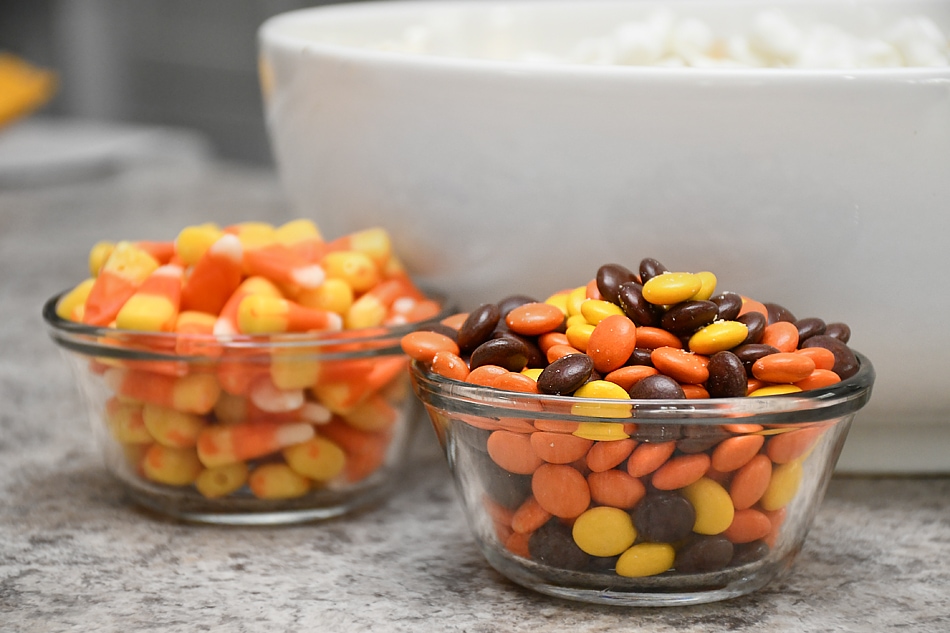 Melt white chocolate chips in the microwave or over low heat on the stovetop. Once melted, gently pour over into the bowl. Stir until all ingredients are covered in white chocolate.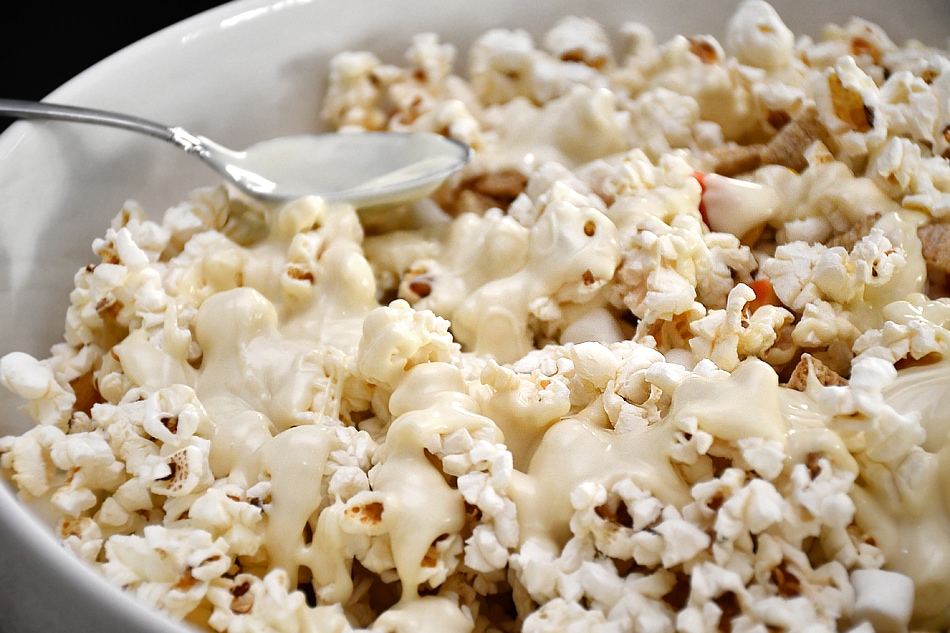 Now I save the candy eyeballs for last because I like to make sure they're facing the right way… presentation is key for the kiddos! Just make sure you add them to the monster munch while the chocolate is still melted so they stick in place.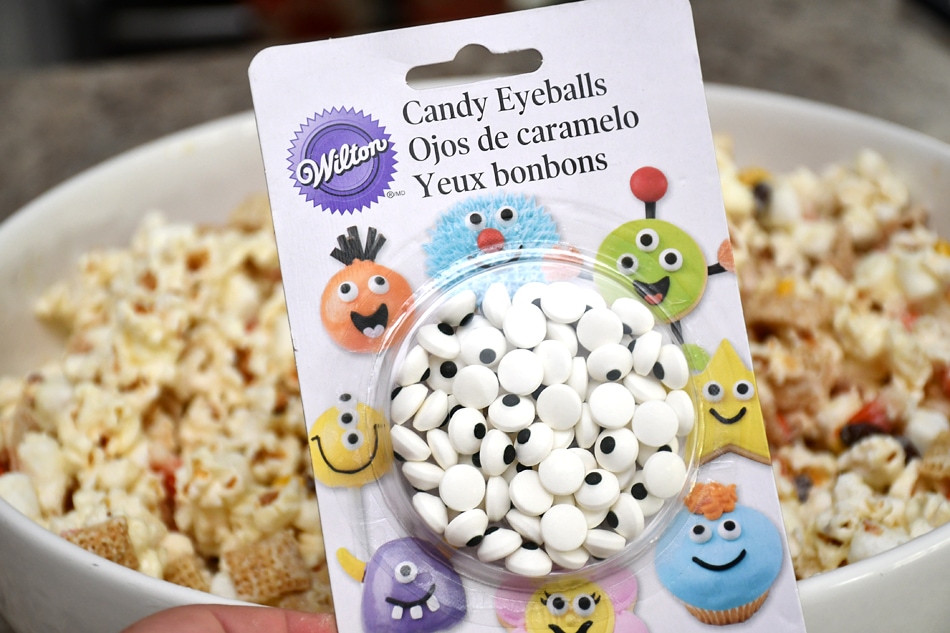 And here's the final monster munch!
The salty sweet mix is oh-so-good! Definitely a hit with the kids (and adults!).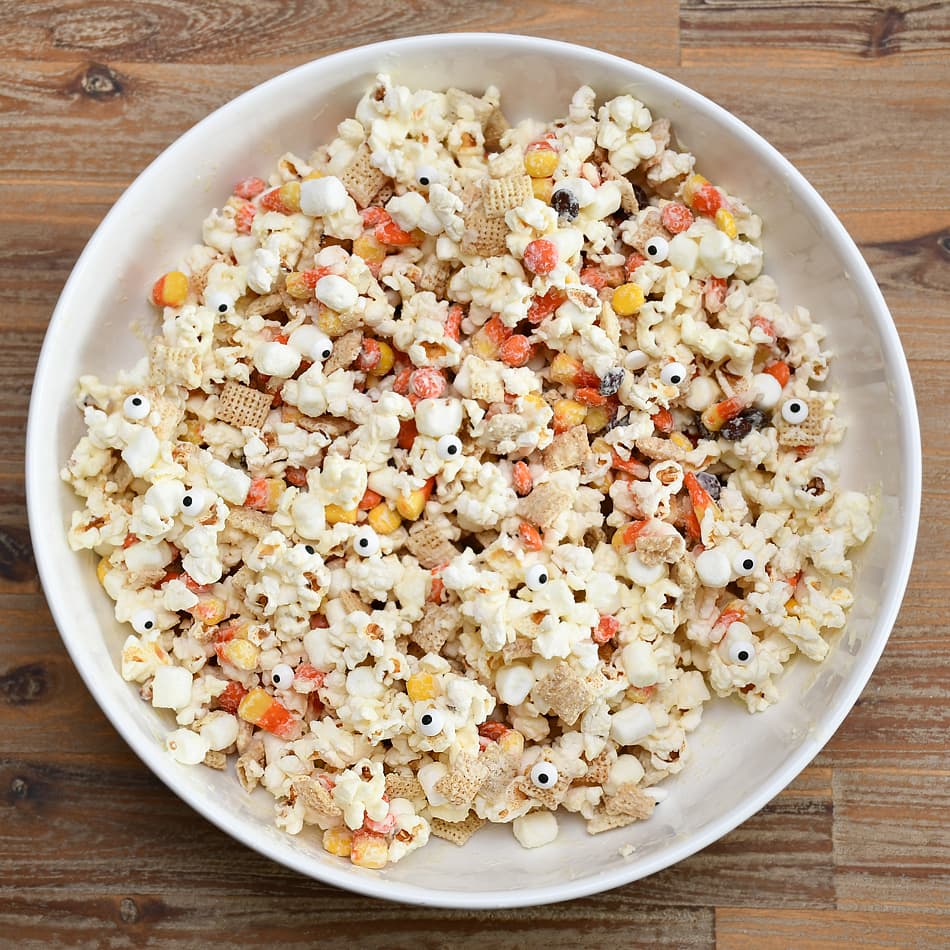 Oh, and I found these adorable skeleton arm tongs at the Dollar Store.
Super cute, right?!
Great for serving pieces at your Halloween party at home or the kid's school!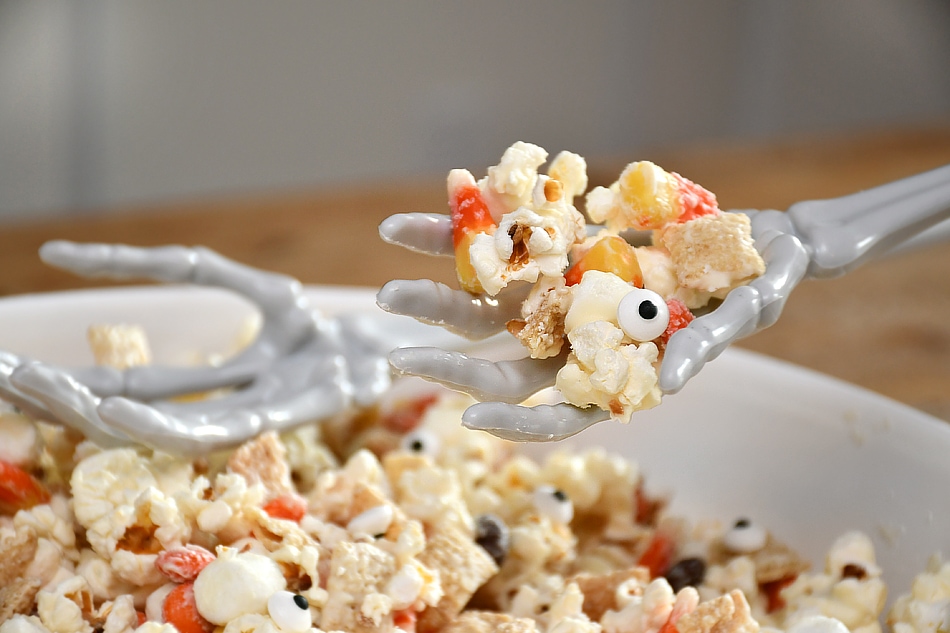 And trust me, if you love anything with white chocolate, this will be super addicting as I mentioned!! Peanut butter, chocolate, candy corn, marshmallows, candy corn, popcorn…. uh yeah. You'll be munching on this monster munch until the bowl is empty in record time!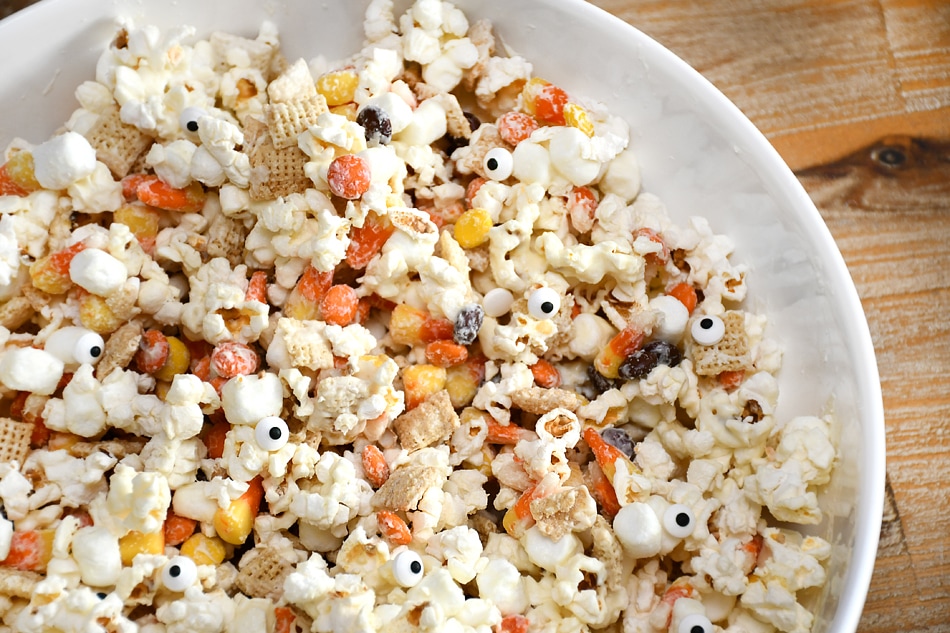 Hope  you enjoy this monster munch recipe and give it a try!
If you want to see more recipes from our blog, CLICK HERE.