This DIY Halloween decorative plate is the perfect addition to your festive decor!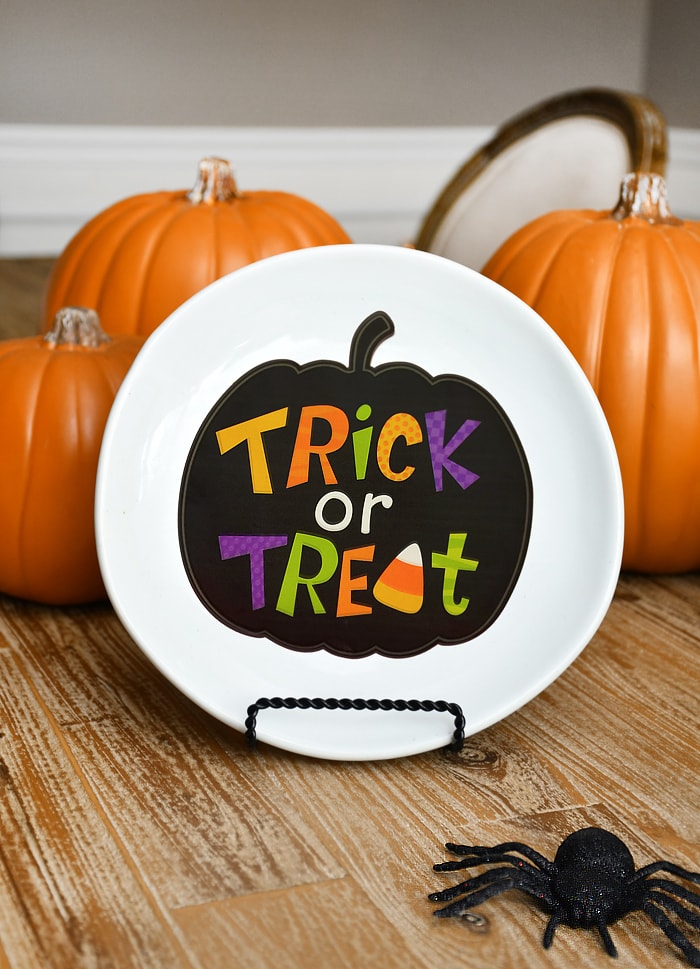 A couple weeks ago I showed you guys the Fall decorative plate I created for under $2. Yep, UNDER $2 using a white ceramic plate I found on clearance and some clear sticker paper! Well since I had some leftover sticker paper (and I ran back to Hobby Lobby to grab some more plates!), I decided do one of these babies for each season. So today I'm sharing with you guys my creative Halloween decorative plate!
The Pumpkin Tutorial
All you need for this project is a cheap white plate, clear sticker paper, an ink computer printer, and some scissors.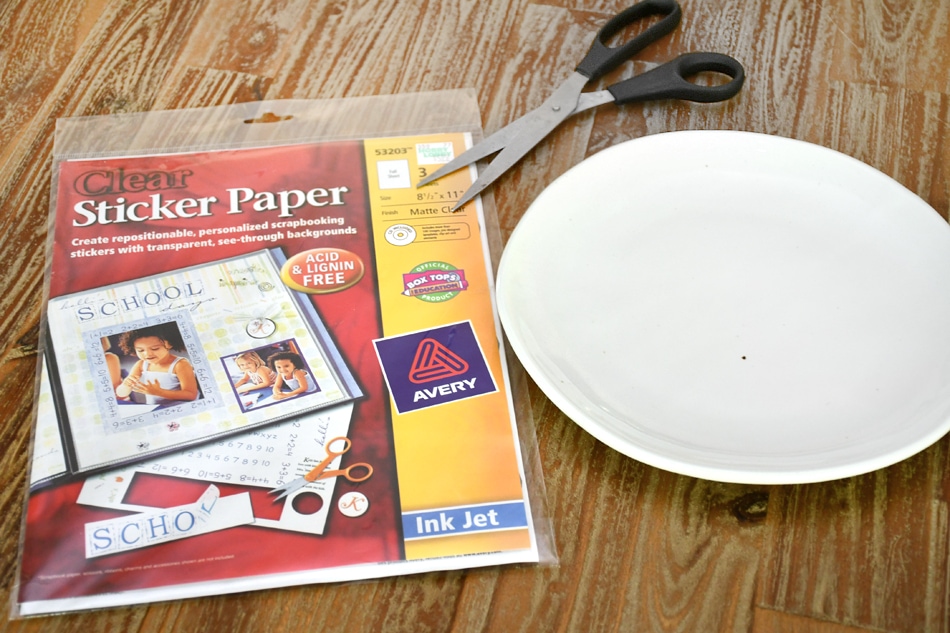 So you can download the printable above for free. Just right click on the pumpkin image above to save the image to your desktop, or click HERE for the JPG to open in a new window. Again, I recommend saving to your desktop first then sizing the JPG in Microsoft Word to print (or something similar so you can get the perfect size to fit your plate).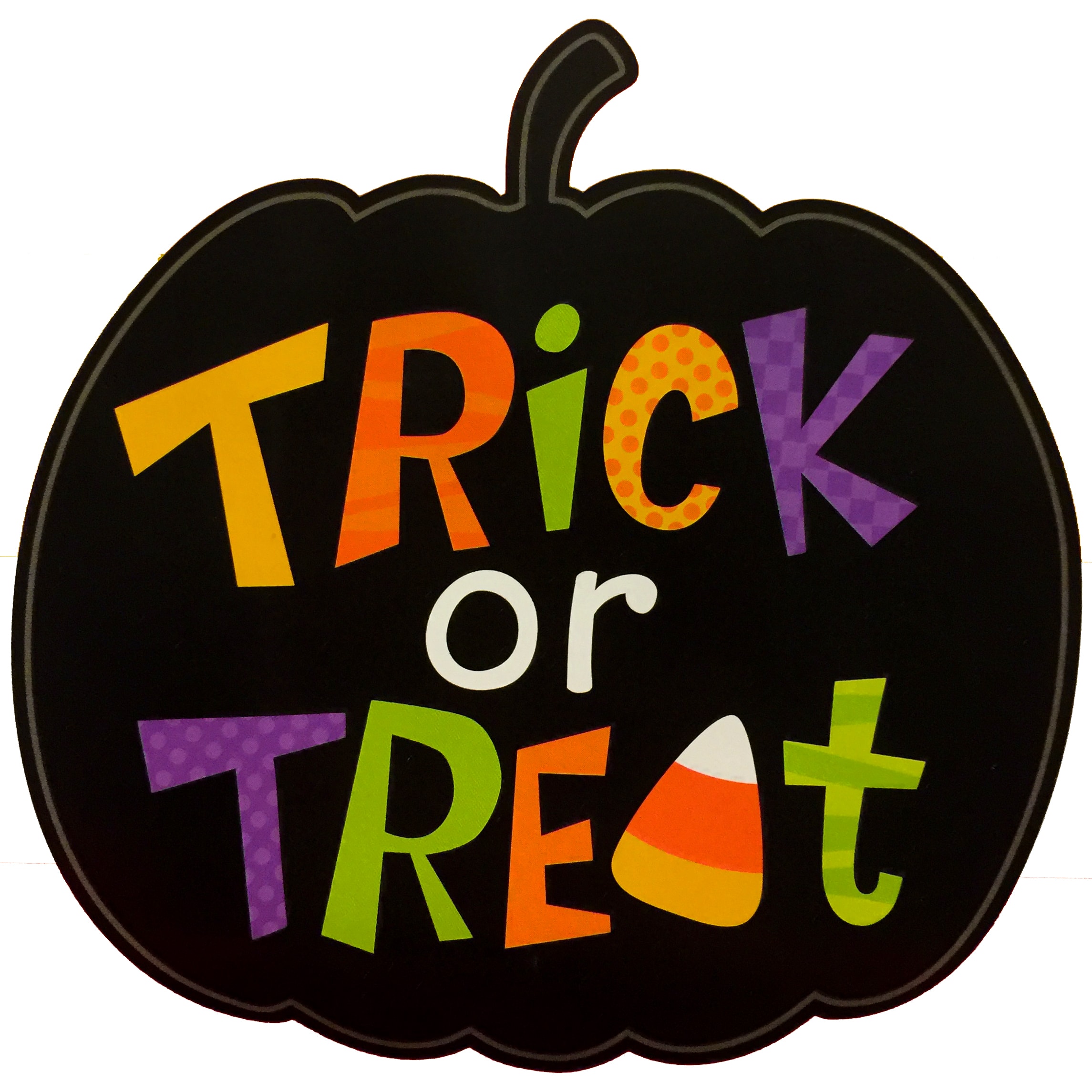 Then just print it out on your normal inkjet printer at home on the clear sticker paper! I recommend setting your printer quality on HIGH so the black prints really dark and opaque. You don't want to see little printer lines on it or the pumpkin turning gray due to light ink.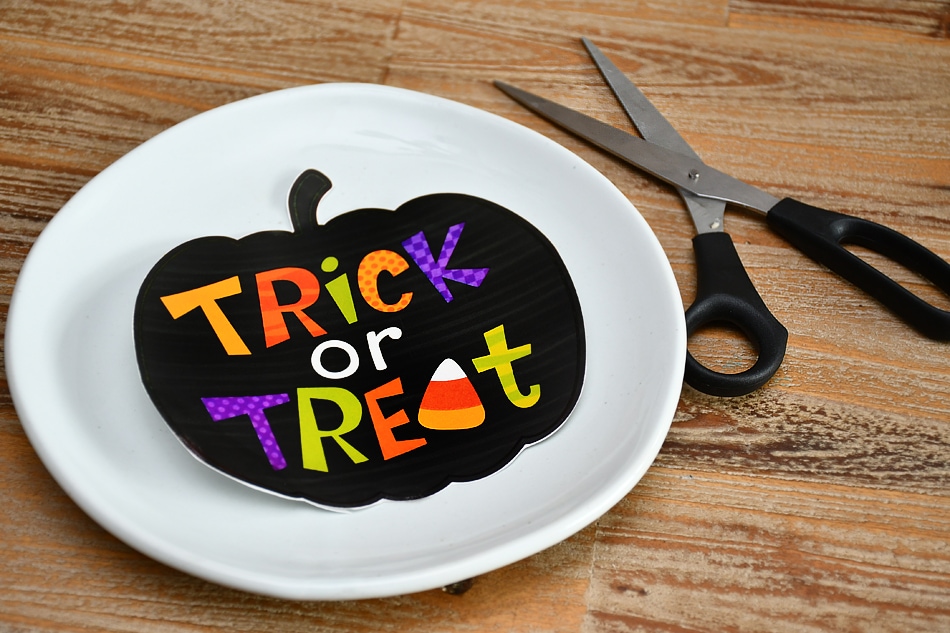 I always leave just a small outline of white when I trimming out my designs from the sticker paper. Then just peel off the backing and stick it to the plate. Make sure you smooth out all of the bubbles. Note: make sure the design is dry before you smooth out otherwise you'll rub off the design from the paper!
And there you have it!
I was able to fit two black pumpkins on one sheet of clear sticker paper so basically it cost me $1 for each pumpkin print and $1 for each plate from Hobby Lobby. Yep, $2 for this easy and adorable Halloween decorative plate.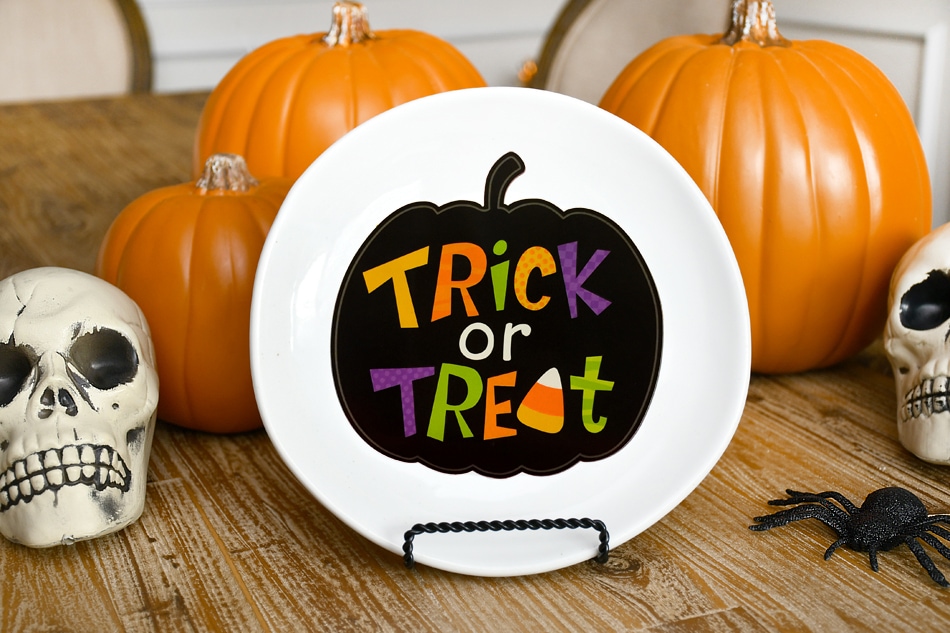 If you want to see more Halloween and fall decorating projects and ideas,
CLICK HERE!