My hubby and I are celebrating our six year wedding anniversary this week. While most ladies ask for jewelry, candy or flowers, I asked for Annie Sloan's Chalk Paint. Yeah, I know… my painting obsession is kinda getting out of hand.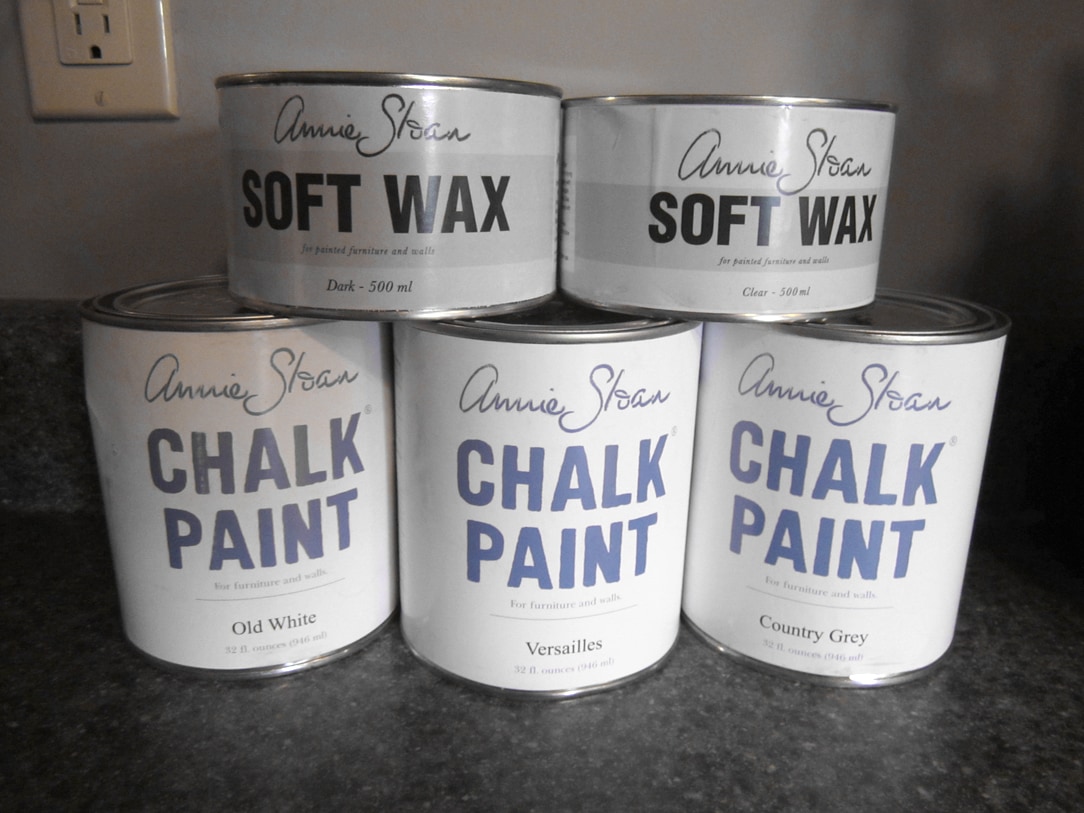 It arrived in the mail this week from Di Lucca Design and I couldn't be more excited to get started on my first project: a driftwood inspired end table. Last week I found this little magazine table at my local St. Vincent de Paul for only $5 that I thought would be perfect for my idea.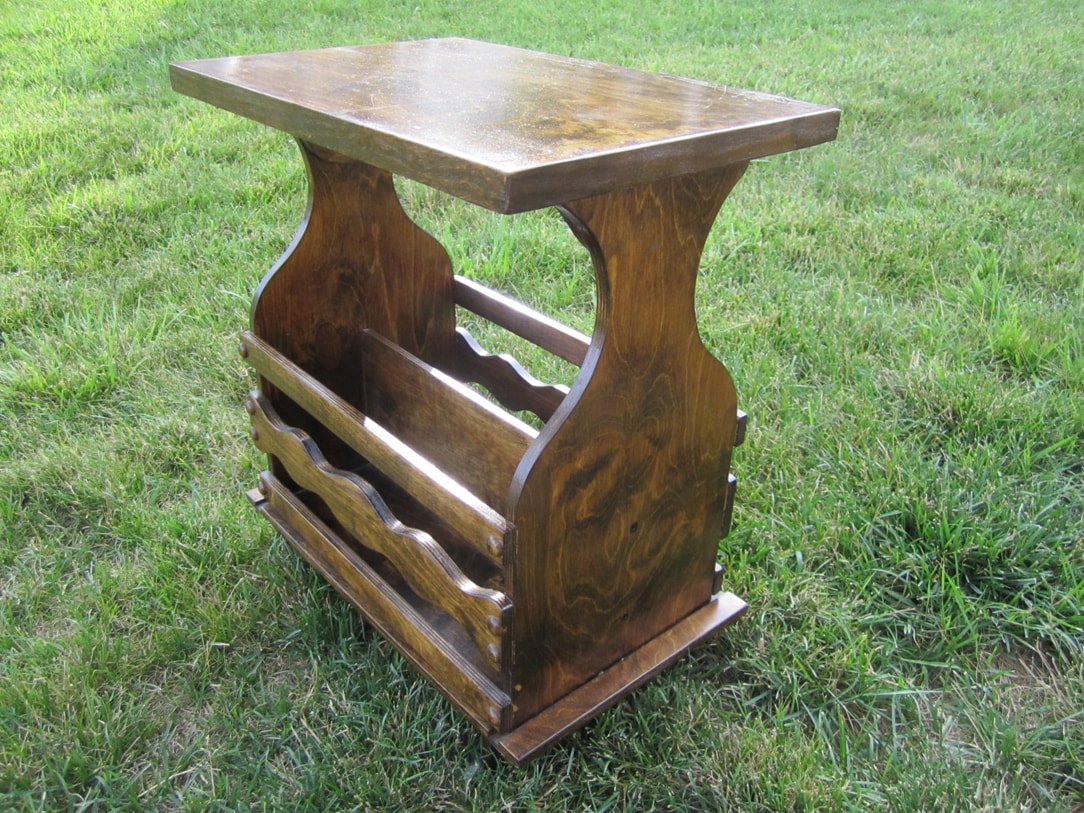 Now the super awesome thing with Annie Sloan's Chalk Paint is that you don't have to do any sanding or priming to your surface. I decided to start by painting the entire table with Paris Grey with my Purdy paintbrush.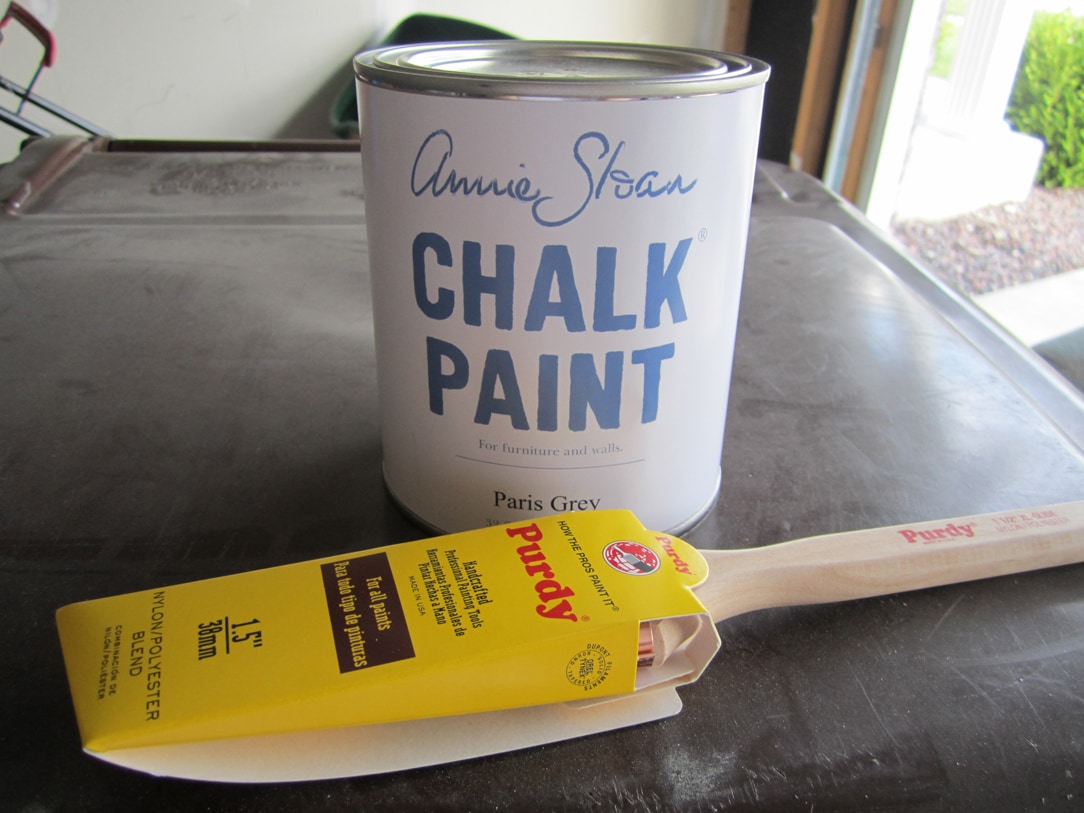 A few facts about Annie Sloan's chalk paint: The paint actually dries quite quickly. You might see some brush strokes while applying, but it dries smooth (unless you over brush). The finished result is a milky surface, kind of like chalk (get it?). You can leave the surface as is with just the paint, or you can use a clear wax on top to bring out a bit of a shine, or a dark wax mostly used for an aged look.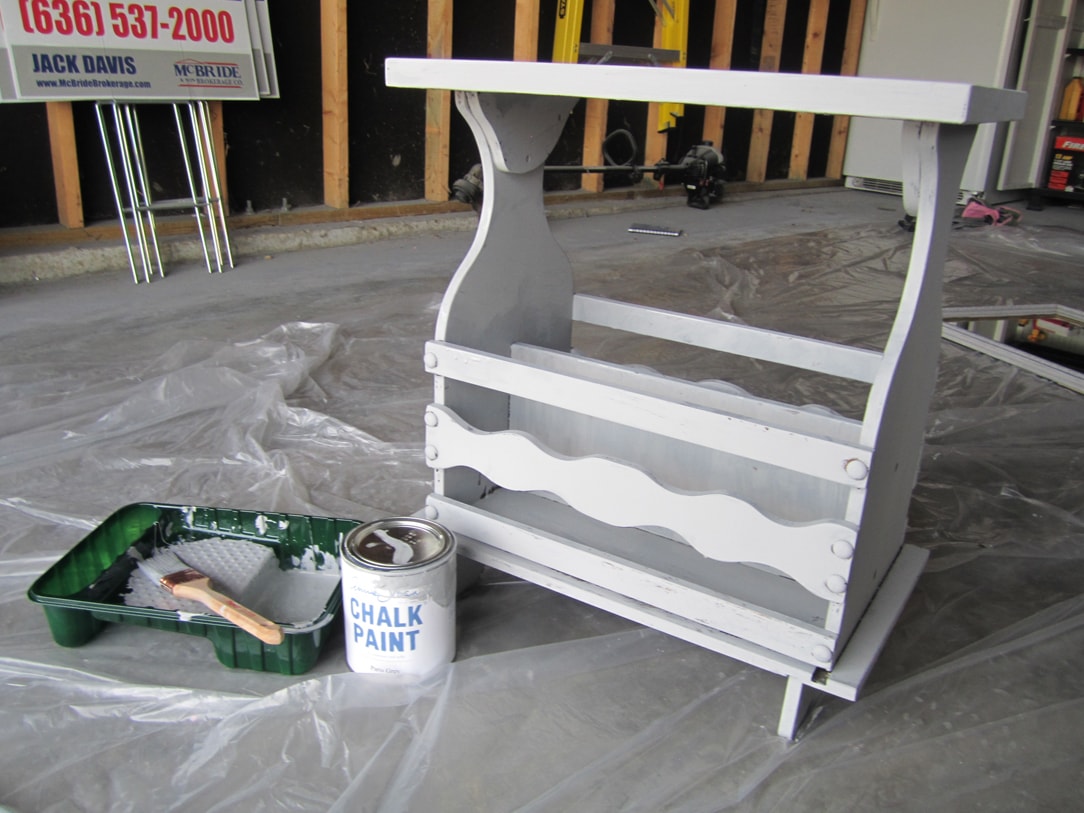 After painting the entire surface in Paris Grey, I decided to paint just the top of the table in Country Grey for a slight duotone effect. Once the table was fully painted and dry, I distressed using a light grade sandpaper, pretty hard in some areas for a deep aged look and feel. Next I used an old kitchen towel to apply Annie Sloan's soft dark wax. You can apply this using a brush or cloth, but I opted for the cloth to really rub down deep in some areas.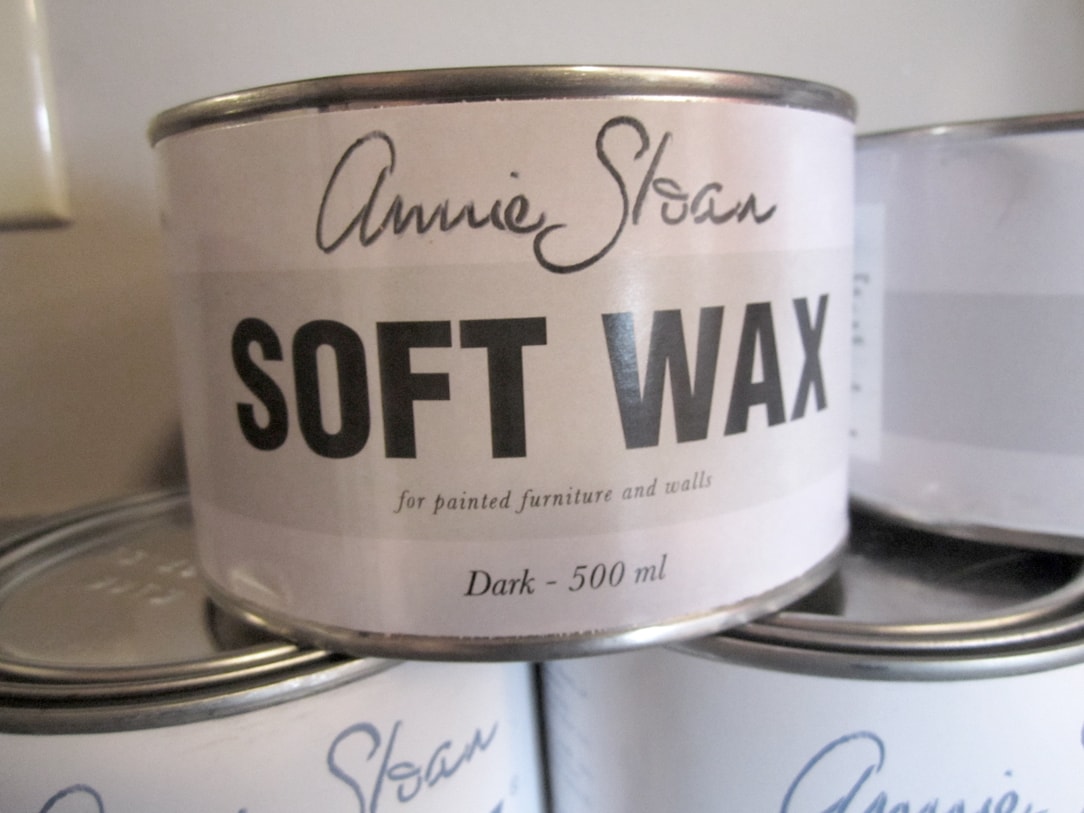 And here is the finished product! Below you can see the difference in the colors of chalk paint I used. Love the subtle difference of the two tones!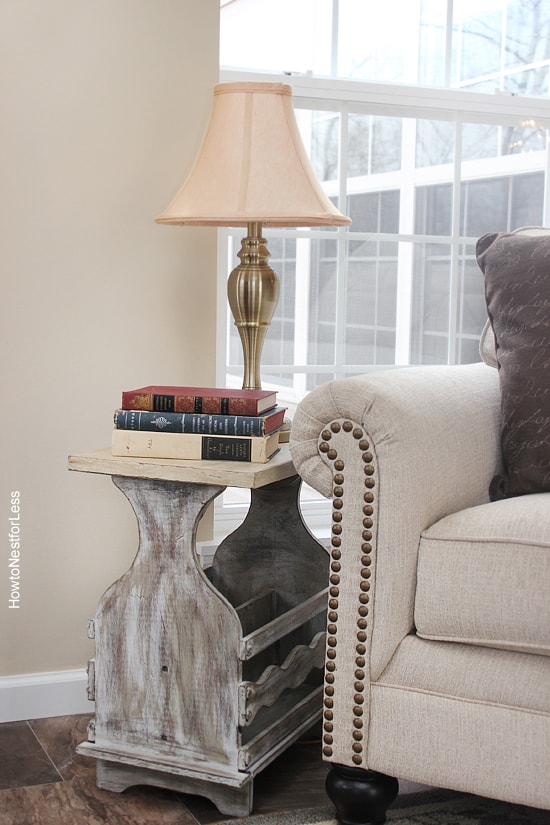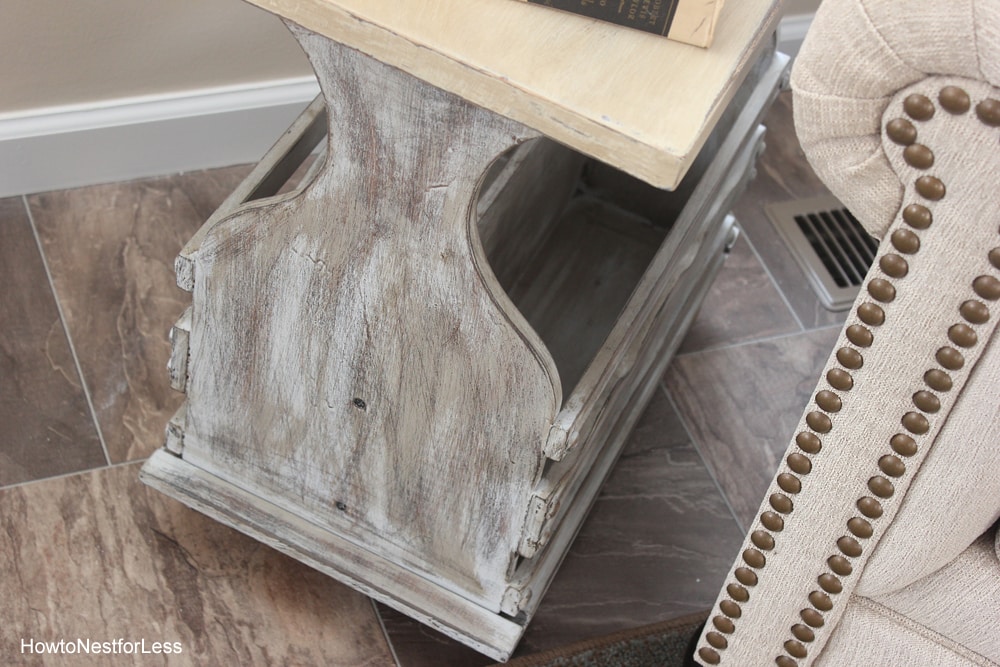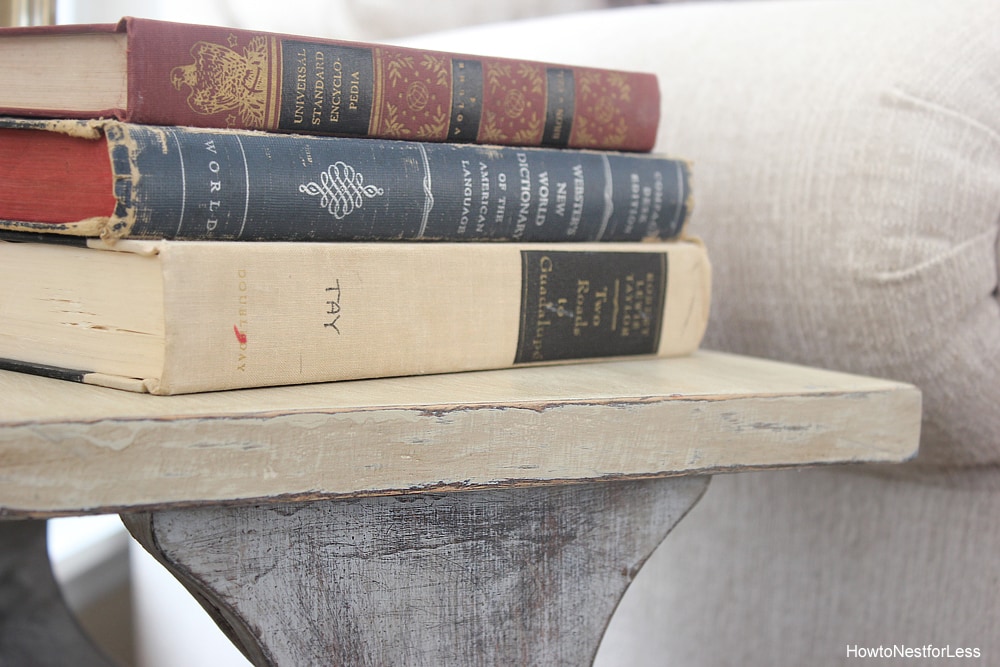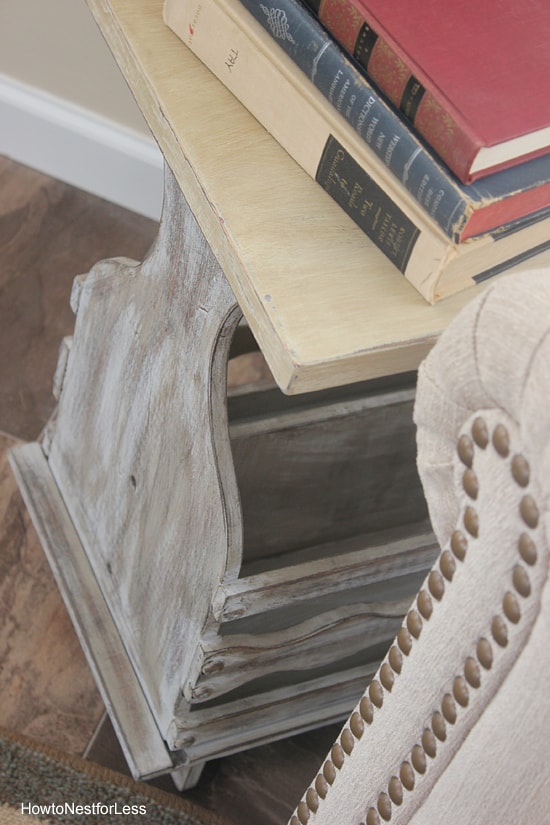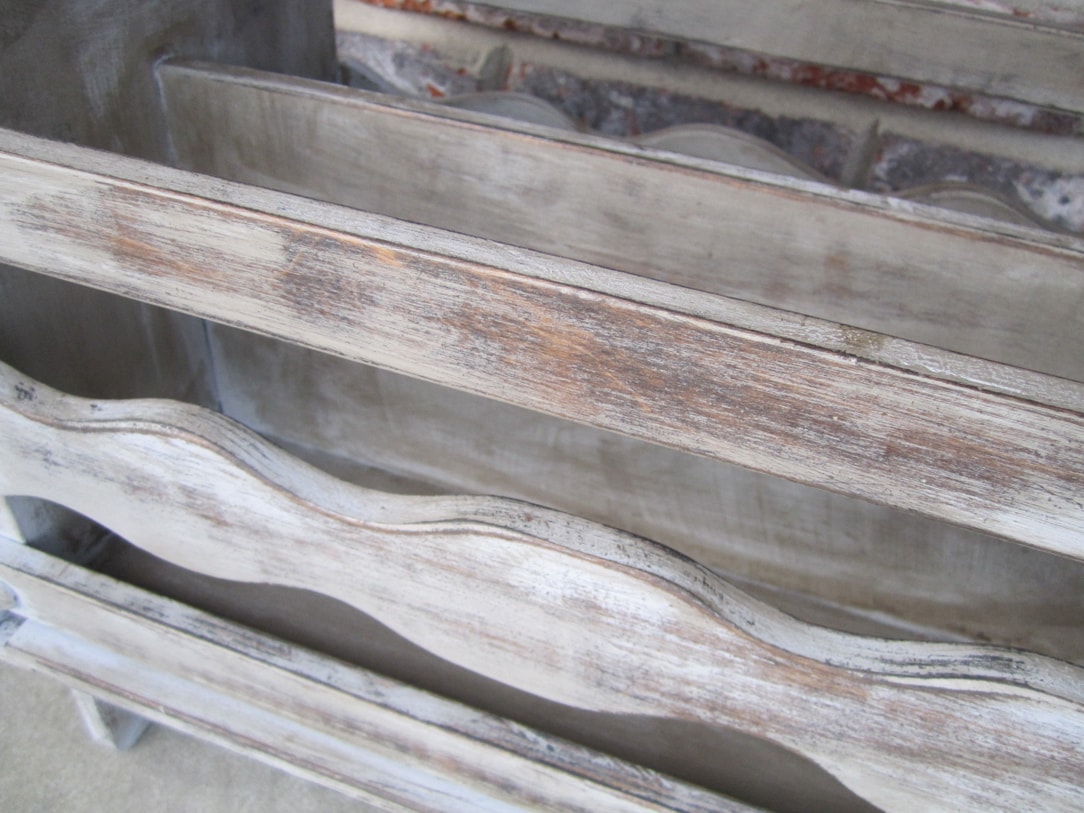 I have to admit, I love this new paint! It's so easy to work with and gives me tons of options in design. The only problem is the price. It's about $35 for a quart, BUT the paint really does last a long time! I painted this end table, a mirror and a baby cradle in the Paris Grey and still have over 3/4 of the quart left!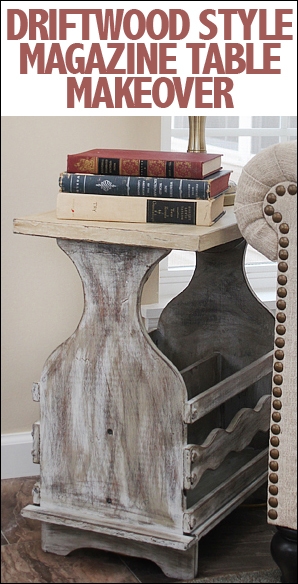 I'm in the process of redesigning our extra bedroom into a play room/craft room. I think this new driftwood inspired table will fit perfectly with my new motif as a great accent piece to store design magazines to keep me inspired!