One week. Yep, just one short week until we close on our new home. It's hard to believe considering the last time we walked through our new place it looked like this…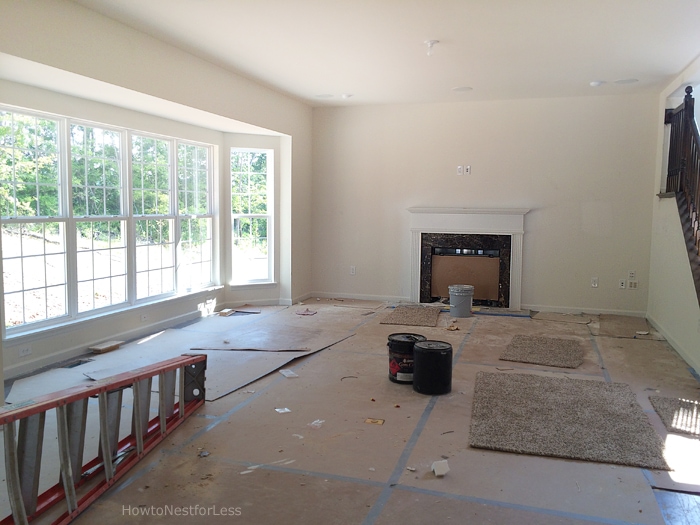 At least I knew underneath all of that cardboard was our hardwood flooring. I can't even begin to tell you how excited I am about these floors. It was my one must-have upgrade in the new home.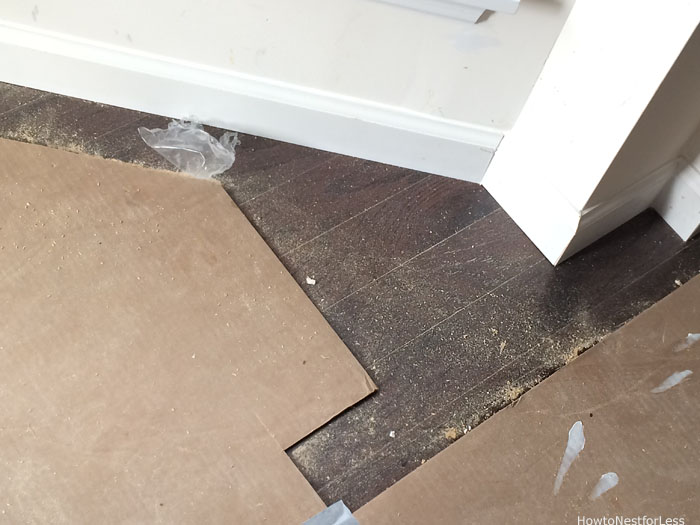 The kitchen is coming along nicely, but not without some minor bumps along the way. I'm completely doubting myself for our center island choice (the color and shape) and the pendants are off-center. I know they can fix them but it's just another thing to worry over.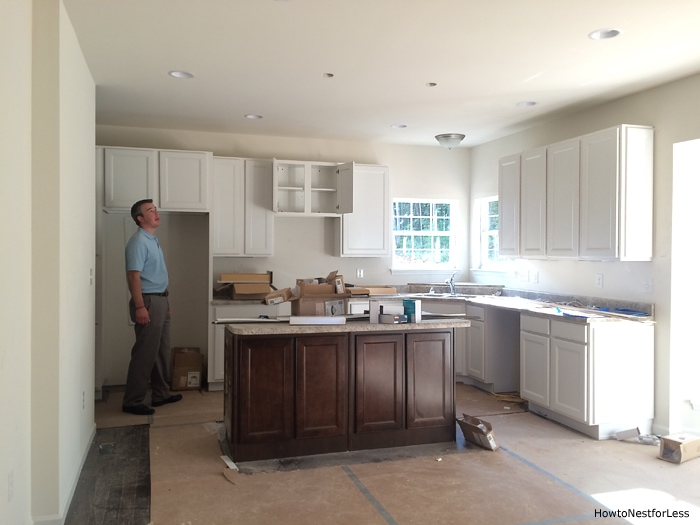 I do love the cabinets though and am so happy we decided on white again. This time we went for painted white cabinets instead of the thermofoil. Big upgrade in my book.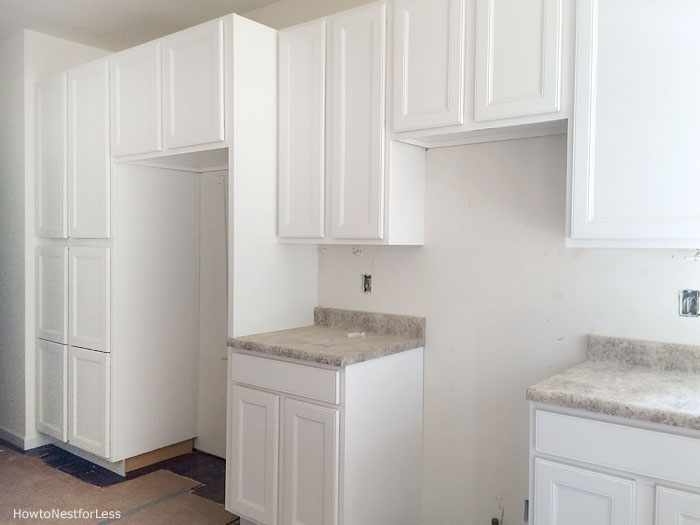 My favorite part of the main floor is the natural light from our two big bay windows. Since this house is 1,000 square feet smaller than our last house, the light in here really makes the space seem more open and airy.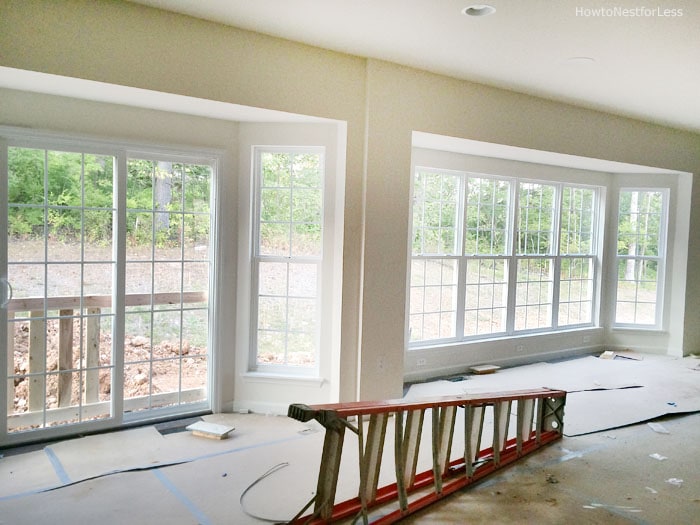 And while the first floor still looks like a mess, at least the second floor is pretty much complete. Carpet is in, trim is in place… it just needs a final coat of paint and a few other minor touch ups.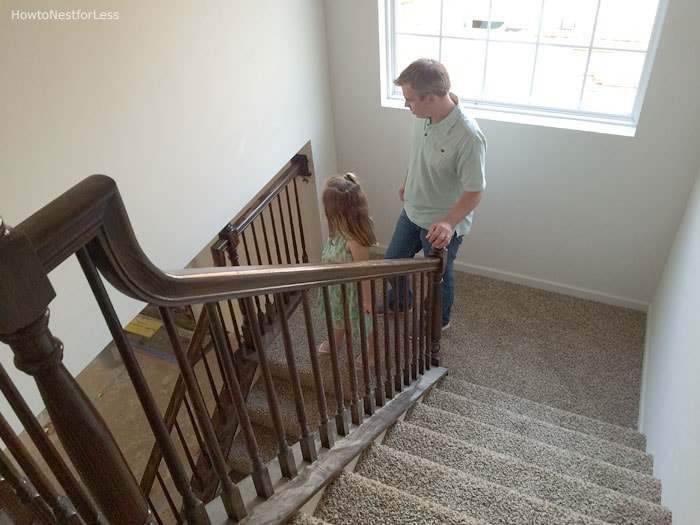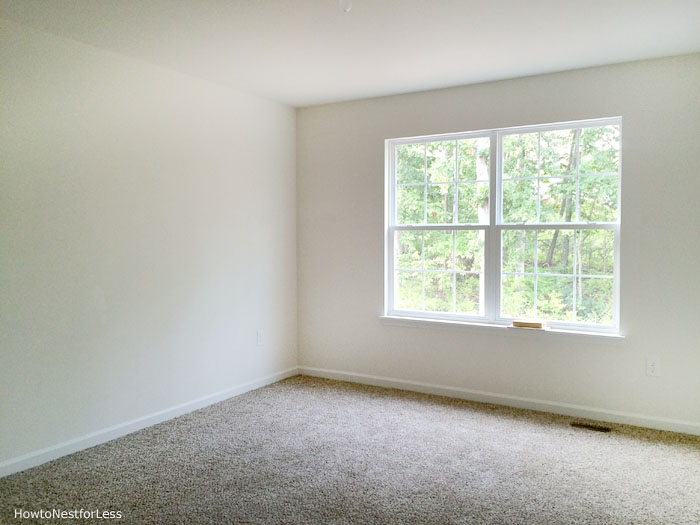 And the exterior still needs some work. Our door and sidelights need a coat of paint, we need grass and landscaping, and the trim need painting. But overall it's looking like home.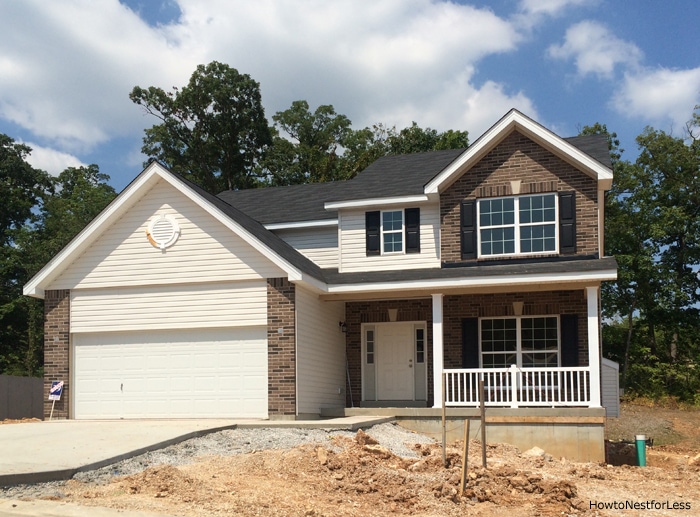 So we have the final walk through today and then we close next week! I can't wait to show you guys the finished place. I think I might even do a video tour to show you how the place flows.
And I have to admit time flew by this time around. It's been 4 months since we moved out of our last home but we really kept busy while living at my brother's house. Thank goodness the end is in sight though. I think we're all ready to settle into our new home… and this time for longer than 16 months.