A little over a year ago I shared Ellie's bedroom with you guys, complete with a corner stage. Well ever since Ellie saw my flowered no-sew curtains I made for the craft room, she's been begging me to steal them for her own room. And of course I gave in, plus a few additional changes. So here's the before…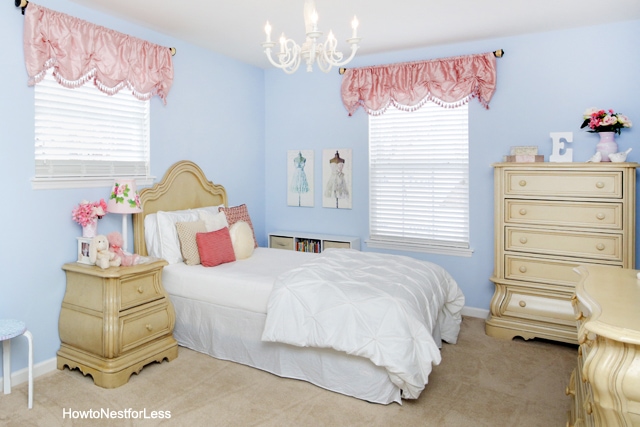 And here's the after!
The kid asked for a flower garden and got it.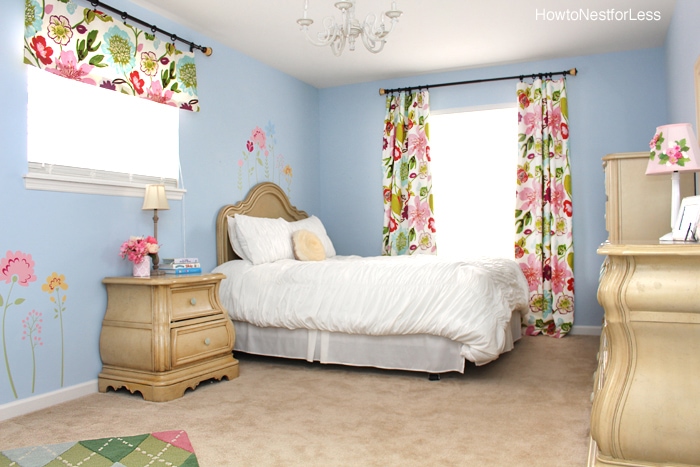 Besides the flowered curtain panels and valance, Ellie also got some new flower vinyl stickers on her wall from Lulukuku (and tomorrow I'm having a sweet giveaway for some of these amazing wall decals!).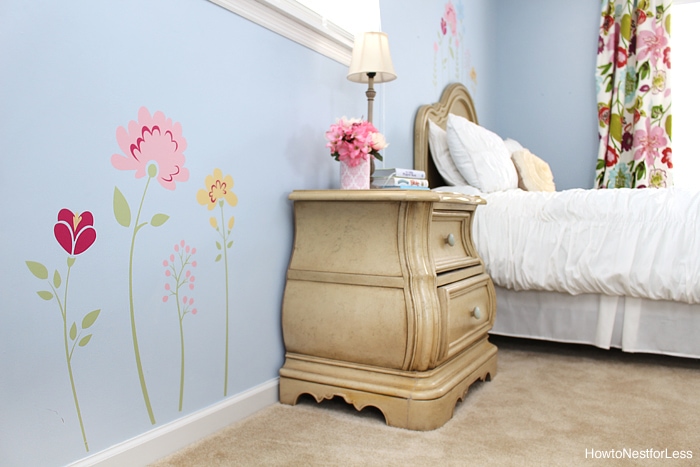 Ellie's stage pretty much stayed the same as before, except now it's home to the keyboard she received at Christmas. We also dug out the old argyle rug from her bedroom at the old house.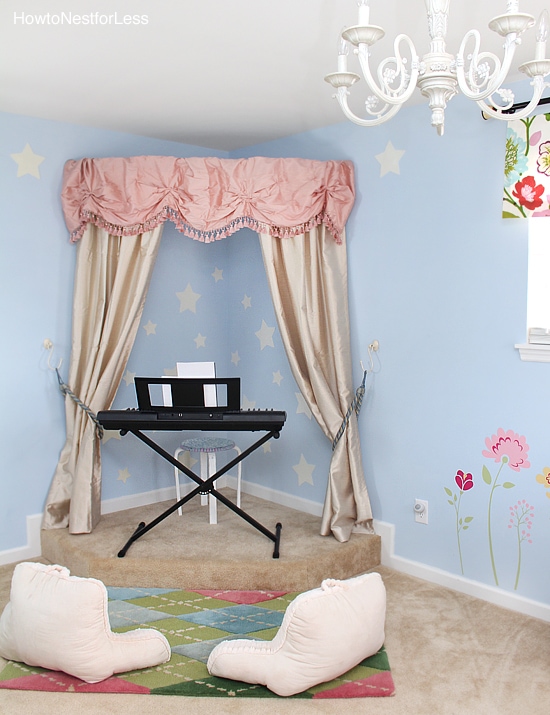 On the other side of the room there was a big empty wall between the door and her dresser. I filled that space in with more flower decals. And notice the trashcan? You can see that tutorial here.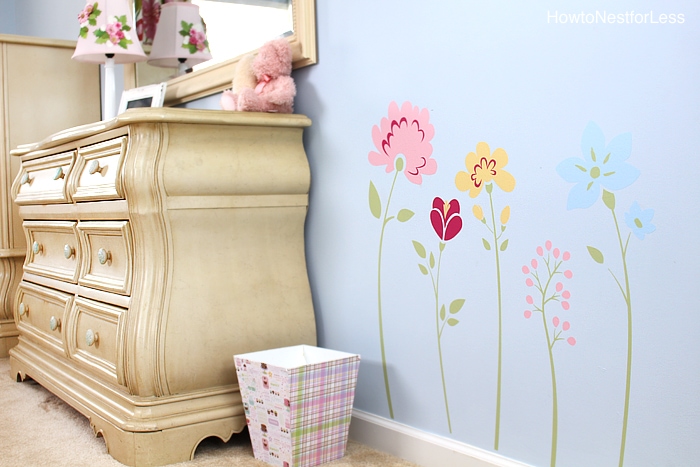 The mirror above her dresser was an awesome find from HomeGoods. It pretty much matches her furniture color and fits the length of the dresser perfectly. For the top I reused the Anthropologie-inspired lampshade I made a few years ago.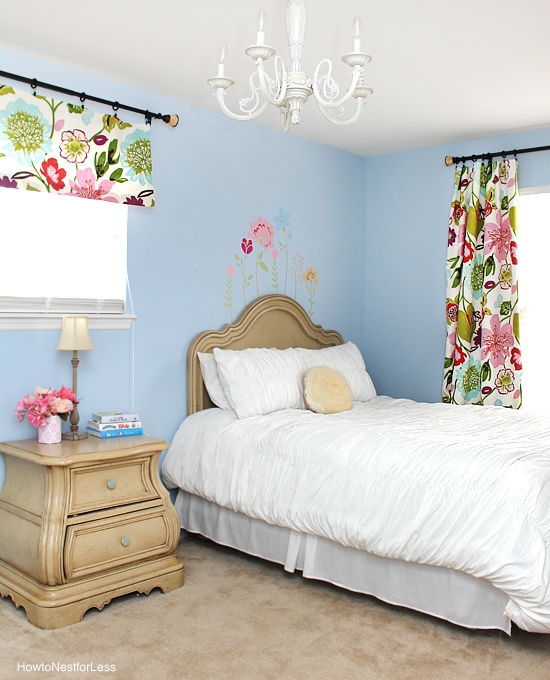 Above her headboard I added some more vinyl stickers from lulukuku. The girl begged for a flower garden and she definitely got it.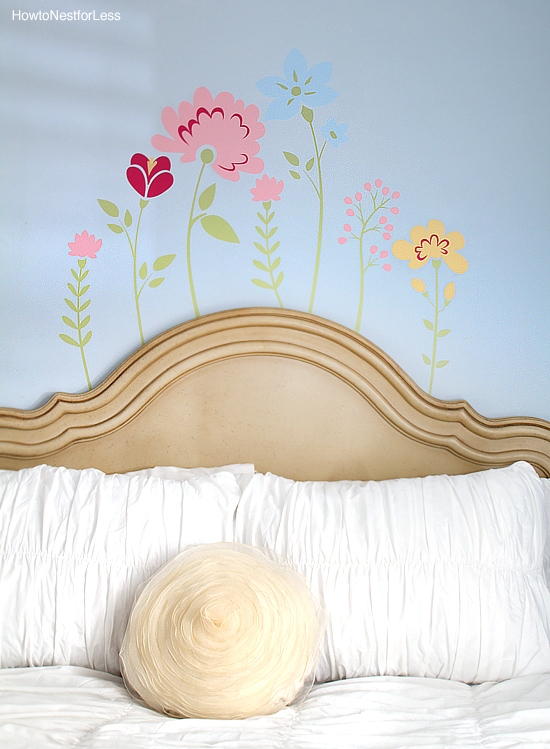 So overall this bedroom update didn't cost me much at all. The curtain panels were stolen from my craft room and I made the valance with the leftover material. The vinyl wall decals were provided by lulukuku, the rug was from her old bedroom, and everything else is the same! Amazing how a couple updates can completely transform a space!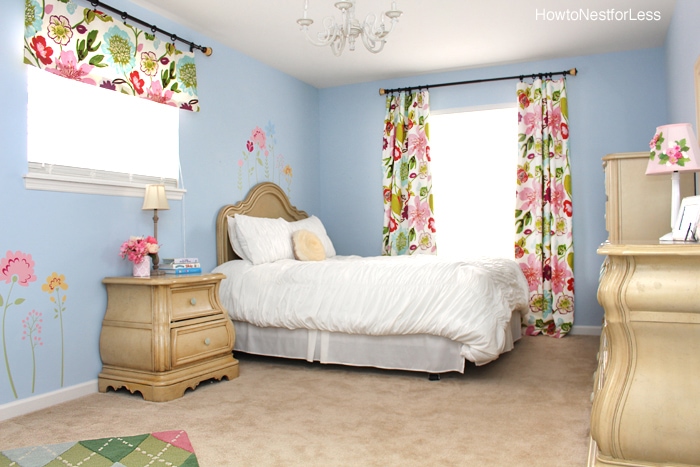 So stay tuned for tomorrow when I have a fun giveaway from lulukuku
for your chance to win your own vinyl wall decals!